Our family moved to a new home a couple of years ago and it's taken us just about this long to begin really making our house feel like a home. Nesting, decorating, and adding welcoming touches is not my forte, to say the least. So I decided to start taking notice of things my more skilled friends do make theirs a more inviting home, and have slowly been implementing them. If you feel a little domestically challenged in this area, like I do, then you'll love these easy tips!
Disclosure: *This post may include affiliate links. As an affiliate, I earn from qualifying purchases. Read the disclosures and terms for more information.
Tips for a More Inviting Home
Create a Welcoming Entryway
No matter what the size of your entryway, provide a place for family and guests to put their shoes, coats, and bags. We chose to put a small table right next to the front door to set things down as you walk in.
There is a closet with hooks and hangers and a motion sensor light. We also set up a simple shoe rack / bench, a mirror, and a chalk board with key hooks and a place for mail, all from IKEA. Nothing flashy but it works efficiently!
Freshen the Air
Be sure to open the windows and freshen the air as often as possible! This is something I forget to do often but am always glad when I do. Early morning is perfect for warmer months, and the afternoon is great for cooler months. But keeping the air fresh is healthier for you and your family, keeps things smelling clean, and somehow brings mental energy and clarity!
Create Inviting Scents
Now fill the air with wonderful scents! Cooking good food and baking is a great way to do this. When you make cookies double up and keep the dough balls in the freezer for when you want to fill the house with a sweet scent without too much effort!
My favorite way to scent the home is with essential oils. Try lemon and orange to clear the air of food smells you don't want. Lavender and orange or grapefruit are my favorites to diffuser for a light and sweet scent that lifts the mood! Vanilla and bergamot are wonderful for making things cozy.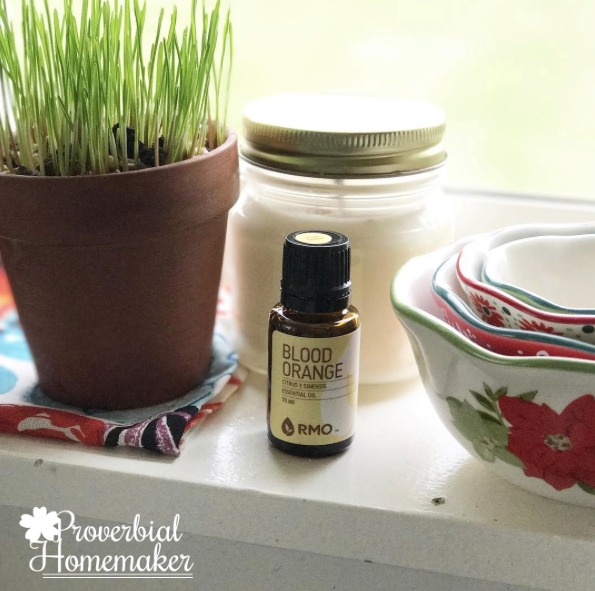 Create Soft Places
Whether it's for curling up on the couch on a cold day or sitting down to read a book, create soft places for your people to sit. Make good use of comfy pillows and throws, and have a small stash of warm blankets nearby. Kids love plush pillows and beanbags too!
Provide Plenty of Books
Be sure to have plenty of books! We have one big bookshelf in the living room and then a few wooden crates around with kids' books. Having a small set of photo books and magazines on hand is also nice to have. Nothing says "home" more than spending some time with a good read!
Keeping your books organized and inviting is the challenge, here, so put "book tidy" in your cleanup rotation once a week! Keeping them sorted, lined up, and looking orderly goes a long way to making sure they actually get used!
Serve Tea and Coffee
I don't know what it is, but serving tea and coffee makes everyone happy. We set up a wonderful coffee/tea bar but it doesn't have to be that involved. Here are a few tips:
Display tea pots and mugs – it's charming and functional!
Have GOOD tea on hand (I use Blooming with Joy for mine – the Proverbial Homemaker tea is my favorite 😉 and I also love Earl Grey Creme)
Get a good electric tea kettle too. I use mine every day!
Serve fantastic iced tea in the summer (I am loving Blood Orange and Black Mango!)
Have regular AND decaf coffee available
Provide a variety of sweeteners as well as cream or milk
Provide large and small cups

Keep Things Clean and Simple
I know! Easier said than done. But keeping things clean, decluttered, and simplified goes a long way toward an inviting home. Put some simple routines in place for keeping up with it all! Use loop scheduling to find time for regular housekeeping plus all the little things that never seem to get done.
Establish Good Lighting
This is something that I have found challenging but worth the effort. If you have big windows and good lighting that's great! But if you're dealing with little natural light or trying to light the evening, you'll want to get a variety of lamps to help.
I found this article helpful, but basically what I'm working on right now is trying to make sure any dark area gets a floor or table lamp, and that any eating or reading area has adequate lighting. You might have to get creative!
Set up Places for Chatting
In your sitting areas, be sure that the furniture is arranged in such a way that relationships are the focus, rather than tv-watching. You want couches and chairs that are set up so that sitting around and talking is easy without awkward arrangement. Having one or two spots somewhere in the main living areas where just two people can have an intimate conversation is wonderful, too!
Decorate with House Plants
Live houseplants are fantastic and just make things seem fresh. But if you have a black thumb or just can't remember to water them (ahem… raises hand), fake ones work too! Just be sure to clean them on occasion. Go to a thrift store every once in a while and see if you can find some for the mantle, above kitchen cabinets, in corners and on side tables, etc.
Choose Wall Decor Carefully
Choose wall decor that brightens, compliments, and doesn't need to be changed often. Great wall maps, scripture art lettering, framed art prints, and professional photographs are all things we have used. I am still learning about how to do this well, but one rule I've tried to follow is to not clutter the walls. Keep it simple and try to balance out colors and proportions! I find Pinterest my best source of inspiration for wall decor ideas.
Display Family Photos
You can never really go wrong with family photos. Get them up on the walls, on the shelves, and in photo books to flip through. Your kids will remember this part of your family environment and treasure it. Guests will enjoy looking at the photos as well! Check out chatbooks for a fun way to make photo books quickly just with your phone!
Light Candles
Get single pillar/jar candles or groups of 3-5 candles and put them on the piano, kitchen table, shelves, counters, bathroom, etc. Even with kids we find times in the evenings after they go to bed to light candles and make things cozy. You can also look into warmers or use fake lights if you want to use them throughout the day. My favorite candle right now is the ]soy vanilla/sandalwood one from Grove Collaborative!
Add Some Personality
Be sure to make it a dynamic and personal living space that reflects the style of your family! Ours somehow works legos into the decor! One family I know puts an elephant of some kind in every room and gets children who visit to go on a hunt for every "elephant in the room." Be creative!
Enlist Help
If you're like me, sometimes you just need help in this area and that's totally ok! I have a few friends who are excellent and things like finding the perfect arrangement of furniture, simplifying a living space, and making an area of the home more efficient. I enlist their help and expertise often!
Products Homemakers Love
Here are some of my favorite products to help me on this journey!
Mom Essentials Kit from Rocky Mountain Oils
Eucalyptus citriodora 15ml
Helichrysum gymnocephalum 5ml
Immune Strength 15ml
Lavender 15ml
Lemon 15ml
Peppermint 15ml
Purify 15ml
Tea Tree 15ml
Myrtle 15ml
Grapefruit 15ml
10 Hole Case
You Might Also Like…