I'm so excited to share that the Homeschool Grab Bag sale is live! You're going to love what is included. AND you will get a special bonus when you purchase through my links below!
Homeschool Grab Bag Sale is ON!
The Homeschool Grab Bag is brought to you by 50+ homeschool bloggers and brands, providing over 70 products and courses at 97% off! There are even single items in the grab bags worth more than what you'll pay for the whole thing!
When you go to the website, you'll find two options to choose from in the sale: the Super Bag or the Deluxe bag. Because Homeschool Grab Bag's mission is to be affordable for all homeschool families, there is a significant difference between the contents of the two bags, but they're both on sale for 97% off retail!
Bonus Exclusive to Proverbial Homemaker Readers!
Before I share the info on each bag, I want to give you a gift! Purchase either Grab Bag during the sale from the links on this page, and I will send you a special coupon code to get the Old Testament Bible Brick Challenge ($9 value) for FREE! Make sure you forward your Homeschool Grab Bag purchase receipt to tauna@proverbialhomemaker.com and let me know you want the bonus.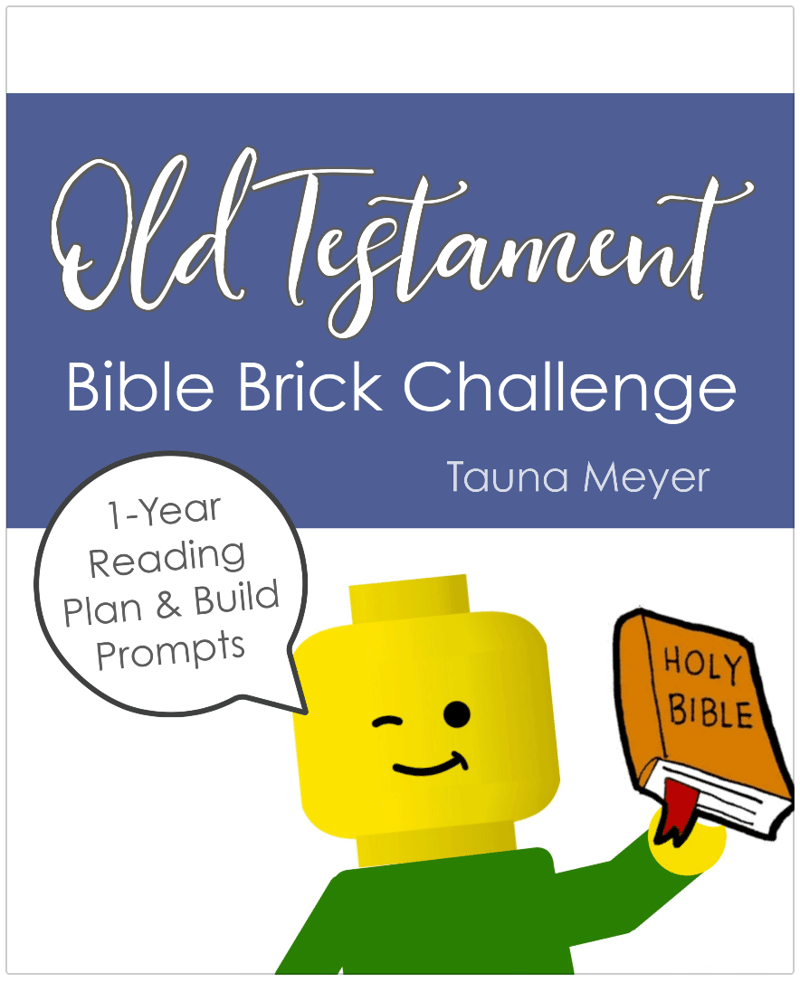 This particular bag is the most affordable. It has 51 products and retails at $779.83 price. But, with your 97% off, you're getting it for only $24.95! Here are a few of my favorite finds in this one:
The Bible Printable Pack Bundle (from the Proverbial Homemaker store!) – Includes the Days of Creation, Noah's Ark, and Adam and Eve printable packs.
Pre-K Bible Sampler from GrapeVine Studies – A fun way to teach Bible to the littles with stick figure drawing!
NaturExplorers Flying Creatures of the Night – I LOVE all the nature study from Our Journey Westward! Definitely recommend.
Our Wonderful World: Backyard Neighbors – We're going to use this fun unit study that focuses on backyard exploration. Such a fun idea!
Peter and the Wolf MP3 – We have most of the Maestro Classics audios and they're so fun and educational for learning classical music.
Preschool Life Skills Bundle – SkillTrek is a fun resource in our house and this is a great way to get those littles learning life skills!
This bag includes ALL the Super Bag contents, plus additional exclusive premium products! Valued at $1547.11. This is loaded with awesome things but these are my top picks:
Boyhood Boot Camp – If you're raising boys, Hal and Melanie Young, authors of Raising Real Men, have put together this course you can watch live or pre-recorded!
All About Elections Online Unit Study – We have done this one and my oldest enjoyed it! Very timely right now as well.
Let's Study Famous Scientists Bundle – Study scientists with 52 lessons including experiments, mp3 audios, printables, online games, and more!
God's Girls 105: Homemaking – A resource to help moms and daughters work through Scriptures, lessons, and projects on homemaking.
Elementary Life Skills Bundle – From SkillTrek again!
You'll find these and MUCH more, including resources for math, history, science, planning, and encouragement. Want to see a comparison between the two? Check out this handy chart!
The Homeschool Grab Bag sale is available through 11:59PM on July 20th so grab it while you can!