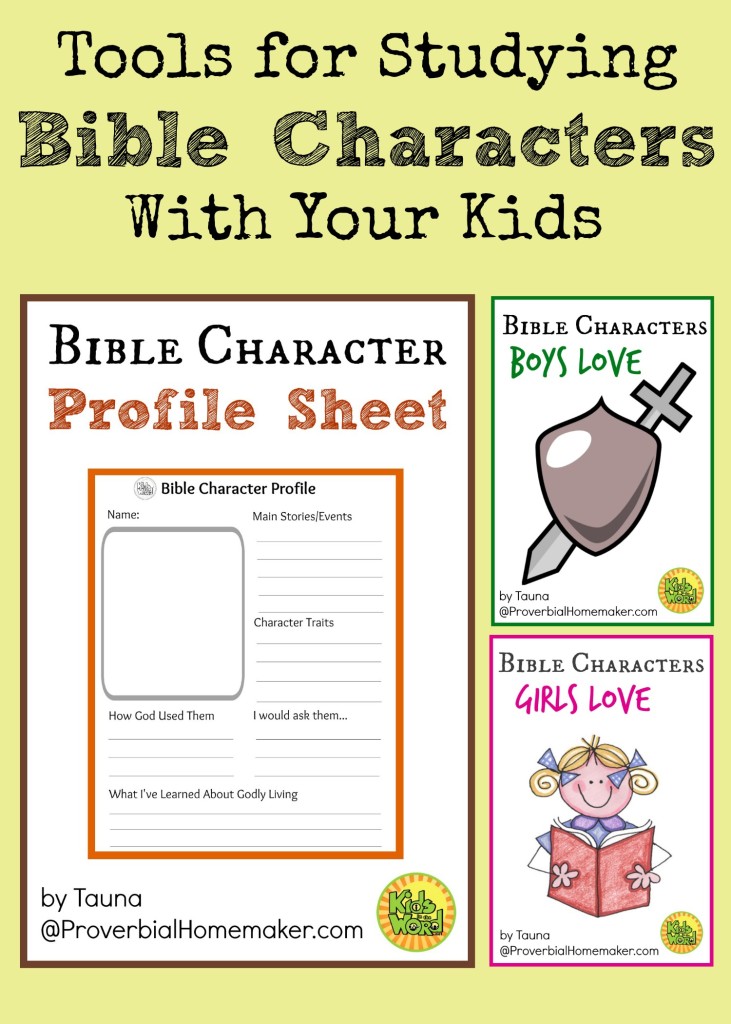 One fun way to get in the Word with your kids is to do some character studies with them. Of course, Jesus is the main character in the Bible! However, it can be fun to read about and discuss the characteristics of these biblical men and women, discussing how their example applies to our lives today.
Studying their strengths, weaknesses, and the choices they made can be a powerful lesson! Use their stories and characters to explore how they gave glory to God, how God used them in spite of their flaws, and how we can relate to and learn from them today.
I wrote a short series over at Kids in the Word with some fun tools to help you study Bible characters with your kids.
You could work through the lists with your boys and girls and help them complete the profile sheet for each character. This makes a great family Bible study or addition to your homeschool. Pre-writers can simply dictate the character sheet ideas to you and then do their own drawing.
Have fun digging into the Word with your children!
More Bible Lessons / Family Discipleship Ideas on Pinterest
Follow Tauna Meyer (ProverbialHomemaker.com)'s board Bible Lessons / Family Discipleship on Pinterest.