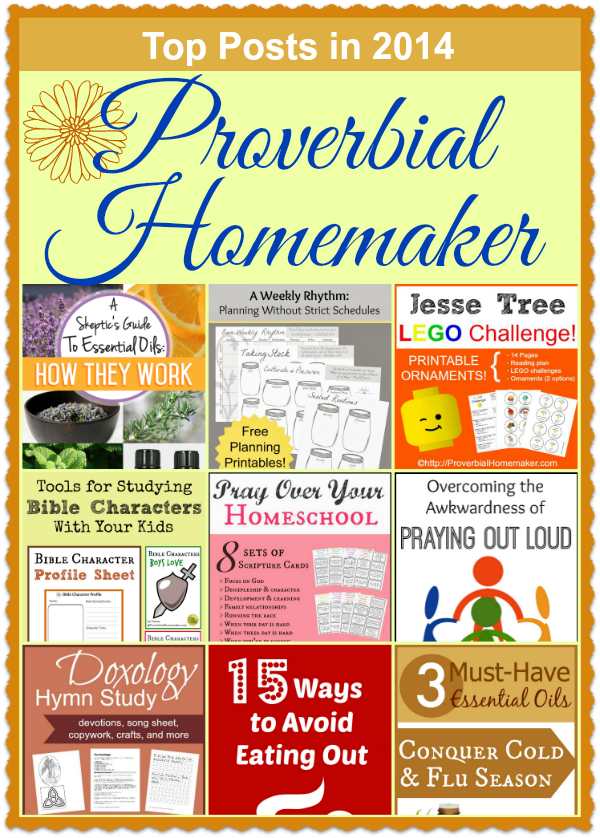 This last year at Proverbial Homemaker has been busy and full of changes! The same is true in my personal life as well. Now is a good time to take stock of the year, appreciate the highlights, and move on into new adventures.
I had a fun time putting this list together. I hope you enjoy browsing the Top 2014 Posts at Proverbial Homemaker!
Skeptic's Guide to Essential Oils: How They Work – This is the first and most popular post in a rather involved series I wrote both here and at Intoxicated on Life. We explored the world of essential oils, taking a critical look at how they actually work, whether they're effective, which company to buy from, and more.
Pray Over Your Homeschool: Printable Scripture Cards – This includes 8 sets of printable scripture cards that you can use as a homeschooling parent. The cards cover various aspects of homeschooling and following God's leading in that effort. There is also a link out to a companion prayer calendar for homeschooling moms that I created for The Road to 31.
Jesse Tree LEGO Challenge – Probably THE most popular post on the blog was for this printable set of ornaments and lego challenges with readings for the Jesse Tree advent tradition. So much fun!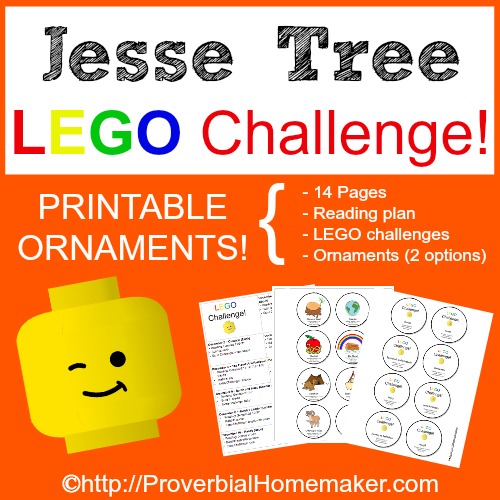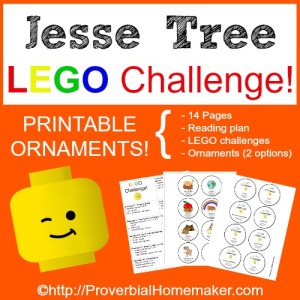 Weekly Rhythm: Planning Without Strict Schedules – I don't do well with strict schedules, but winging it wasn't doing me any favors. I created these simple weekly rhythm printables to help keep me on track!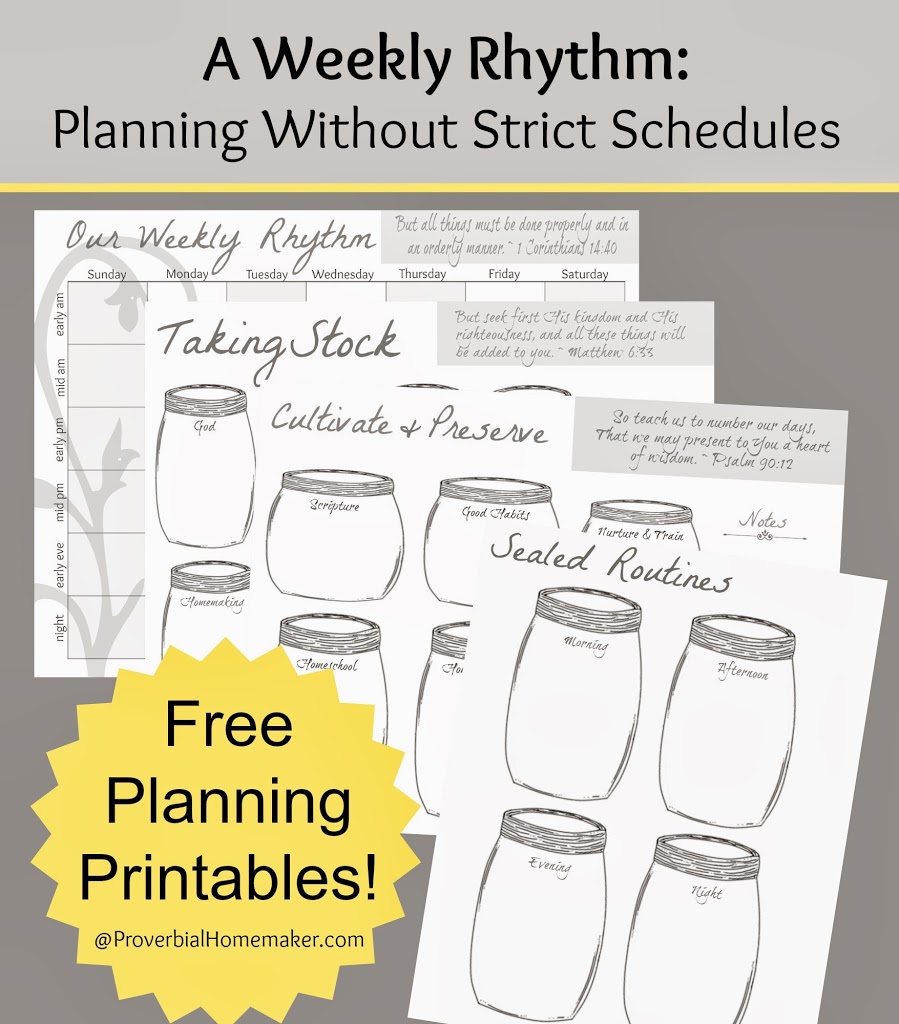 15 Ways to Avoid Eating Out – In an effort to keep to a tight budget around here, I assembled these 15 tips for avoiding eating out. It's our biggest food budget drain. See if you have any more ideas to add to the list!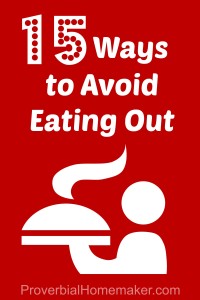 Overcoming the Awkwardness of Praying Out Loud – Apparently I'm not the only one who struggled with this! Here, I share several tips on overcoming the awkwardness and some great information from the ebook Becoming a Prayer Warrior by Susan Evans.
3 Must-Have Essential Oils to Conquer Cold and Flu Season – These are the oils I always have on hand for my family! They have kept us flu-free so far and only a few sniffles along the way. Of course, now that I've typed that out… 😉
Tools for Studying Bible Characters With Your Kids – This is a series I wrote for Kids in the Word on studying Bible characters with your kids. It includes a Bible character study sheet (great for family devotions or homeschool) and a list of favorite Bible characters for boys, and one for girls.
Doxology Hymn Study – Includes a printable craft, copywork, devotions, and more. This is a beautiful hymn to learn as a family!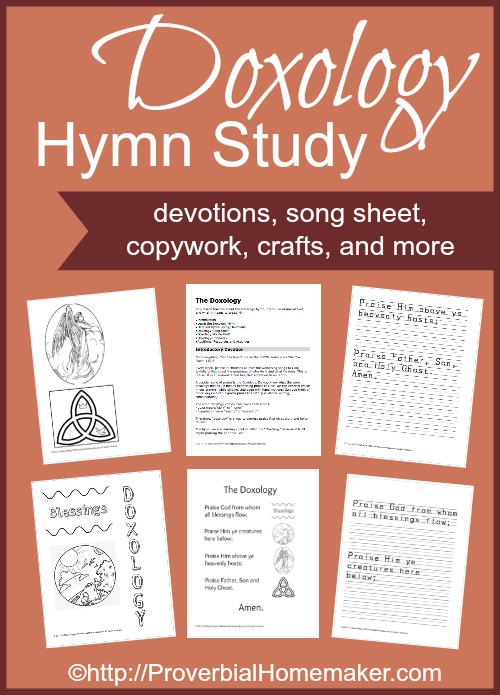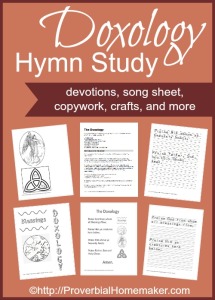 Looking Forward to 2015!
There is so much more on the horizon for Proverbial Homemaker readers in the new year and I'm excited about it! There will be series natural living and essential oils, a new character curriculum, the completion of the Sound Words curriculum, more printables, recipes, and more! Subscribe so you don't miss a thing!