Helping you overcome the chaos and cultivate a
Christ-centered home.
Progress, not perfection!
Domestically Challenged? Divinely Equipped!
No more comparing. No more striving for Pinterest perfect. You're a busy and blessed mama who wants to point her family to Christ and educate her children well. Even if that looks like gold fish on the floor and imperfect parenting moments. You're in the right place! You'll find simple, realistic solutions here to help you make the progress you want. Get started here.
Explore Proverbial Homemaker
Find encouragement and practical tips for homemaking, homeschooling, family life, and more!
Browse solutions to help you run your home, educate your children, and focus on Christ.
Connect with Tauna and other moms for encouragement in the Proverbial Homemaker community!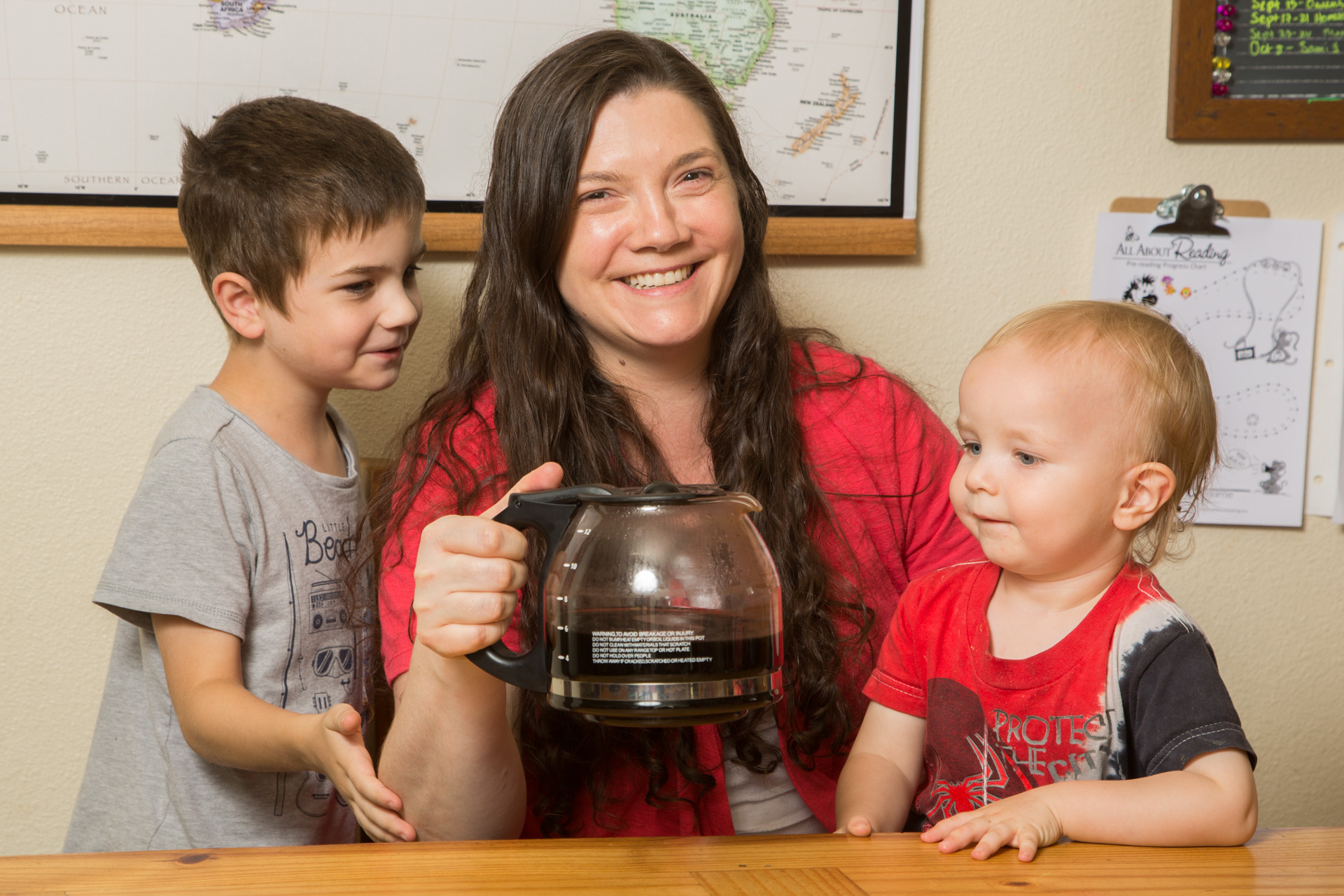 Hey, I'm Tauna! Not to brag or anything, but… I'm a domestically challenged homemaker, a "Type-B" homeschooler, a seriously imperfect wife and mom, and I once caught my crockpot on fire. (Don't be jealous, now.)
BUT GOD… He gives us all we need for life and godliness! We are truly divinely equipped for the work He has called us to, friends. Join me as I share Christ-centered encouragement and real-life tools and tips that will help you rock this mom life!
Drowning in stuff? Download this decluttering pack designed for real life.
I really respect Tauna's love for scripture and the Sound Words curriculum she provides. She's the first person I go to when I'm researching curriculum for our homeschool. - Amber
I've followed Proverbial Homemaker for years - it's one of the only ones I do now! The printables and products have helped my prayer life, parenting, and homeschooling so much. - Jannifer
The printable packs and Bible Brick Challenges are favorites in our home! Learning the Bible with Legos is a genius idea. - Sarah
I love Tauna! She shares REAL LIFE with us, encourages us no matter where we are, provides amazing reviews and resources, and tools even I can use. Lol! Makes my life easier. Plus - and possibly my favorite - she is a godly woman who has a high respect for God's Word and a passion for raising kids who know and love Jesus. - Michelle
Tauna's products and Facebook groups have been a lifesaver for me. It's a relief finding practical tools and ideas that actually HELP without the pressure to be perfect!!!! - Carolyn
I am not sure how I found Proverbial Homemaker, but I am so glad I did!!!I have learned so much about taking care of my family, my home and even myself, and how to make Jesus the center of all of it! - Michelle
You are amazing! You have blessed my family, eating healthy, being better organized (I just am not an organized person but imagine if I didn't have your, classes and work sheets I would be a lazy mess lol) you are also so encouraging! - Jennie
Tauna is like an experienced Titus 2 mentor who gives you a chill pill and some practical steps so you can actually do things well without worrying about what everyone else is doing. Wish she lived next door! - Crystal
I enjoy your page because you are real and folks feel safe. I appreciate the encouragement. - Tracy