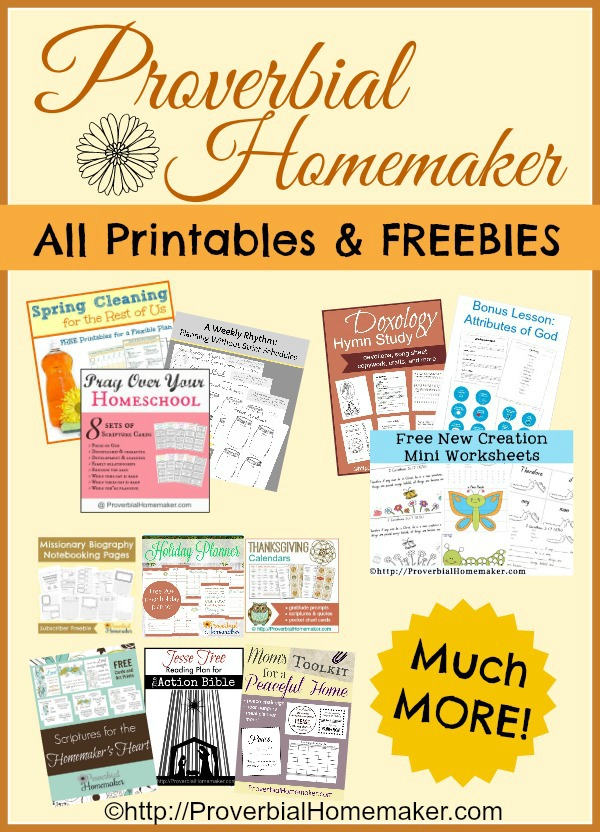 Disclosure: *This post may include affiliate links. As an affiliate, I earn from qualifying purchases. Read the disclosures and terms for more information.
The printables and freebies available here at Proverbial Homemaker have been growing in aumber! We love to bring you wonderful printables and resources for faith, family, homeschooling and homemaking that support you in your daily life.
To make it easier to find our freebies, here is an index that I will keep updated as new ones come out. I hope you find it helpful!
Printables in the Proverbial Homemaker Store
You'll find great products in the Proverbial Homemaker store in addition to the free printables listed in this post. A few things we offer:
Lego Challenges for Bible and holidays
Sound Words for Kids: Lessons in Theology
Character building unit studies
Homeschool & Family Discipleship Printables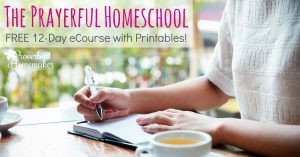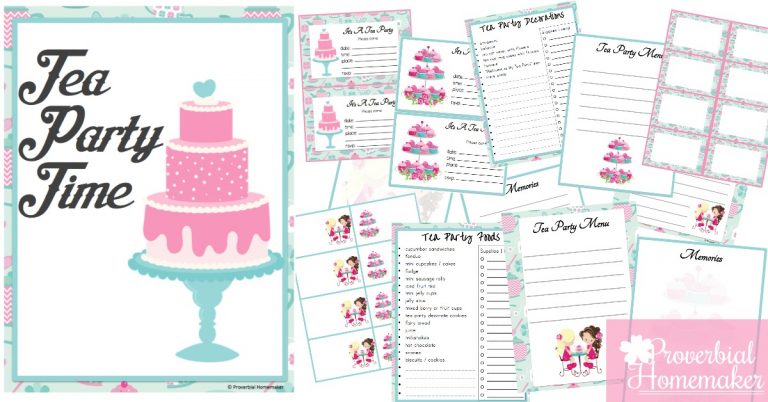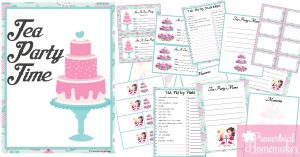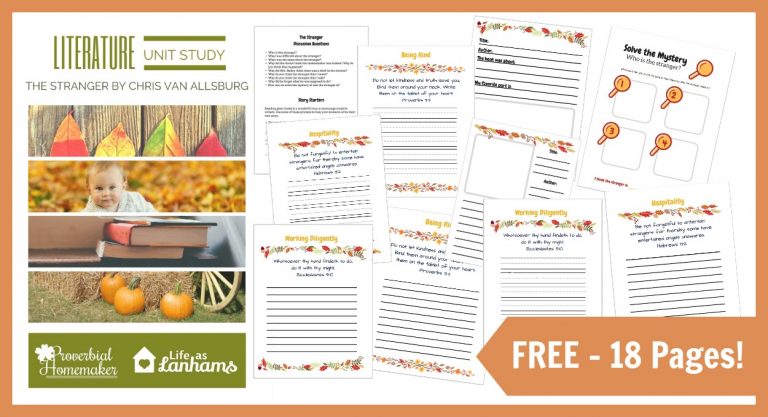 Mr Poppers's Penguin Literature Study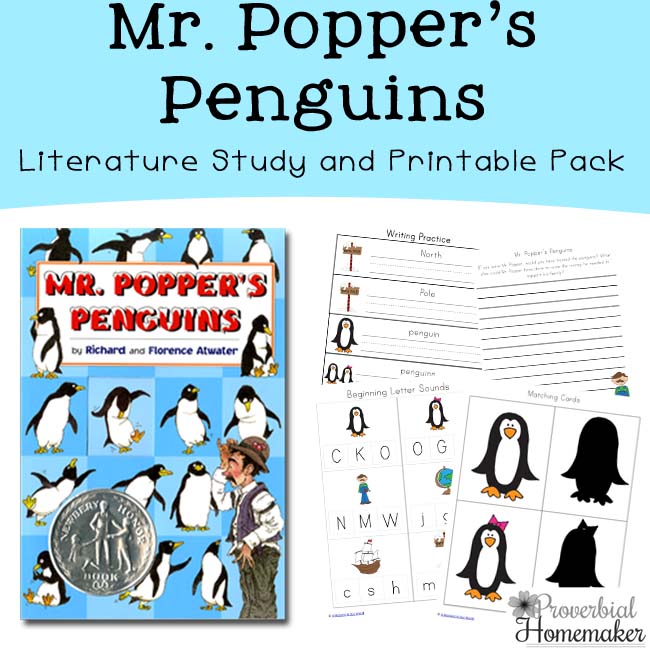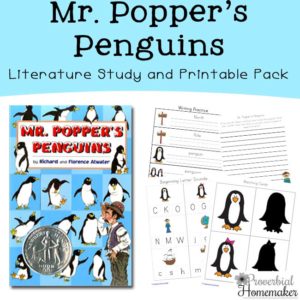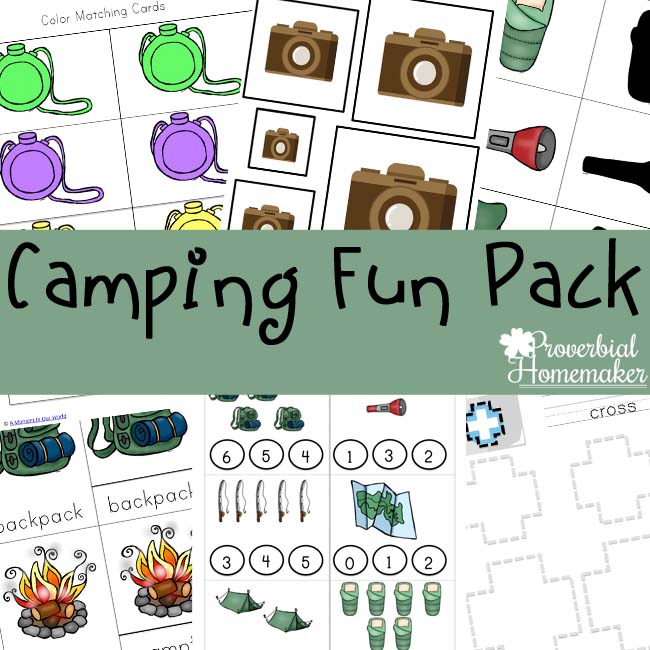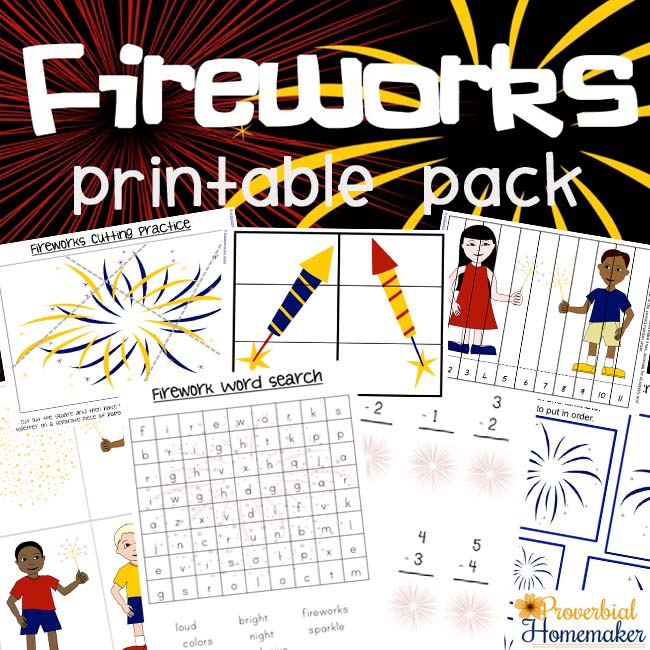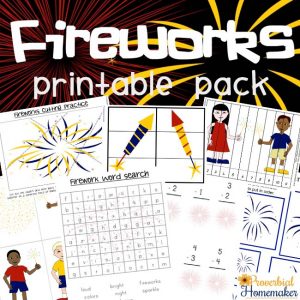 I Saw It In The Sea (Ocean Animals Printable Pack)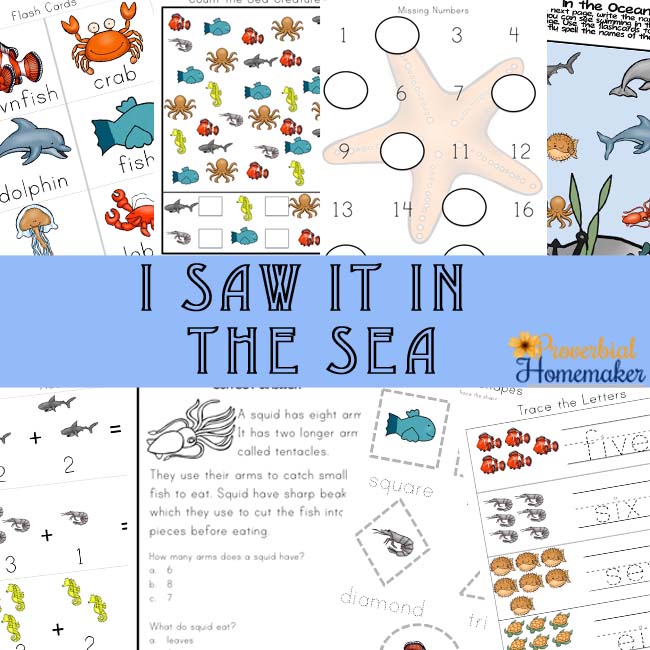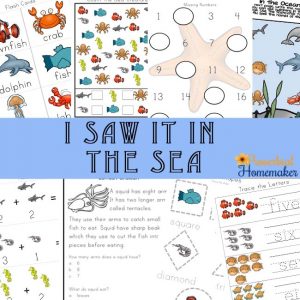 Kids In The Kitchen Printable Pack!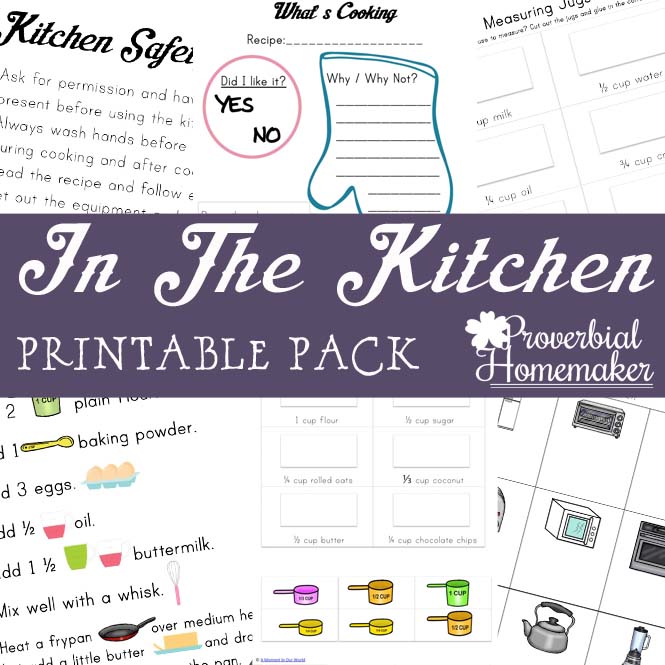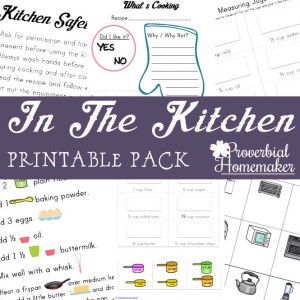 Let's Go To The Zoo Printable Pack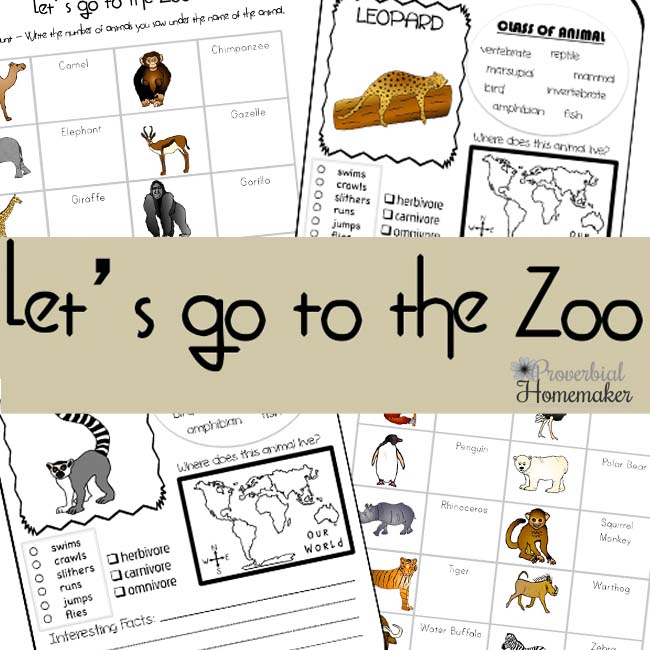 Birds and Their Food Printable Pack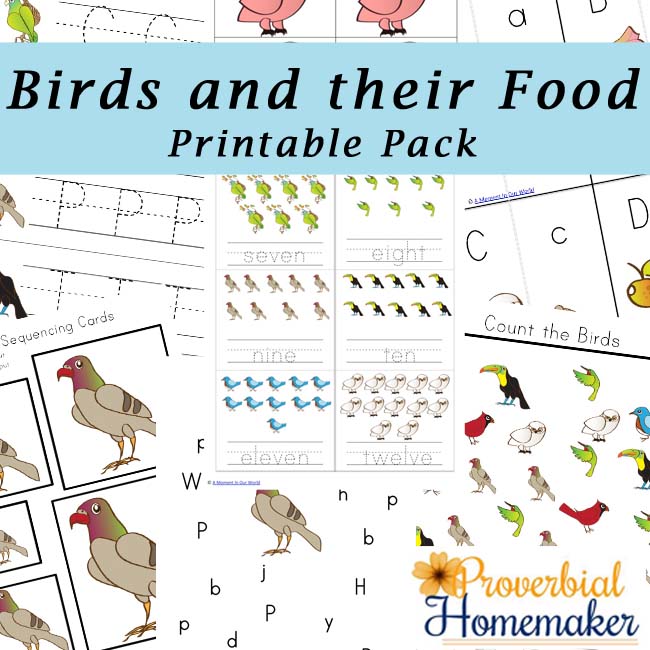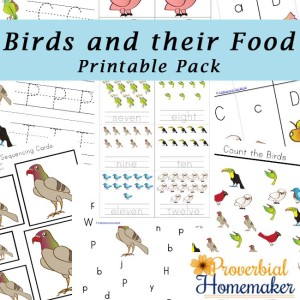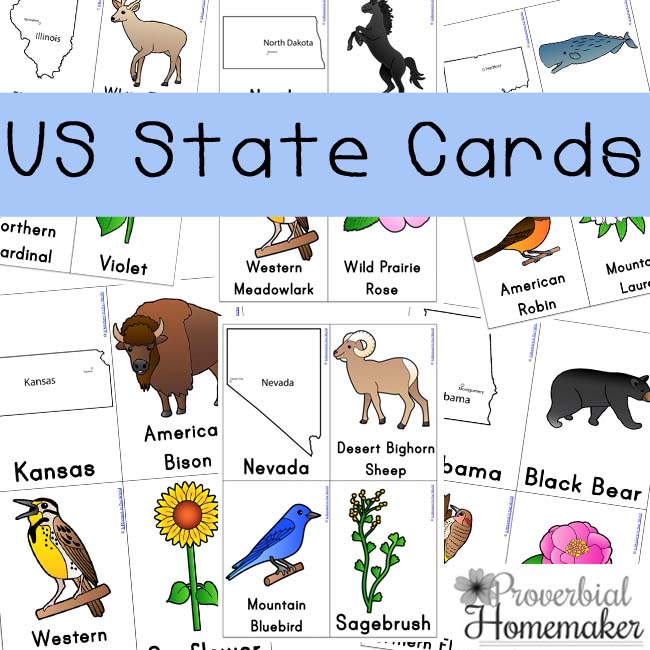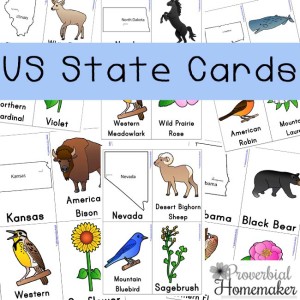 Missionary Biography Notebooking Pages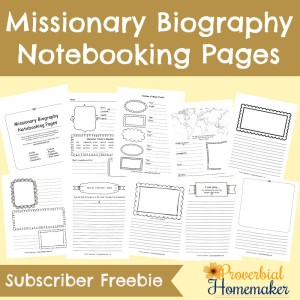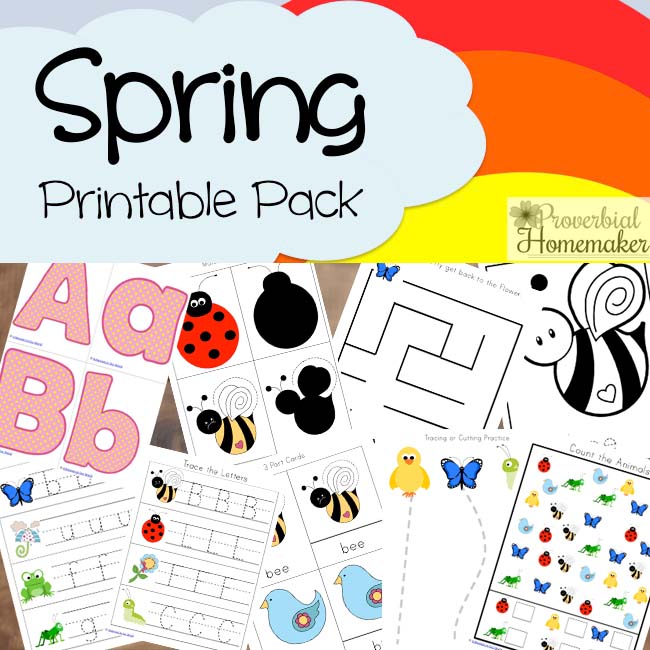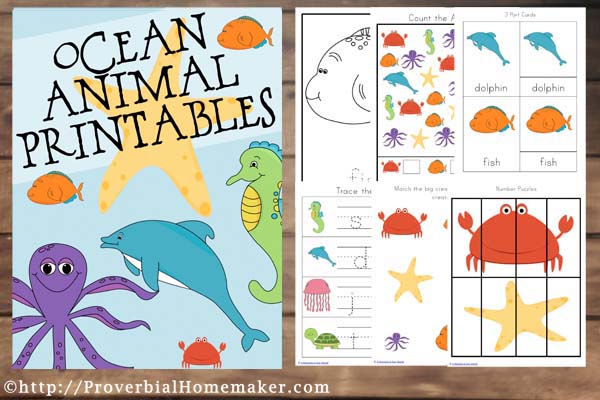 Home Blessing Day Printable Planner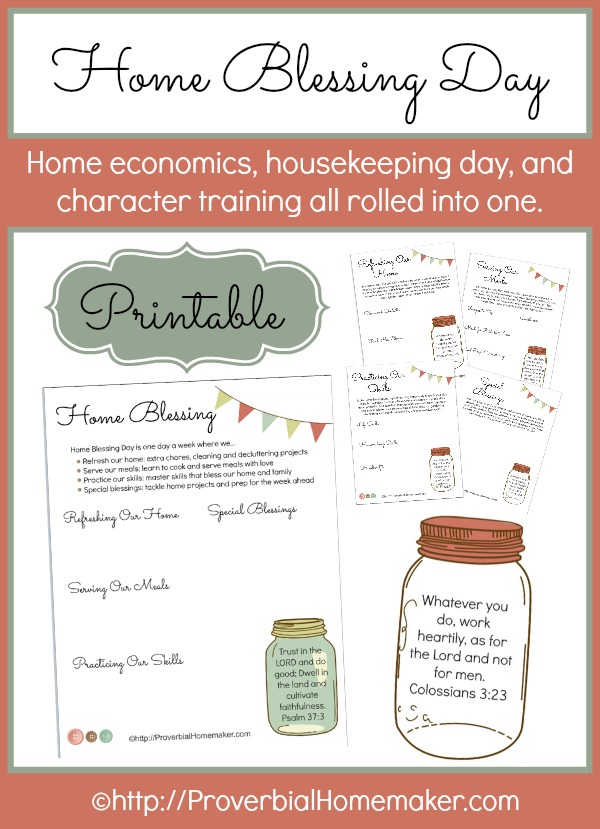 Attributes of God Lesson (Scroll down on the linked page for the free download)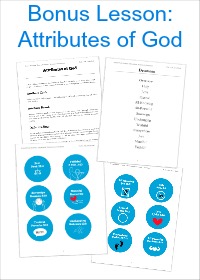 Free Sound Words for Kids Theology Lesson – Who is God? (Scroll down on the linked page for the free download)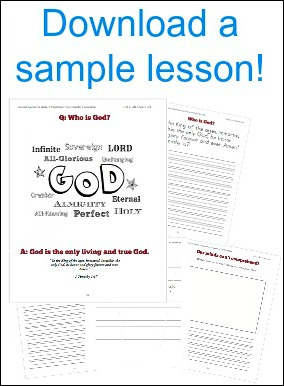 Praying Over Your Homeschool – Printable Scripture Cards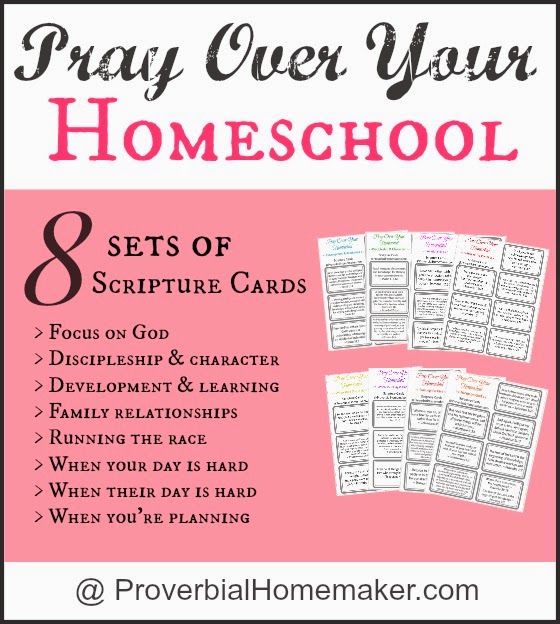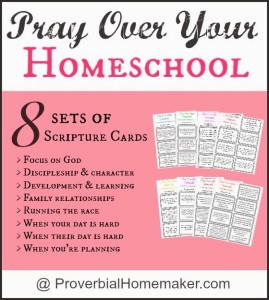 Free Flower Life Cycle Printables (41 pages of diagrams, puzzles, notebooking pages and more!)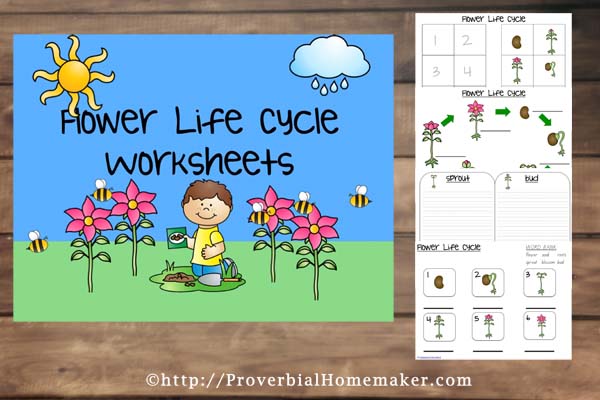 Around the World in 80 Days Unit Study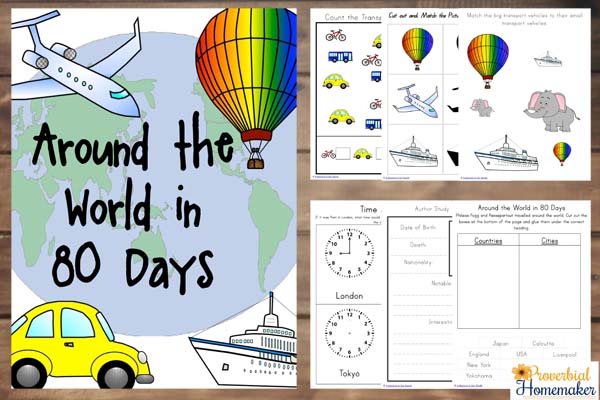 Free Printable New Creation Activities (53 Pages!)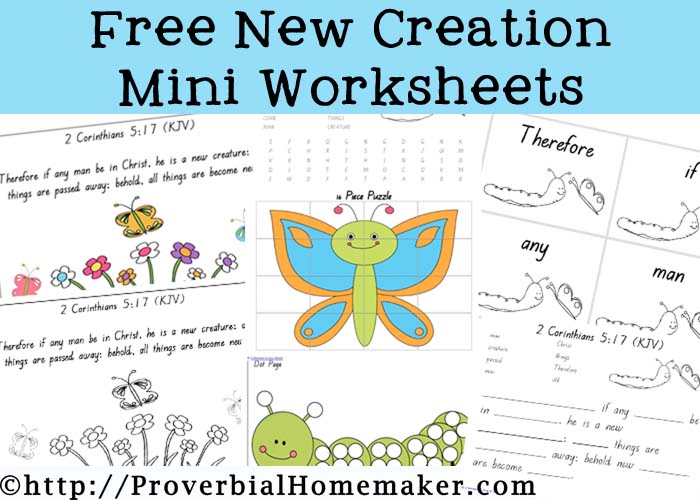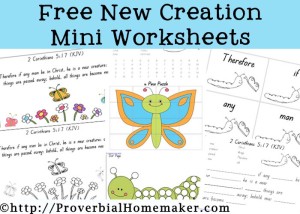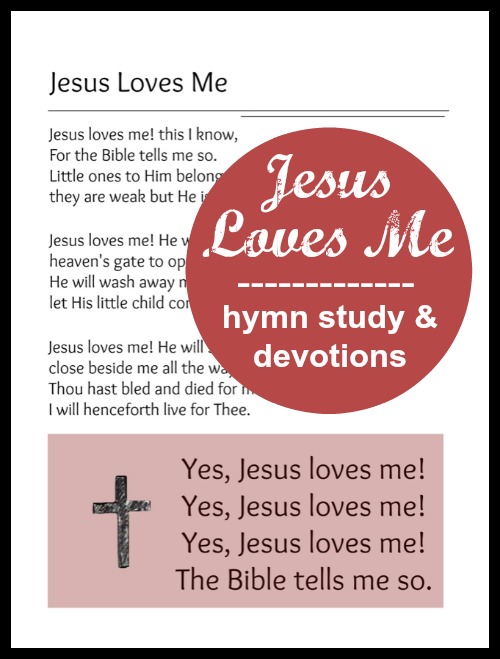 Free Printable Jesus Loves Me Scriptures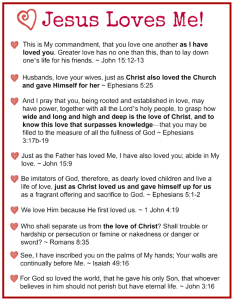 Activity Grid: A Simple and Flexible Planning Tool For Homeschool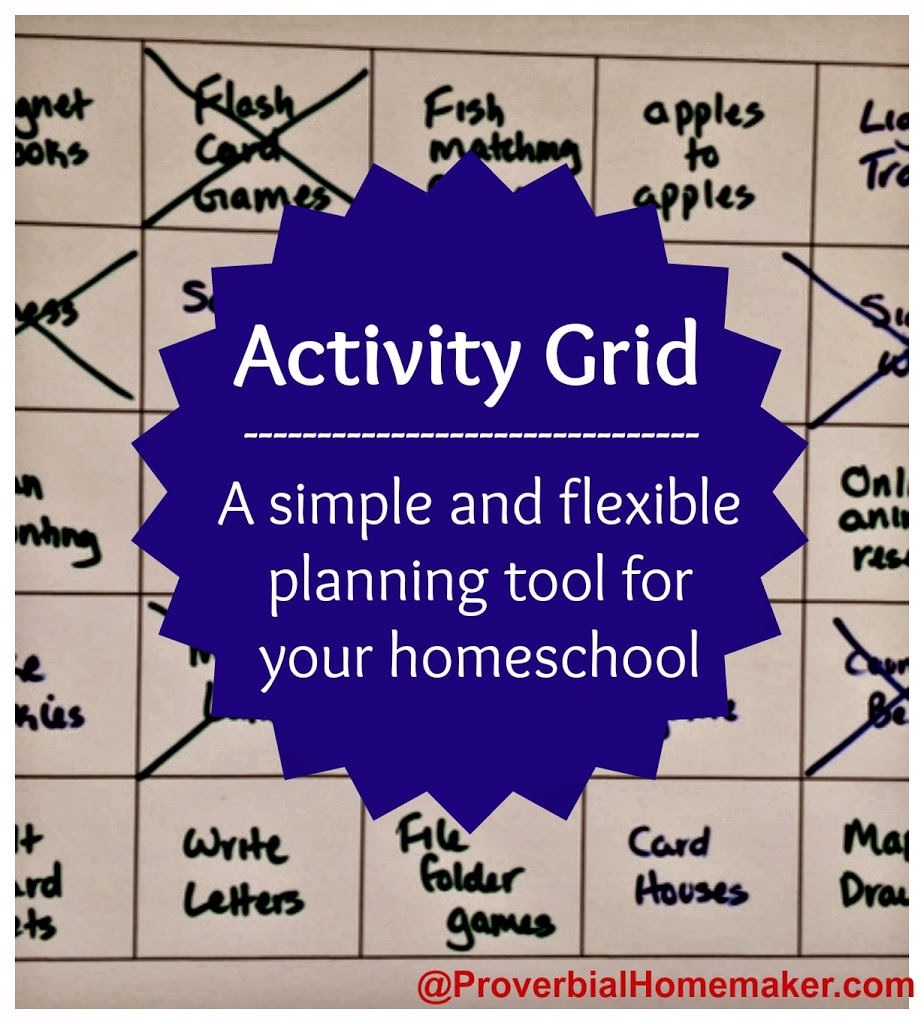 Visual Schedule for Preschoolers and Toddlers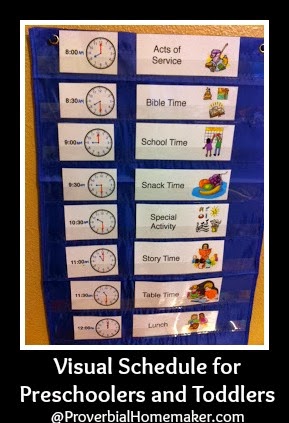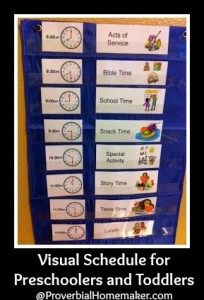 Treasure Hunt Activities for the Entire Family

The Grouchy Ladybug Unit Study Printables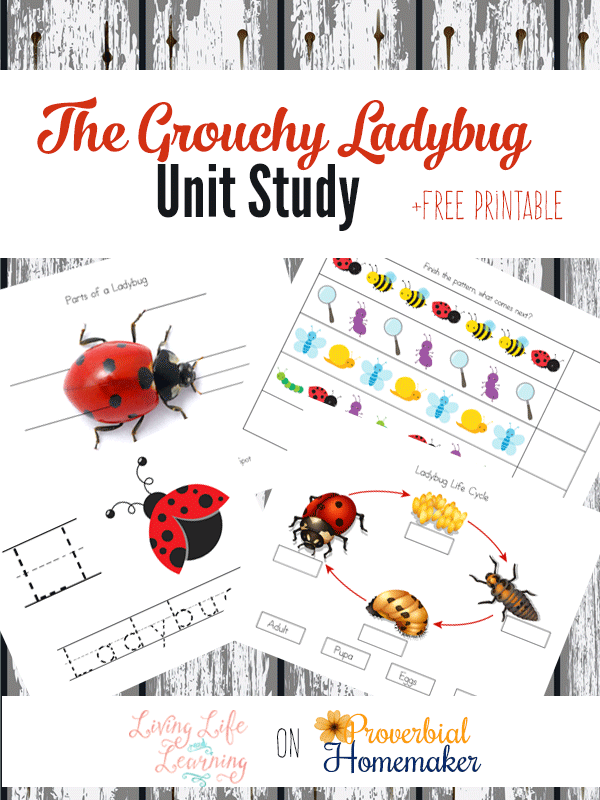 Why Mosquitoes Buzz in People's Ears Unit Study Printable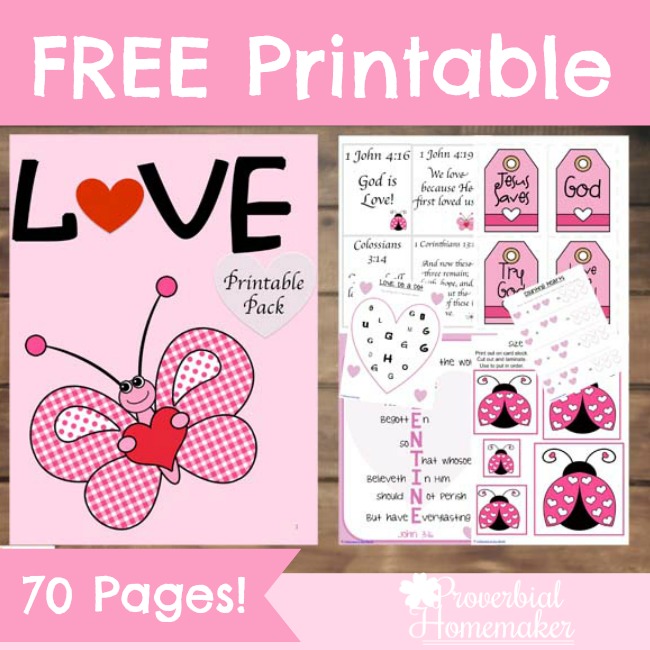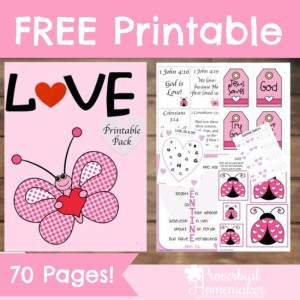 Martin Luther 12-Week Unit Study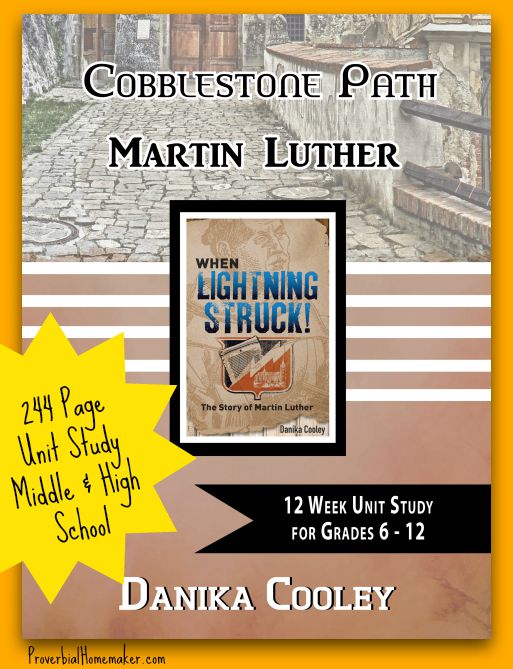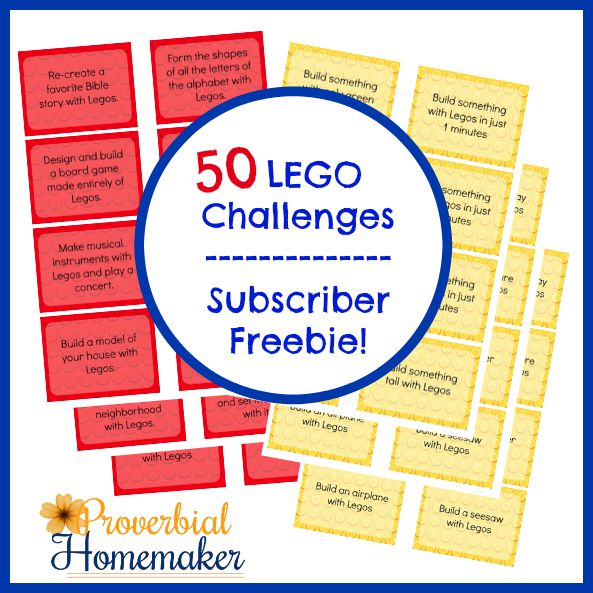 Summer Bingo Reading and Activity Sheets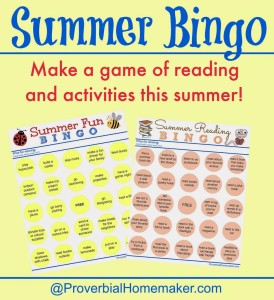 Printables for the Moms!
Scriptures to Help Overcome Anger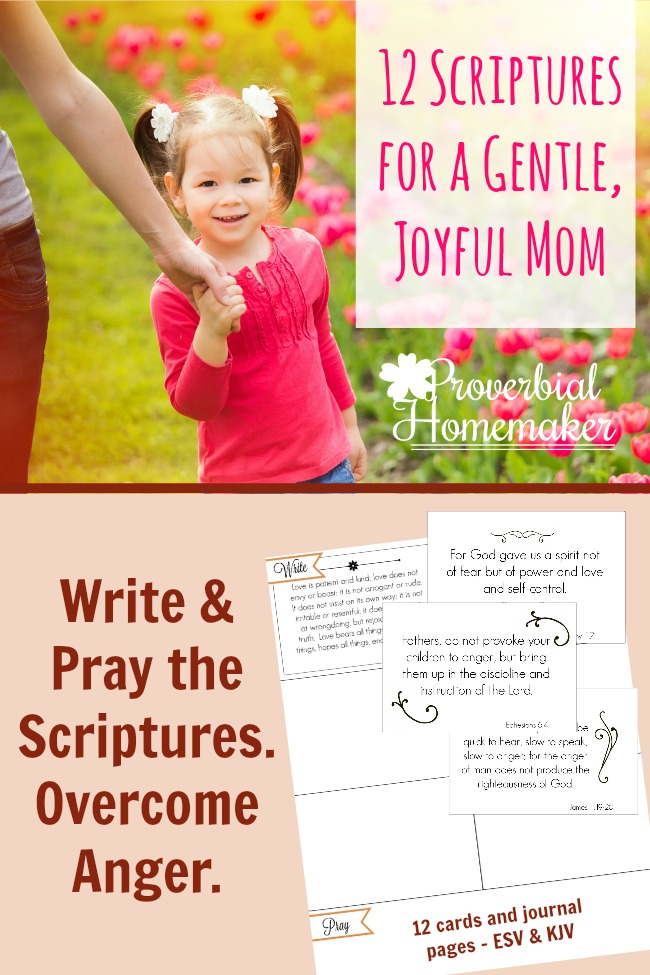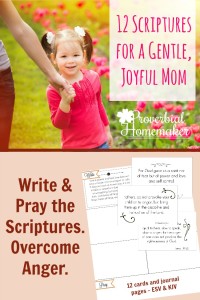 Scriptures For The Overwhelmed Mom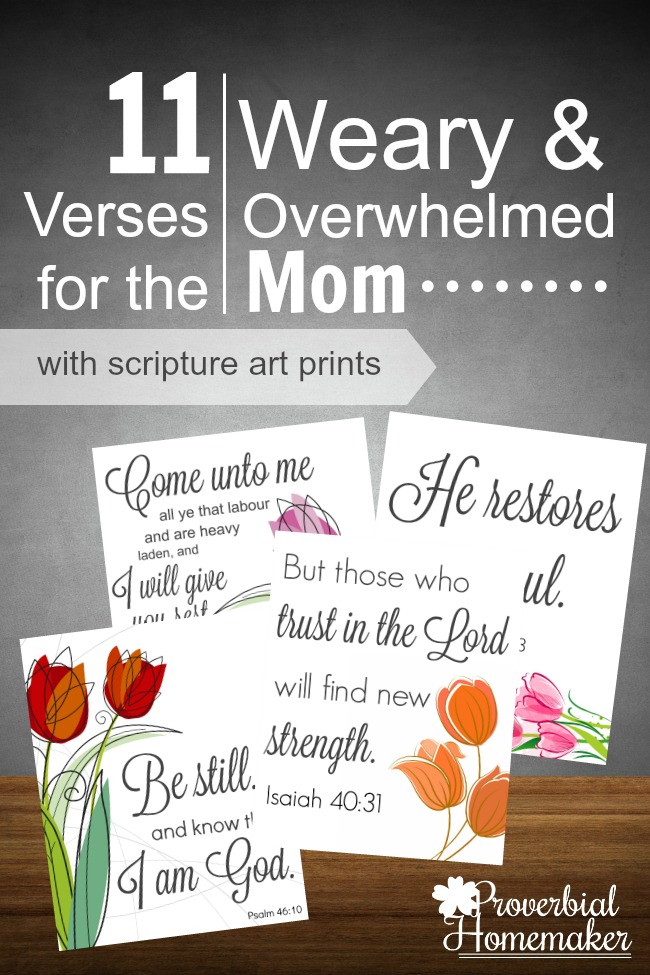 100+ Screen-Free Activities for Kids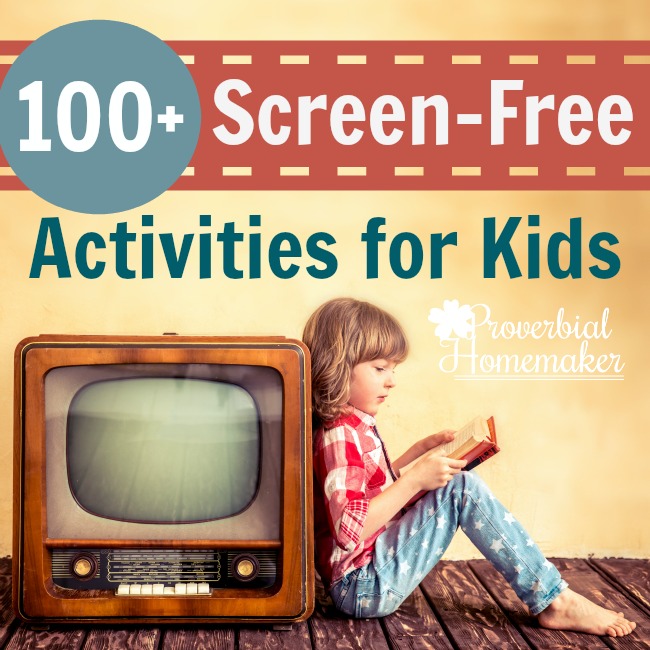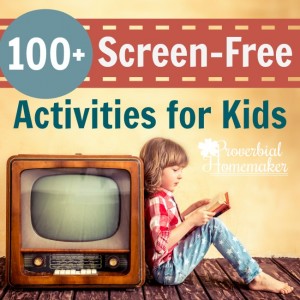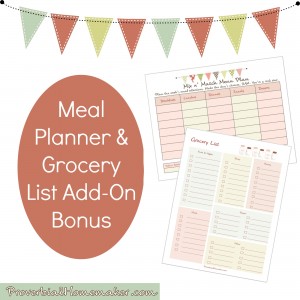 11 Scriptures About Serving Your Family Joyfully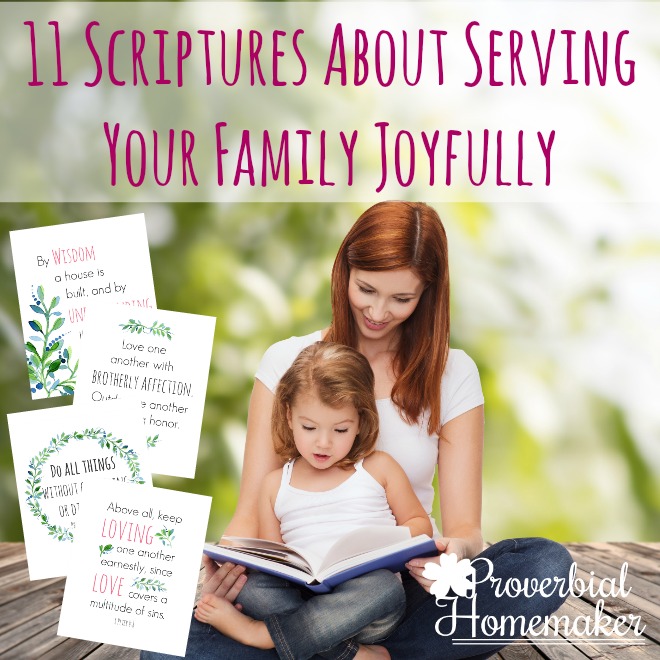 Scriptures for the Homemaker's Heart (Cards and Art Prints)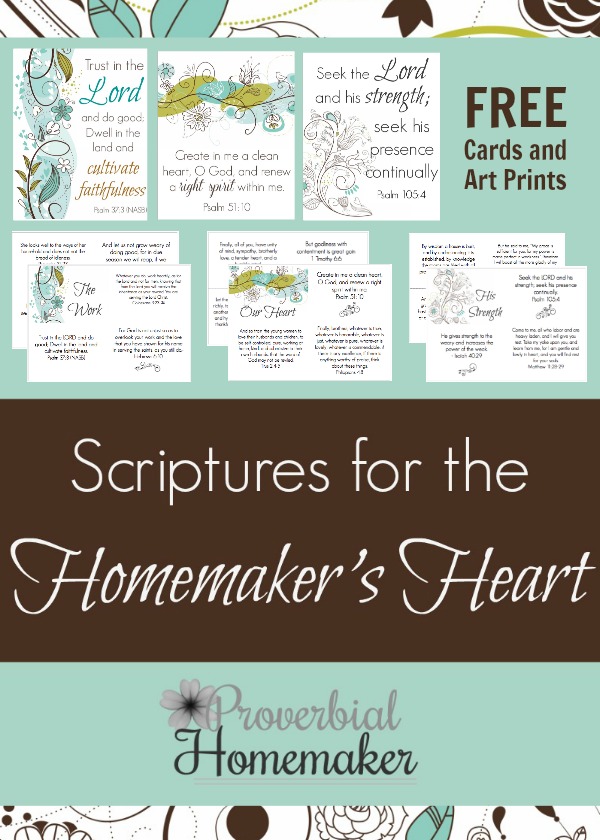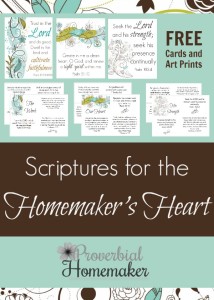 Free Poster: Children Are a Blessing… Repeat As Necessary

A Weekly Rhythm: Planning Without Strict Schedules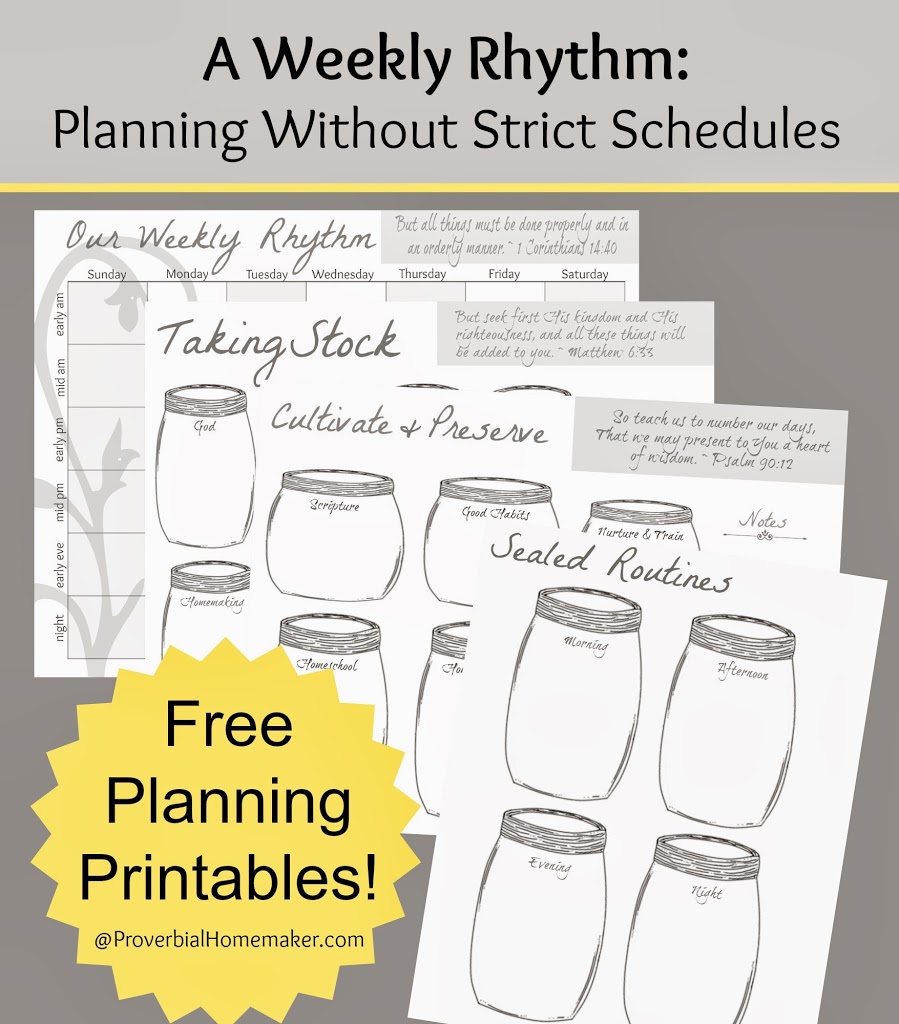 Mom's Toolkit for a Peaceful Home (With Freebies!)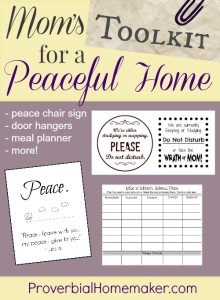 Flexible Spring Cleaning Challenge for the Busy Mom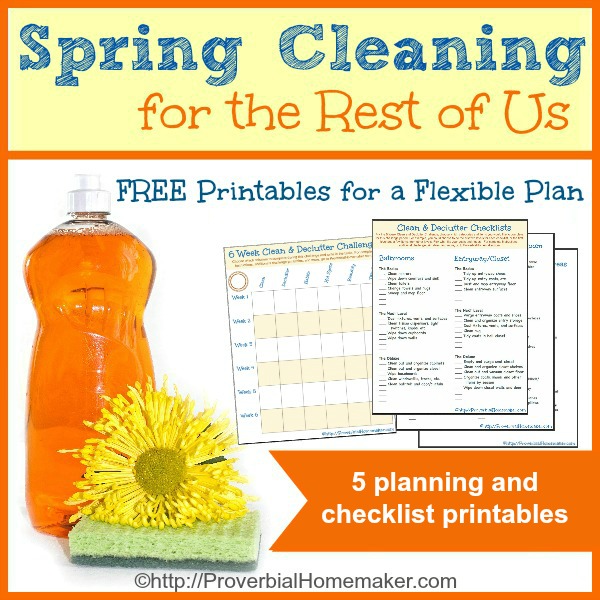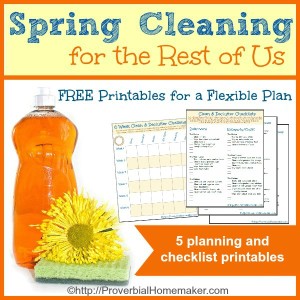 Holiday & Seasonal Printables
A Simple Plan: Free Holiday Planner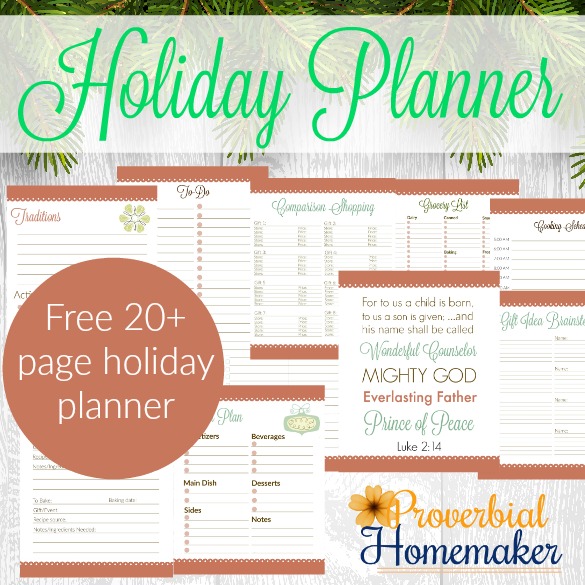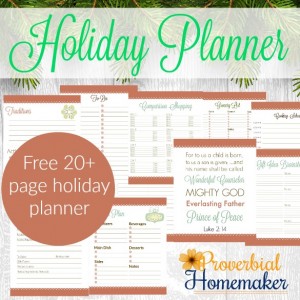 Printables for a Meaningful Gift for Christian Dads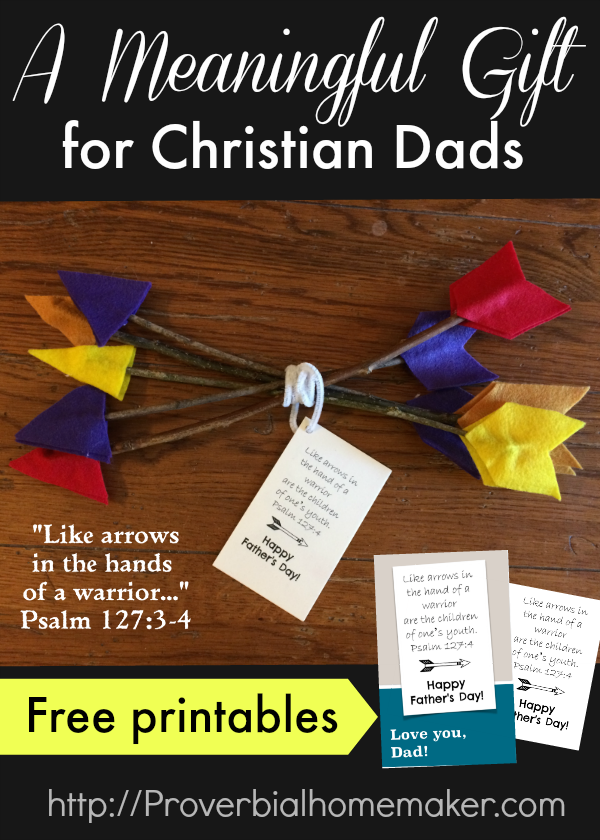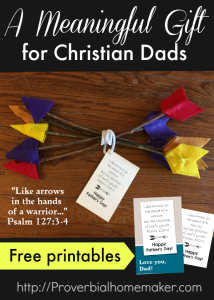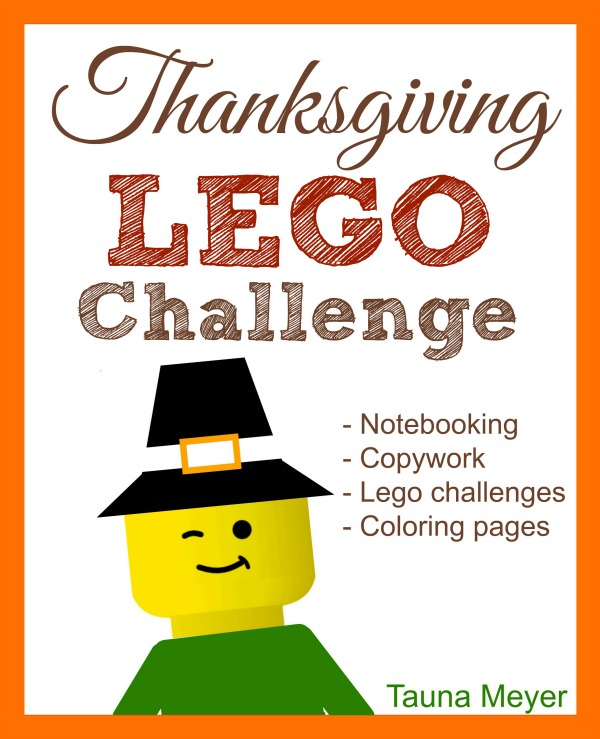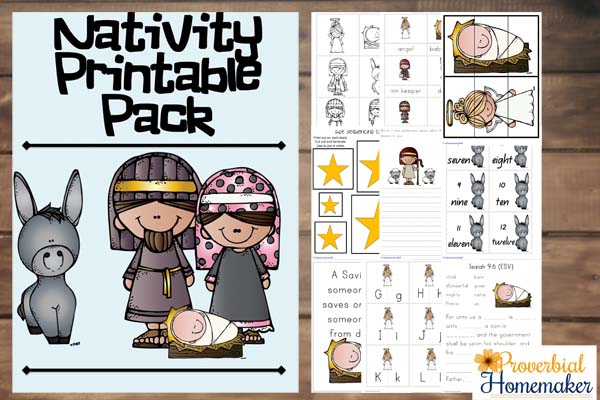 Jesse Tree Reading Plan for the Action Bible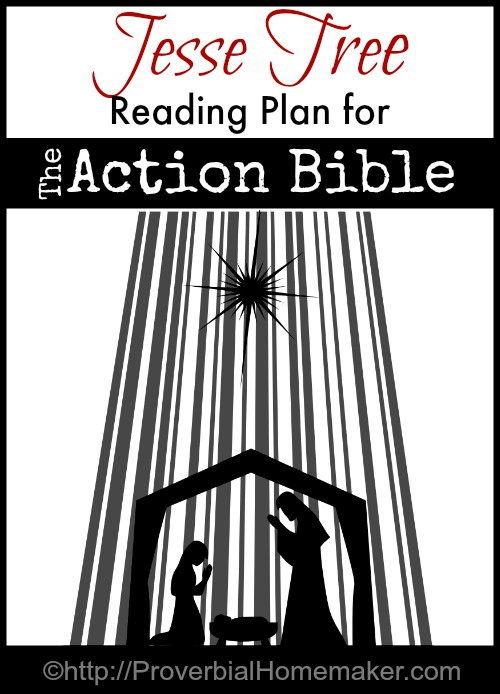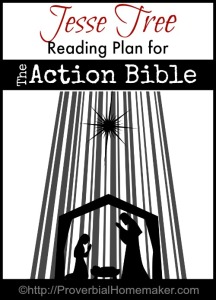 FREE Jesse Tree Scripture Printable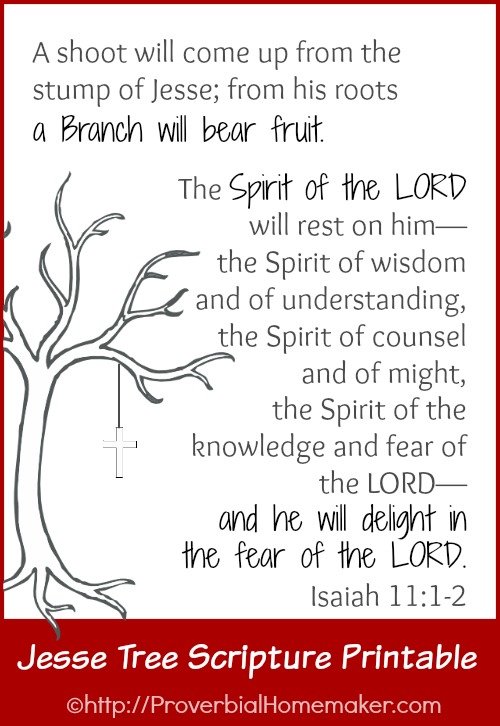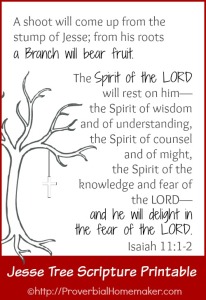 Valentine's Day Family Celebration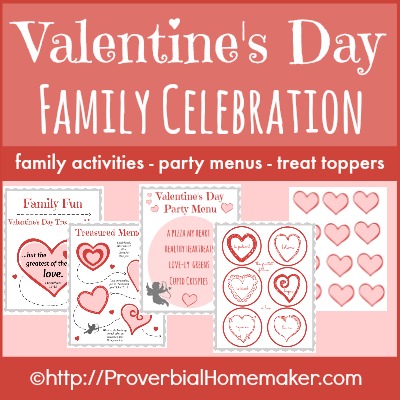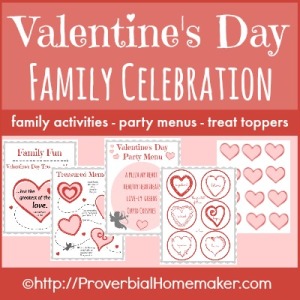 7-Day Thanksgiving Family Devotion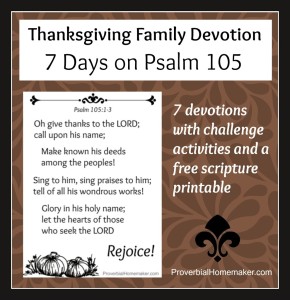 Thanksgiving Gratitude Calendars (Daily Scripture and Writing Prompts)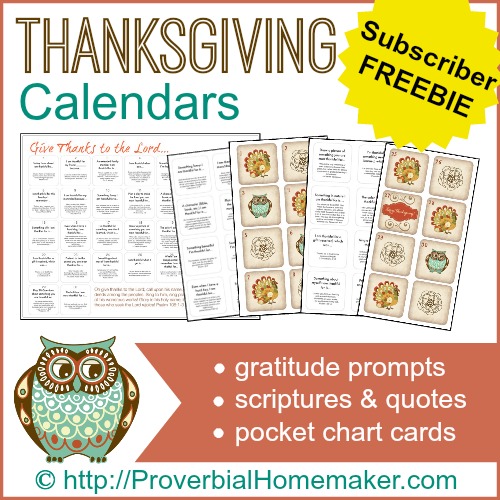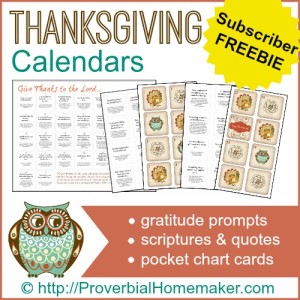 Preschool Easter – Caterpillars and Wordless Bible