Disclosure: *This post may include affiliate links. As an affiliate, I earn from qualifying purchases. Read the
disclosures
and
terms
for more information.
What does it mean to be a homemaker? Is it something that's too old fashioned or outdated for the modern day Christian woman? Is it something that is not as important as the "real" work of the world?
I don't think so. I think that there is much more value in homemaking than the world realizes, and often times more than I realize myself on any given day.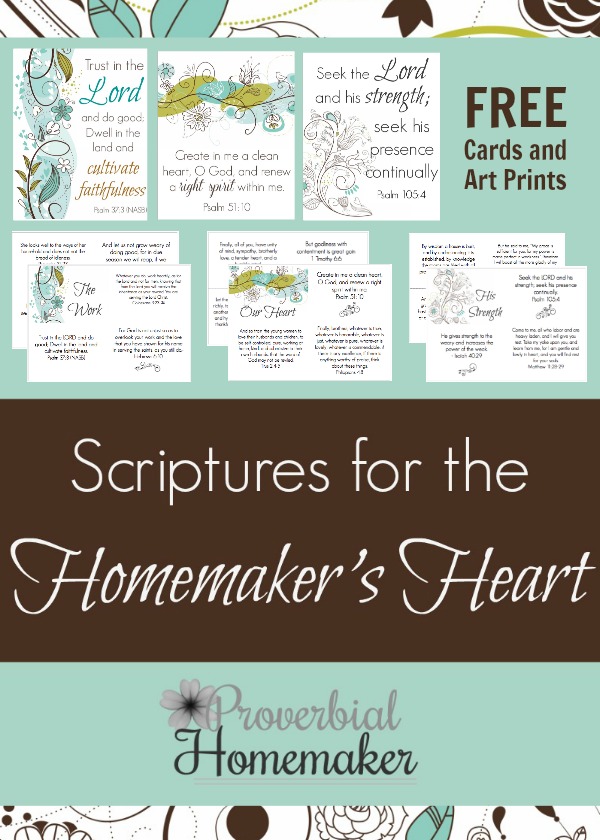 We can lose sight of the bigger picture when we're nose-down in our work week in and week out. Today, let's take a wider view. Women of many different ages and stages of life are called to be a homemaker. As a mom and wife, I am certainly called to it! For me, being a homemaker means cultivating a home that is centered on Jesus Christ, on love, and on nurturing and growing together. It's a vision thing and it's a daily grind thing.
When we set our vision on what God has for us in our homemaking, our work is given new life. We begin to enjoy our tasks even more as a labor of love for the Lord. Let us invite the Holy Spirit to make His home in our homemaking, just as He has made His home in our hearts.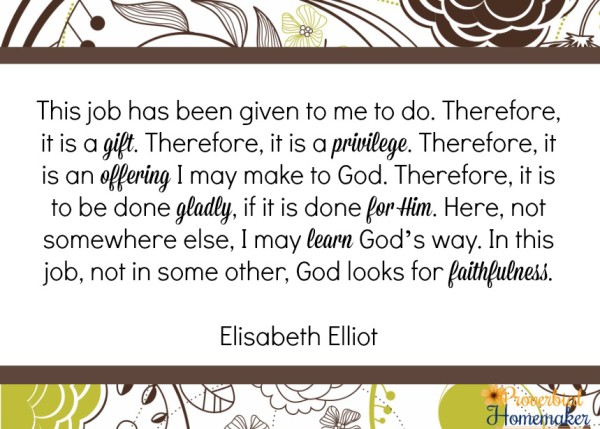 I have been praying a selection of scriptures over my day and my homemaking efforts each morning before little feet hit the floor. This singular effort has made a huge difference for me! I am more often reminded throughout the day that I am serving the Lord as I clean out the sink, and that I am co-creating a safe place for hearts as I serve meals and teach phonics.
Ladies, our homemaking is the environment of godly marriages, family discipleship, and generous hospitality. These are not small things. They are the sweet aroma of grace surrounding our lives and our families. It isn't perfect, nor should it be, but it IS important.
In invite you to join me in this vision for our homemaking! I've put together some free printable scripture cards and art prints that you can use in your home. I hope you are blessed by it!
Download the Scripture Printable
Your download link will be emailed to you and you will be subscribed to Proverbial Homemaker if you aren't already. Be sure to check your spam/promotions folder. If you have any issues, check out this troubleshooting guide or feel free to email me!
You Might Also Like…
Awesome tips for decluttering your home and a free decluttering pack!