Disclosure: *This post may include affiliate links. As an affiliate, I earn from qualifying purchases. Read the
disclosures
and
terms
for more information.
This FREE study guide is a part of the Children's Literature Unit Study series on Proverbial Homemaker! Check out all the unit studies already available and be sure to subscribe as we'll be having NEW unit studies each week through November 2016!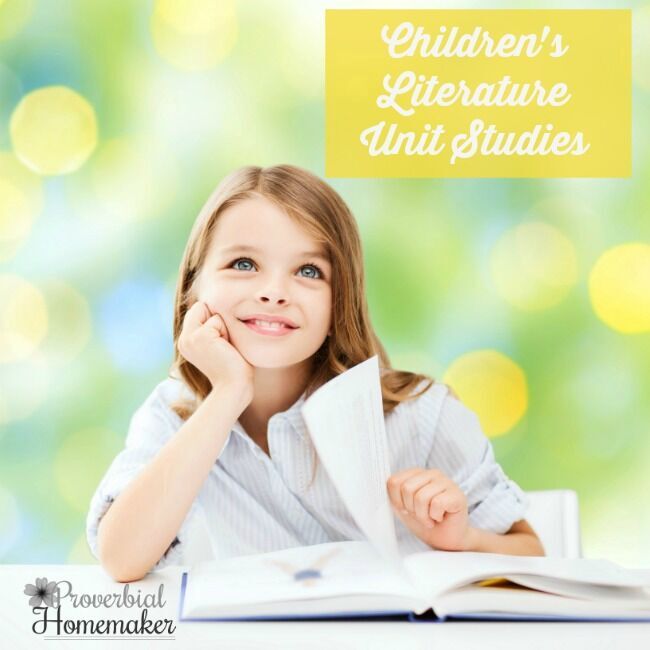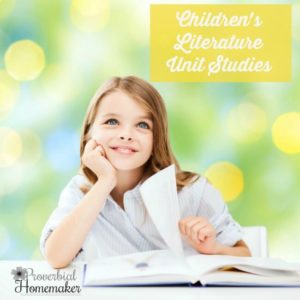 ---
When Americans think of Britain, our thoughts are typically of proper citizens drinking tea and saying everything in a cool accent. We might also think of Kings and Queens, quaint cottages surrounded by flowers, with polite butlers greeting visitors at the door, and a dish of scones being served to guests.
But before the Romans brought civilization to Britain, the British were called Britons and they were actually barbaric! Imagine William Wallace from Braveheart – – – and you'll have just an inkling of what these Ancient Britons were like.
Welcome to Beric the Briton, an exciting novel by G. A. Henty that takes place in Ancient Britain during the time when Rome invaded. The story starts in A.D. 60, and blends historical facts with the fictional tale of one Briton, named Beric, who lived in both the Roman and Briton worlds.
In the first half of the book (and free study guide!) we will read about the ancient Celts and their lifestyle, as well as their fight to be free. The famous Iceni Queen, Boudica, also enters this tale. After much resistance and fighting, Beric and many of his companions are captured and taken to Rome as prisoners.
The second half of the book takes place in Rome. There we will meet Nero, gladiators, and are introduced to 1st Century Christian martyrs.
It's an exciting story of ancient civilizations, battles, and it introduces us to the beginnings of Western Civilization.
This story has so many options for study, and here are just a few:
Bible
This book takes place during the time when the Apostle Paul wrote the New Testament book of Romans to encourage the new Christians in Rome. The fictional character Beric was in Rome at the same time as Paul! A look at Paul's missionary journeys and his final destination (Rome) are important to this tale. And it would not be complete without a study of the book of Romans.
History
So much exciting history takes place in this tale! The Ancient Britons (or Celts) in Britain in the 1st Century A.D. were a fascinating, primitive people. They were divided into many tribes, spread out over all of Britain, Scotland, and Ireland. They lived much as Native Americans did: in simple huts, hunting or fishing, spinning, and surviving. They were not an educated people, but they left us a legacy of mysterious languages, hauntingly romantic music, and intricate artistic designs.
Roman history is well-known because the Romans were an educated people. Not only did they carefully document everything, they left incredible architecture all over the Roman Empire that still exists today. Their language, although considered "dead" now, is still a valuable study for its contribution to English, French, and Spanish.
Geography
The Romans did not know much about the world outside their own Empire. As they conquered more territory, they created new maps. This study includes links to maps of tribal Britain, the Roman Empire, Ancient Italy, and the city of Rome. It's fascinating to compare these to the maps we have today. Surprisingly, not much has changed!
Languages
The language of Ancient Rome was Latin. Even though it is considered a "dead" language today, students still study it, because it forms the roots of much of the English, French, and Spanish languages. The Roman influence around the world left its mark with Latin names and terms. You'll get to listen to samples of spoken Latin on YouTube.
In the Names, Places, and Terms sections of each chapter of the Study Guide, you will find many Latin names and words. These may be used as vocabulary, spelling, or comprehension lists.
The language(s) of the ancient Britons is complicated, to say the least! That could be its own study. But I do provide links to simple samples of a few versions of ancient British/Celtic languages.
Arts and Culture
Celtic music and designs fascinate us today! The intricate woven lines of Celtic symbols are popular in clothing, jewelry, and home décor.
The Romans still influence our home décor today in the form of mosaic tile designs. Samples of Roman mosaics still exist all over the Roman empire, and are available to view online.
(My daughter's Mosaic tile name plate)
There are many more topics to explore, including Culture, Food, Dress, and Warfare. These are all included in this FREE Beric the Briton Study Guide.
For each chapter, it includes:
Chapter overview
Names, Places, and Terms
Additional Discussion and Research Topics
Links to maps and more info on various topics
Hands-on activity ideas
Download the FREE Beric the Briton Study Guide!
Get the G.A. Henty Beric the Briton Unit Study!
At the end, further suggestions are included for study and great book recommendations, as well as what followed in the history of Rome.
G.A. Henty's books are some of my favorites for World History. If you have not yet read them with your children, Beric the Briton is a great place to start!
---
This guest post is by Nicki Truesdell, a 9th generation Texan living on a nine-acre homestead in North Texas with her husband and five children. She is also a 2nd-generation homeschooler, and a member of the Texas Home Educators Advisory Board. She writes about homeschooling, history, freedom, faith, homesteading, reading, and quilting at http://nickitruesdell.com/