Homeschooling is a joy-filled, satisfying, stretching experience. I know how overwhelming it can be, too. But there are great homeschooling tools and resources to help! I keep this page updated with the top posts on Proverbial Homemaker with my best homeschool tips, encouragement, and resources to make your life easier!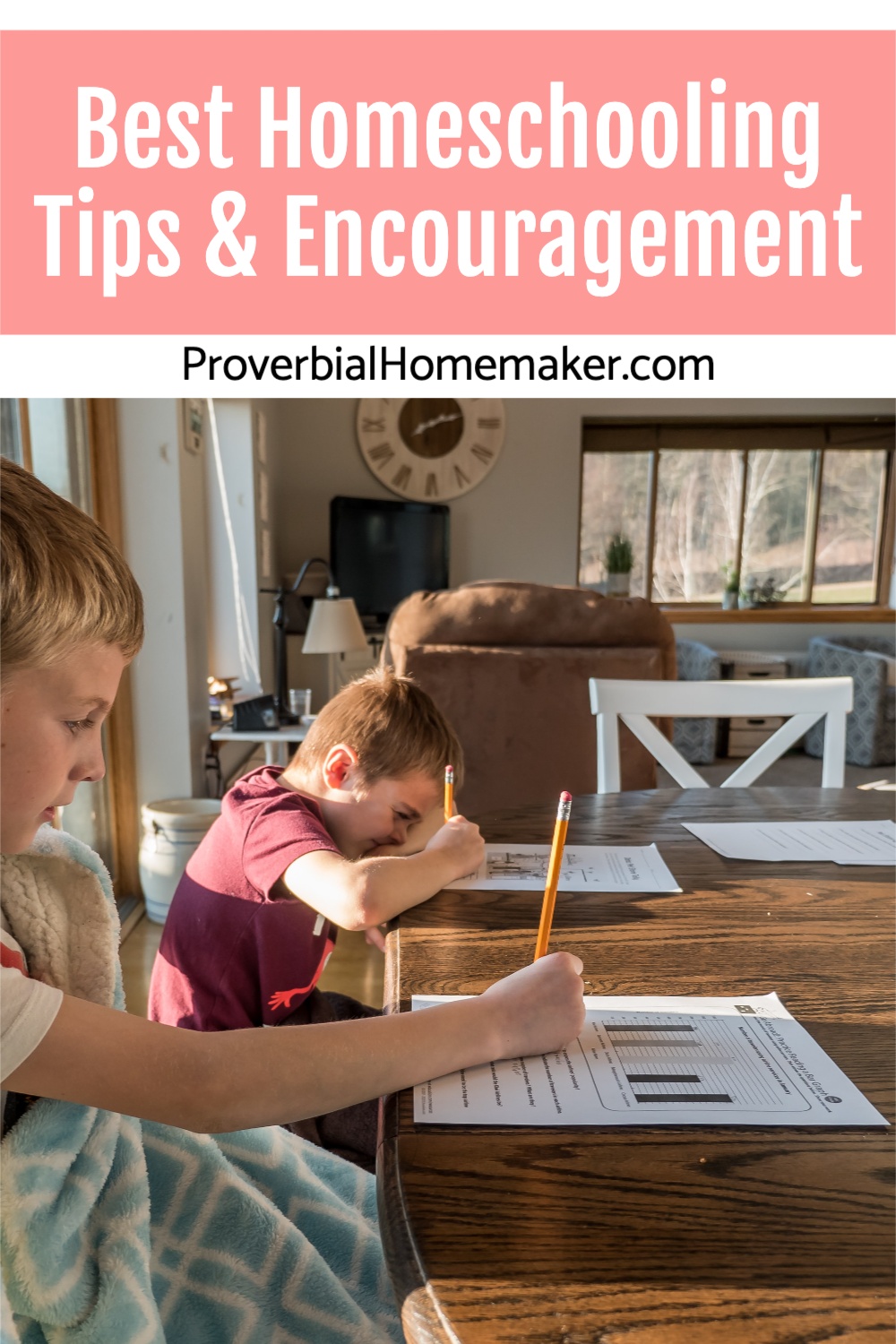 Getting Started Homeschooling
Homeschooling can seem daunting at first, but you can totally do this. Be patient with yourself and allow for time to learn the ins-and-outs. Here are some helpful resources for how to start homeschooling, including a full series you'll want to take the time to browse through.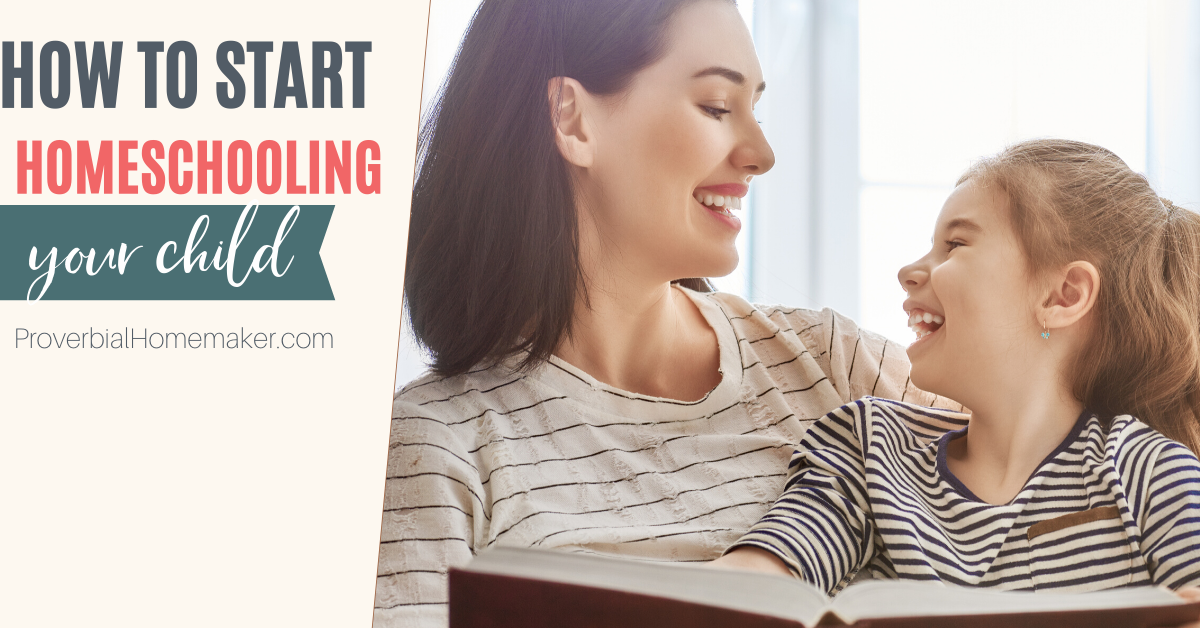 Homeschool Planning & Organization Tips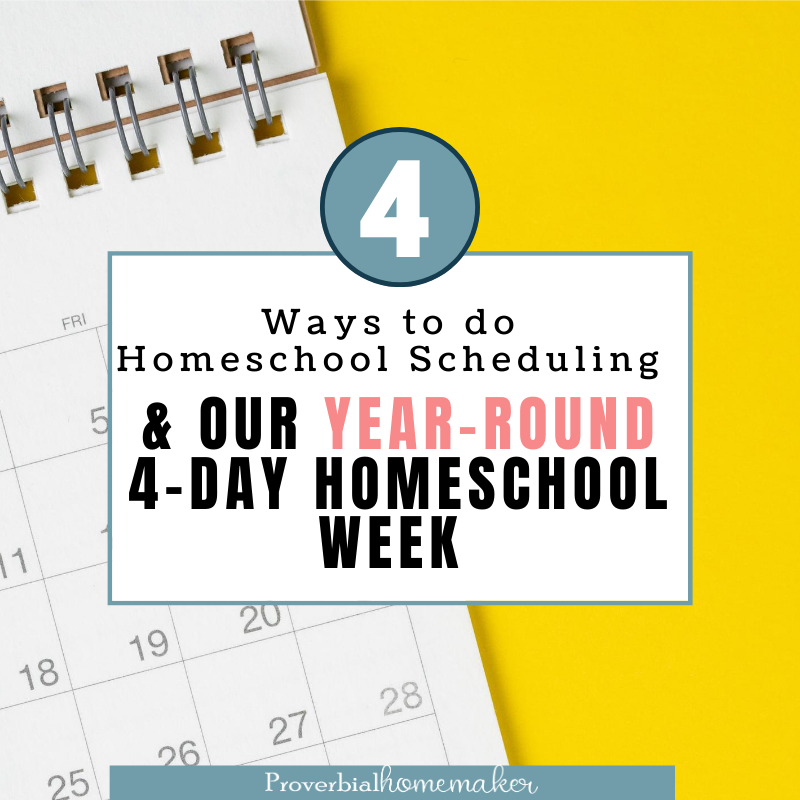 Homeschool Curriculum Resource Ideas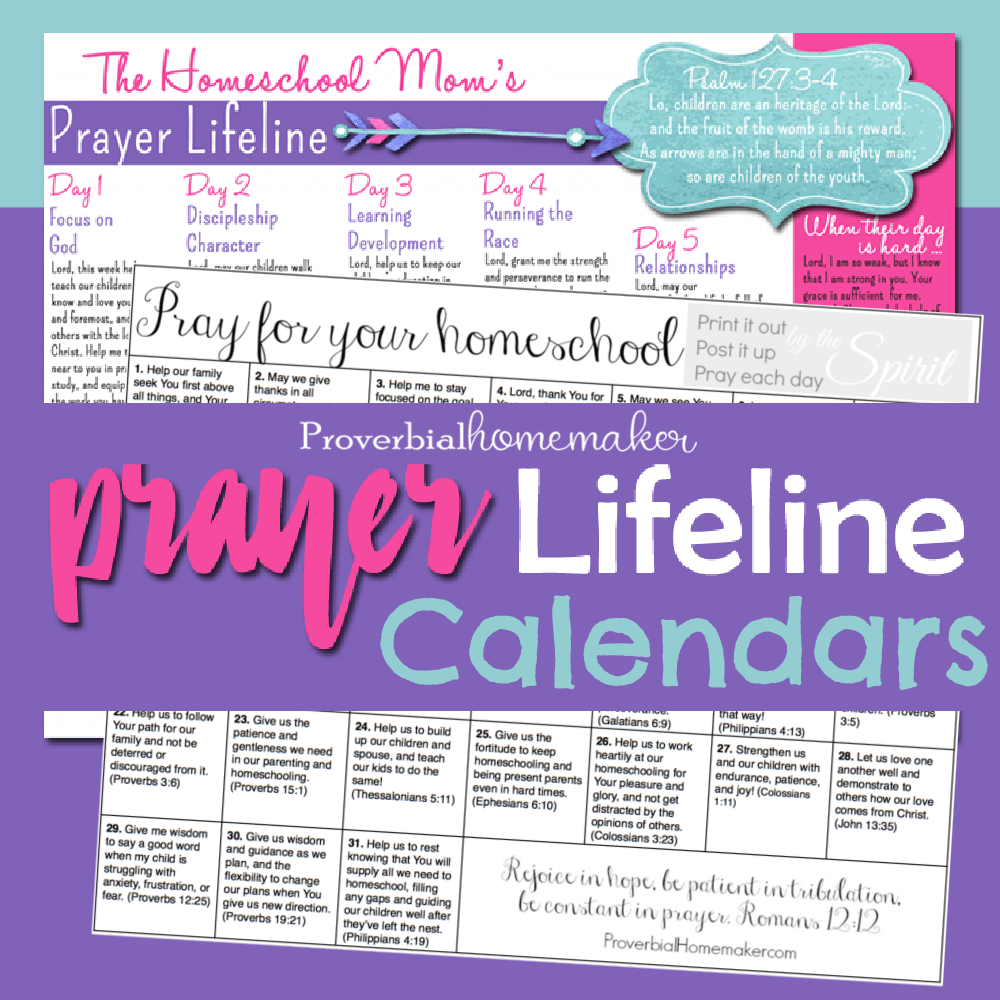 Helpful Homeschool Freebies
Homeschool Tips for Different Ages and Stages
More Homeschooling Tips & Encouragement
You CAN Homeschool Successfully!
I'm a type-B, domestically challenged homeschool mom of 6 (ages 6-15) and rest assured, if I can do this, so can you! One of my main goals with Proverbial Homemaker is to encourage and equip YOU, homeschool mom, so you can do the work you are called to do with confidence.
You are the person best equipped by God to teach and train your child.
Perfection is not required. In fact, I don't even recommend it. 😉
Every homeschool and every family is different. No comparing!
Keep things simple and flexible and you will do well.
Lean on the Lord in all your efforts and He will direct your path.
Homeschooling, just like family discipleship, is an effort that takes the long view. Take a deep breath! You have time to grow and learn right along with your children. You've got this!
As always, feel free to comment here or email me at tauna (at) proverbialhomemaker.com if you ever have questions! You can also connect with me in my Homeschool Successfully Facebook group.
I hope the resources and homeschooling tips below will be a blessing to you on your journey. ❤️
~ Tauna
---
Get your homeschool plan done in 7 days with this free homeschool planning workshop!
This free homeschool planning workshop will guide you through the essential steps for setting up a plan that WORKS for you!
Daily info and tasks delivered right to your inbox
Tips from an experienced homeschool mom of 6
Finish with a plan suited to your unique family
Sign up below and get started today!