Disclosure: *This post may include affiliate links. As an affiliate, I earn from qualifying purchases. Read the
disclosures
and
terms
for more information.
Each year I am asked what we're using for homeschool curriculum. I'm always happy to oblige because, let's face it, talking about curriculum is fun! 😀
Every spring/summer I update this post with our new curriculum choices and make note of any resources that were particularly great from past years. As always, feel free to ask me questions about the picks!
This year (2022-23) we have kids in Kindergarten, 3rd grade, 5th grade, 7th grade, and 9th grade.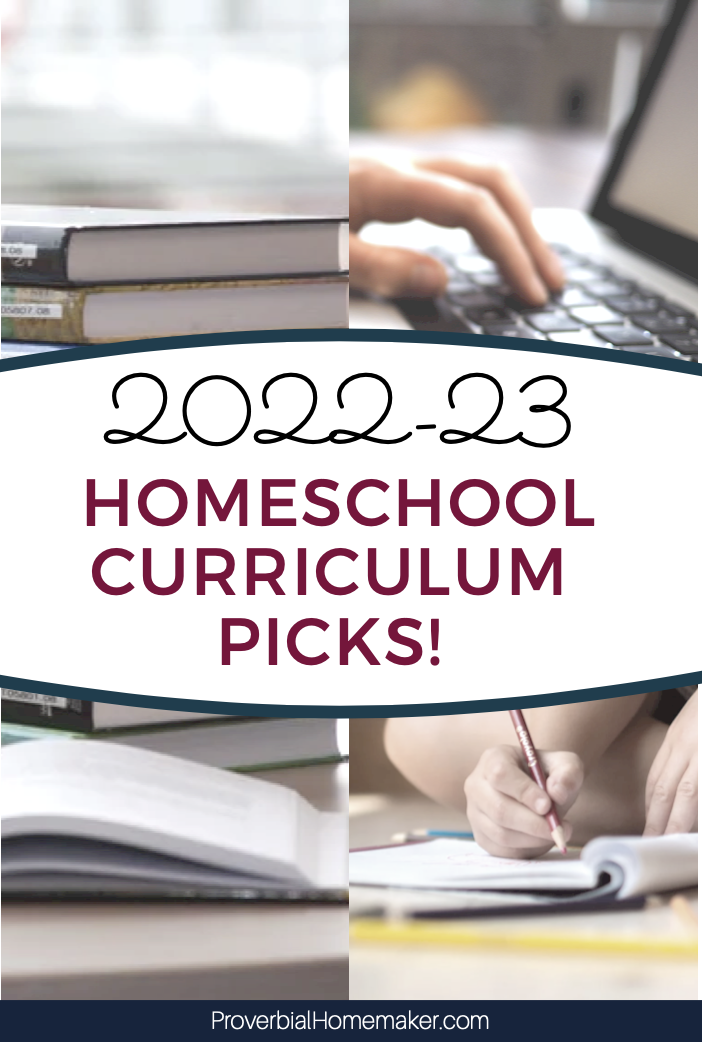 The Context: How Our Homeschool Works
One thing to keep in mind: Every child, every family, and every homeschool is different. Actually, every year is different, too! The best thing you can do when choosing curriculum for your homeschool is to pray over those choices and remember that there is no magical, perfect curriculum out there that everyone should be using.
Go ahead an choose what fits your needs best for now, knowing that it may (and probably will) change over time! That's totally fine. Flexibility is one of the many blessings of homeschooling!
What Our Homeschool Looks Like
Before I launch into our choices, it's helpful to know a little bit about our homeschool.
We have 6 kids 14 and under and we take an eclectic approach to homeschooling.
I prefer multi-level teaching style or resources where some independent learning can happen.
I also strongly prefer Christian worldview curriculum although not everything we use talks about God.
We do year-round homeschooling, taking breaks when we want, and generally a 4-day academic week.
We do lots of read alouds and audiobooks, some group work, and then independent and 1:1 work.
Loop scheduling allows for incorporating a lot of extras on a rotating basis.
For 4 days we have a regular academic day and on the 5th day we are doing a fun day with games, playdates, and field trips.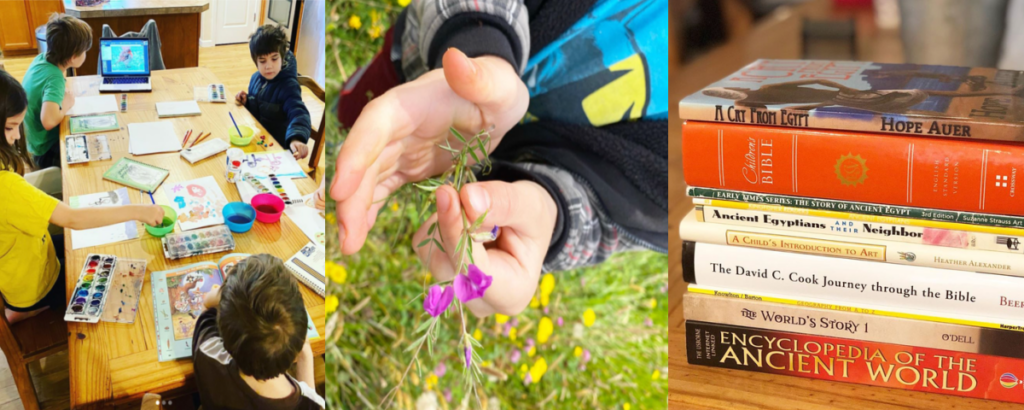 Here's our basic schedule:
We have "morning time" during breakfast with Bible lessons, memory work, and a kids' news program.
After chores the 7th and under kids gather at the table again for a rotation of resources/subjects.
Then the kids do independent work and take turns doing 1:1 work with me.
The older kids have a daily task list and a loop schedule to rotate through.
During lunch I read from history literature or spine selection.
During dinner, we listen to an audiobook or read aloud if Daddy's not home.
That should give you a context for the resources we choose!
Our 2022-23 Homeschool Curriculum Choices
Group Work
I really value group learning with my kids. In some ways it saves time (for the younger kids) but in some ways it doesn't (for the older ones who could do it all independently). But the big benefit is that we're learning and discussing TOGETHER and it builds our relationships. I find that especially important for Bible and history, but we do several things as a group. (Note that we don't do this all every day.)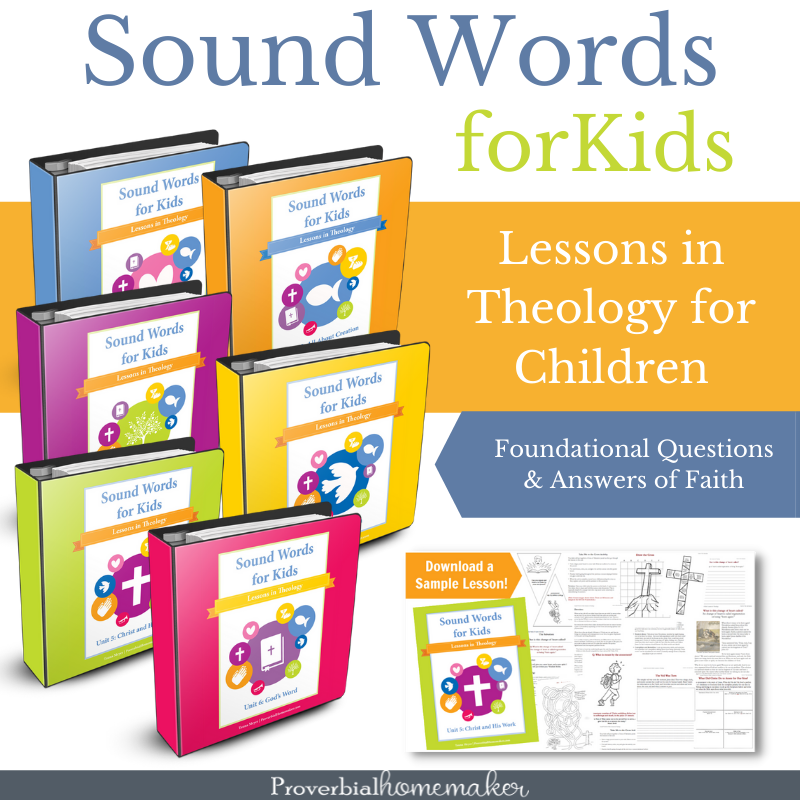 Bible Road Trip – Our staple Bible curriculum that we've used for years. It's excellent and can be used for pre-k through high school. My older kids also do the notebooking journals.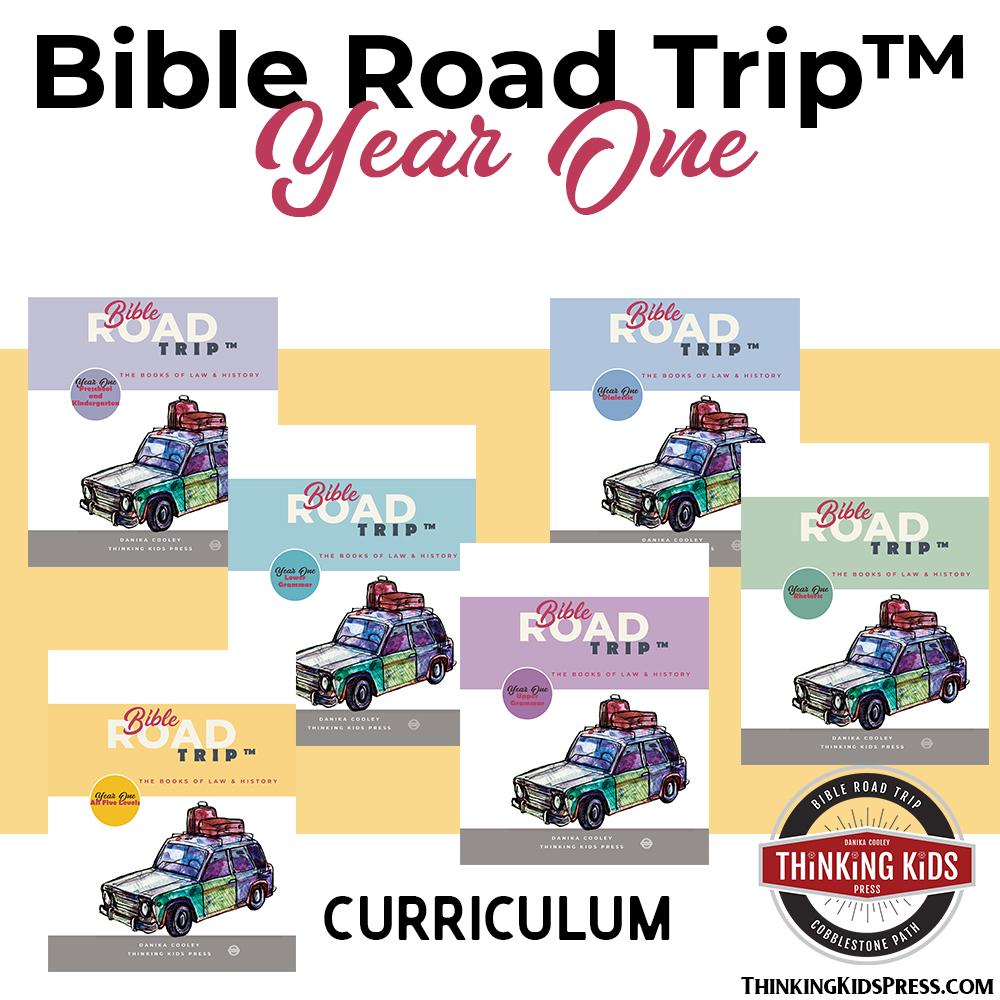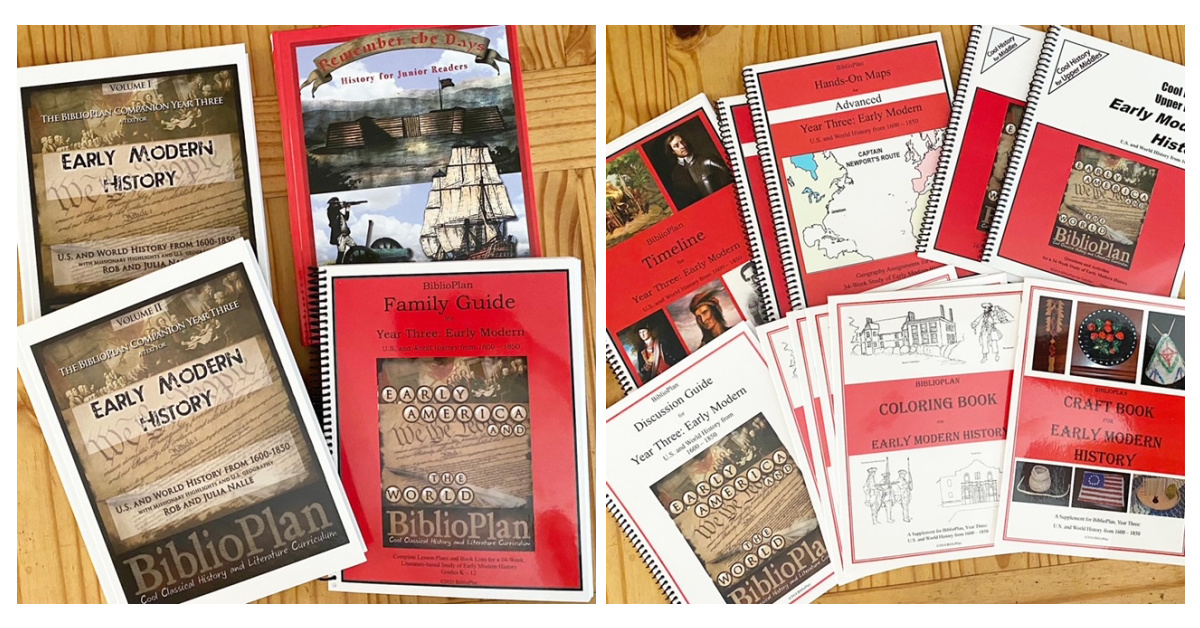 World Watch for Kids – Each morning after Bible lessons we watch the latest World Watch news, geared toward older kids. My youngers will often hang around but I don't require it. My oldest kids (upcoming 7th & 9th) enjoy it the most. I do, too!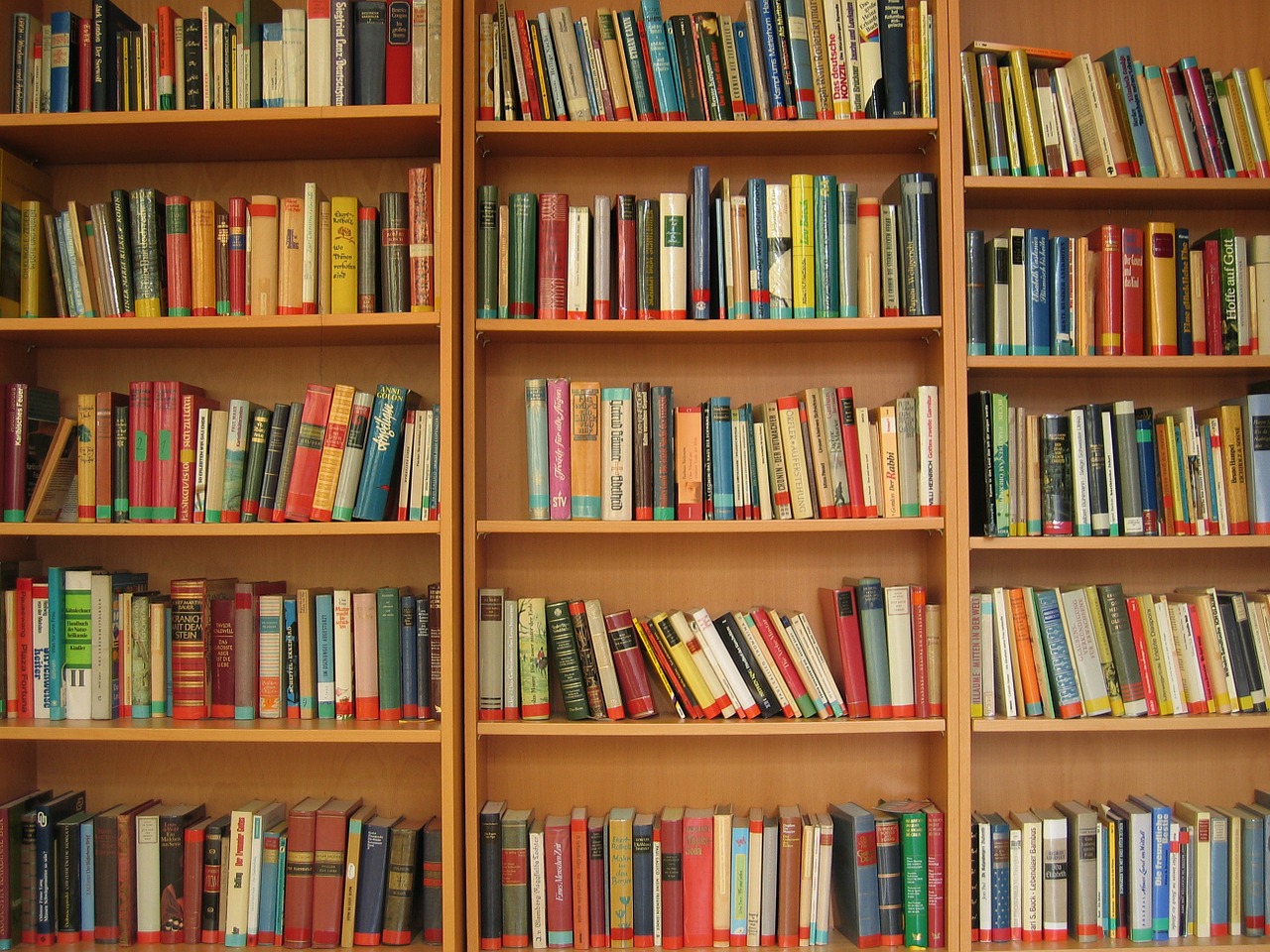 Group Work on Rotation for Younger Kids:
Music in Our Homeschool – We'll be focusing on using their membership program (Music in Our Homeschool PLUS) this year and we've really enjoyed the easy calendar of lessons they provide. My high schooler will also be doing a 1/2 credit of 20th Century Music Appreciation with them. Fantastic resource!

Masterpiece Society Art – We've loved all their courses for every age as well as their seasonal art projects and artist studies. You can use the membership like we do or individual courses.

Science with Journey Homeschool Academy – We're still working our way through their elementary Experience Biology course and my kids are enjoying it so much they asked to do another one.

Homeschool Choir – For at least one of the terms available each year we try to participate in the local homeschool choir. It's a fantastic way to make new friends, stretch musical skills, and learn a little self-discipline. 😉 It is about 3-4 months long with a performance at the end.
Family Spanish – I am SO excited to see that there is now a family-style Spanish Course by Master Books! It's just what I've been looking for: designed to be done as a family, affordable, video-based, and Christ-centered content. This is the first time I've found something with all those qualifications! ❤️ The classes aren't live (which is better for us anyway) and there are optional printables included with the lessons. We're also enjoying the recordings of live online classes done through Sarah's Spanish School.

Grade Level Homeschool Curriculum Choices
In addition to our group work, here is what each of my kids is doing in their homeschool this coming year:
9TH GRADE CURRICULUM – 9th grade? High school, ack! 😆 It's going to be great. Here are the 9th grade curriculum picks my son and I decided on together. You can read more details about each 9th grade curriculum choice here.
Student Work & Habit Tracker for managing his work and time.
Bible Road Trip – Notebooking and additional reading (in addition to our group time).
Writing Mechanics Course – online course by FundaFunda Academy, aimed to help him start strong with high school writing.
BiblioPlan (Year 4 – Modern History) – In addition to our group work, he'll have his own reading, notebooking, essays, and map work.
Additional literature resources – BiblioPlan includes a lot of literature. We'll also be using Generations and may bring in some things from 7 Sisters Homeschool as well.
Algebra 1 – From Christian Light Education.
Apologia's Biology – He's doing the self-paced online version this year.
20th Century Music Appreciation for High School – A great course to give him exposure to different music of the time period.
Spanish 1 – Online course from FundaFunda Academy.
Exploring Creation with Health and Nutrition – 2nd edition from Apologia, we'll be doing this as a half credit along with some other things for a full year's PE credit.
And more! Read here to see everything he's doing plus additional details on the above resources.
7TH GRADE CURRICULUM – My upcoming 7th grader is my big reader. She asked to study animals this year and also to do writing lessons with her younger sister. Below our our main 7th grade picks, and you can get more details on them here.
5TH GRADE CURRICULUM CHOICES – My 5th grader will mostly be doing what she did last year, except that she wanted to study animals with her older sister now that her bird unit has wrapped up, and she'll be getting into more writing. Here's what we're doing for 5th. Read here for more details on these picks and other things we're doing.
4TH GRADE CURRICULUM CHOICES (Post coming soon) – Our son going into 4th grade (technically) but has been going at his own pace with several subjects as we accommodate his dyslexia and some signs of dyscalculia. (Post coming soon) Here are our picks for 4th grade for him! (Includes All About Reading, Math U See, and more.)
2nd GRADE CURRICULUM CHOICES (Post coming soon) – Our 2nd grader is actually in the middle of 3rd grade math and is reading at about that level as well. He really enjoys doing activity books (like crosswords, multiple choice, etc.) that go along with chapter books, so I'm trying to add some of that for him again this year. (Post coming soon) Here are our 2nd grade picks for him. (Includes CLE math, All About Spelling, A Reason for Handwriting, etc.)
KINDERGARTEN CURRICULUM CHOICES – Just like with preschool, we keep Kindergarten pretty casual. If my 5 year old shows more signs of reading readiness we'll start that, but he's not quite there. So for now our kindergarten picks consist mostly of tagging along in the group work, lots of read alouds, and some workbooks on hand for when he wants to "do school."
Past Grade Level Picks
Wondering What Other Curriculum We've Used in the Past and Enjoyed?
This isn't a complete list. I'm working on it. 🙂
Looking for More Curriculum Reviews?