If you have a child going into 2nd grade this year, finding helpful homeschool resources is important! Read on to learn about our top 2nd grade homeschool curriculum choices.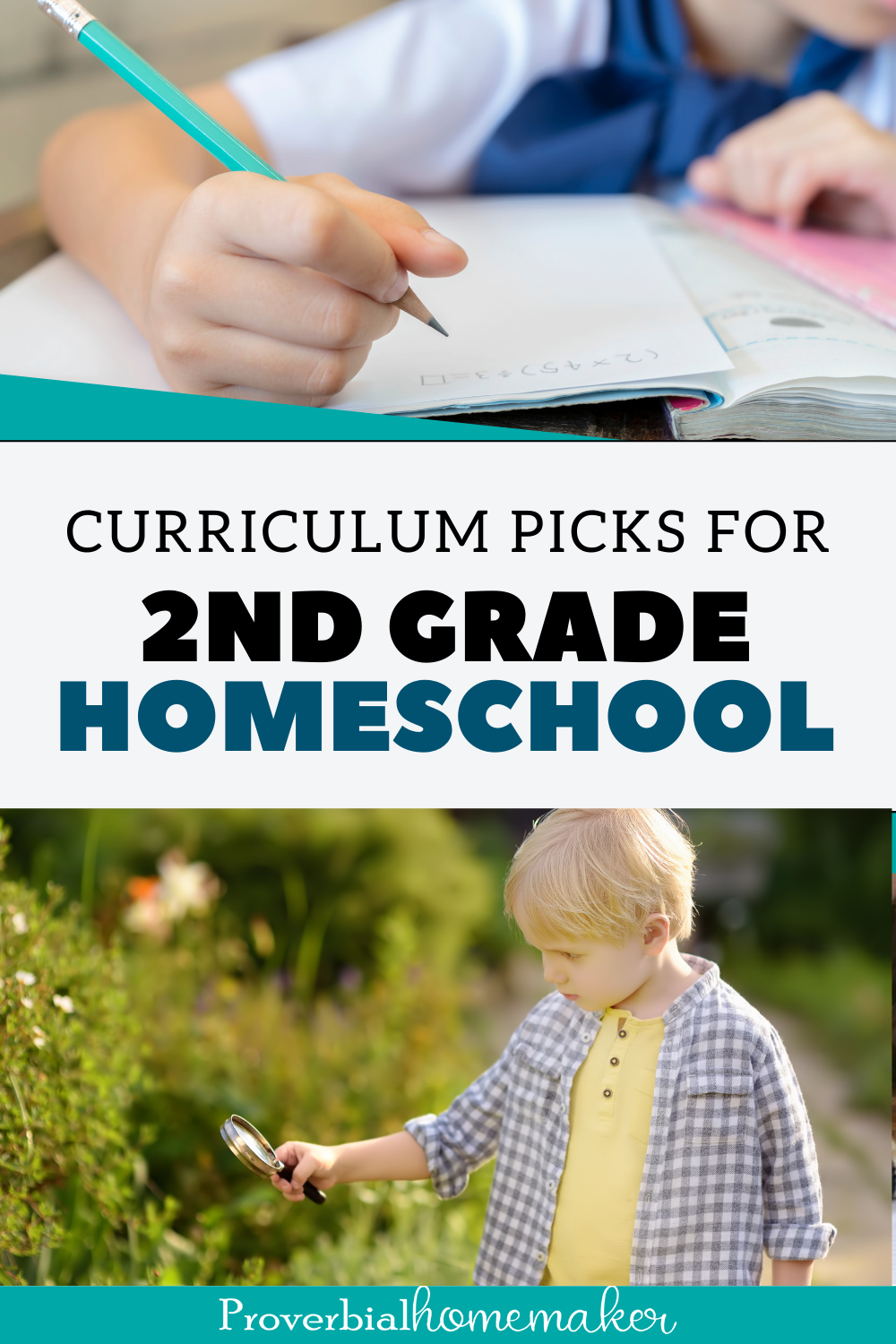 Disclosure: *This post may include affiliate links. As an affiliate, I earn from qualifying purchases. Read the disclosures and terms for more information.
By 2nd grade, our kids are familiar with the routine of an hour or so of daily table time for lessons, lots of read aloud and play, and some group work each day. We still keep things fairly light while moving them along their own track for reading, writing, and math.
Our Top Picks for 2nd Grade Homeschool Curriculum
Bible & Theology
Language Arts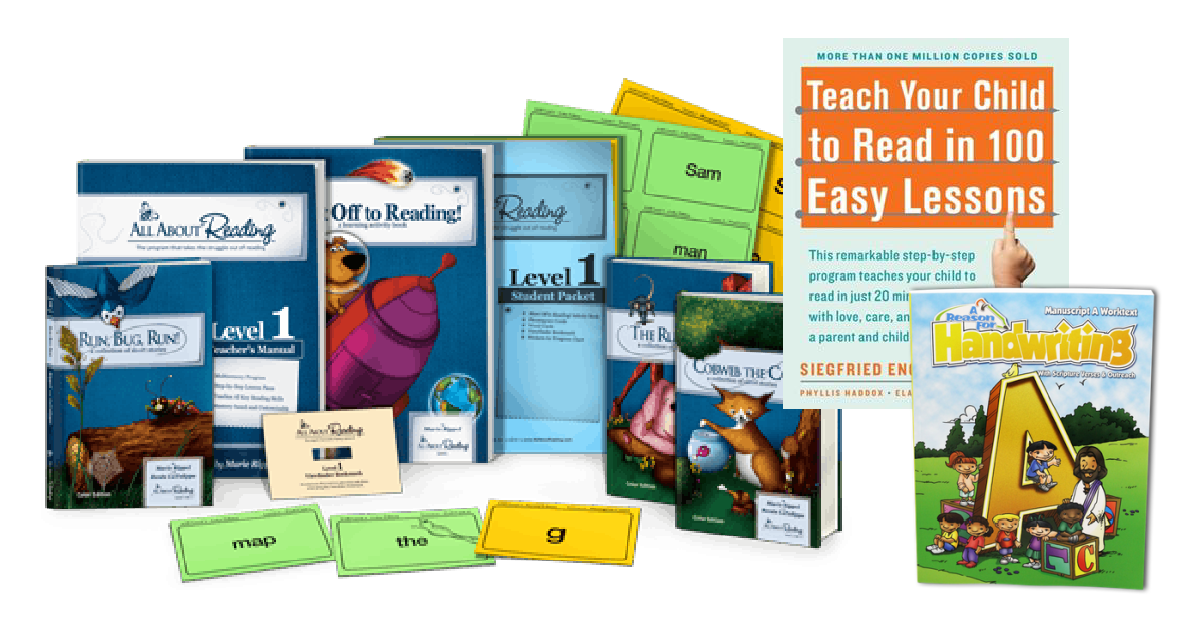 Math
Science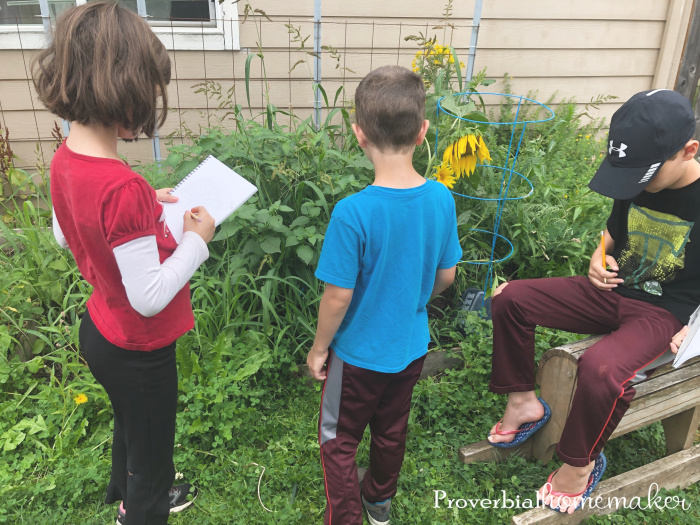 History
I feel like history is optional for 2nd grade homeschool curriculum, or at least best kept light. If you have just one student, something like history videos, read-alouds, and fun hands-on activities is more than enough.
These days, we do history with a multi-level curriculum, BiblioPlan, occasionally breaking for unit studies such as Prairie Primer or those at Unit Studies by Amanda Bennett. Even then, my 2nd graders enjoy these resources through read-alouds, fun videos, and occasional hands-on activities. It's so much fun and that's how it's meant to be!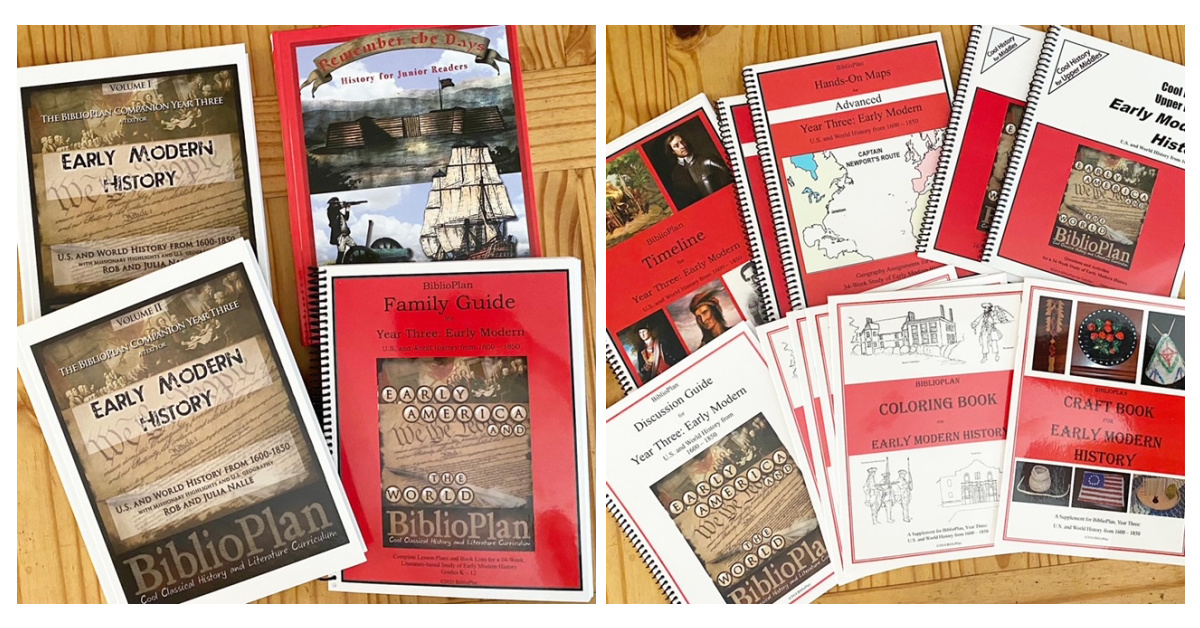 A Note About False Gods
In our early years homeschooling we used an audiobook of a popular history curriculum. All of my kids were very young. The curriculum leaned a bit too far toward evolutionary concepts for me. It also had violence and talked about false religion and false gods a lot, without calling them out as such. (You'll run into this a lot with literature-based curriculum as well.)
I decided to drop history and just focus on Bible that year. Through Scripture as history, I was intentional to teach my kids what God's Word said about how the world was created, idols and false gods vs. the one true God, and approach hard topics like violence with them. The next year, when we went back to using history resources, we were better equipped to discuss those biblical perspectives when those issues cropped up in our read alouds or audiobooks. I am so glad we did that!
Even with that preparation, however, I still don't go too terribly deep into things like Greek gods until the later years when they're more adept at discussing worldview in history and literature.
Arts and Crafts
I am not much of an arts and crafts person, but my kids love it so I try. 😉 In addition to the activities book from BiblioPlan I mentioned above, below are some resources we've enjoyed: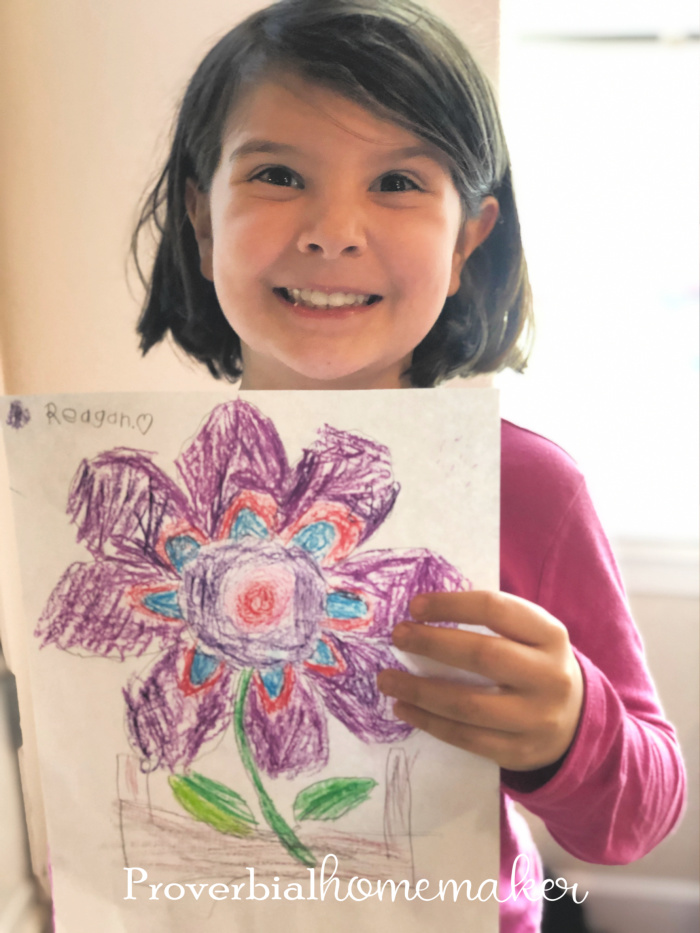 Gameschooling
Have a kid who is really into games? Laminate a copy of this blank activity grid and fill it in with a bunch of educational games you can do once a week, such as every Friday. Things like Bananagrams, Farkle, Uno, Dos, Sorry, Mastermind, Dixit, and many more…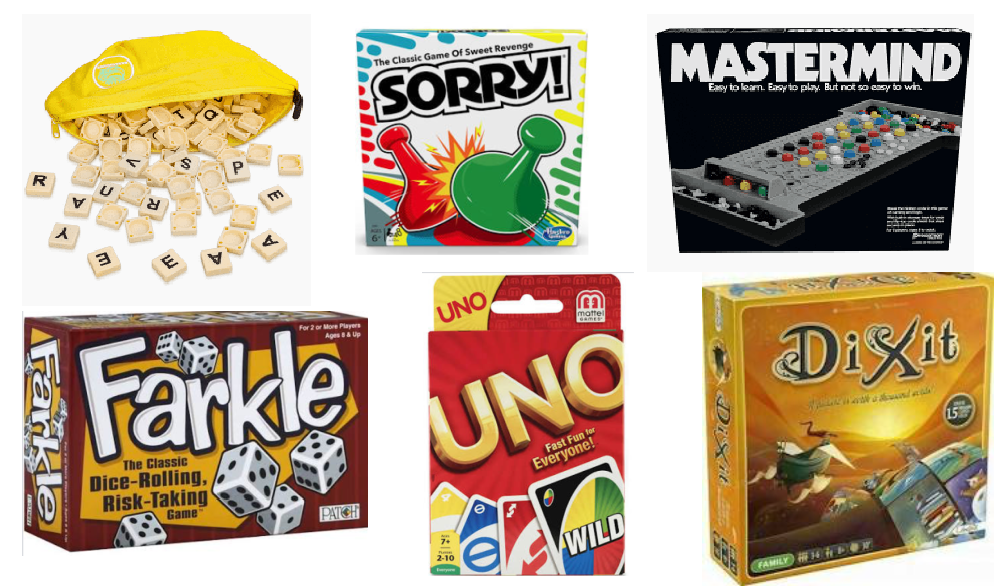 It's important to remember that we don't do ALL of this every day. Also, no matter what resources we use, first grade is short and simple, focusing mostly on read alouds, fun activities, and an hour or less of "table time."
Have a great homeschool year!
~ Tauna
Looking for more curriculum suggestions?