Disclosure: *This post may include affiliate links. As an affiliate, I earn from qualifying purchases. Read the
disclosures
and
terms
for more information.
The high school years are creeping up on us fast! I'm already picking 8th grade homeschool curriculum! Crazy.
Kids at this stage are ready to start transitioning to high school-level work. Middle school is a bridge – it's the perfect time to gently build up their skills, habits, and workload so that they're ready for 9th grade. But it's also a wonderful time to really explore their interests!
Our Top 8th Grade Homeschool Curriculum Choices
Here are our plans for 8th grade homeschool curriculum and activities! I'll come back at the end of the year and note anything we added, dropped, or reviewed in-depth.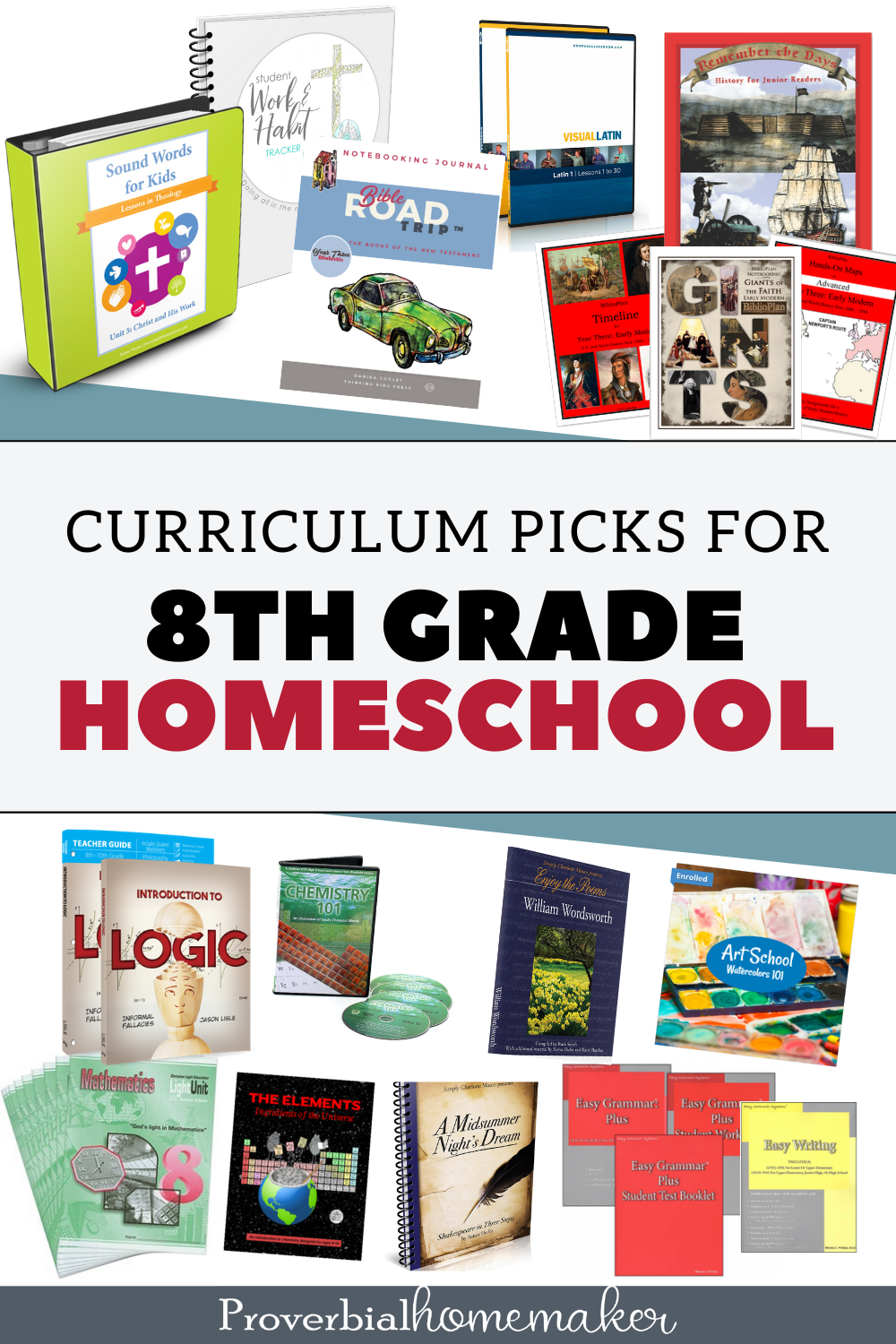 Student Planner
My 8th grader will use the Student Work & Habit Tracker to manage his daily work, including homeschool tasks, Bible reading, personal habits, etc.
Bible
He will have his own devotions and Bible studies throughout the year with suggestions from his dad and I. In addition to that, here's what we will do:
Devotions with Mom – When he gets to this task on his loop schedule we do a brief Bible study together on a relevant topic such as a character issue.
Sound Words for Kids: Lessons in Theology – My theology curriculum for ages pre-k and elementary. Once a week with some weekly memory review. My older kids review the material and do some notebooking.
Bible Road Trip – Our staple Bible curriculum that we've used for years. It's excellent and can be used for pre-k through high school. Eighth grade will bring a step up in memory work, research, and notebooking, which we've already started doing so he can ease into it.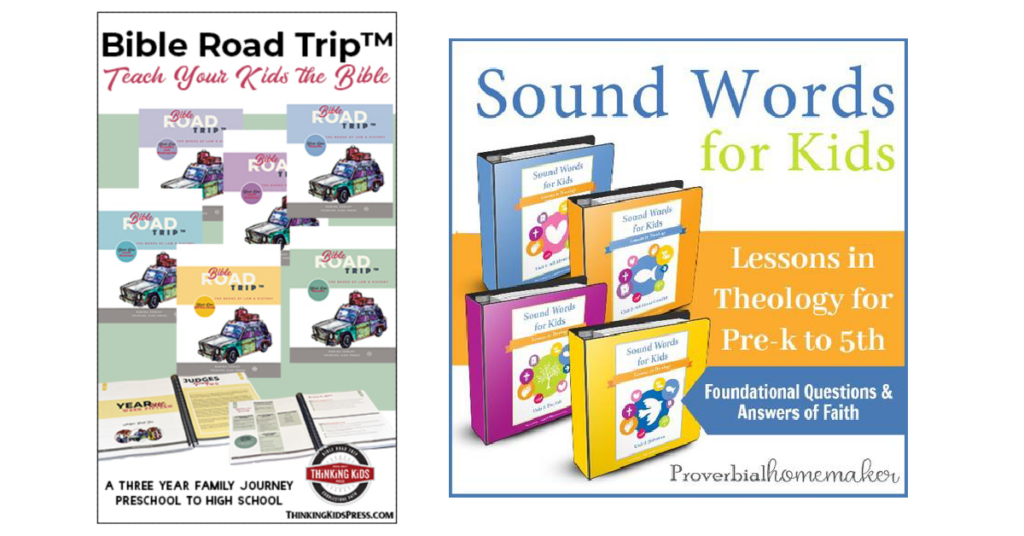 Language Arts
We take a rather Charlotte Mason approach to our language arts studied. In particular, we do a lot of oral and written narration, notebooking, and direct teaching of writing skills when they're needed.
For 8th grade, this is what that will look like:
Narration and Notebooking: Continue telling back in his own words what he read / heard. Narrations are often oral, but I've been assigning more frequent written narrations over time and expect that to continue. Narration helps with composition skills, speaking skills, retention of knowledge, and more. I consider notebooking in this category as well.
Writing Assignments: His notebooking and written narrations will provide many opportunities to identify and work on writing skills. I'll also give writing assignments to work on specific skills, such as essay writing. I'll use resources such as Writers, Inc. and The Lively Art of Writing to guide those lessons.
Grammar: Easy Grammar Plus has been a fantastic resource. We don't do formal grammar until middle school, and this program is not only super easy to use, but it allows for short and focuses middle school grammar. I happened to pick up their Easy Writing book that goes with it (it builds up sentence skills) and I am pleased with the results. We started these in the middle of 7th and will continue into 8th.
Why no formal writing resource for 8th grade homeschool curriculum, you ask? We dabbled with several and I decided that for now I don't need them. It's more efficient and effective to combine their writing instruction with their current studies in history, Bible, etc., and build on their skills in a customized way. We DO like Easy Writing to build on sentence strength, however.
For those who prefer a full writing curriculum, I'd check out Writing Strands or Jump In. Those were our favorites out of what we tried. 🙂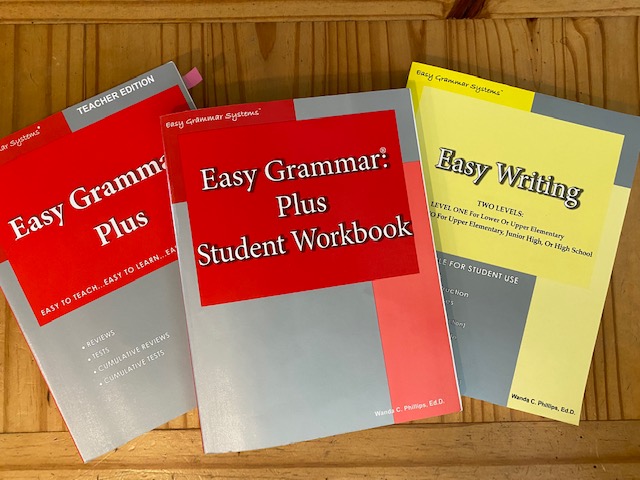 History, Literature, & Geography
We use BiblioPlan (Year 3 – Early Modern this year) for multi-level group learning. It covers history, church history, geography, and literature. View my full review here.
Dipping into high school content… For 8th grade, we will be adding BiblioPlan's advanced map work, timeline book, Giants of the Faith notebook for deeper Christian history, and possibly the first half of their United States geography notebook.
Teaching the Classics – I'll also be introducing literary analysis and socratic discussion through this resource.
Prairie Primer (Little House Unit) – When BiblioPlan gets to the time period in history that corresponds with the Laura Ingalls Wilder Little House series, we'll be taking a break from nearly everything else to do an intensive unit study together! He may be a bit on the older side for this, but he'll join us in many of the activities.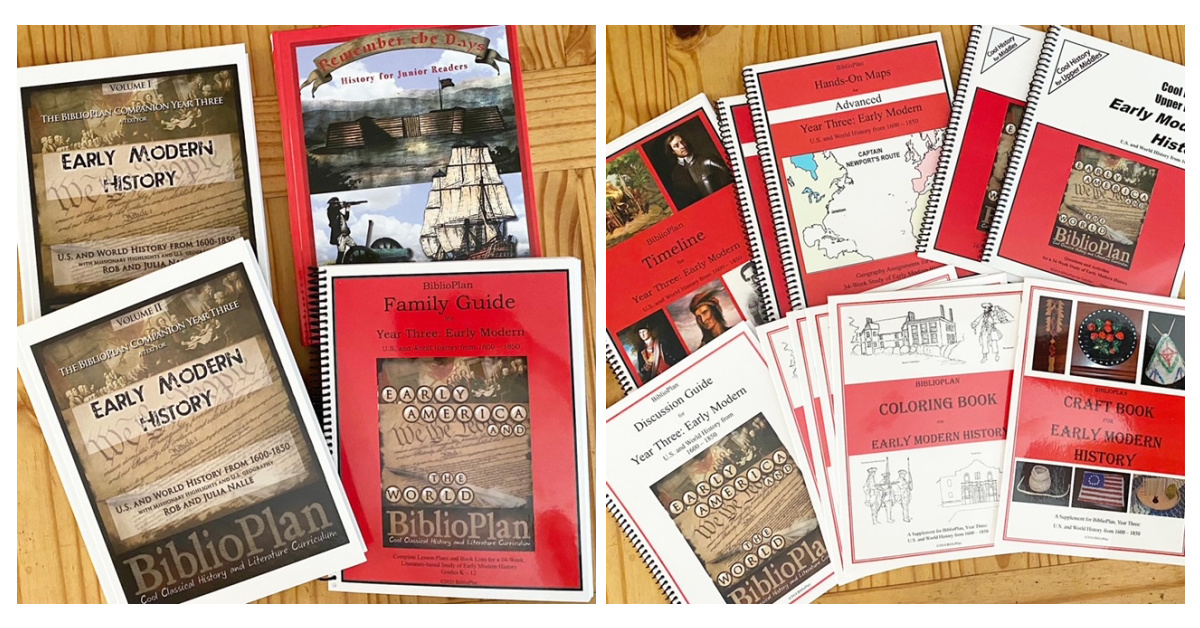 Math
Christian Light Education is my preferred math curriculum. It's straightforward and uses a spiral approach. In fact, I love it for all grades. Here's a video review I did of CLE Math.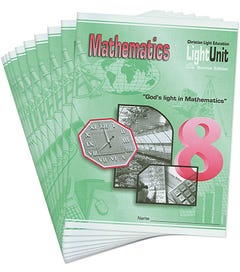 Science
My son is a science-minded kid, so I try to let him have as much input into what he studies as possible. He really enjoyed Apologia General Science for 7th grade and we'll probably come back to Apologia for high school.
But this year his requests prompted me to pull together various materials for our own course. I was able to pick up several items used and most of the reading books are at the library. Here's what he'll be doing, in addition to joining us in our nature studies.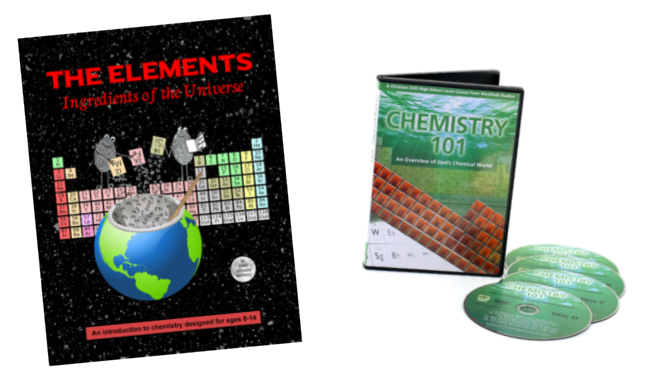 Fine Arts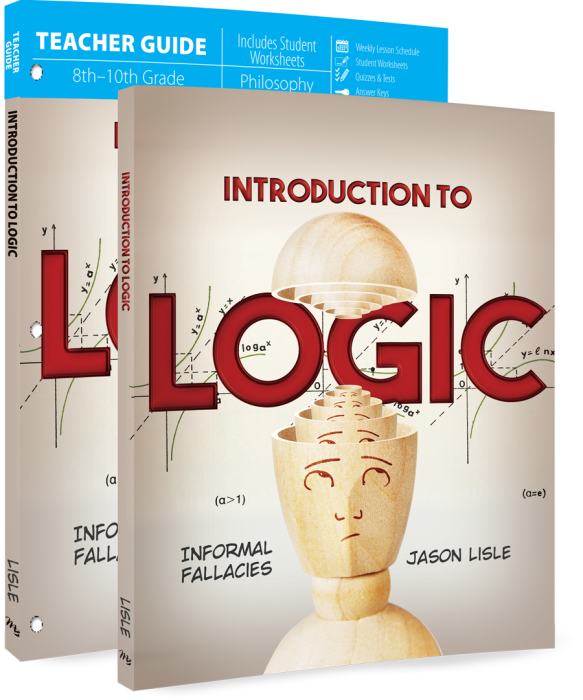 Electives
---
That's a lot of great 8th grade homeschool curriculum resources! But keep in mind that many of these resources are rotated in a loop schedule or do not last the whole year. It's important to challenge our students and follow their interests without overloading them!
Looking for more curriculum suggestions?