Are dandelions popping up in your yard or nearby fields? Don't let the opportunity pass! Here are several ways to explore these flowers. It can be a fun and educational experience that your kids will remember for years to come!
2021 Update: It's been YEARS since we enjoyed our first dandelion unit study. It's become somewhat of a tradition, actually, with new activities to explore. I've updated this post with more great ways to enjoy dandelions with your kids and added a download for your use. This year I'll take more pics as we do our unit and share them here as well. 🙂 Enjoy!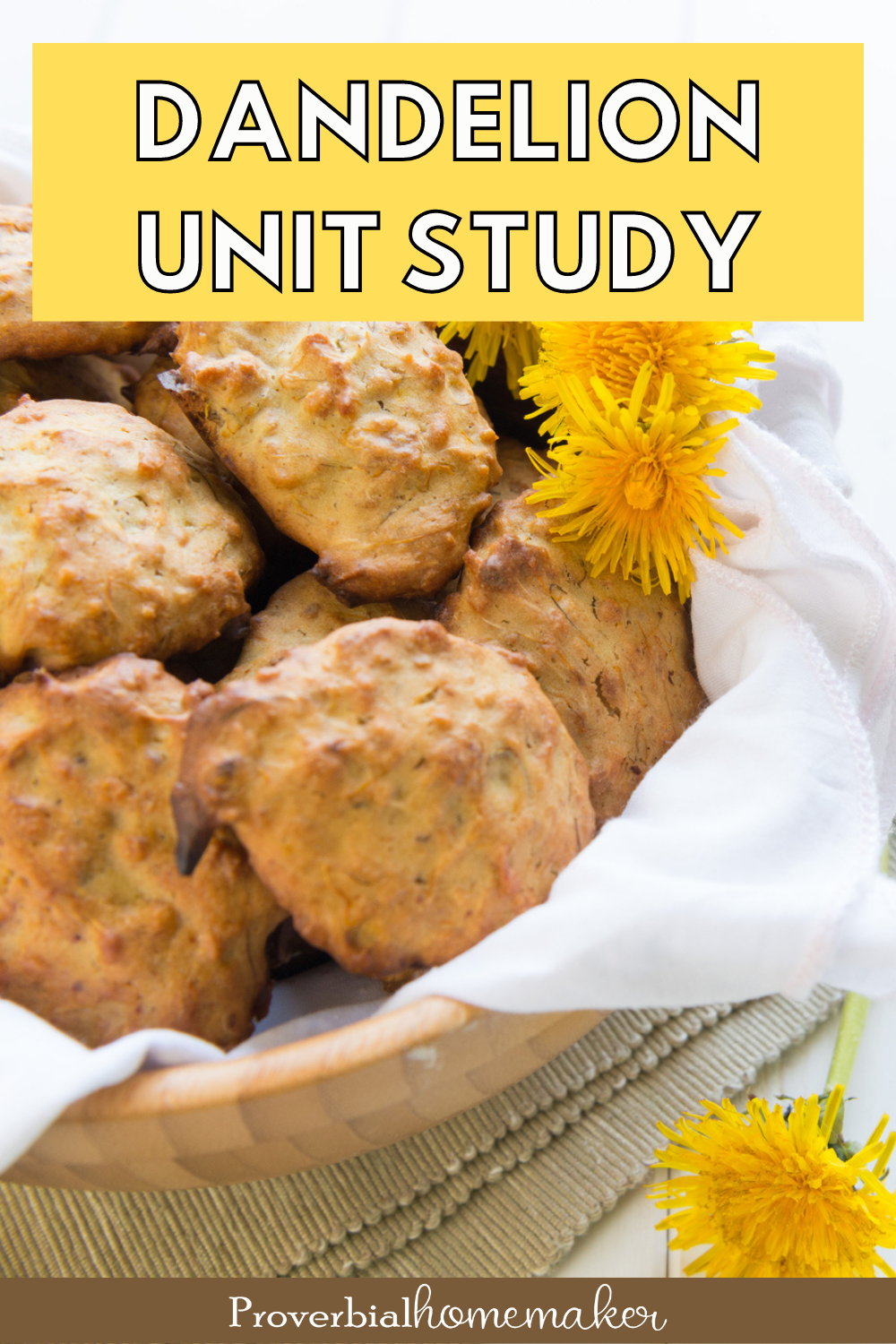 Disclosure: *This post may include affiliate links. As an affiliate, I earn from qualifying purchases. Read the disclosures and terms for more information.
Dandelion Unit Notebook – Free Download
Make the most of your unit study with this simple dandelion notebook! It will help you document your learning activities.
Notebooking pages – Use the general notebooking pages to draw and write about your read alouds, nature studies, research, and more.
Dandelion Poems & Scripture – Read, enjoy, draw, and use for copywork/dictation! You may even want to choose one to memorize together.
Dandelion Recipes – Try out the cookies and tea recipes. You can draw or paste in a photo, give a rating, and more. Includes a generic page for your any other recipes you want to try.
Parts of a Dandelion Diagram – Label the different parts of a dandelion.
Dandelion Observation Page – Observe and draw the same dandelion over several days. Discuss the dandelion life cycle and how seeds are dispersed.
Dandelion Experiment Page – Try the dandelion stem experiment, or other ideas from the More Dandelion Fun section below, and record your findings!
Dandelion Maze – Just a dandelion maze for fun! 🙂
Dandelion Nature Study
Observe dandelions. Find a newly growing dandelion in your yard. Observe it over the next several days and draw or photograph each stage. (Use the nature study sheet in the download above.)
Preserve dandelions. Try doing some flower pressing to preserve the dandelion flowers, seeds, and leaves. We put them face down between two pieces of paper and then put heavy books on top for 3 weeks. Here are more tips from Red Ted Art about pressing flowers. You can also laminate them afterward to create fun window displays or bookmarks.
Learn parts of the dandelion. Find out the names of each part of a dandelion using the diagram below (also included with blank labels in the download provided).
Learn about dandelions. Use one of the book selections below to read about dandelions together, or review these fun facts:
Dandelions are part of the Asteraceae or sunflower family.
Dandelions don't have true stems, but rather hollow scapes.
They have one of the longest flowering seasons.
Dandelions don't need to be pollinated to make seeds. However, their nectar is still enjoyed by insects and butterflies.
Using their little parachutes and some wind, dandelion seeds can travel up to 5 miles.
Dandelion flowers open in the morning and close in the evening.
Every part of the dandelion is useful — root, flowers, and leaves! They can be used for food and drink, medicinal purposes, and dye for coloring.
Dandelions get their name from the French name "dent de lion" because the leaves look like lion's teeth.
Before the 1800's, people used to pull grass out to make room for beautiful and useful dandelions.
Dandelion Unit Study Experiments
Take your nature study a step further with these fun dandelion experiments!
Stem experiment. Talk about how the flowers absorb water with their roots and the water travels up the stems and into the flower. Peel the stems off several dandelions into strips. Place them in water and watch the stems curl up because the cells inside the stems absorb the water and expand. Try it again with salt water and see if you get different results.
Examine the fluffy top of a dandelion seed head with a microscope or magnifying glass. Or check out this page with a microscope view and interesting info about that fluff.
Examine the milky white substance from the dandelion stems, with a microscope if you have one. Check out this interesting info about what that substance is!
Make dandelion parachutes with paper tubes and steps of paper. Study how they use air resistance to help them travel. Here are more details on this experiment from Science Sparks.
Dandelion Unit Art Projects
Dandelion pigment. When pressed or rubbed, the yellow pigment from the flower goes onto the paper and looks just like a dandelion. Create some dandelion flowers on paper by pressing or rubbing the flower onto it, then draw the flower details, leaves, and stems on them and put them in your notebook. Heres a fun video to show how you can do this.
Dandelion puffs. Cut ear swabs in half and glue them into fanned or circular arrangements to make the fluffy tops of dandelions.
Draw dandelions. Use these video tutorials to draw some simple dandelion flowers and puffs.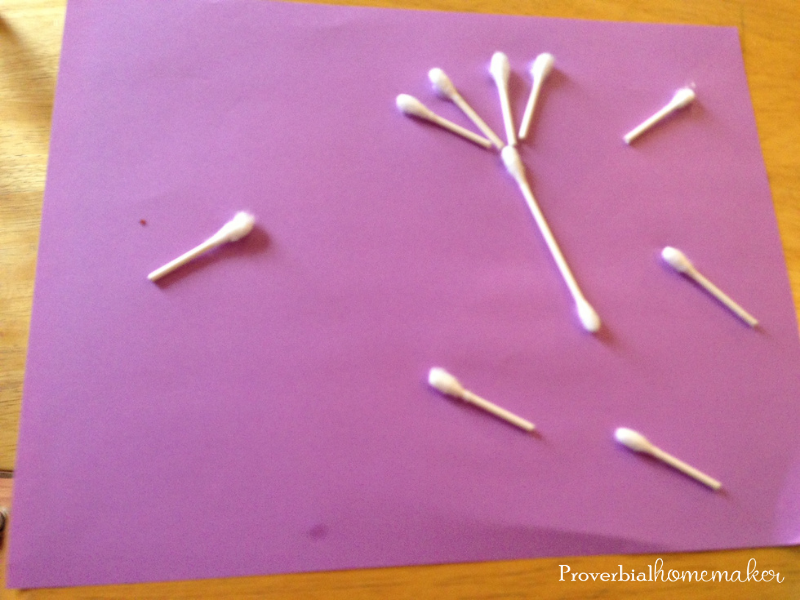 Dandelions in the Kitchen
Dandelion cookies. The kids thought this was SO cool. Washing the dandelions and remove the petals from the base (by squeezing the base and then pulling the petals free). Then use the recipe below.
1/2 cup vegetable oil
1/2 cup honey
2 eggs
1 teaspoon vanilla
1/4 tsp cinnamon
1 cup unbleached flour or wheat flour
1 cup oatmeal (quick or regular)
1/2 cup dandelion flowers
Blend wet ingredients. Then add dry ingredients and flowers and mix well. Drop in spoonfuls onto greased cookie sheet and bake for 15 minutes (or until done) at 375 degrees.
Dandelion tea. Wash dandelions thoroughly and remove the dandelion flower petals from the head. Use a looseleaf tea strainer or cheesecloth to steep the petals in hot water. Add sugar or honey to sweeten and enjoy!
Dandelion greens. Dandelion greens cost quite a pretty penny at our local health food store! Might be worth trying your own crop. Pick them when they are young and have not yet bloomed to cut down on the bitterness. Wash thoroughly and add to your dinner salad. It still might be a little bitter for kids, but it's fun trying it out anyway. 🙂 They are often added to health smoothies as well!
Dandelion Unit Books
Here are some fun books to read aloud or offer to your kids for independent reading.
Handbook of Nature Study by Anna Comstock
Read pages 531-535 about dandelions in the in the Handbook of Nature Study and use it as a guide for leading observations and discussions with your children. Page 503 also explains how the dandelion is a composite flower.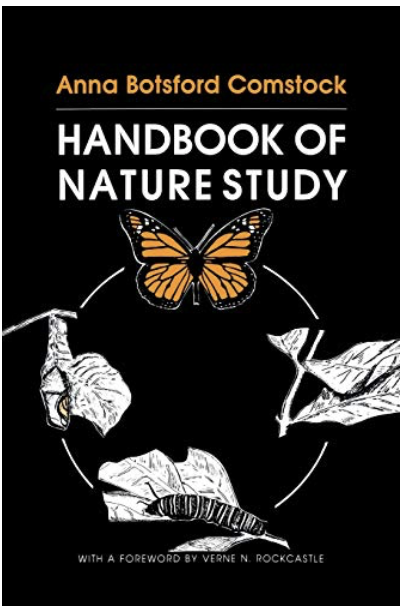 The Dandelion Seed by Joseph Anthony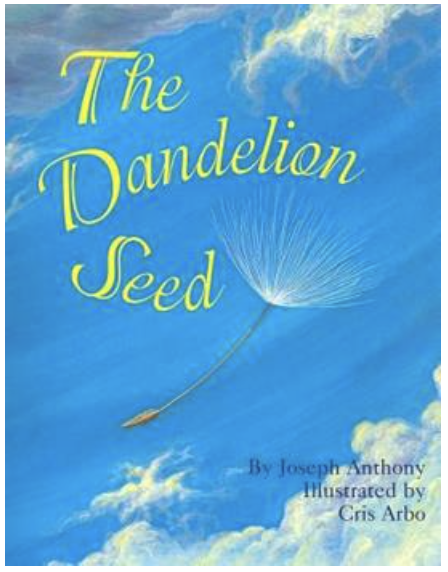 A Seed is Sleepy by Dianna Aston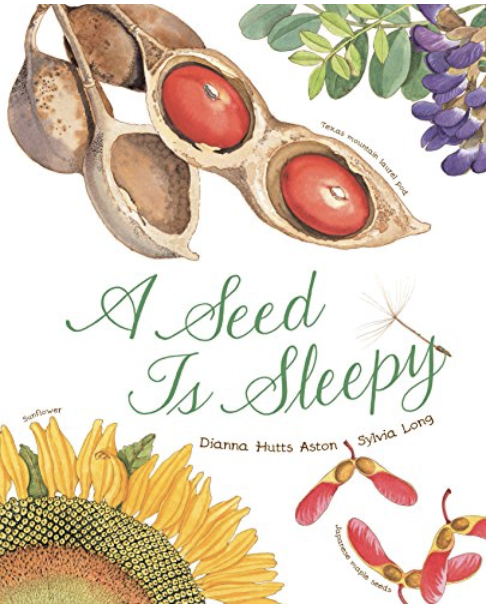 Little Dandelion Seeds the World by Julia Richardson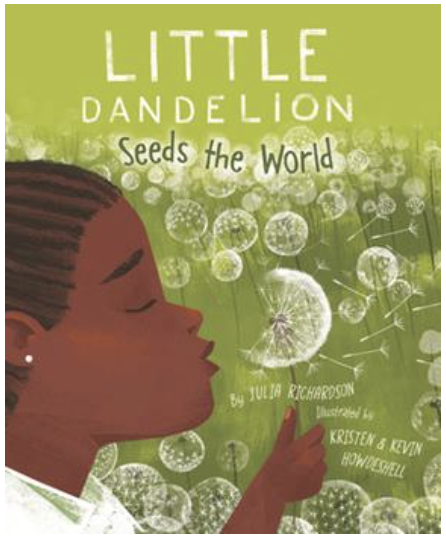 A field guide to edible plants like this Peterson field guide.
Dandelion Adventures by L. Patricia Kite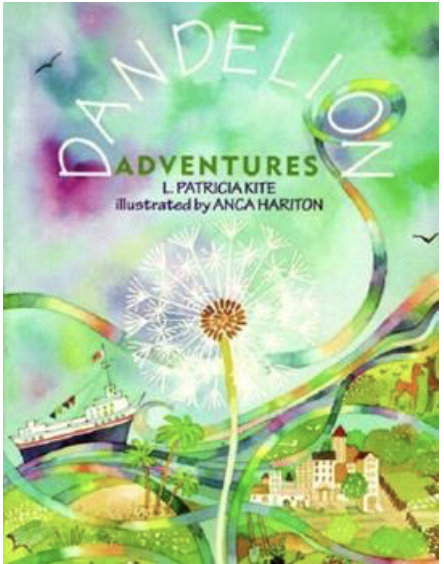 More Dandelion Unit Fun
You might also like…