Well it's here, folks. We're homeschooling high school! 😳
I'm fine. This is fine. 😆
Truthfully, though, I'm feeling pretty excited about heading into this new stage of our homeschooling journey and what's in store for my oldest kiddo!
I spent much of the summer researching different considerations for homeschooling high school, sketching out some possible 4-year plans, and working with my son to decide which subjects and resources he'll tackle this year.
Of course, our plans are made prayerfully and with the understanding that things could change as the Lord leads. But I'm happy to share what our plans are so far!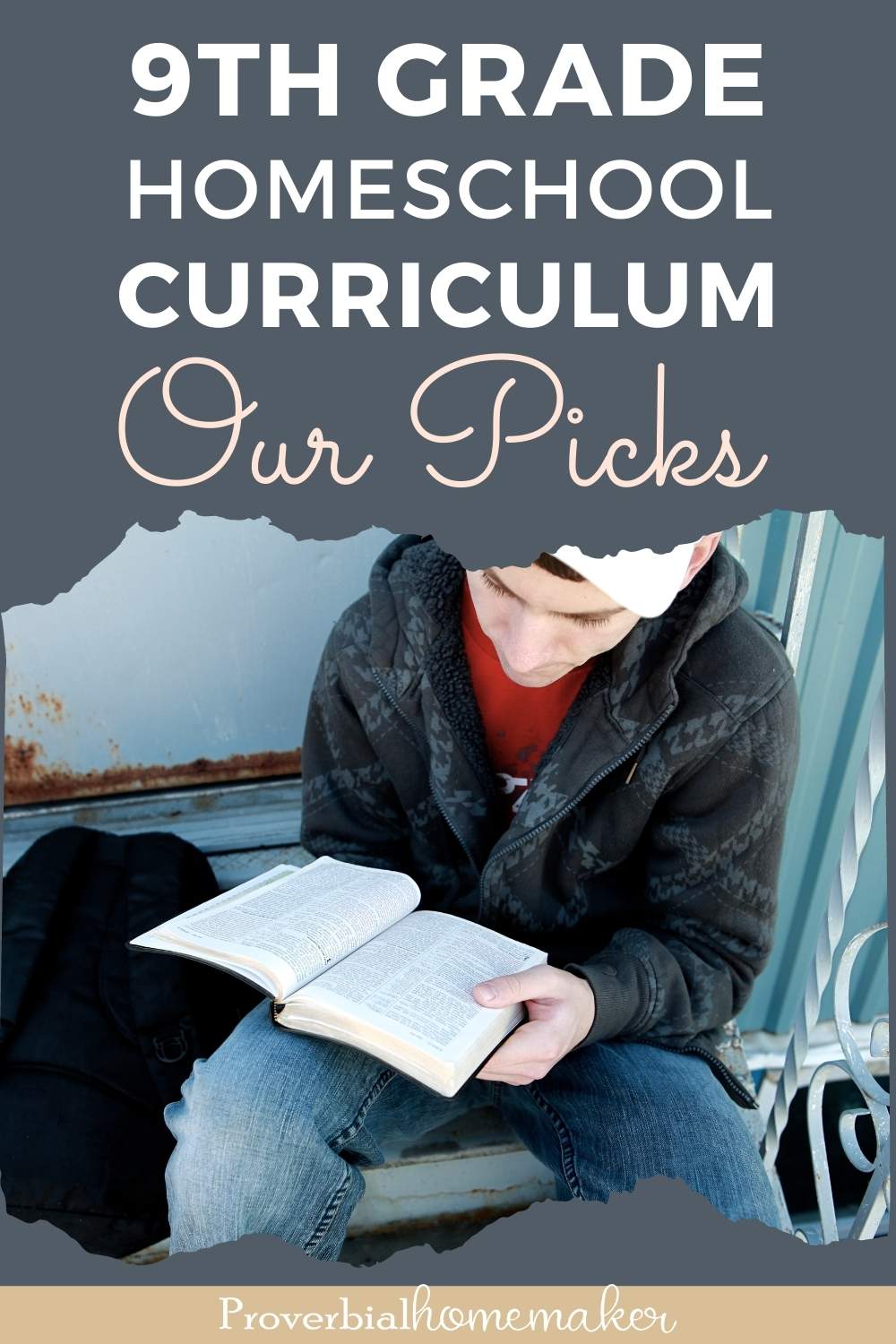 Disclosure: *This post may include affiliate links. As an affiliate, I earn from qualifying purchases. Read the disclosures and terms for more information.
Resources for Moms Homeschooling High School
I'm sure I'll write more about homeschool high school tips and resources, but I wanted to mention a few that really helped me in planning this coming year.
Know your state homeschool laws and requirements for graduation. (Our state doesn't specify any graduation requirements, so we get full freedom there.)
Plan for college (including how to save money on it) if your student might ever consider college in the future.
Usually 1 credit means about 1 hour of work most days of the week for 9 months. (Knowing this helps if you're putting together your own course and to make sure you're not overloading their days when you plan how many credits they'll do in a year.)
6-8 credits a year seems about average.
Cover the basics, but be sure to allow room for electives, delight-directed learning, and extracurricular activities.
Of course, there's a lot more to learn about it!
My favorite resource so far is Lee Binz from The HomeScholar. Her books, webinars, online resources, etc. have been a huge blessing. Specifically, I purchased a bundle of her online courses to walk me through preparing to homeschool high school, keep records, and more. Highly recommend!
I'd say the main benefit I'm seeing with it is planning ahead for ways to save money on college through CLEP & AP testing and through scholarships. She embraces flexibility while helping us prepare our students for a (possibly debt-free?) college experience. It's gold!
I've also enjoyed the resources through HSLDA, especially the different example 4-year plans they share with members. Your state homeschool organization (or if you don't have one, HSLDA), can also be helpful in researching the laws and requirements in your state and connecting with local homeschoolers who have already done this high school journey.
OK, I'll share more about all that another day. For now, here's our 9th grade homeschool curriculum picks!
---
Our Top 9th Grade Homeschool Curriculum Choices
Here are our plans for 9th grade homeschool curriculum and activities! In many cases I let him choose the subjects and/or materials to use so that he can "own" this process as much as possible.
I'll come back at the end of the year and note anything we added, dropped, or reviewed in-depth.
Student Planner
My 9th grader will use the Student Work & Habit Tracker again this year to manage his daily work, including homeschool tasks, Bible reading, personal habits, etc. Before we start the new school year I'll be creating a high school version of it with a few additional features. But it's been such a helpful tool for time management, we definitely don't want to go without it!
Bible & Character
Bible Road Trip – Our staple Bible curriculum that we've used for years. He'll continue in the Dialectic stage which is challenging but really good! We also use the notebooking journal that goes with it which includes memory work, research, and notebooking assignments.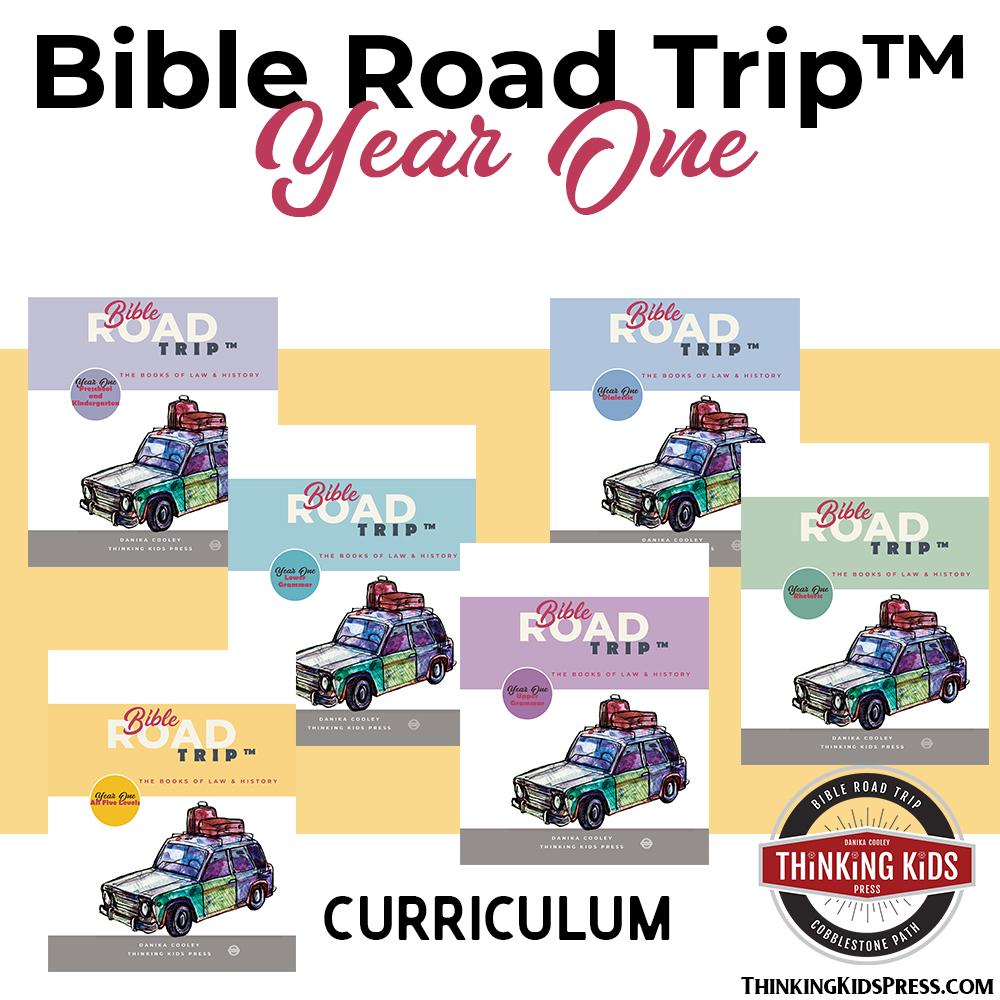 Devotions with Mom – When he gets to this task on his loop schedule we do a brief Bible study together on a relevant topic such as a character issue. The resource we use most often is Doorposts' For Instruction in Righteousness. I do this activity with all the kids and I cannot emphasize enough how fruitful it has been!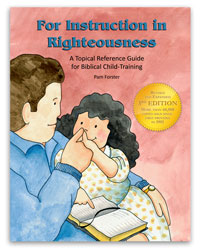 Portraits of Integrity – This book from Character Concepts will be added to his reading and discussion list. He loves Character Concepts so I know this will be a win. It goes through different character traits and stories of history, with questions at the end of each chapter we can discuss.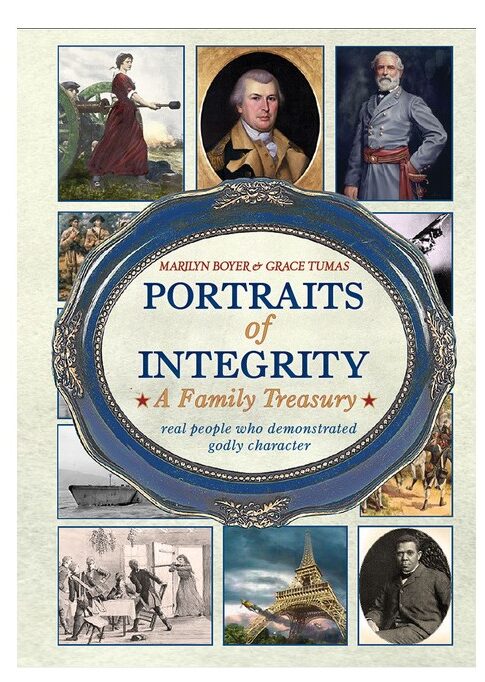 Worldview Academy – He'll be going to a 1-week Worldview Academy class/camp with his cousins this summer. I've heard excellent things about it and am excited for him!
Language Arts
For 9th grade homeschool curriculum for language arts, here's what we have planned:
Writing Mechanics Course from FundaFunda Academy: I decided we'll start high school with a semester-long Writing Mechanics course from Funda Funda Academy. We've already done one of their courses so I know he'll do well with the format. This one is like a crash course to get them all ready for higher level writing and will help us identify areas where he may need more work. I also like the tools they use and plan to follow along and continue using them (or something like them) to help him in his future writing efforts.
Other Writing & Grammar Work: During the second semester, he'll be writing for history and literature and applying what he learned from the Writing Mechanics course. We'll also be using the 7 Sisters Homeschool 9th grade poetry and a short story writing unit (each 5 weeks), and plan to spend some time using either Jensen's Grammar or Jensen's Punctuation.
Literature Reading & Studies: He'll be reading literature selections from our history curriculum, BiblioPlan, as well as some great Christian literature from Generations. Plus anything else he wants to read! We're also looking forward to doing come Cinema Studies from 7 Sisters Homeschool.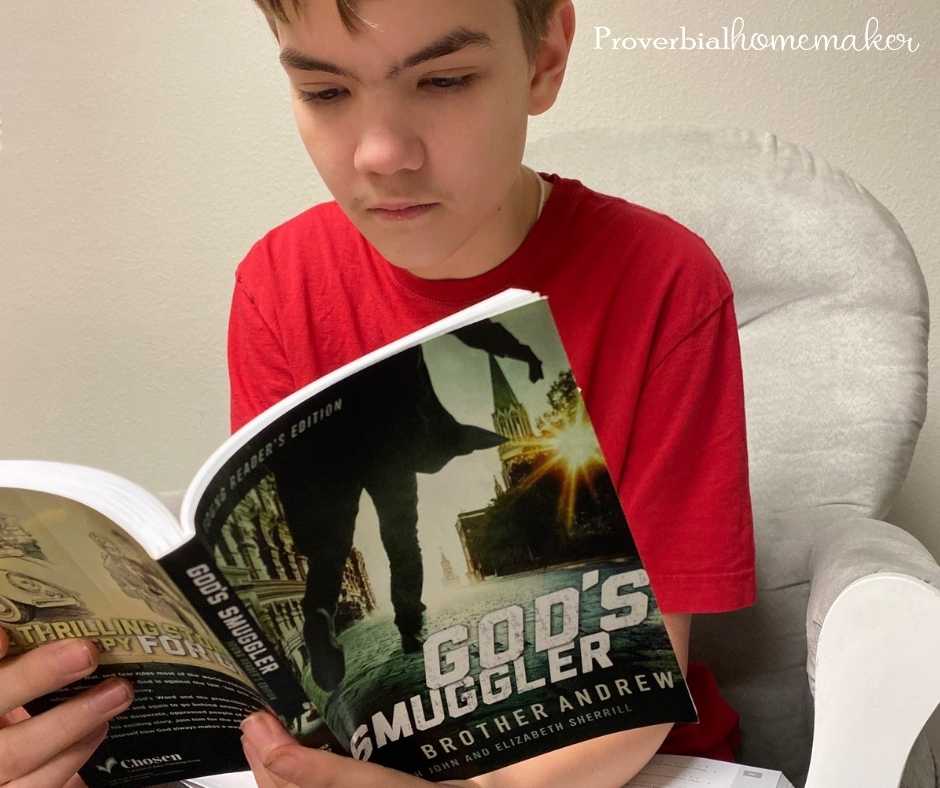 History & Geography
BiblioPlan (Year 4 – Modern History) – This is one of my favorite parts of our homeschooling weeks. This will be our third year using BiblioPlan. It's fantastic for multi-level group learning and covers history, church history, geography, and literature. View my full review here.
In addition to our read alouds and group work, the 9th grader will be doing additional reading, the advanced map work, answering questions from the workbook orally or in writing, doing some essays, and completing the Presidents notebook. (If you are interested in BiblioPlan and want a live discussion aspect, look into their weekly online classes! We decided not to take that on this year but it's a great option.)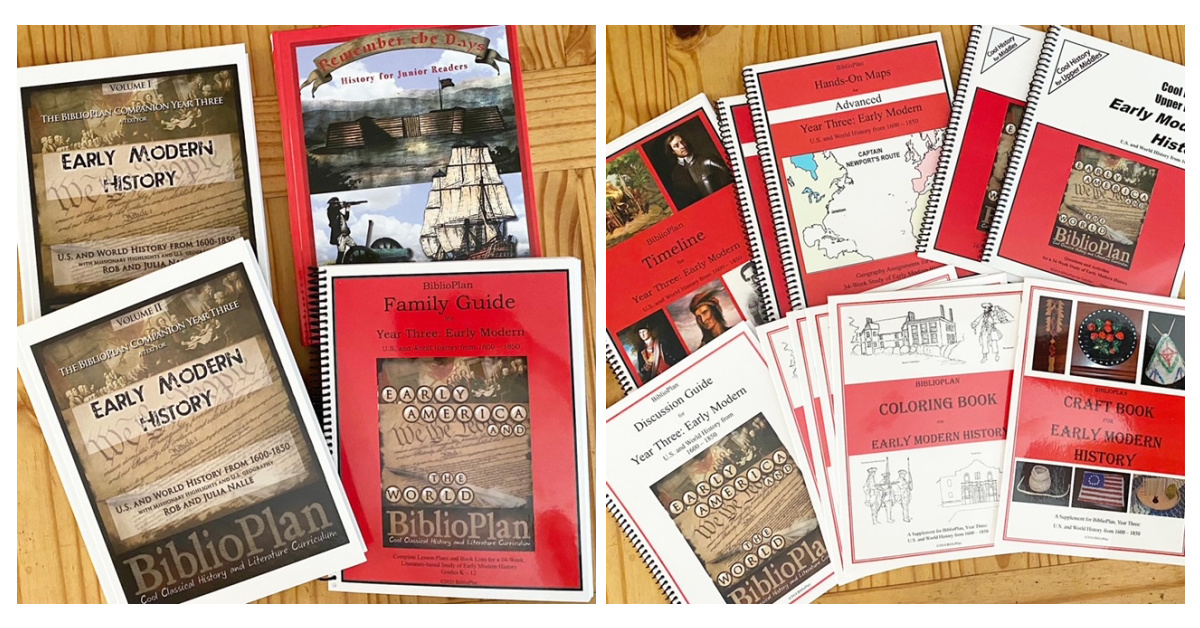 Math
Christian Light Education is my preferred math curriculum. It's straightforward and uses a spiral approach. In fact, I love it for all grades. Here's a video review I did of CLE Math. Now, CLE doesn't have all their upper level math updated to the newer light units format. My oldest has asked to go ahead and do their Algebra 1Algebra 1, then something else for Geometry the following year, and hopefully come back to CLE Algebra 2 in his Junior year.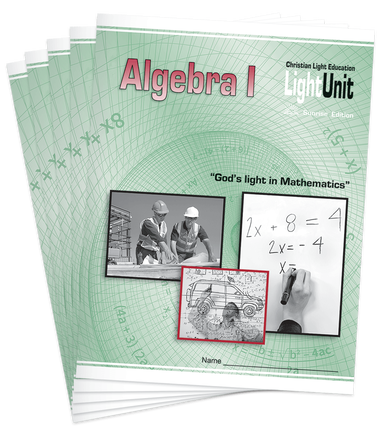 Science
This year my son decided to try the self-paced online version of Apologia's high school Biology curriculum. He took a test drive of their demo and saw how their online textbook had an audio track with it and the photos and videos embedded, as well as graded quizzes. Pretty slick! We'll get the student notebook that goes with it as well. Now I just need to decide what to do about dissections. 🤢
Fine Arts
Piano Lessons – He'll continue his weekly piano lessons for the third year with daily practice.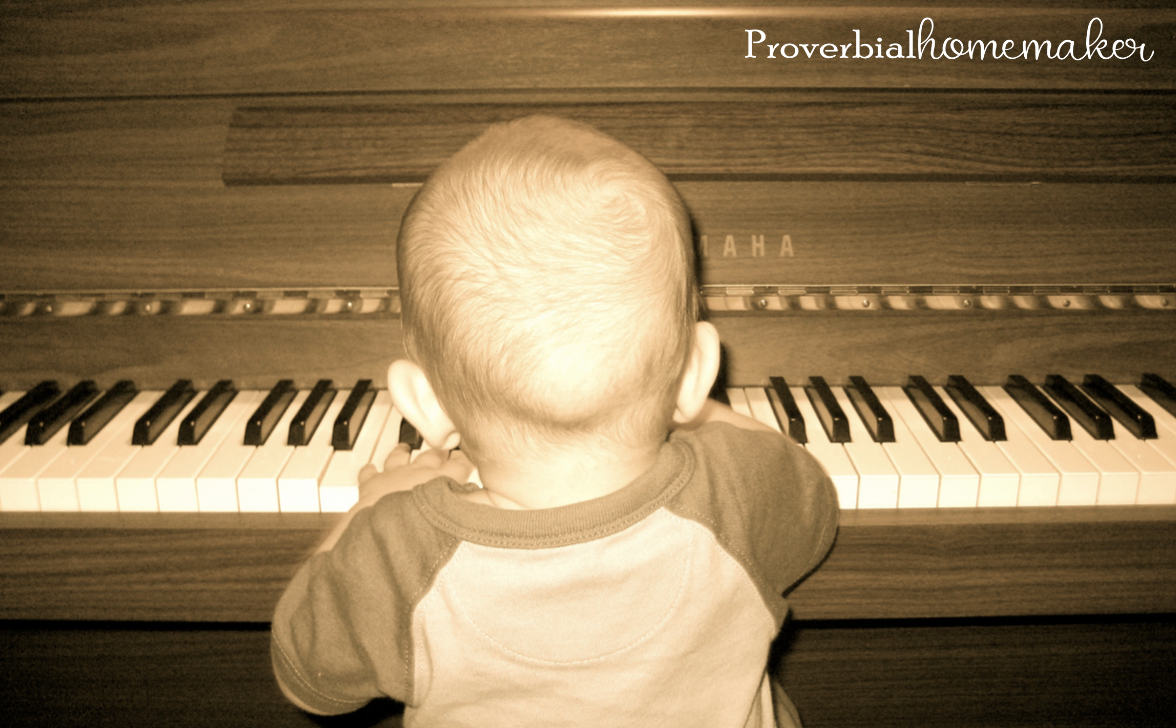 Drums – He plays drums in the church band on occasion and has expressed interest in growing his skills in that area. I haven't decided on a resource yet, but I'm thinking that something like Worship Artistry would be good since he's not really looking for beginner tutorials as much as demonstrations to follow with a library of worship songs. They have a trial so we'll do that and see where we land.
Homeschool Choir – For at least one of the terms available each year we try to participate in the local homeschool choir. It's a fantastic way to make new friends, stretch musical skills, and learn a little self-discipline. 😉 It is about 3-4 months long with a performance at the end.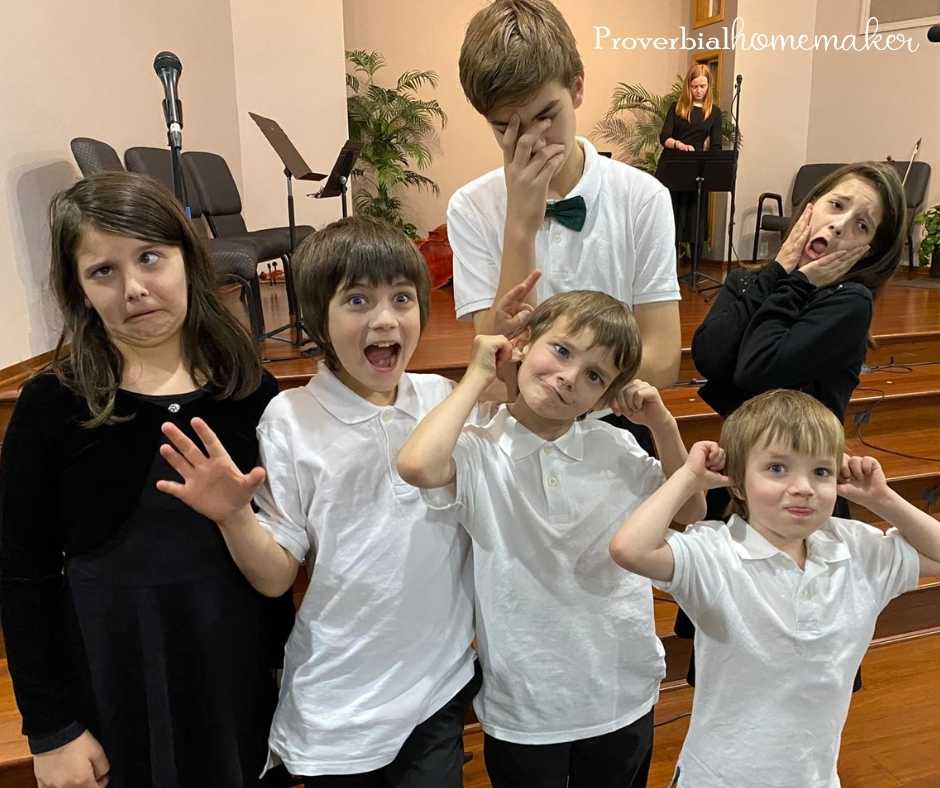 20th Century Music Appreciation for High School – He picked this course from Music in Our Homeschool as one of his optional half credit classes. He's excited about all the different music he'll learn about and likes the music listening sheets they use. I might have to listen in! I saw Ella Fitzgerald in there and she's one of my favorites. 🙂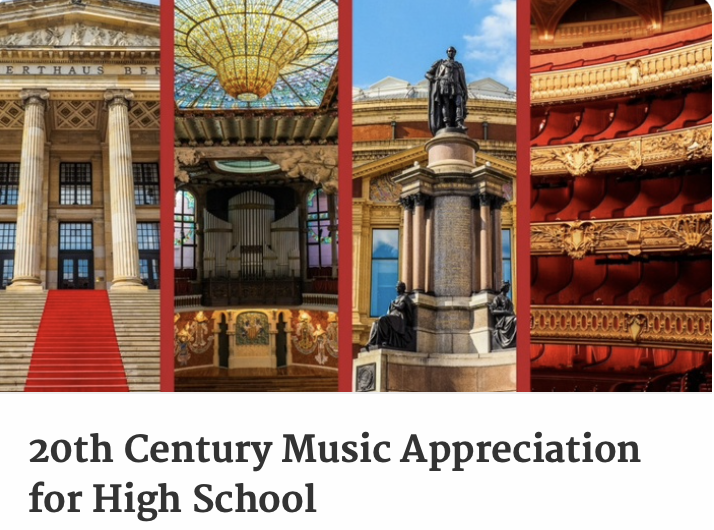 Spanish
This will be his first Spanish course and we're going with this online Spanish 1 class, from Funda Funda Academy. Choosing a class that works for us for Spanish but is effective for actually learning and using the language was challenging. Live course schedules are usually too hard on our family routines so I finally decided against one for this. But we wanted him to have a chance to have regular conversation times built in as well. (We ask for a lot, LOL!)
I like Funda Funda's course because it has video components, deadlines to meet, a live teacher grading assignments, and is taught by a native speaker. I also like that there are live conversation practice sessions that are scheduled weekly with various times to choose from and that only 10 need to be attended (although he'll likely do more). This gives us scheduling flexibility but a live conversational component that just DVDs and textbooks alone can't provide.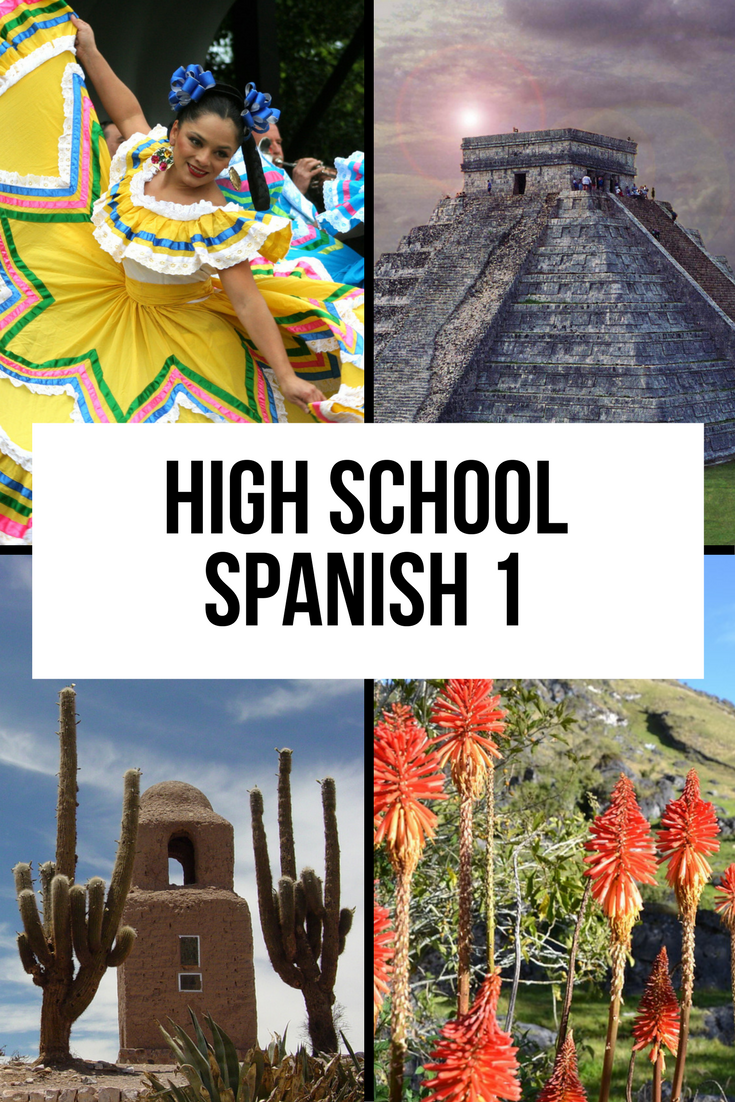 Health & Physical Education
When I asked my son what he'd like to learn this year, he asked for swimming lessons, a first aid / CPR course, and expressed interest in general health topics. We found local swim lessons and a first aid / CPR class. He'll also be doing homeschool baseball league again in the spring and perhaps basketball for the first time in the fall.
I also am getting him Exploring Creation with Health and Nutrition, 2nd edition from Apologia, which will be released in the next month or so. We'll likely take it as a semester course to round out a PE/Health credit. (It can be done as either a half or a full credit).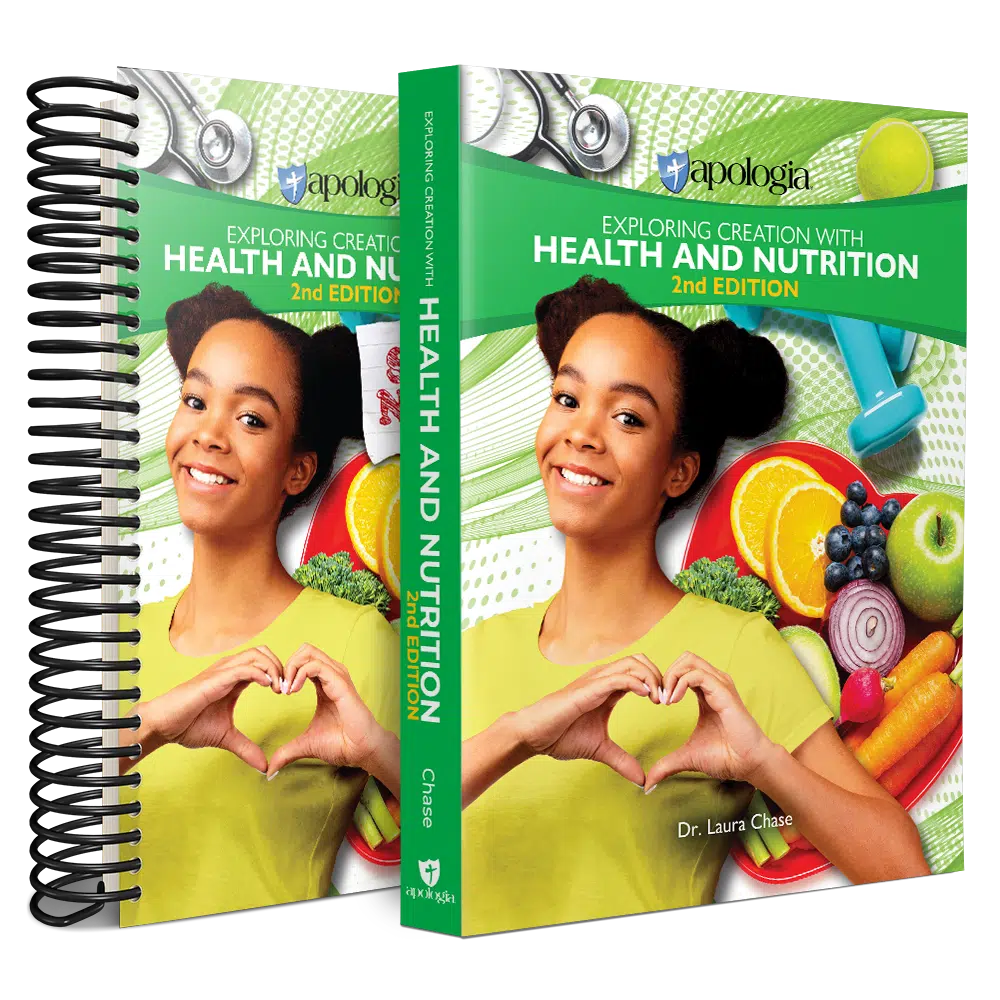 Coding
Being a techy type, my son asked to do Funda Funda's Teen Scratch Programming course and is now going to do the Teen Python Programming course over the summer. He's excited! And both together will count as an early credit on his high school transcript. 🙌 Again, I like Funda Funda courses because they are asynchronous, with deadlines and a teacher to help with and evaluate work, but no pesky live classes to schedule in.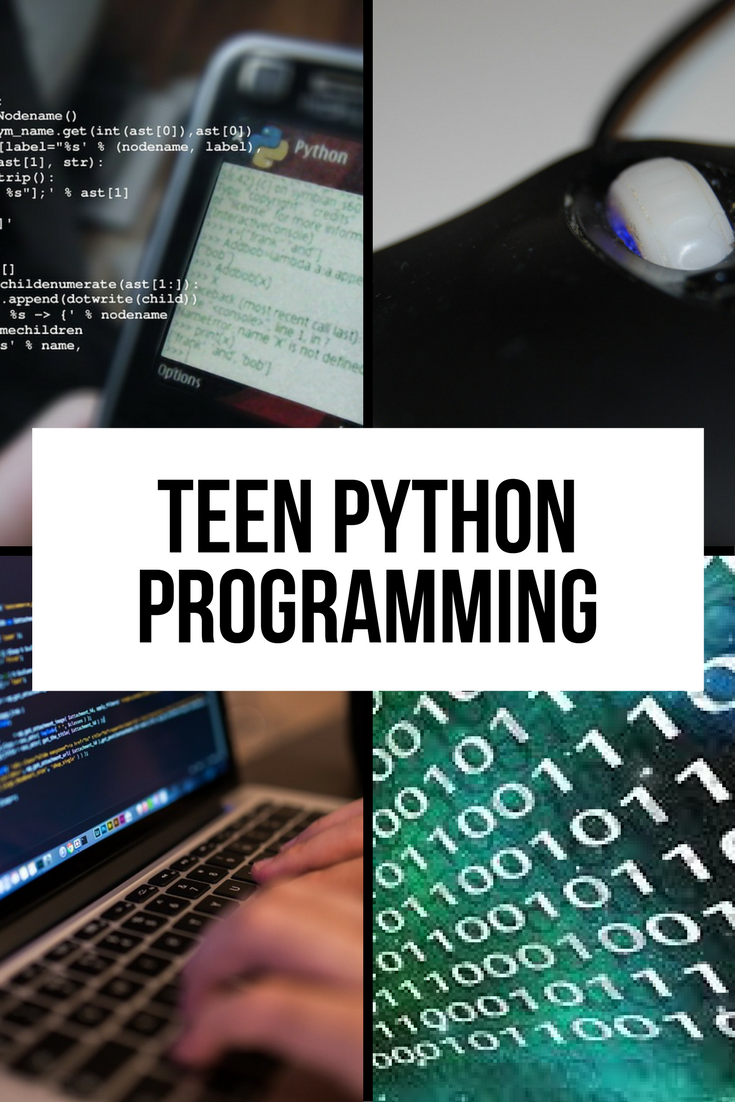 It's going to be a great year with all these fantastic 9th grade homeschool curriculum picks! It will be interesting to see how it goes. 🙂
Happy homeschooling!
~ Tauna
Looking for more curriculum suggestions?