Fifth grade begins a transition In our homeschool to more independent learning, letting them explore their interests, and digging into writing a little more. The year for my upcoming 5th grader is going to be great! Come see what we have planned for our 5th grade homeschool curriculum picks.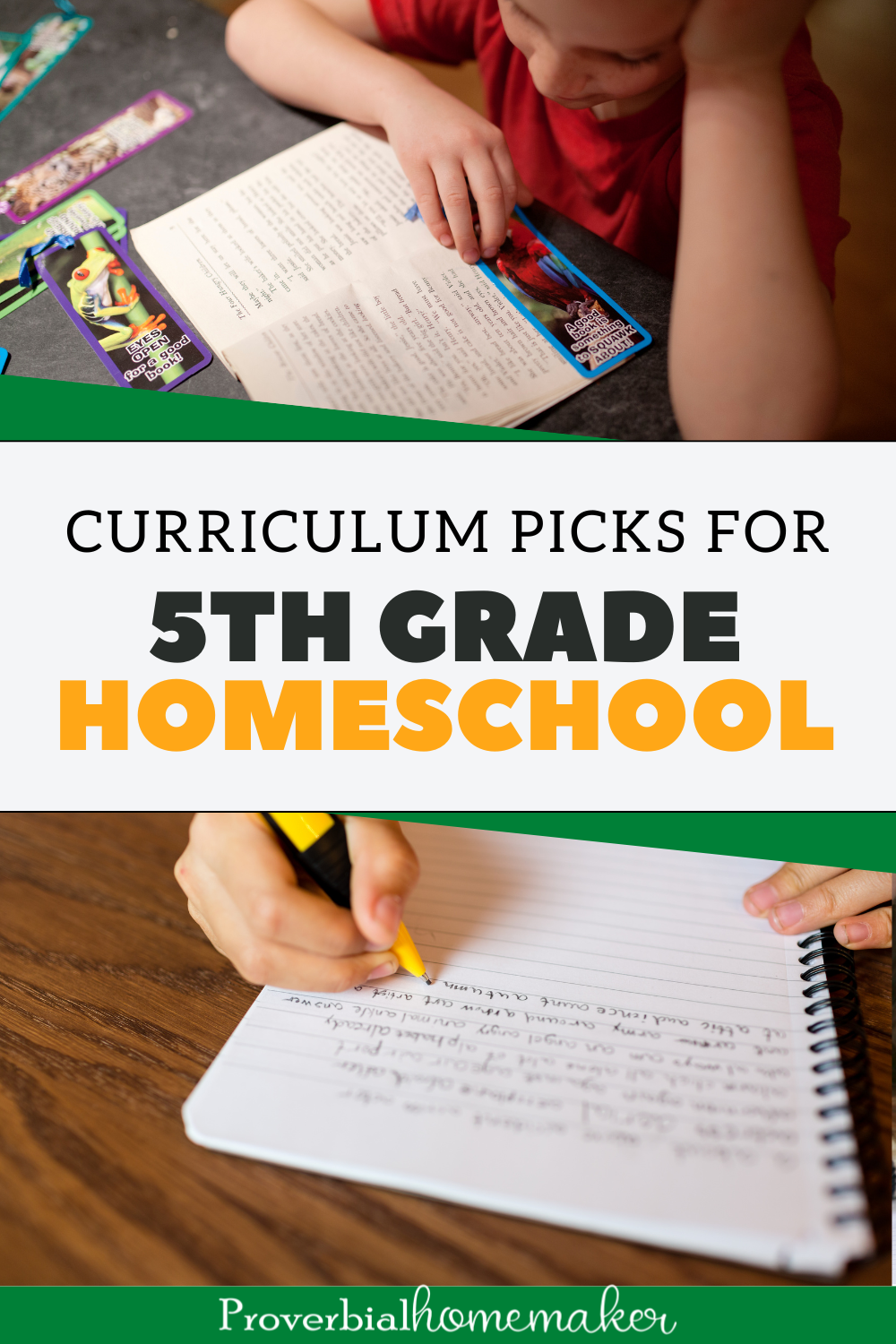 Disclosure: *This post may include affiliate links. As an affiliate, I earn from qualifying purchases. Read the disclosures and terms for more information.
5th GRADE HOMESCHOOL CURRICULUM
CHOICES
Each day our family does group work together that covers a set of subjects and materials: Bible, history, science (for the elementary kids), and more. Check out our group work curriculum picks here.
My 5th grader will be doing the following 5th grade homeschool curriculum picks in addition to group work.
Planning / Tracking
While my older kids use the whole Student Work and Habit Tracker, my 5th grader will continue to use the weekly loop scheduling sheet from the planner. I laminate it and post it on the wall for easy tracking. They simply mark what they've done each day to help us all stay on track! You can also download free simplified loop schedule templates here.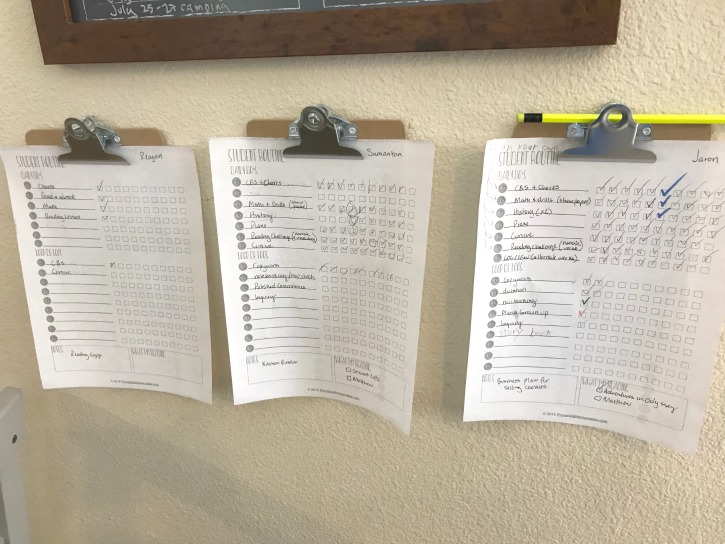 Math
Christian Light Education is my preferred math curriculum. It's straightforward and uses a spiral approach. In fact, I love it for all grades. Here's a video review I did of CLE Math. She'll be continuing to level 5!
This past year I noticed she was having particular trouble with her multiplication facts, which was causing her frustration and errors in her math assignments. As my younger kiddo is using Math U See's AIM program for learning addition and subtraction facts, we decided to get the AIM program for multiplication as well and work on that with her this year. I'll let you know how it goes!
Language Arts
For language arts we do more of a Charlotte Mason approach, especially in the earlier grades. We'll continue in 5th grade doing copywork as well as written and oral narration on the books she reads. (She has a "read and narrate" task on her checklist each day.)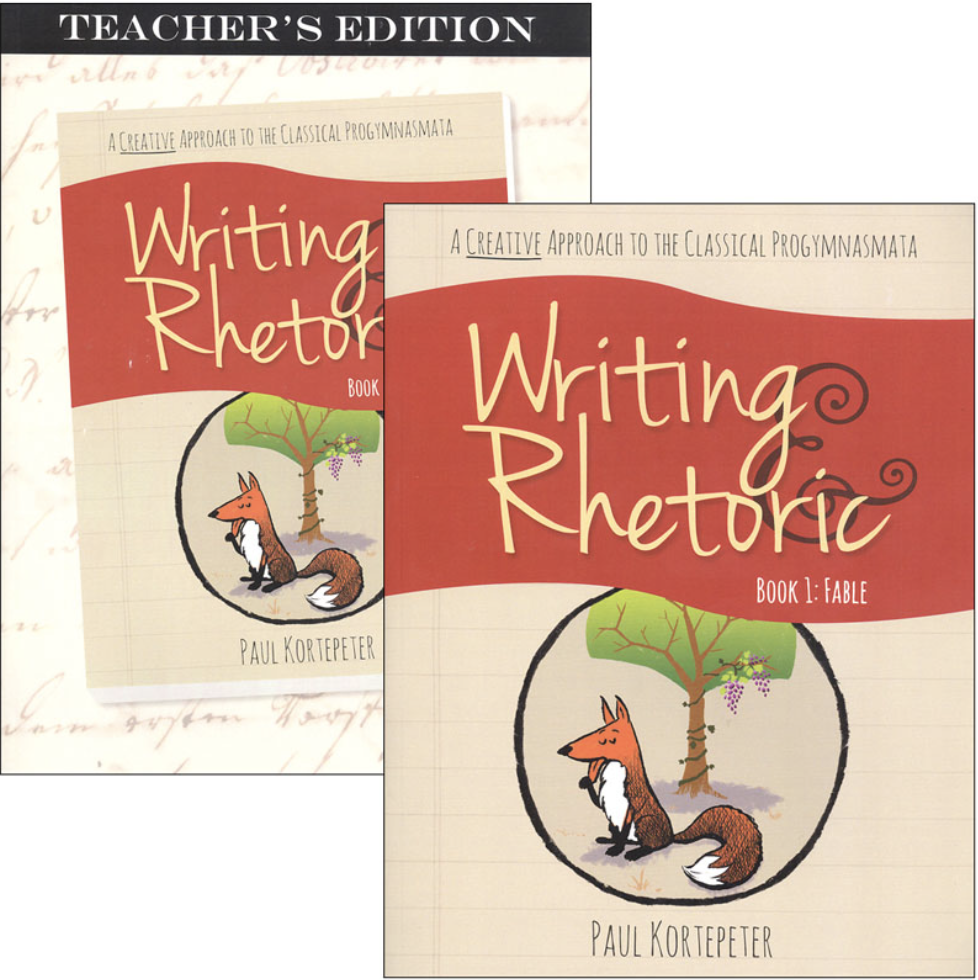 This year, my 5th grader will be teaming up with her older sister (at their request) and doing Writing & Rhetoric together. They actually started already and are really enjoying it.
Each level is about 1 semester long so we felt fine starting at the beginning (which is typically for 3rd – 5th grade) because she's zooming through it. They cover different forms of writing, re-writing/embellishing, copywork and dictation, oral narration/public speaking, literary discussions, and more. I think it's a win!
She also started using All About Spelling this past year with one of her brothers. I gave her the choice of continuing with Logic of English online (which is also very good) or doing All About Spelling instead, and she chose the latter. It seems to be working well for her spelling progress!
What I learned from homeschooling my daughter last year is that she needs longer exposure to ideas with more repetition. Normally I don't start grammar until later (7th – 8th grade). But I decided to start a little earlier with her with a gentle approach using Simply Grammar by Karen Andreola. We can just do a short lesson a day along with spelling.
Science – Land Animals
My daughter LOVES creatures of all kinds. Last year we pulled various resources together for an epic bird unit and she loved it. This year, she decided to learn more about land animals. She will be reading through the Land Animals of the 6th Day set, using their junior notebooking journal with it. We'll also watch videos from YouTube playlist like this after each chapter.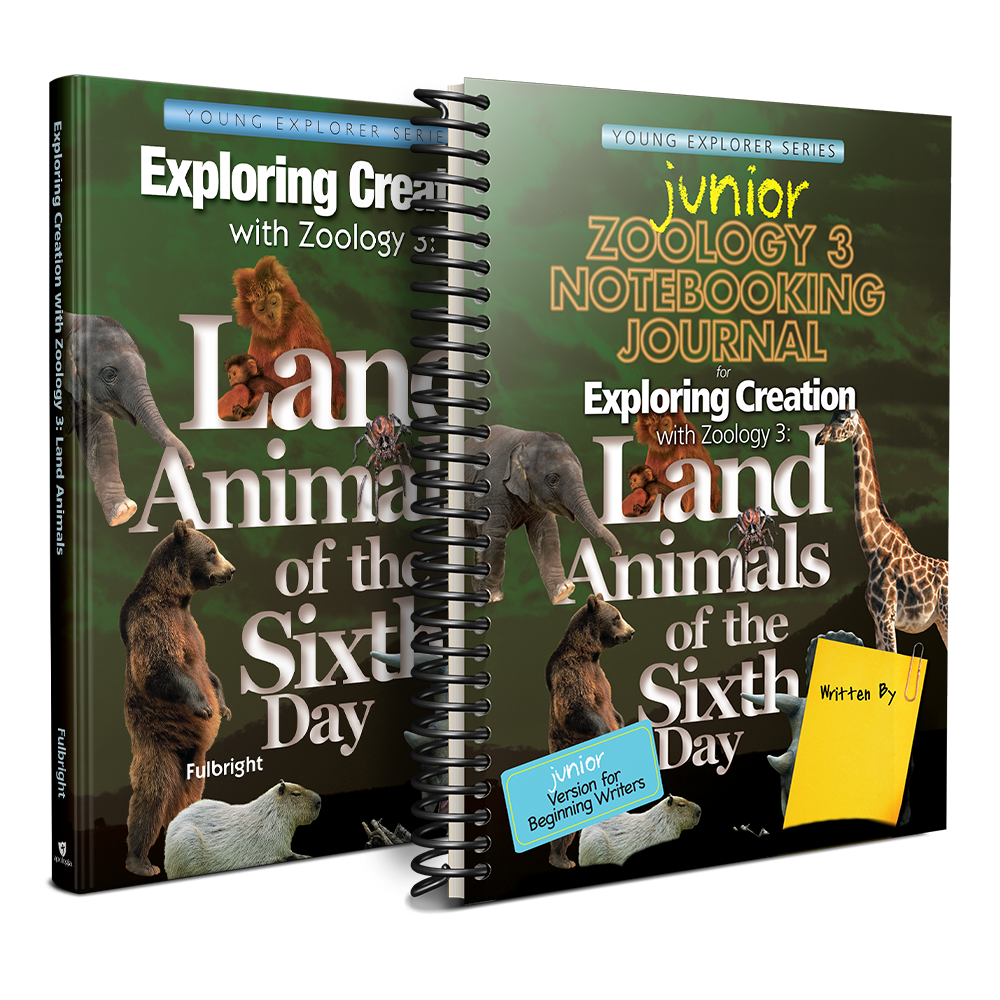 Bible / Theology
In addition to Bible Road Trip and Sound Words for Kids, which we do as group work, she'll be doing the following:
Devotions with Mom – When she gets to this task on her loop schedule we do a brief Bible study together on a relevant topic such as a character issue.
Bible Drawing Journal (OT) – She is still working through this and does a page whenever she doesn't have a notebooking assignment with Bible Road Trip. The Bible Drawing Journal goes through a survey of the Old Testament and she reads a chapter a day. Then she draws about what she read and writes a little, including a prayer. There is a NT version available, too.
Animal-related Bible Study – This is from Schoolhouse Teachers and is called A Different Kind of Bible Study. It's based on Proverbs 30 with a focus on animals.
Life Skills
Kids Cook Real Food – We meant to do this last year and never did. (I forgot to put it on the loop schedule!) She'll be going through this program again, this time with the Advanced level. (I have a few younger kids who are now ready to take the beginner level, too.) After she finishes that I'll give her the option to do some of their SkillLab modules. She's interested in the InstantPot/Slow Cooker for kids module and the Healthy Breakfasts module.


History & Geography
We do our history and literature together as group work using BiblioPlan. 5th grade year will include more independent reading for her with that, using great living books and historical fiction.
We're studying modern American and world history this coming year with BiblioPlan, and although it does include geography through map work, I decided to do more of a focus on U.S. geography with the Master Books curriculum, Elementary U.S. Geography. I think she'll enjoy the colorful books and the workbook with games and recipes in it. We'll also use the Seterra app, this crazy Animaniacs song for memory work, and some fun games like Scrambled States of America.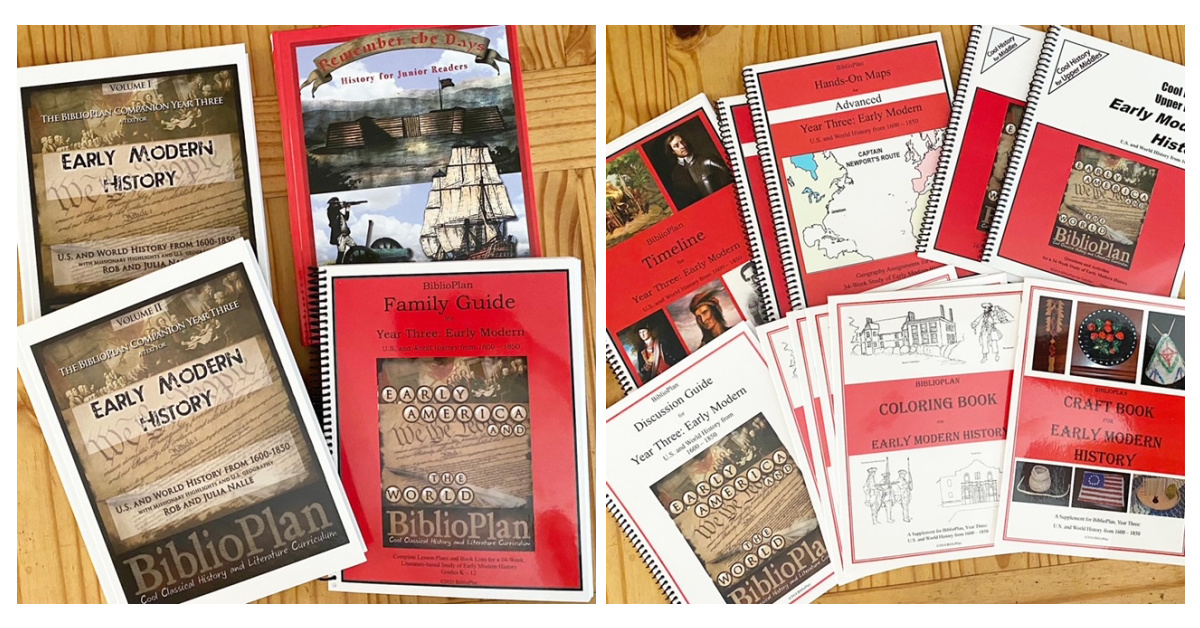 Looking for more curriculum suggestions?
All in all we're both excited for a fun year of learning with these 5th grade homeschool curriculum picks! It's always good to give them choices on the subjects and materials used as well. Makes for smoother days and more effective learning.
Here are more ideas for you!
I hope you find some fun ideas here to explore for 5th grade homeschool curriculum. Let me know if you have any questions. I'm happy to share!
~ Tauna