For several years we have used Logic of English Essentials in our homeschool. I always loved the way it taught a logical, rules-based approach to spelling. Although it's particularly well suited to help dyslexics or other children with reading challenges, all our children have benefited from it.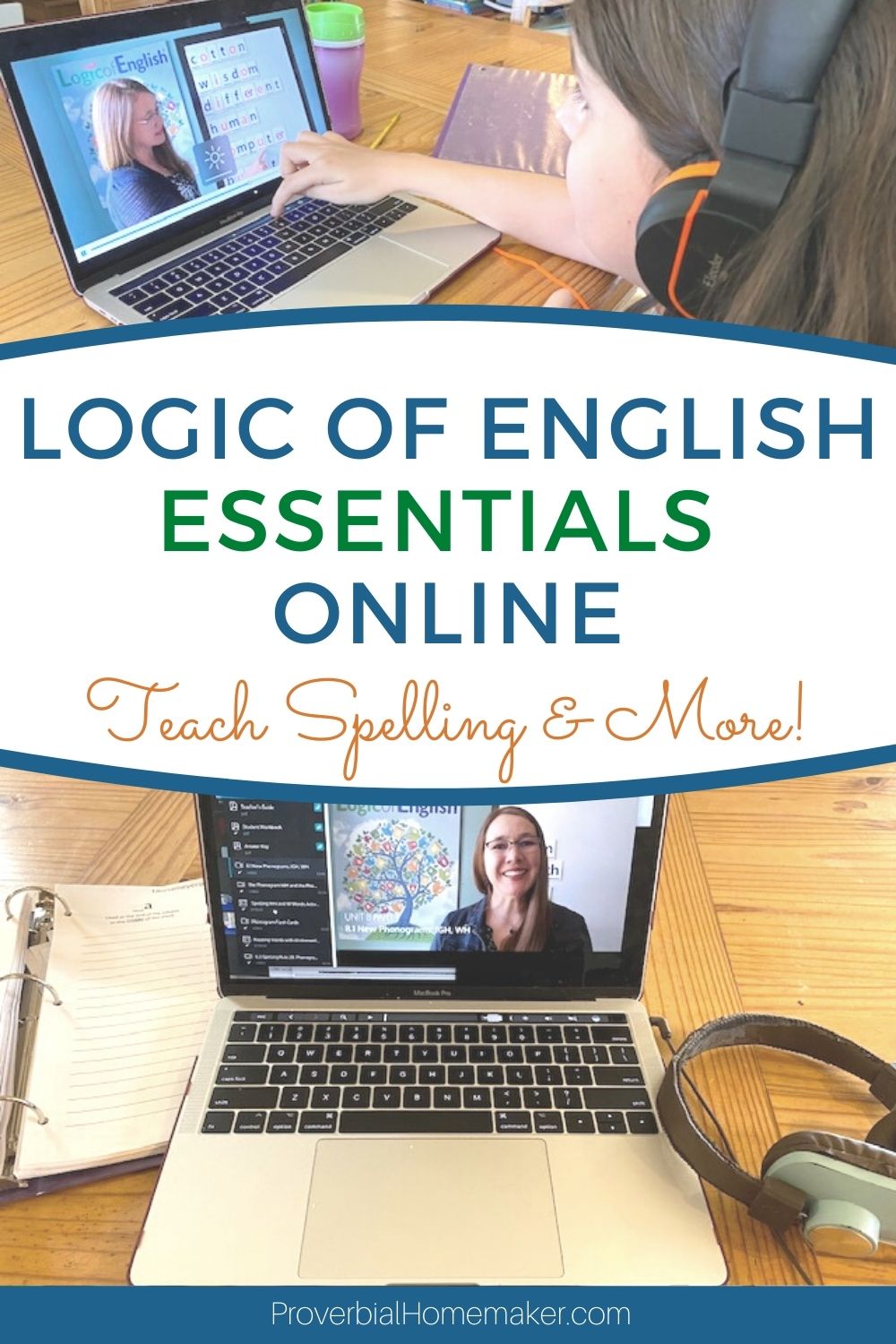 Disclosure: *This post may include affiliate links. As an affiliate, I earn from qualifying purchases. Read the disclosures and terms for more information.
I asked for access to the full Logic of English Essentials Online lessons in exchange for this review. All opinions are my own, and we are long-time LOE users.
Logic of English Essentials is for ages 8 and up but we tend to wait until our kids are about 10 to work on any formal spelling outside of copywork and dictation. If they had reading challenges, I may have started on it earlier and gone slower.
What is Logic of English Essentials?
Logic of English Essentials is designed as a multi-level curriculum that gives a boost to struggling learners AND advanced learners because you teach great techniques at their level. It focuses on providing clear rules and logic underlying the English language (to take the mystery out of it and help with mastery) and develop their critical thinking skills.
Here's what I love about Logic of English:
There are three levels in one curriculum, which means we can start each kid where they are and build on skills year after year.
The rules and fingerspelling method are very effective at improving my children's spelling abilities.
While it's teaching spelling, it builds their vocabulary and grammar skills.
The method is solid, teaching kids to spell and read in a logical manner that is linguistically accurate and sets them up for later success.
We use it to help older kids master spelling, but it's also great for struggling readers, struggling spellers, and ESL students who are ready to learn

English

spelling and reading.
It can be used as a follow up to their Foundations course (which we didn't use, so it's not a requirement)
There's one thing I didn't like, however, about the Logic of English Essentials textbooks we were using. They can feel cumbersome and overwhelming to me as the parent. I was able to do it with some focus and effort, and it definitely helped my students grow in their spelling, but it was quite a learning curve and then hard to keep up with while teaching multiple children. Too often, it got dropped from the day.
Well, that little problem of mine is now FIXED with the Logic of English Online! LOE put all their great content into a video-based and interactive format that has been working so well for us this past year.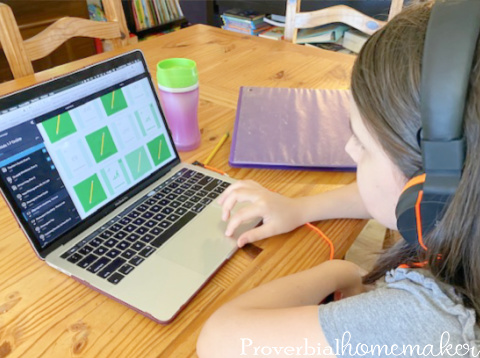 Logic of English Essentials – ONLINE!
Logic of English Online has several courses available, including the Essentials courses we use, their Foundations courses for younger kids, teacher training courses, and more.
Our big win with Logic of English Essentials Online was having the author, Denise Eide, teach through each lesson. LOE Essentials Online is available into four sections, for purchase separately.
Though Logic of English has three levels of differentiation in the PDFs that come with the course, the course includes video content for Levels A and B only (Logic of English hopes to add Essentials Level C video support during a later phase of the project).
Here are some key things you need to know about LOE Essentials Online:
Each lesson includes videos by the curriculum author that introduce phonograms, practice spelling analysis, teach spelling rules, etc.
Interactive games, flashcards, and other activities are provided to practice the concepts taught for spelling, grammar, and vocabulary.
Each lesson includes a print-friendly version of the relevant teacher manual, student workbook, and spelling journal pages. If you already have the print products from before, you may not need these. Some people prefer to buy them pre-printed anyway.
The pages of their "Essentials Readers" are at the end of the lessons to provide reading practice. We haven't used these much but I think they'd be especially helpful practice for struggling readers. We use the program more for strengthening spelling skills.
Although this program could be done completely independently by your student,

Logic

of

English

recommends parents take an active role in their child's learning when using Essentials Online. I have found it very helpful to be familiar with fingerspelling, spelling analysis, and phonograms myself so I can aid instruction, help my child troubleshoot if needed, and provide help during their other lessons such as for writing. It may be helpful to take their free training course called How to Teach Reading and Spelling for Parents.
As of right now (7/21/21) the LOE Essentials Online courses are marked as "in progress" with content being added all the time. We are currently using the first and second courses in the series, using the A and B levels, and have not found anything missing.
Want to Try LOE Essentials Online for Free?
There are two ways you can do that!
Essentials Lite – Right now ALL units of Logic of English Essentials Online are available as a "Lite" version for FREE. These include the basic instructional videos to give you an idea of how it all fits. If you want all the videos as well as the games and activities, downloadable materials, and more, you'll need to purchase the full program.
Essentials Sampler – Get the full program experience with this sampler for free.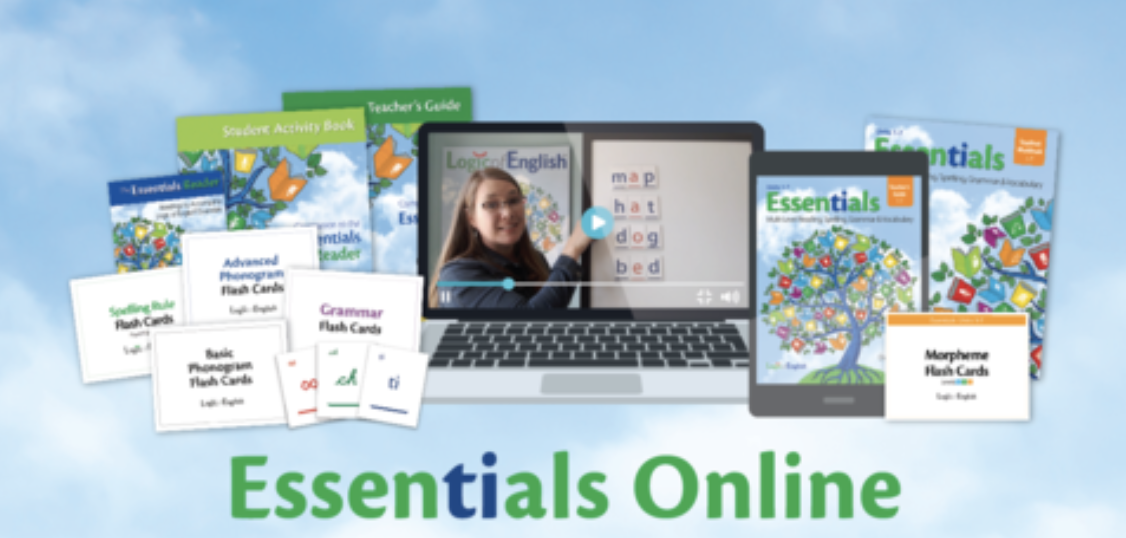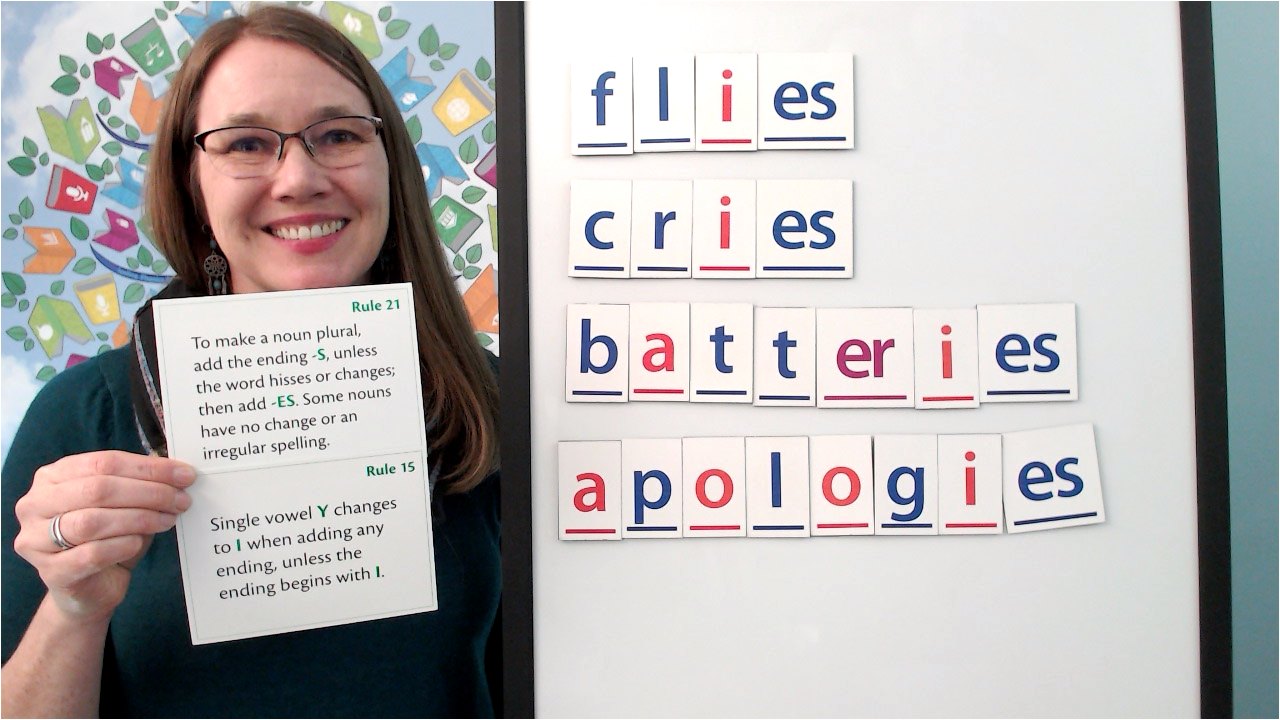 Wondering if the Print Version is Better for You?
If you're not sure you want the online version, the print version may be a better fit. You can download this handy comparison chart that helps you see which features are available in each product version.
If you DO get the print version, just make sure you get the latest edition. They did a major re-write some years ago and we've used each edition in our home. Definitely recommend using the most recent one!
What About Teaching Younger Kids to Read?
Logic of English Essentials is particularly well-suited to teaching older students who are struggling readers OR (as in our case) strengthening the spelling and grammar skills of older kids.
However, Logic of English Online also has other courses you may want to consider:
Foundations Online
Rhythm of Handwriting Online
Spelling instruction mini-courses for homeschool parents
And more!
What I Would Change About LOE Essentials Online
You know I always share the pros and cons of every resource I write about. Of course, those will be different depending on the family and your student's needs, but here is what I would change if I had a magic wand.
Assigning Lessons – Each Essentials Online course purchase includes all the levels in that one module, which is nice. However, for my daughter doing only level A, it would have been handy to specify that and only have those items show up to eliminate confusion. Here's how I got around it: When you click on each item in a lesson it will show a checkmark next to it. Before she starts her lesson I just click on each item I want her to do and she follows the checkmarks, ignoring the ones that aren't checked.
1-Year Access – You get one year of access to the course after you purchase it. For obvious reasons I'd prefer lifetime access, but I get why they do that. Also, it does give us a deadline to work against so we don't dawdle too much. As a more relaxed homeschooler, I will always have mixed feelings about limited time access. 🙂
Occasional Bugs – As I mentioned, this online option is a work in progress by Logic of English. Sometimes my girls will come across an interactive lesson (such as typing in dictated words) and find it's marking them wrong when they did it right. When that happens I just come over and watch them do it to make sure it's correct and tell them to move on.
Bottom Line on Logic of English Essentials Online
Overall, I would recommend this resource! It's helpful for us and it may just be the best fit for you as well.
To strengthen spelling skills of older kids (10 and up in our house)
Help older kids who are struggling readers and spellers
For students working with dyslexia
Extra support for those who have used the print version of Essentials but struggled to implement it or keep up
Students who have finished up the LOE Foundations course
You Might Also Like…
How We Teach Spelling in Our Homeschool (Ideas for multiple ages, styles, and needs)