Many of you already know that the Jesse Tree is one of my favorite Christmas traditions. It is beautiful, simple, and all about Christ.

The Jesse Tree is an advent activity that tells a scriptural and visual story. It's the story of God's faithfulness, His plan of redemption, and salvation for all who believe on Jesus.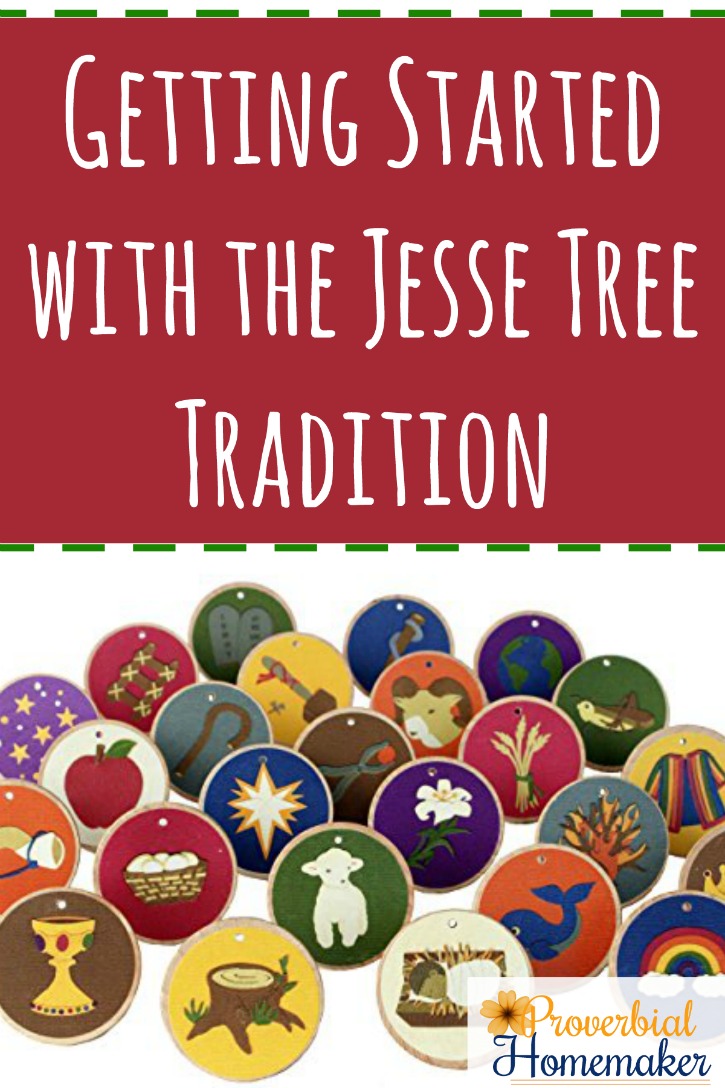 Disclosure: *This post may include affiliate links. As an affiliate, I earn from qualifying purchases. Read the disclosures and terms for more information.

I am talking to you all about the Jesse Tree so far before Christmas because I want you to have a chance to really dig into the meaning behind it and decide on how you want to try it in your home this year. It will bless your family. It can be as simple or as involved as you wish.

Start the Jesse Tree tradition with your family!

Read about the meaning of the Jesse Tree.
Get tips and ideas for doing your own Jesse Tree.
Make it Easy by Buying a Kit!
If you're short on time or resources, buy a
Jesse Tree kit
like this one from InspiredTraditions! It's the one we have and we love it. So gorgeously done and it comes with a reading plan you can use!