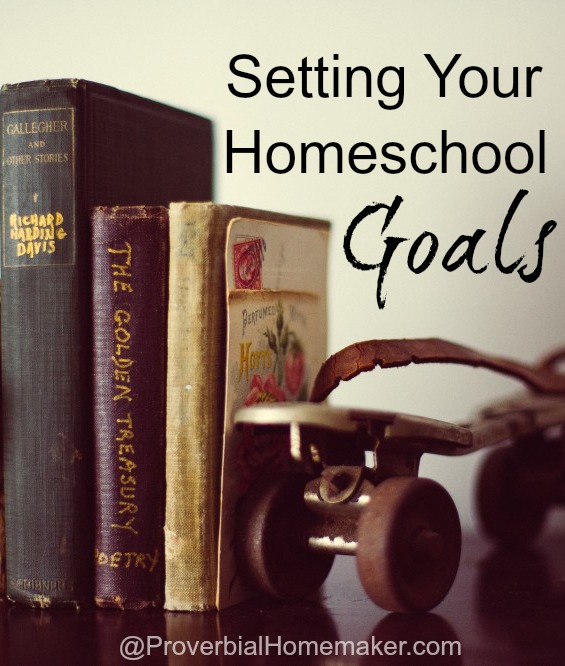 Setting Homeschool Goals and Objectives
After
casting the vision for your homeschool and writing a mission statement
, setting homeschool goals is something you'll want to spend some time on each year. This is such a helpful step to focus your homeschooling efforts! You'll be putting your mission statement to work and setting some goals you can actually accomplish.
To get started, set your mission statement in front of you and start to think over the coming year. What specific, measurable tasks can you decide on that will help you move forward in this mission? Also consider the following areas/factors:
Areas you want to grow in as a homeschooling parent (personal knowledge, organization, skills, character, etc.)
Character issues you'd like to focus on with each child
Opportunities for increased independence
Life skills and experiences to focus on
Ways to keep homeschooling fun and engaging
Family culture and priorities
Your child's academic needs and strengths
Anticipated events/issues to work with (illness, new baby, holidays, etc.)
Handling hard days and setbacks
Here is an example of some goals I set in the past.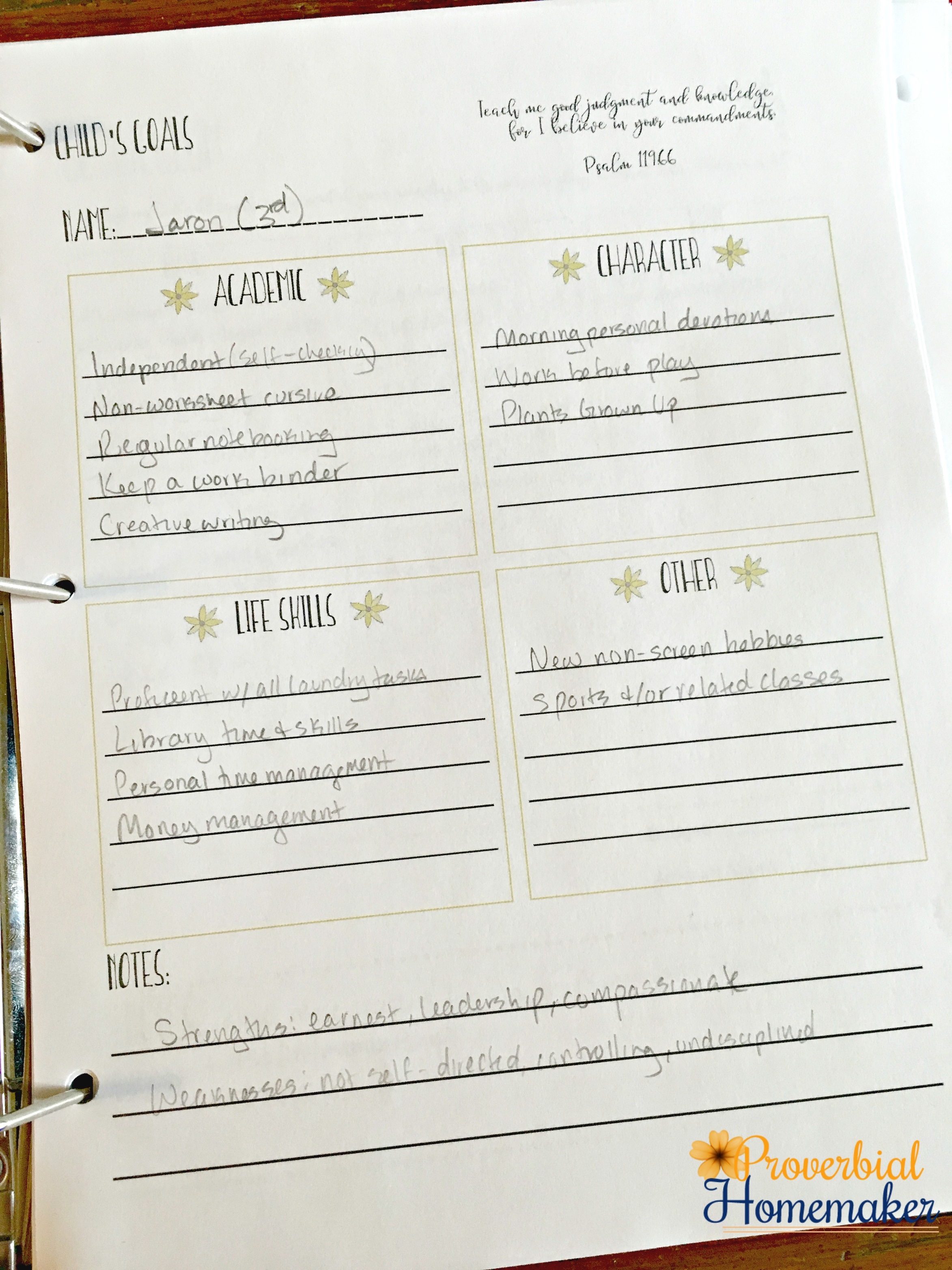 After I've set some goals, I set 3-7 actionable tasks that I can do that will help me accomplish these goals and put at least 1 task per goal on my calendar! Every time I complete that task, I put the next task for that goal on my calendar. This helps me keep moving forward so I'm not always dropping the ball on this.
For example, I may look at "morning personal devotions" for my son and put these down as tasks:
Brainstorm with Jaron about how to establish this habit
Have Jaron talk to his Dad and one other role model to talk about their personal devotion time.
Research age-appropriate independent devotionals and pick one with Jaron's input
Get Jaron and alarm clock and have him start using it to wake up a half hour earlier than normal
Do a "test run" with Jaron to show him how to do a morning devotion time on his own
Nowadays, I put down a scripture for the year that I pray over that child. Right now I pray that Jaron will grow in wisdom, stature, and in favor with God and man. (Luke 2:52)
How about you? What are your goals for the coming homeschool year?
Want step-by-step help putting together your vision, goals, yearly planning, and more! Check out our Relaxed Mom Homeschool Planner & eCourse!
You Might Also Like…