I love, the idea of STEM. All the problem solving, the creating, the puzzle.
But… the science, math, and tech?
The truth is, it has intimidated me.
And that's because I was doing it wrong.
I have been treating STEM like the red-headed step child of my curriculum. A bit of fun to fit in between other subjects. Easily put off when we ran out of time.
I knew we were missing something by not purposefully adding STEM to our day.
So, this year I'm making an effort to add STEM to our homeschool in a purposeful way. And, that means starting with myself.
Disclosure: *This post may include affiliate links. As an affiliate, I earn from qualifying purchases. Read the disclosures and terms for more information.
3 Ways I'm Changing Myself to change how we STEM
1. Focus on Topics we're Already Studying
It may seem obvious, but I wasn't using STEM as an extension of the math and science I was already teaching to my kids.
We do plenty of hands-on exploration and art projects. But, I hadn't been creating STEM lessons by starting from the subjects and concepts I was already teaching.
I was missing out on the opportunity STEM provides to make subjects like math and science as relevant and accessible as possible.
2. Think of STEM as my homeschooling ally
In Simplifying:
As a homeschooler I crave simplicity.
If it's better, faster, and more purposeful I wanna know about it, yesterday. By not combining those science and math topics I was already teaching into STEM lessons I was missing the benefit of being able to do more in less time.
In Kinesthetic learning:
It will solve some of the how-to of teaching a kinesthetic learner.
Since we started homeschooling, I have struggled to keep a balance between my son's need to move and fidget with my need to teach him by sometimes requiring him to sit down.
I have gotten pretty creative with this over the years, but I should be using the project based design of STEM activities as a way to present math and science topics more consistently. It will provide my kinesthetic learner that opportunity to move around, stand, and work with his hands a lot more organically.
3. Focus More on Process and Less on Production
I'm a textbook type-A who battles perfectionism and tries (and sometimes fails) not to pass it on to my kids. Because of this, my kids have fallen victim to my need to wrap a project up in a pretty little bow. I have been guilty of guiding the process so it produces the outcome I am looking for.
But, if my child doesn't struggle with a STEM challenge is that a success?
I don't think so.
My kids and ahem… myself need to be focusing on the process as a means of dealing with frustration, perfectionist tendencies, and producing perseverance.
STEM is a perfect opportunity for purposeful frustration.
I want my kids to struggle. I want them to be forced to think outside the box, to "fail" a few times before they get it.
By making the goal of my STEM lessons learning how to problem-solve and persevere instead of to produce a certain outcome, it highlights their efforts and not their perceived failures or successes.
They will see that sometimes it is just as valuable to find out how not to make a lightbulb. And, hopefully they won't be so quick to walk away when something doesn't work.
When they don't get it the first, second, or third time; perseverance will be necessary.
Have you been overwhelmed by STEM?
Don't worry if you've have been shunning STEM too.
Just start thinking about how STEM can help you instead of being a burden to your already crammed schedule.
Focus on topics you're already teaching this year, make it your ally, and focus on the letting the process be the learning outcome.
Download these free STEM Challenge Cards:
Download these FREE STEM Challenge Cards provided by Heidi.
STEM Challenge Cards
Your download link will be emailed to you and you will be subscribed to Proverbial Homemaker if you aren't already. Be sure to check your spam/promotions folder. If you have any issues, check out this troubleshooting guide or feel free to email me!
Note: Signing up to download this form will subscribe you to ProverbialHomemaker.com and poolnoodlesandpixiedust.com .
I'm Heidi, a Jesus loving, homeschooling mama to my 10 year old son and 5 year old daughter and wife to my best frie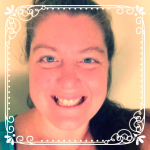 nd. I love to read great books, travel, especially to National Parks, and spend time with my family. I pray that Pool Noodles & Pixie Dust is a place where Jesus shines through all my mess and is a source of inspiration and encouragement for other mamas on their homeschooling journey. You can find me on Facebook, Pinterest, and Twitter.