Disclosure: *This post may include affiliate links. As an affiliate, I earn from qualifying purchases. Read the
disclosures
and
terms
for more information.
Recently our family began a new tradition in our homeschool. Really, it is about homeschooling and training and family and our weekly rhythm. Those are the good things, right? I heard about something similar some time ago in some far away blog post or article and it resonated with me. So I do what any good homeschooler would do: I grabbed onto it and turned it into my own creation, best suited to the needs of our family.
What is this special tradition? It's Home Blessing Day.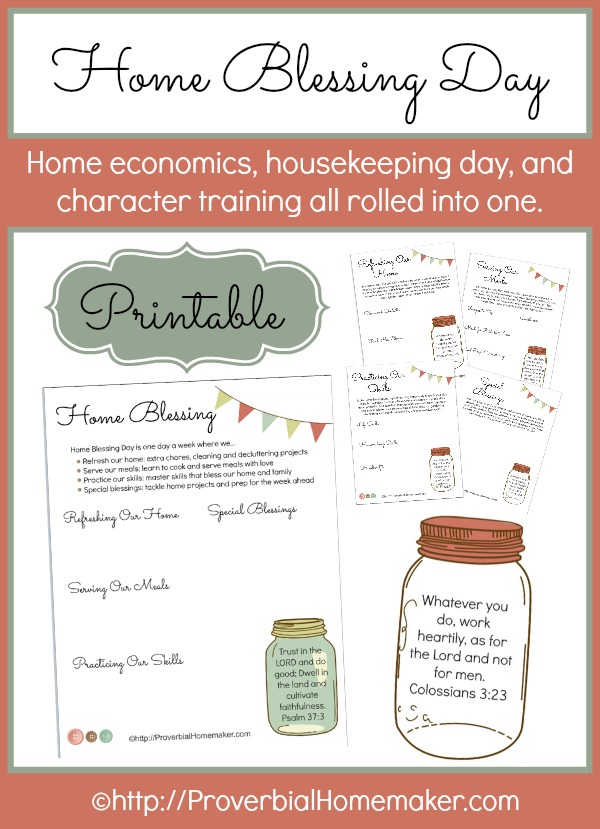 What is Home Blessing Day?
Every Saturday, our family puts away the formal lessons and plans a day at home. My husband works most Saturdays, so it is like our Friday. Instead of pulling out math and writing, we work on sprucing up the house, learning some new homemaking skill, or practicing a handicraft. We focus on making meals together, and I use the day as a focused day of training my children in chores, character, and any other life skill that seems like a good idea.
We have come to LOVE this day each week. Home Blessing Day allows us to catch up on household tasks and sets aside time for training opportunities we might have let slip otherwise. Things like teaching a daughter how to clean the bathroom, a son how to turn soil with a shovel, or making a beautiful mess of the kitchen to make some funny snack.
Home Blessing Day is a great tool for the busy homeschooling mom. No other activities or responsibilities fill our plates, so we can take the time to focus on our learning and enjoy it instead of rushing or stressing about it. Any wayward homemaking task from the week can land on Saturday and actually has a chance of getting done! Even more importantly, I am taking the time to pour into my kids on things that matter just as much as academics, if not more so.
What We Do On Home Blessing Day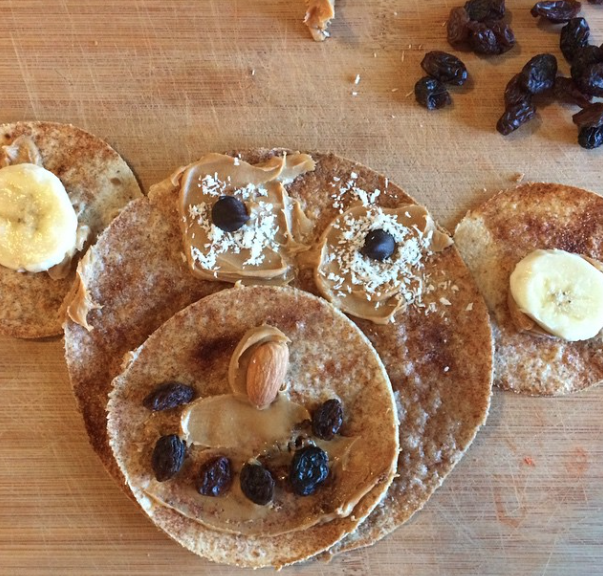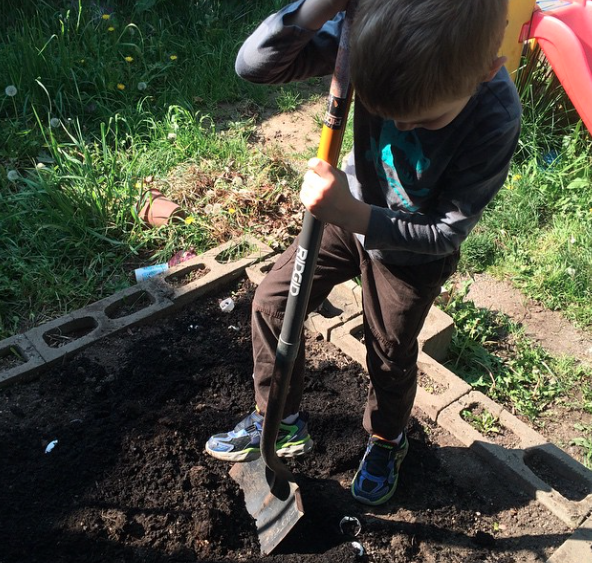 Home Blessing Day is one day a week where we
Refresh our home by catching up on housework, doing deep cleaning chores, or decluttering projects
Serve our meals with love by learning to plan, cook, set up, and clean up
Practice our skills with household tasks, life skills, homemaking duties, and more
Special blessings for our family and home by tackling projects and prepping for the week ahead
In our home, a typical Home Blessing Day might look like the following.
The kids pick out a special snack from the kids' cookbook I checked out from the library. Silly Monkey Snacks! We talk about all the things we need to get ready and when we'll make the snack. Later in the day everything goes on hold and all we do is make this snack. The kids serve each other and go about the tasks of setting up and cleaning up afterward. I take it as an opportunity to teach them how to use a napkin well and politely (because seriously kids, the napkin doesn't go in your nose, ok?).
I have to get the garden weeded and turned, so they all help me pull weeds (we have a refresher chat on a dandelion unit we did a while back). Later I teach my son how to use a full shovel to turn the garden soil and we work in some compost. Then he helps me wrap chicken wire around it in a (vain) attempt at keeping the toddler out.
I'm behind on laundry so I work on that while the kids play and I teach my 5 month old the art of folding socks. He is uninterested.
The bedrooms upstairs are a disaster, so we all go up there an hour before bed time and rock out while we clean as much as possible with the hopes of leaving it better off than when we started. It is rather successful and we start to get ready for bed.
Plan Your Own Home Blessing Day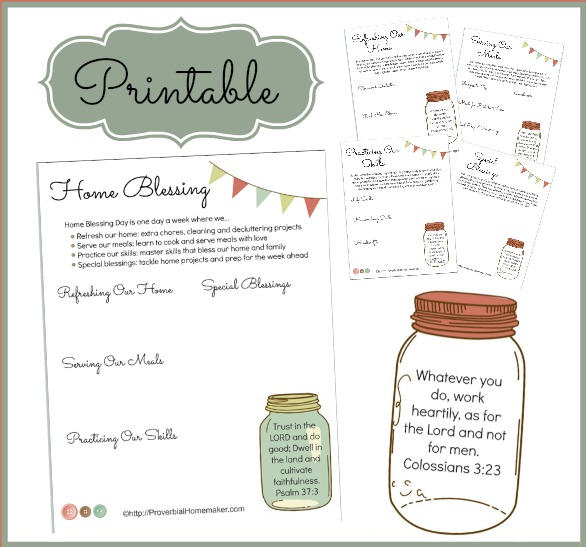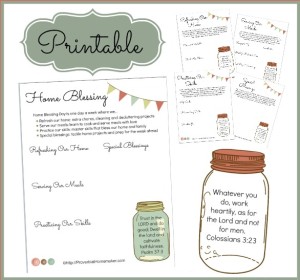 As you can see, it's not complicated. However it IS intentional. I have lists of ideas for things we can do on Home Blessing Day, and I'll be sharing those with you over the next few weeks!
In the meantime, I've put together a simple Home Blessing Day planner for your use. I hope you find it helpful!
Download the Home Blessing Day Planner
*Your download link will be emailed to you and you will be subscribed to Proverbial Homemaker if you aren't already. Be sure to check your spam/promotions folder. If you have any issues, check out this troubleshooting guide or feel free to email me!