Is it possible to get dads involved in homeschooling? Most homeschooling families have a father who is away at work all day and a mother who does most if not all of the teaching. Working husbands usually have a much more limited amount of time that they are able to spend with their children than do stay-at-home moms. Because of this, it can be tempting for dads to maintain a very hands-off approach when it comes to homeschooling.
But dads are extremely important in the lives of their kids. When dads aren't physically present in the home, our children are much less likely to reach their full potential. Likewise, when we don't involve them in the homeschooling of our kids, we are missing out on some huge opportunities! But how in the world do we involve them? If you are used to being in charge and bearing the brunt of the homeschooling load, how can you transition to having your husband fully engaged in the process?
Here are 6 Ways to Get Dads Involved in Homeschooling Without Quitting Their Day Jobs:
Leadership
Husbands are supposed to be the spiritual leaders in our homes. Even if they aren't able to be engaged in teaching lessons during the day, they should still be helping to determine the materials their kids will study.
Be intentional about having regular planning sessions with your husband. Talk to him about how things are going. Ask him to look over the work your kids are producing and to talk to them about what they're learning. Don't be afraid to ask him for help in this area.
Burning Off Extra Energy
Sometimes our kids have so much energy that they can't sit still long enough to do their lessons. Sometimes they are so exuberant that their moms feel worn down by the end of the day. When dad gets home, it's a perfect time for him to take the kids outside and run around with them. Or to rough house with them. Or to tickle them, tease them, and laugh with them.
Dads can be so much fun! If they help kids to use up their extra energy and to wind down, they will be more likely to sleep well and to be able to focus the next day. This is a HUGE contribution to our children's education! And it's greatly appreciated by us moms as well.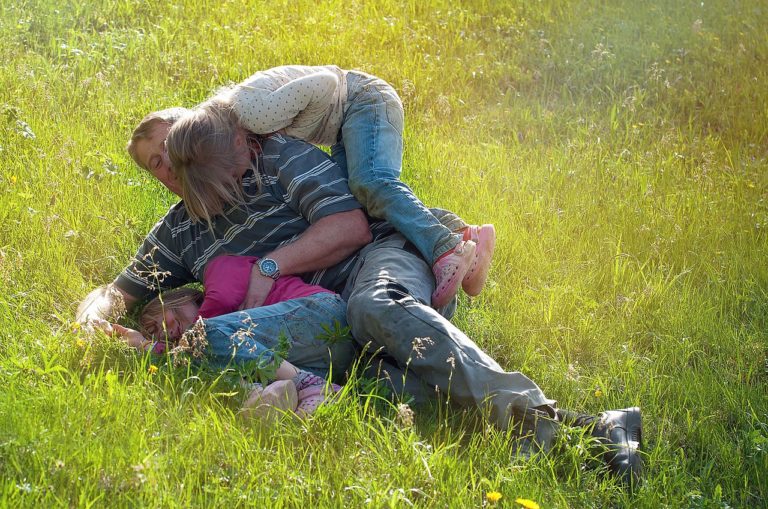 Reading Aloud
You probably know how important it is to read books aloud to our kids. In fact, it's important to continue doing this even after our children are able to read competently on their own. Hearing good literature helps to improve their vocabulary, to store complex language patterns in their brains, and to create excellent communicators.
But sometimes there just aren't enough hours in the day to do the regular homeschool lessons and to read aloud as well!
That's where dads come in. If dads are willing to sit down and read aloud to the kids after dinner, before bedtime, on weekends, or whenever it works out best for the family, this is an amazing way to enrich their children's homeschooling experience.
Building Projects
Dads are typically more excited about building go-carts, tree houses, model airplanes, and a myriad of other projects. Sometimes, after a long day of homeschooling, it's easier for us moms to skip these hands-on experiences. This is a perfect time to get dads involved in homeschooling. Ask them to take the kids out to the garage and build something that relates to their lessons.
A few years back, we were studying Medieval England and I asked my husband if he would build a trebuchet with my boys. I was envisioning a table top version… but they ended up building something that was about 8 feet tall and could throw a bucket full of water. It was vastly better than what I was expecting – and it became a learning experience that our boys will never forget!
Life Skills
It's helpful for our kids to know how to change the oil in a car, add an electrical plug to a wall, fix a leaky faucet, put up trim around a window, change a car tire, balance a checkbook, etc. Teaching life skills is another excellent area where us moms appreciate the help of our husbands. And they're great things that can be taught on nights and weekends or whenever dad is at home.
Homeschool Lessons
Occasionally, there will be times when it's nice to have dads teach some of the core homeschool subjects. One year, my sons were having more difficulty than normal with math so my husband took over teaching that subject for awhile. He got them over the hump after which I was able to phase back in as the primary teacher.
It can also be nice to have dads handle biology dissections or other gory learning tasks as they come up.
Whether your husband is an engineer, or a computer programmer, or a mechanic, or an accountant, consider letting him teach the kids subjects that fall within his area of expertise. There's no sense in you struggling to teach something that comes naturally to him.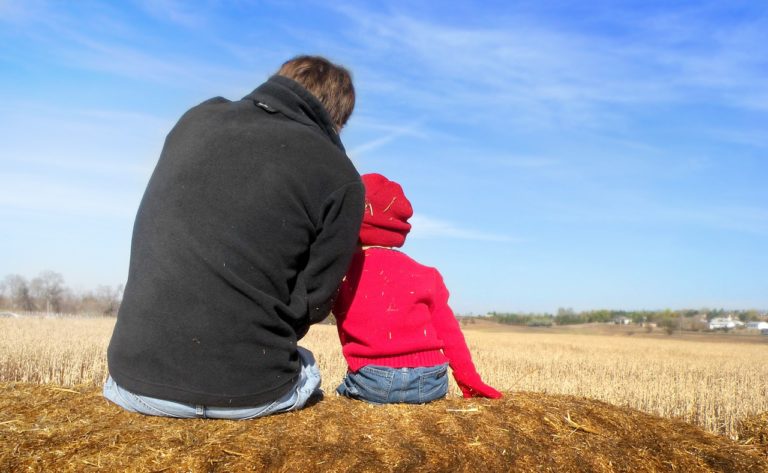 Because of their busy schedules, it isn't always easy to get dads involved in homeschooling. But when we make the effort to have them contribute, our entire family will reap the benefits.
As you can see, it is possible to get dads involved in homeschooling without them having to quit their day jobs. Consider trying one of the above options this year and take advantage of any new opportunities that this opens up for your kids.
You'll notice very quickly that they will blossom spending more time learning with their dad as well as their mom. And your husband will also enjoy being able to do his part to enrich the education of your children.
You Might Also Like…
Great gift idea for Christian dads!