Let's face it, Homeschooling can make meal times crazy. Back in my early years, I tried to teach and cook and all that at the same time. Then I learned a tiny little trick that has made our meal time madness go nearly away…
Did you know your children can help you in the kitchen? Really they can. My children learn to safely slice, dice, warm up food, wash veggies and such right along with me while I am putting our meals together. It hasn't always been that way though.
I used to have them bring their school to the kitchen table to work while I cooked put our meals together. They were distracted, I was distracted and it was just not good, nor was much of our food that often got messed up. An older mom told me when I was explaining my troubles in great detail that her children even 2 year olds helped in the kitchen. Wow, what a thought!!!
I immediately started training my children in the kitchen. I developed an idea for age-appropriate kitchen helps and started utilizing it. In no time at all our meal time went from madness to an enjoyable family affair.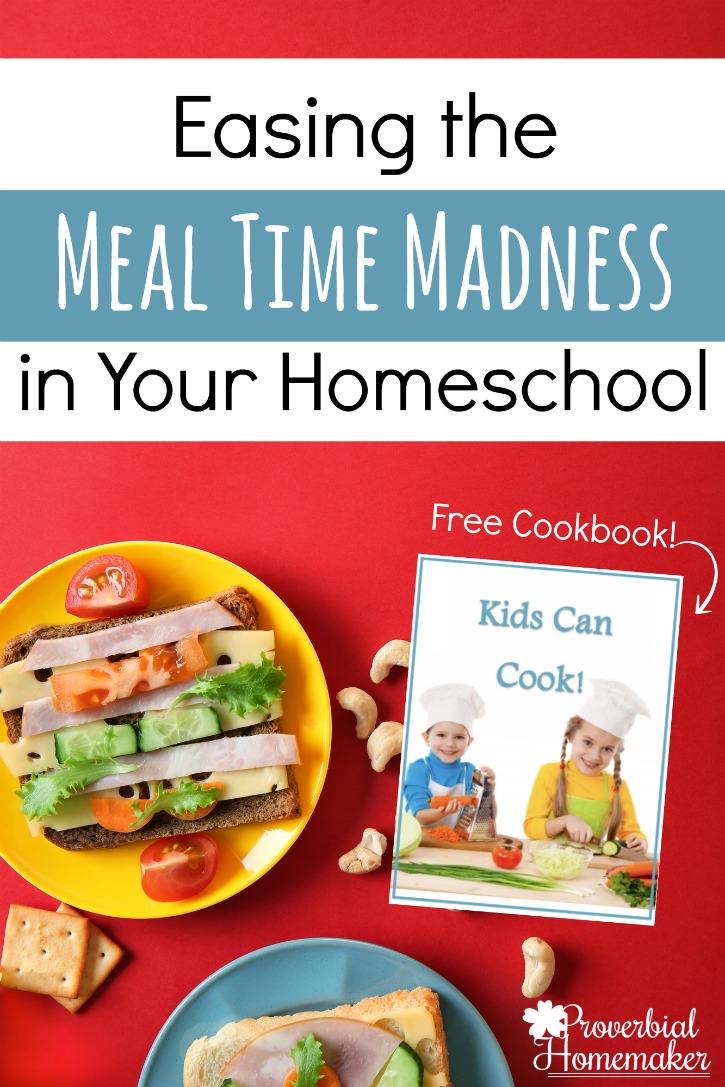 Disclosure: *This post may include affiliate links. As an affiliate, I earn from qualifying purchases. Read the disclosures and terms for more information.
Age Appropriate Kitchen Helps
Ages 2-5
Put away non-sharp dishes and utensils
Wipe up easy spills
Wash veggies and fruits
Tear apart breads etc for recipes
Help measure and count for recipes
Roll dough into balls
Ages 6-9
Rinsing dishes for washing or to put in the dishwasher
Take out trash
Loading dishwasher
Drying and putting away dishes
Slicing easy food items (not carrots, apples and such until they get good)
Measuring ingredients for recipes
Start learning to follow recipes with help as needed
Start cooking at stove: Oatmeal, boil pasta, reheat a meal
Ages 10-14 and up
By now, my children are quite efficient in the kitchen
Cook easy meals (tacos, Sloppy Joes, Chicken Wraps etc)
Baking cakes from scratch
Baking cookies
I have several children who can cook anything I throw at them. My twelve-year-old bakes several different cheesecakes from scratch, cookies, brownies, full meals and more. She loves to cook and bake.
When we are canning my children all pitch in in some way. We can get through about 50 quarts of apple sauce in a day. We can butcher two deer (from skinning to ground and frozen) easily in an afternoon. This week, our children extracted around five gallons worth of honey in an afternoon and got it in jars ready to sell.
With a little planning and patience early in your children's lives, you can easily tame the meal time madness in your homeschool. What are your favorite recipes for your children to learn with?
Download Your Free Kids Can Cook cookbook!
Kids Can Cook Cookbook
Your download link will be emailed to you and you will be subscribed to Proverbial Homemaker if you aren't already. Be sure to check your spam/promotions folder. If you have any issues, check out this troubleshooting guide or feel free to email me!

---
This is a guest post by Brookdale House, a Charlotte Mason inspired homeschool company. Our books feature inductive lessons that allow children to interact with information and make connections that stay with them. Because our books rely heavily on child-centered learning, children are able to engage with big ideas in a child-friendly manner. Our books work because they are designed around the natural way children learn.
SaveSave