Self-care. Isn't it funny that the idea of self-care tips is even a thing? What does it even mean, anyway? As moms, we go through our days just doing the next thing.
Breakfast, check. Laundry, check. Errands, check. Storytime, check. Lesson planning, check. Shower-wait! Was I supposed to manage that today, too?
You'd think that once you no longer have a newborn at home, things would get much easier. Then you do something crazy, like decide to homeschool. So, at this point, we can assume that self-care is that thing you do to make you feel like a woman. That can be something different for each of us. If you've forgotten what taking care of yourself can look like, here's a list of ways you can work some self-care for the homeschool mom into your life.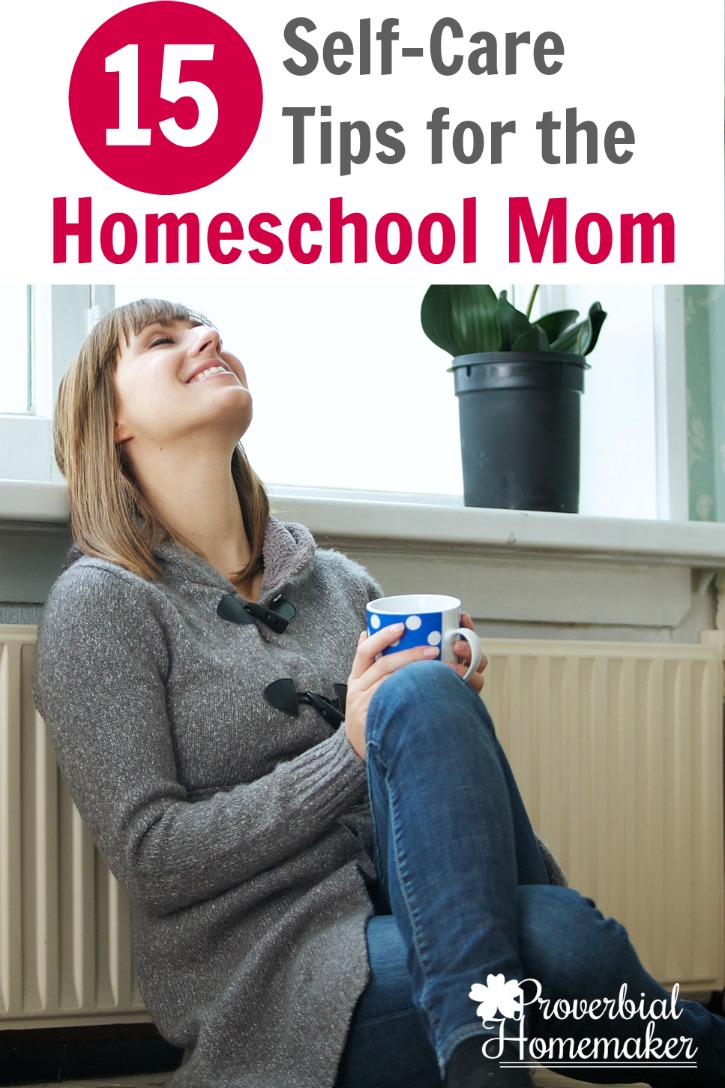 Disclosure: *This post may include affiliate links. As an affiliate, I earn from qualifying purchases. Read the disclosures and terms for more information.
Easy ways to work self-care tips into your life
Make sleep a priority. Seriously. Establishing a regular bedtime for your children lets you have one for yourself. Give yourself time to wind-down. Turn off the electronics. If possible, take a hot bath. Light a candle. Snuggle with your husband. Relax. Say your prayers and turn off the smartphone light.
Invite music into your life. Whether it's loading your iPod with worship music or your favorite tunes, popping music in clears your mind. This is super useful when you're doing dishes or sorting laundry.
Invest in a simple wardrobe. Create a simple wardrobe. Buy comfortable shoes you love and will wear.
Take care of your skin. Seems like when we were teens, this was such a priority. As we've gotten older and have more things to think about, we let this simple ritual fall into disuse. Being an Ivory girl isn't the best thing for your skin. You don't have to spend a fortune. No one says you have to invest hundreds of dollars per month. Simple Skincare or Burt's Bees carries affordable skin care. Allow yourself the luxury every night. Your skin will thank you.
Drink your water! Buy yourself a pretty reusable water flask and drink your water every day. If you consume coffee, you'll need even more water. Set a goal of at least 48 ounces every day.
Go for a walk. Even a 15 minute walk every day will do you and your body good. It'll clear your mind. If you don't live someplace conducive to walking outdoors, try a walking DVD.
Fun ways to include your kids in your self-care
When your children are small, even getting earphones in while doing dishes may be difficult. Try these fun ways to include your children in your self-care and build a little relationship along the way.
Let them brush your hair. All of my children, even the boys, used to love to brush my hair. They'd ask to braid it or put hair pins in. It was relaxing to be surrounded by the kiddos, while they brushed my hair. Have patience here and give lots of grace to your kids.
Let your children paint your nails. Clear polish is easy to manage and you can find some non-toxic kinds. You can clip your nails, but let them file them. Give them a chance to paint them. Giggles are sure to ensue, and laughter is very good self-care!
Eat ice cream right out of the carton. I'm embarrassed to say how often we did this during summer months. One carton. Six spoons. All sitting on a blanket. It was a nice break. Great conversation. No dishes.
Listen to an audio book together. This allowed me to crochet or write while everyone was listening. Some of our favorite listen-clouds were Jim Hodges Audiobooks, Lamplighters, and Your Story Hour.
You make me feel like a natural woman
Let me tell you, your husband will appreciate your taking the time for self-care. Here are some ways he can participate.
Ask him to plan a monthly date night. This need not be fancy or expensive. You can even stay in. The key here is that he'll take on the responsibility and you'll be happy in whatever he decides. If he needs some ideas, you can share some ideas from Pinterest.
Take out is allowed. Occasionally a sack of hamburgers or pizza, when the budget permits, can give you a night off and make him feel like a hero.
Spiritually speaking
Even though it's included last in this article, your spiritual self-care is the most important thing you can do.
Pray. Make it a point. Keep a prayer journal. Keep lists of those you're praying for. Pray for your husband. Pray for your children. Stay in touch with the Lord.
Read the Word. Keep a Bible by your bed so you can read a paragraph or two first thing in the morning and last thing at night. Listen to the Word on audio if needed. Stay in the Word.
Attend Church. A church community can provide friendships for you and your family. They are there when times are tough. They pray for you.
Did you find the list of self-care tips helpful and doable?
I hope you've found the idea for self-care for the homeschool mom helpful. I'd love if you visited Mommy Jammies Night podcast for encouragement and monthly self-care for moms. We have a virtual girl-time get together each month!
---
Gina Glenn is a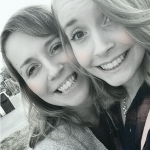 happy mother to four wonderful children.She's been involved with the homeschool community for twenty years, serving in social media ministry for our state organization, CHEK. She's a mentoring mom in the Principle Approach method of homeschooling and has written a Primer for the Principle Approach called The Principle Approach Primer. She's been a "behind-the-scenes" blogger for a while now- writing content for other bloggers and managing their social media and projects. This gave birth to a side-business as a VA (virtual assistant) and my business name is Soft Answer VA. She is podcast hostess at the Ultimate Homeschool Radio Network as Mommy Jammies Night.