Teaching our children about God and His Word is the most important thing we can do in our home and homeschool. Having great Bible teaching resources helps me to be more intentional in that effort and dig deeper into Scripture with my kids. Bible Road Trip™ has been my favorite for years! It is a fantastic homeschool Bible curriculum for all ages.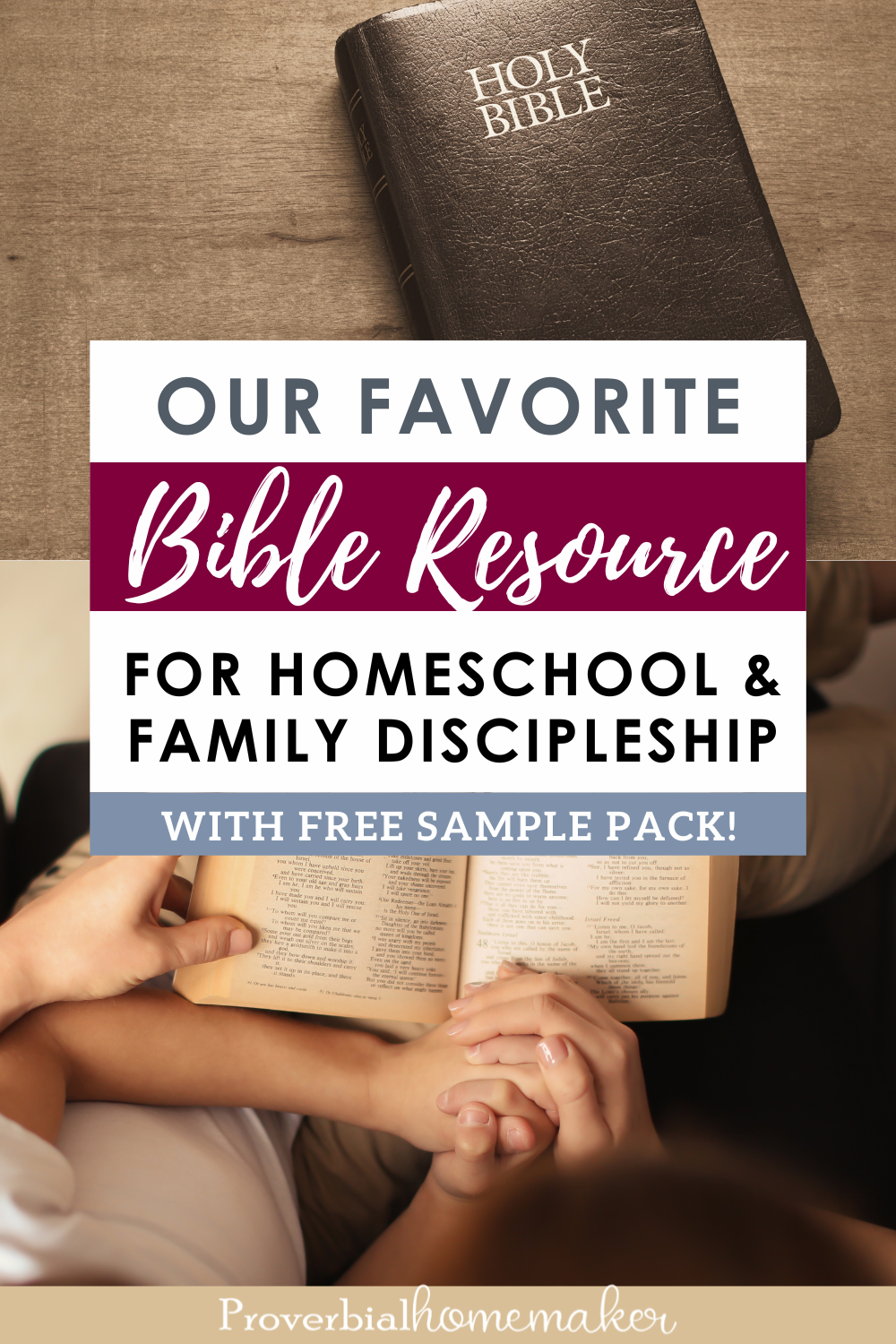 Disclosure: *This post may include affiliate links. As an affiliate, I earn from qualifying purchases. Read the disclosures and terms for more information.
Why Use a Bible Curriculum?
One of my favorite things about being a mom is to be able to teach my children about God and His Word. Every day provides amazing opportunities to point to Jesus, learn the scripture, and grow together as the Lord continues to shape us into the image of Christ.
Having a resource like Bible Road Trip™ has helped me to make family devotions a regular part of our day. In that way, it's great for any family whether you homeschool or not and can serve as a backbone for intentional discipleship in your home.
We also benefit from the additional activities, studies, and notebooking journals that our children do as a part of the homeschool day. As my kids get older, they do more in-depth work with Bible Road Trip™. Every time we cycle through the three years, they gain a deeper level of knowledge and understanding.
The foundation is always to read the Scripture together and discuss it. And if you're just getting into the habit of family devotions, that's where I recommend you start! Bible Road Trip™ can give you a guide for that and provide additional activities and resources when you're ready to take it up a notch.
How does Bible Road Trip™ Work?
3-Year Cycle – If you take it straight through, Bible Road Trip™ is designed to help your family go through a survey of the Bible in three years with breaks for summer. During the course of their school years, you can go through the Bible three times, each time digging a little deeper and exploring a bit more.
Family Devotions – Bible Road Trip™ is a resource that you'll use as a family to read and discuss Scripture together. You can read the Scripture aloud and discuss, or you and your older students can read it independently and discuss. As you go through it, you'll study overarching themes of Scripture:
Who God is
Our fallen nature
God's sovereignty
God's plan for salvation through Christ
Our relationship with God
Pre-k Through 12th Grade – Bible Road Trip™ is designed for all ages, Pre-k through 12th grade. For high school, you can use Bible Road Trip™ for a high school credit as well. There are five different levels of learning.
Lower Grammar (Grades 1-3)
Upper Grammar (Grades 4-6)
Dialectic (Grades 7-9)
Rhetoric (Grades 10-12)
High School Students can keep their own journals, or they can use the Dialectic level.
For each level, you'll have additional activities appropriate for each stage. For example, the youngest students will do fun crafts while the oldest students will do projects and research papers.
You'll also find the following:
Introduction each week about the portion of Scripture being studied
Scripture memory cards
Fun crafts & activities
Recommended videos and books
Praying for the nations activity
Suggestions for further study
Projects & research papers for older students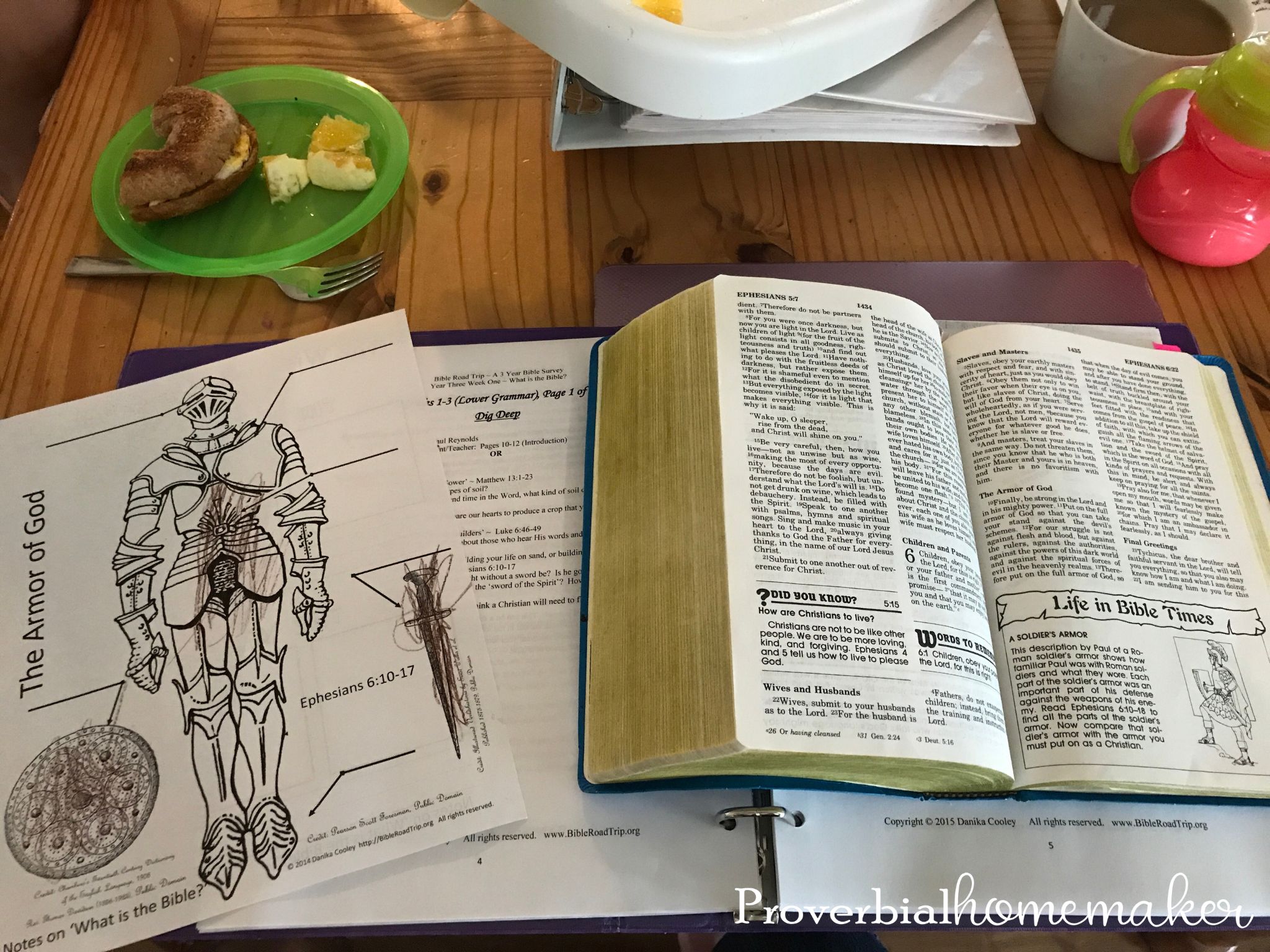 Notebooking Journals
There are optional but excellent Notebooking Journals that can be purchased to go along with the Bible Road Trip Lessons. They are available for grades 1 – 9 (older students can make their own or use the Dialectic level notebooks). These are especially helpful for homeschooling.
We really like using notebooking in our homeschool for all the things it helps us teach:
Comprehension
Pre-composition skills
Research skills
Handwriting practice
And they retain what they learned better!
There are three levels available: Lower Grammar (Grades 1-3), Upper Grammar (Grades 4-6) and Dialectic (Grades 10-12). There are journals for each level to correspond with all three years of the Bible Road Trip.
Your kids will do Scripture copywork, draw and write notes about the passage being studied, pray for the nations, and more.
Notebooking Journals for more in-depth learning, especially helpful for homeschooling.
---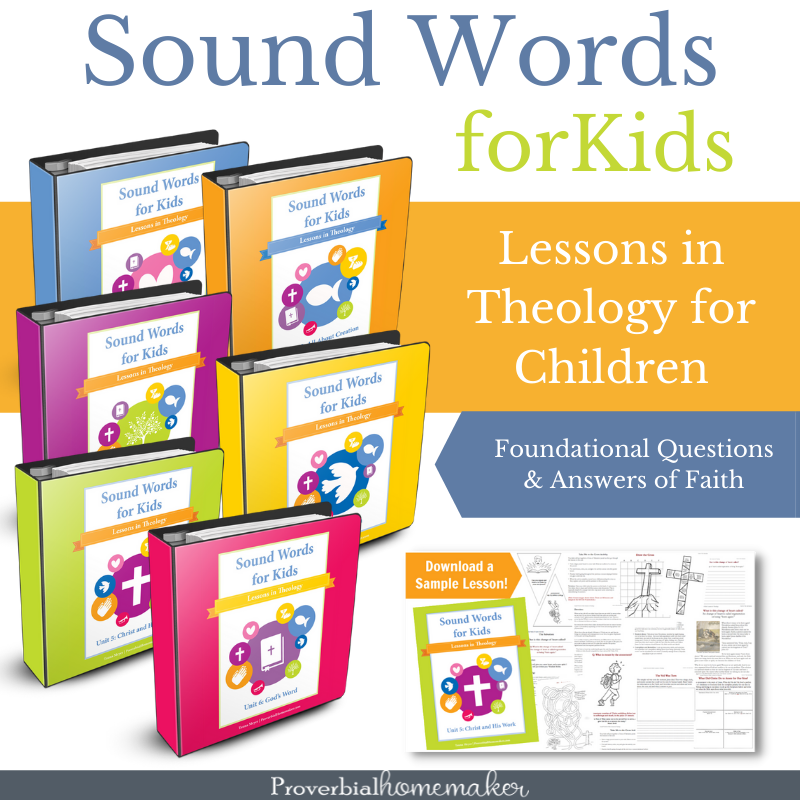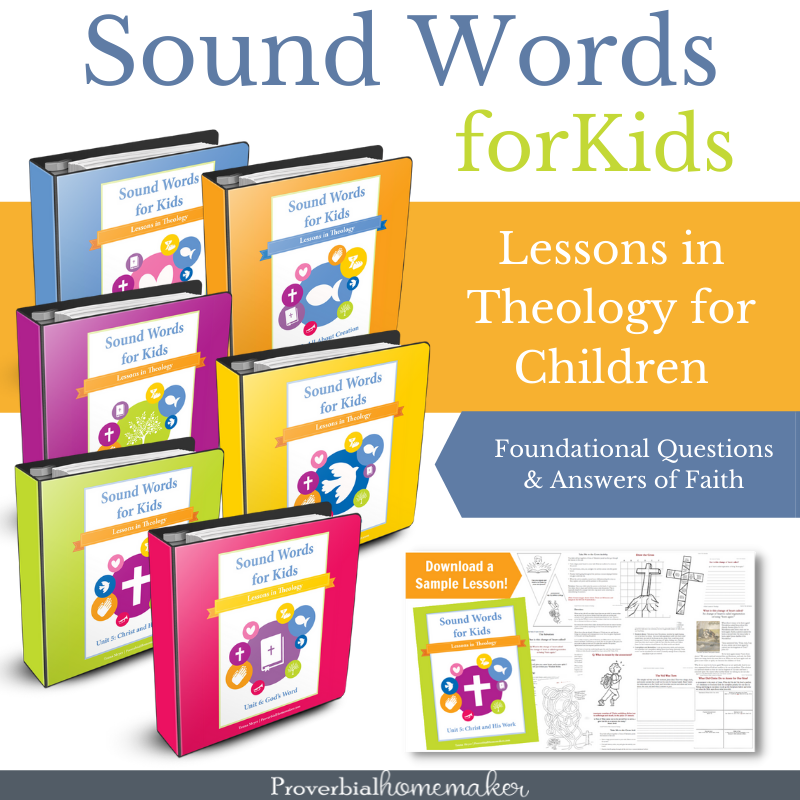 Teach your kids the basics of the Christian faith with Sound Words for Kids: Lessons in Theology! Your children will learn what the Bible says about important topics such as God, creation, and salvation. Includes scripture memory, notebooking, activities, coloring pages, discussion questions, and more!
---
How We Use Bible Road Trip
Bible Road Trip is what I call a "buffet curriculum." It has MANY resources and activities you can do, but you don't have to do them all.
Every day, we do the Bible reading and discussion. If nothing else happens (which is a thing) at least this happens. Over time, we've added these layers to the learning.
Once a week or so, I try to do one of the additional activities (movie, craft, book, etc.) with the younger kids. I don't worry about it if it just doesn't happen.
We use the Scripture memory cards for our family and individual student memory work, but don't keep on schedule.
Most weeks, we work in a day or two of the Notebooking Journals for our kids grades 3 and up.
My new high schooler has started doing some of the extra reading, writing, and research projects.
Really, Bible Road Trip is easily adjusted to work with your family's goals and needs. It is also easy to adapt for multiple ages and grade levels, which this mama of many finds extremely helpful!
Our Top Homeschool Bible Curriculum Choice!
Truly, Bible Road Trip is part of the bread and butter of our homeschool day. I love that it is biblically solid so I don't have to worry about any filtering on my part. And I learn a lot as well!
You can find out how we use Bible Road Trip for history, language arts, art, and more. It's even a great add-on activity for our Bible Brick Challenges!
Learn More & Download a FREE Sample Pack!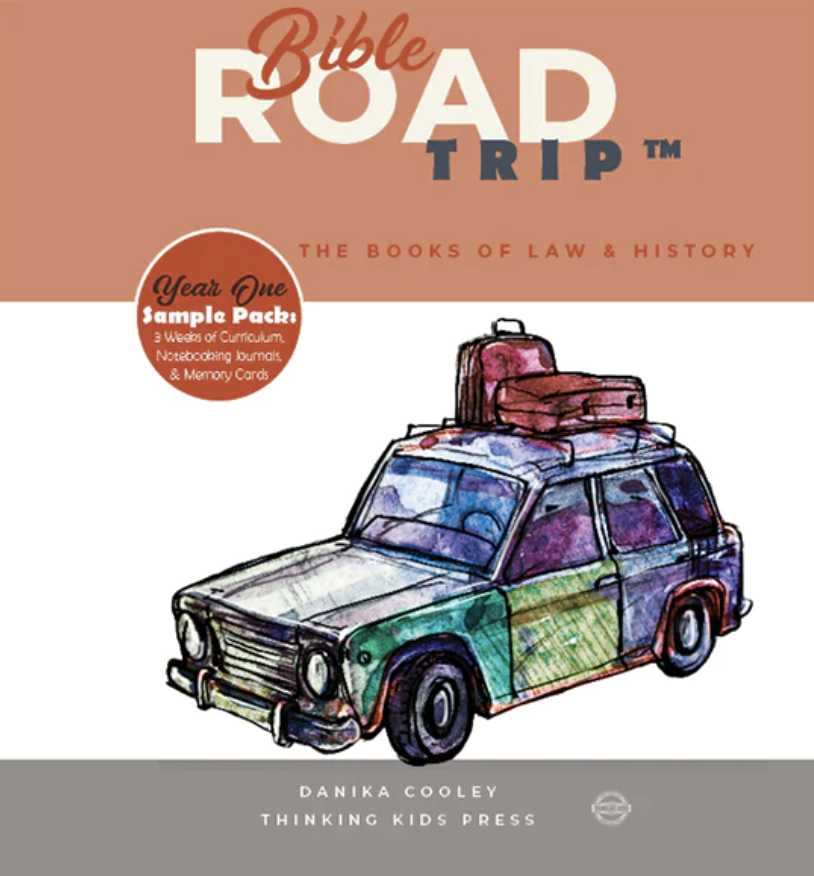 Get a taste of what Bible Road Trip is like with this FREE sample pack! From their website:
"In this Bible Road Trip™ Year One Sample Pack, you'll find:
The Bible Road Trip™ Parent / Teacher Guide.
The first three weeks of the curriculum for all five learning levels. Week Three is where we really dive into the Bible and begin to our systematic study. Week Three will give you a good feel for the rest of the curriculum.
The first three weeks of the Bible Memory Card sets for all five levels, in ESV and KJV.
The first three weeks of each of the three leveled Notebooking Journals.
SaveSave
SaveSave
SaveSave
SaveSave
SaveSave