Disclosure: *This post may include affiliate links. As an affiliate, I earn from qualifying purchases. Read the
disclosures
and
terms
for more information.
One of my favorite things about being a mom is to be able to teach my children about God and His ways. Every day provides amazing opportunities to point to Jesus, learn the scripture, and grow together as the Lord continues to shape us into the image of Christ.
Of all the things we can teach our children, a love for God and His Word is the highest priority. Bible Road Trip from Thinking Kids Press is the primary resource that our family uses to teach the Bible in our home! It is our favorite Bible curriculum, great for any family whether you homeschool or not and can serve as a backbone for intentional discipleship in your home.
If you take it straight through, Bible Road Trip is designed to help your family go through the Bible cover-to-cover in three years with breaks for summer. During the course of their school years, you can go through the Bible three times, each time digging a little deeper and exploring a bit more.
Bible Road Trip is designed for Pre-k through 12th grade. There are five different levels of learning and will take you through the entire Bible in 3 years. Each year includes a Parent / Teacher Guide and 32 weeks of curriculum schedules for all grades. You can also get Notebooking Journals for more in-depth learning, especially helpful for homeschooling.

How We Use Bible Road Trip
Bible Road Trip is a an extensive Bible learning resource that you can use in a variety of ways. In our family, we read from the scripture for the day and talk over the discussion questions. This is basically our daily family devotion together. Then for homeschooling, we continue the learning by doing some of the recommended readings and activities, and my oldest (10) works on his Notebooking Journal.
Readings and activities may include a little craft or hands-on activity, reading about another country/people group and praying for them, completing a notebooking page, working on a memory verse, or watching a What's in the Bible? video to go along with the lesson!
Really, Bible Road Trip is easily adjusted to whatever level you want to use it for. It is also easy to adapt for multiple ages and grade levels, which this mama of many finds extremely helpful!
Truly, Bible Road Trip is part of the bread and butter of our homeschool day. I love that it is biblically solid so I don't have to worry about any filtering on my part and, truth be told, I learn a lot as well!
You can find out how we use Bible Road Trip for history, language arts, art, and more. It's even a great add-on activity for our Bible Brick Challenges!
See a Demo and Interview with the Author!
Click the links below to go to FB Live video replays showing the inside of the curriculum and an interview with the author!
You Might Also Like…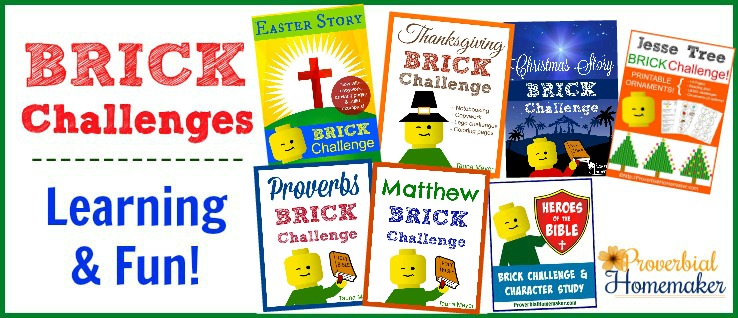 SaveSave
SaveSave
SaveSave
SaveSave
SaveSave