Disclosure: *This post may include affiliate links. As an affiliate, I earn from qualifying purchases. Read the
disclosures
and
terms
for more information.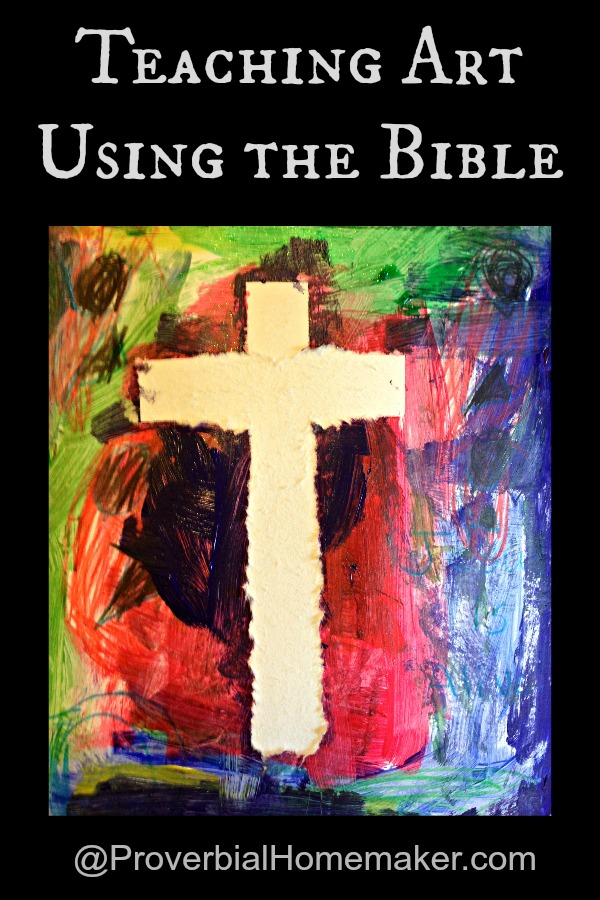 It is so important to teach our children God's Word. In our family, my husband and I are intentional about bringing the Bible into any aspect of our learning that we can. It is a simple way that we keep our home and our homeschool Christ-centered. In fact, I think it does just as much for ME as the homeschooling mama trying to get through the day well as it does for my kids! It's a constant reminder on what and Who is most important.
---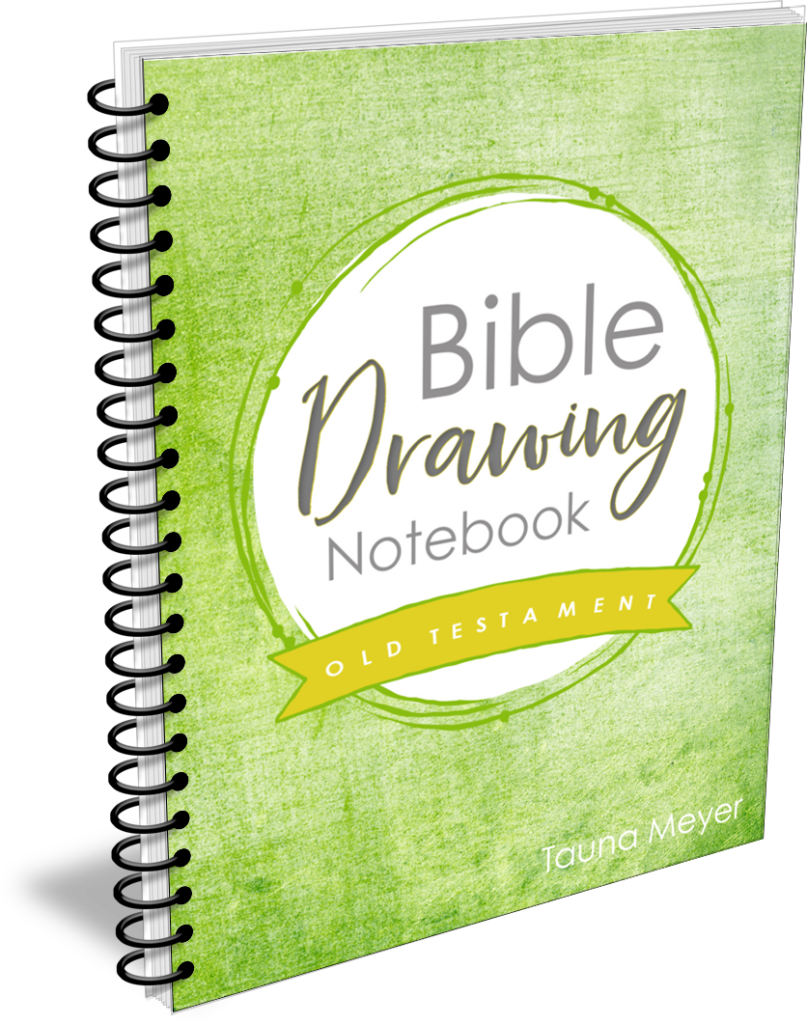 There are several resources we've enjoyed over the years that use art to teach kids. Sometimes the most simple solutions are the best.
Right now, we're using the Bible Drawing Notebook for my children. They simply read the indicated chapter in the Bible (or you can read it to them), then they draw about it, and jot down their prayers, and and either write or orally narrate back to you what they drew. It's simple, effective, and your kiddos who like drawing will love it!
---
We're always on the lookout for ways to incorporate the Bible into our homeschool subjects. With some subjects it is a little easier. For example, for handwriting or spelling, we can use scriptures for copywork. For other subjects, we might have to look a little harder for ways to make it happen, but it's always worth the effort. Whether it's a curriculum based on the Bible or one that simply takes opportunities to point to God and His Word, we see the value in a scripture-focused curriculum!
Ways of Teaching Art Using the Bible
So how can you use the Bible to teach art? Here are some ideas to consider.
Draw & Craft Through the Bible
As you read through your Bible as a family, or as you read a children's Bible to your kids, do simple arts and crafts projects together! Pinterest is full of ideas and inspiration. If you are reading about Daniel and the lion's den, just look it up! You'll find some great resources and tutorials with a range of involvement so that you can pick one that's right for you. Reading through the Bible book by book is the best way to do this – then you can easily plan ahead and prepare art lessons!
Study Great Artists & Their Works
There are many examples of artists that have used biblical themes as their inspiration for their work. For older kids, you could take on a tour of these pieces as a part of your art curriculum for a portion of the year! Make a list of art and artists that you want to study and go through them by artist, period, or subject. The nativity, the fall, the Last Supper, and more are great places to start. Here are some things that you can include in your studies:
Do a brief study of the artist, their other works, and the time period they lived in and how that influenced their art.
Does the peice represent truth based on what we know of God's Word?
Is the artist trying to make a statement with the piece? If so, what is it?
Is this a piece we would want to make a part of our daily life in some way? Is the topic and representation pure, lovely, honorable, and of good report?
In what way does the art demonstrate excellence? What techniques, methods, and artistic skill are demonstrated? How has it lasted the test of time?
There are a lot of places you could go with studying famous artists and works. These are just a few ideas that could help you evaluate them based on scripture! Note: Do be careful to pre-view any of the pieces and consider whether they're appropriate for your child's maturity level and your own convictions.
Creation Art for the Creator
Study nature and art projects focused on nature and landscapes. Make the Creator a big part of the activities and conversations as you study His creation! Learn to do nature studies with your children and make art instruction a highlight. For example, When you're observing and studying birds for your nature journal, incorporate an art lesson on how to draw birds. Then memorize a scripture together about God's greatness, how He created flying creatures on the fifth day, or passages that use birds as metaphors to describe God's character (eagles, hens, etc.)!
Study Art & Artists Described in the Bible
Art is actually discussed in the Bible more than you'd think! Build a list of these instances and discuss them with your child. Then study each type of art and artist one by one, including how they practice their art now and, if you can find information on it, how they may have done so back in biblical times! Here are some examples:
The Lord as the Potter (we are the clay) – Isaiah 64:8
Engravers, embroiderers, and weavers – Exodus 35:5
Spinners of yarn and linens – Exodus 35:25
Woodworking, metalworking, stone working, engraving gold – 2 Chronicles 2:14, Exodus 31: 2-14
Use a Bible-Based Art Curriculum
Try an art curriculum that is was created specifically to focus on the Bible! This is a wonderful way to effectively teach art, especially if you're wanting to teach art basics or don't know exactly where to start or what to include. One great homeschool art curriculum to consider is How Great Thou Art by Barry Stebbing! I have read several reviews of his curriculum and people LOVE it. We are going to be trying it in our home this year and I'll be writing a full review! If you are too busy to pull together your own art lessons or just want extra guidance in teaching the fundamentals, a curriculum like this is a great option. Plus it will help you continually point your children to Christ!
Mr. Stebbing has been teaching art to homeschoolers around the country for more than 22 years. His art worktexts have won numerous awards through the years, including being part of Cathy Duffy's Top 102 Picks. His affordable programs make it fun and easy for parents to teach children the fundamentals of art from a Christian perspective. His new DVD mini-courses, professionally filmed by the American Family Association, bring his teaching right into your living room.
This is a full-color, hardbound book for Ages: 4 & up that includes 59 favorite children's Bible stories! Each story includes discussion questions and then an art lesson to go with it. Lessons can be adapted for younger or older kids easily, making them perfect for a wide range of kids! A set of "lesson cards" (8 1/2″ x 11″) is included as well.
For ages 6 & up, Beginning Drawing is a three DVD collection that walks the beginner step by step through the fundamental principles of drawing in six entertaining lessons. It includes: 1. Fundamentals I 2. Fundamentals II 3. Perspective 4. Portraits & Anatomy 5. Animals 6. Treasures Around the Home
You Might Also Like…
Sound Words for Kids: Lessons in Theology