Disclosure: *This post may include affiliate links. As an affiliate, I earn from qualifying purchases. Read the
disclosures
and
terms
for more information.
There are few things more wonderful than curling up with your kids and a stack of good books to read. Our family has so many fantastic books that we come back to over and over again during reading time. With multiple ages, there are picture books and chapter books that all the kids just adore.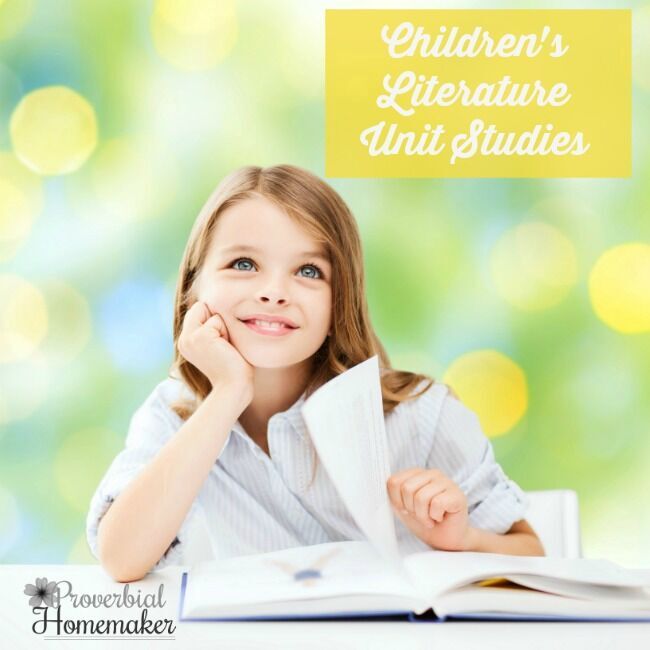 One thing we love to do for homeschooling (and really, just because it's fun) is to create unit studies around children's literature and enjoy learning through many different subjects. We'll dig into history, science, math, language arts, character study, and more. We'll cook a meal or go on a field trip tied to the books' themes and events. It is such a fun and memorable way to build on book!
Check out this series of children's literature unit studies here on Proverbial Homemaker! You'll get a slew of ideas to create a fun and meaningful learning experience around these amazing books.
For each unit study a book is presented as well as ideas and sometimes free printables that you can use to create your own wonderful literature experience. There is a little something for all ages!
Children's Literature Unit Studies