This George Washington Carver unit study is a part of the Children's Literature Unit Study series on Proverbial Homemaker. Check out all the unit studies already available and be sure to subscribe as we'll be having NEW unit studies each week through November 2016!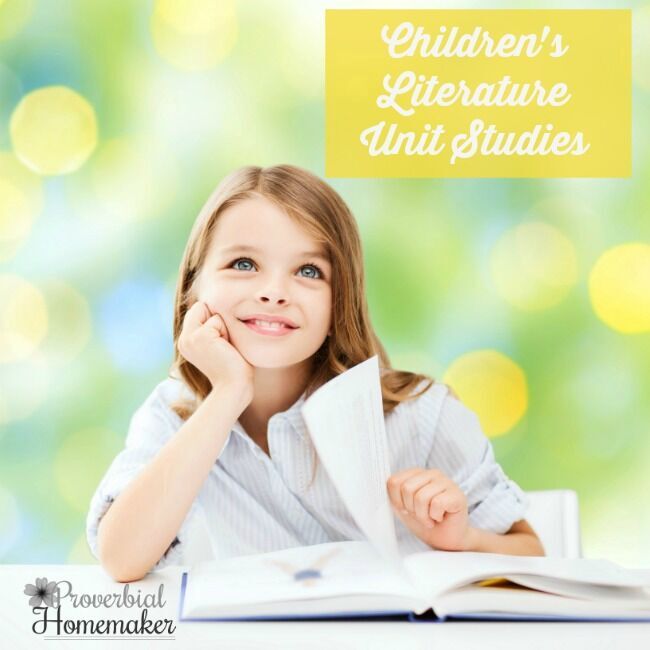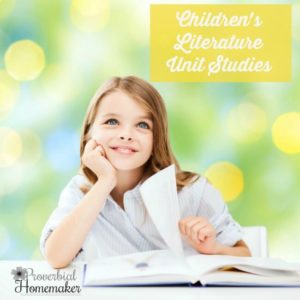 Disclosure: *This post may include affiliate links. As an affiliate, I earn from qualifying purchases. Read the disclosures and terms for more information.
---
The Groundbreaking, Chance-Taking Life of George Washington Carver
I've been a fan of Cheryl Harness for many years. Her colorful, engaging and well-written picture books became a staple of teaching my children and writing my literature-based curriculum now used at Classes By Beth Plus. Harness combines detailed graphics with maps, timelines and other graphic organizers to share the stories of many amazing historical characters.
Recently, I discovered other Cheryl Harness books ideally suited for late elementary and middle school aged children. Just looking at those books took me straight to unit study mode. They're not colorful, with all graphics and maps in black and white, but even without color, they're packed full of wonderful writing and illustrations. Although my children have grown, I still enjoy mapping out fun and educational activities. Try out some of these ideas and discover an amazing world of inventions and the inventors who created them!
[Today's unit study will focus on the wonderful book The Groundbreaking, Chance-Taking Life of George Washington Carver and Science and Invention in America by Cheryl Harness. Check it out from the library or purchase it and use the great tips and idea below for a fun unit study with your kids!]
Language Arts
Descriptive writing: Cheryl Harness provides excellent examples of solid writing. Her descriptions, particularly of people, produce detailed word pictures as you read. One of favorite examples, but certainly not the only one in the book, involves a description of a young George Washington Carver starting on page 51. After reading the various sections of descriptive writing, have your child choose someone to describe following the same style of writing. If your child struggles with writing, start out by brainstorming specific descriptive words and phrases, then work on writing sentences with the phrases. TEACHING TIP: Keep in mind the strong verbs make descriptive writing even more powerful than just using adjectives and adverbs.
Basic lessons/review: When I discover a well written children's book, my first thought is how can I use it to teach writing and grammar? Immediately, I noticed skills presented repeatedly in this book. These types of writing examples are ideal for copy work. You can find even more examples, but these jumped out at me:

Proper versus Common Nouns – there's a wide variety of both types of nouns making it the perfect time to compare them and go over capitalization rules
Number word usage – with small and large numbers repeatedly used in the book, reviewing the rules for when to use words and when to use numbers.
Punctuation when writing years – when using years in writing, students often forget to use commas after years, especially in introductory prepositional phrases like: In 1492, Columbus sailed three ships to America.
Science
Inventions & Inventors Lapbook: This book covers many different inventions and inventors. Create mini books with information about inventions, the contribution to society and the people who invented them. Compile in a lapbook for presenting and review. Be sure to visit the Resources page on my blog for graphic organizer ideas, book making and more.
Cooking Chemistry – create a cookbook of peanut recipes and discuss how cooking reflects a type of chemistry, even if it is edible. Explore the different products made with peanuts including natural peanut butter, peanut oil, roasted & boiled peanuts, trail mix, peanut butter cookies, etc.
Rock Collecting – Carver collected rocks and explored their various attributes. Let your children collect their own rocks, label them and note their characteristics.
Food Allergies – peanuts present a common allergy, especially for children, so consider exploring the idea of food allergies, how they occur and how they're tackled. For an older student, this could be an excellent research project.
Social Studies
Mapping – the cover pages and pages 8-9 of the book feature amazing detailed maps designed by the author.

Although they're in black and white, if you own the book, you could have your children actually color the maps and the other graphics, as well.
Use outline maps to have your children label and note the many geographic locations mentioned in the book.

Timeline – The author includes a running timeline along the bottom of the pages in the book expanding the reader's view of what was happening during Carver's life. Timeline related projects include:

Create a timeline of George Washington Carver's life.
Select an event or historical person from the timeline to explore. It could result in an oral presentation, a report, or creative expression like a diorama or painting.
Activities & Crafts
https://www.daniellesplace.com/html/georgecarver.html – simple and fun activities for younger children.
http://www.dm.usda.gov/oo/colorbook.htm – coloring pages from the Department of Agriculture. These pages could also be great starters for writing assignments.
George Washington Carver enjoyed painting landscapes in his free time. Explore his artwork online, at the library or a local museum. Take your children outside and paint some landscapes for your home.
I am sure many more ideas come to mind as you read this phenomenal book with your children. Be sure to note them in the comments for the benefit of other homeschool families. If you enjoyed or benefited from this post, be sure to visit my blog for other literature based ideas for your homeschool.
God bless,
Beth
---
Beth Hempton, instructor and owner of Classes by Beth Plus, homeschooled both of her children, Ally and John Paul, through high school. A lover of literature and a writer, Beth also co-authored Epi Kardia curriculum (now Train Up A Child Publishing). She is currently collaborating with an illustrator to publish her first children's book. At this time, Beth focuses on growing in her relationship with Christ, teaching her awesome middle and high school students online and encouraging homeschool moms. She lives with her amazing chef husband on Johns Island in South Carolina. You can find her on facebook, pinterest, or blog.