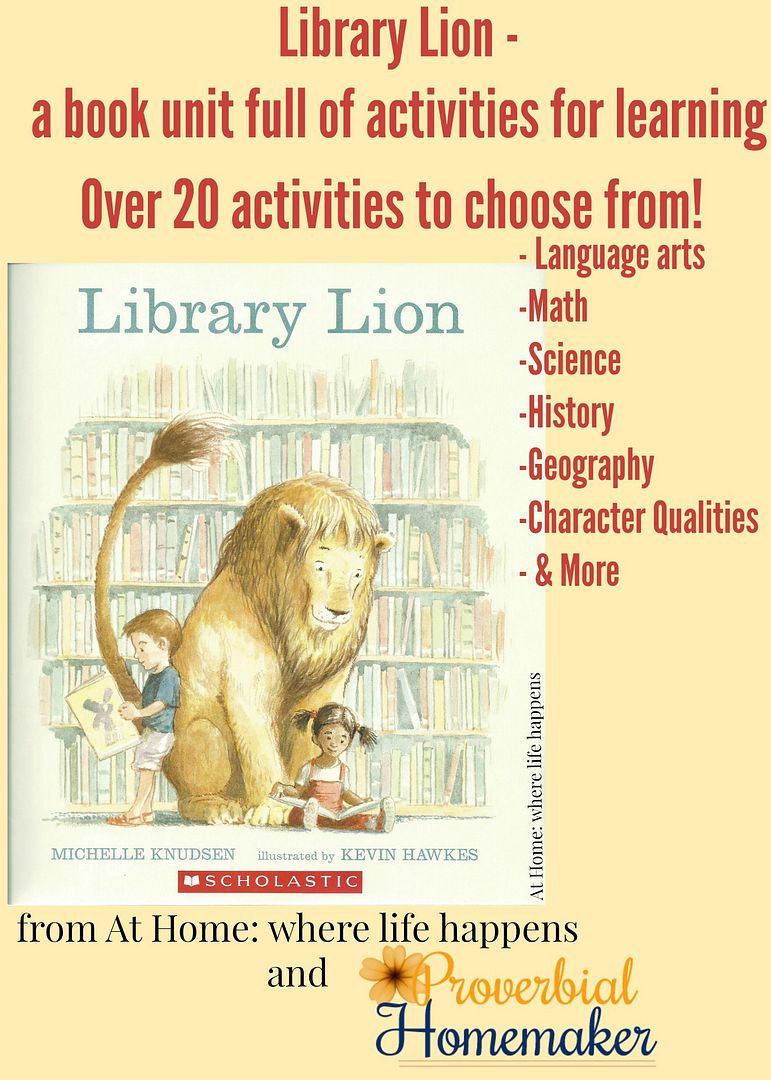 Disclosure: *This post may include affiliate links. As an affiliate, I earn from qualifying purchases. Read the disclosures and terms for more information.
The youngest giggly girl has an ongoing fascination with books containing libraries and animals. We have gone through the dragon series, the mouse series, the book with the pirate in the library, and so many more. But, of all of the books, Library Lion is her absolute favorite. She was beyond thrilled when one of the prize books for doing her summer reading at the library was Library Lion.
Library Lion, by Michelle Knudson, is a wonderful book about friendship among the most unlikely of characters, rules and when they need followed or broken, and how the library is for everyone. When a lion wanders into the library, it sends some of the folks into a frenzy.
Rules, rules, rules are everywhere and the lion soon comes to understand these rules. But he likes the library. No, he loves the library. So much, that he comes earlier and earlier each day and is very helpful. As a cheerful mascot for the library, almost everyone comes to love him. But one day, he decides it is absolutely necessary to break a library rule. Was it needed? Will he be banished from the library forever for breaking the rule?
There is quite a bit here so feel free to pick and choose those that fit you and your students.
Library/Book Resources:
Required: Library Lion by Michelle Knudson
The Great Dewey Hunt by Toni Buzzeo*
Librarians: Community Workers by Alice K. Flanagan*
"L" Is For Library by Sonya Terry*
Do You Know Dewey? Exploring the Dewey Decimal System by Brian P. Cleary*
Library Mouse series by Daniel Kirk*
The Library Dragon series by Carmen Agra Deedy*
*These books are not needed but are some that we kept in a book basket to encourage additional reading by the girls on the topic or are related to one of possible activity choices.
Language Arts:
Quotation Marks – Children's literature can be a great time to study the use of quotation marks since so much of the story thrives on conversation.
Personification – The lion displays a number of different human qualities. There is a desire to please, to follow the rules, to be helpful, for companionship. Discuss personification and help the students find examples.
Math:
Time – Depending on your child's level, choose the appropriate time concepts and study or review them. We worked with hours, minutes, and 3:00 (the time of story time in the book). We also talked "a day". We used a clock as a hands-on manipulative.
Funding – This topic can be for all students but can really expand older students' learning. Discuss how libraries get money and explore your city/county funding. Discuss how that money is used (librarians, workers, electricity, cleaning, computers, paper, ink, books, etc.). Discuss if any of the resources just listed can be eliminated as a money saving measure.
Money – If you were going to by books for the library… Imagine you have a set amount of money. (Choose the amount based on what the child is capable of working with.) If a book costs $5, how many books can you buy? What if the book costs $15? If you wanted to buy 25 books and they each cost $5, how much would you spend? Go through however many book-buying scenarios are appropriate for your child.
Science:
Dewey Decimal System – This is a good time to discuss the organization system of the library.
Lions – A quick tour of lions and what it would really be like if a lion wandered into the library is an interesting side trip. The zoo would be a nice trip to view lions, if possible.
History:
Library history – This is a great research area for older students. It is interesting to run across histories such as the library at Alexandria. There are many cities that have libraries that are beautiful and have an interesting history.
Local library history – If you can find out the history of your local library system, you might find some very interesting things out about your community. Your local historical society or "friends of the library" group is a good start.
Melvil Dewey – Check out the background on the guy who invented the Dewey Decimal System. One possibility is this simple biography.
Geography:
Maps – Discuss the use of maps and types of maps. Have a variety of maps for the students to look at: road, city, building, topographical, population, world, etc.
Map the Library – Does your library have a map? Have the children map either the whole library or the children's area of the library. Using either the map they made or the formal map, visit each section on the map and discuss what you'd find there.
Map to the Library- Using a road map, talk about how to get to your local library. Create a map or directions on how to get to your library or some other destination.
Art:
Architecture – Library buildings' architecture is often beautiful to look at. Talk about the architecture of either your local library building or a library that you find a picture of online. (New York City has a beautiful building.) Either sketch the one you study or design a library of your own and sketch the entrance to it.
Cover Design – Choose a favorite book and create a new cover for it.
Map Art – Maps can be beautiful as well as functional. Take the map you created in the geography section and turn it into a beautiful work of art.
Character Qualities:
Rules – Discuss the reasons and places you need rules. What rules are there for home? church? library? Why are some of these rules in place?
Following Rules – Talk about following rules. Why do we need to follow the rules? Is there ever a good reason to break a rule? How do you know when that might be necessary?
Helping Others – What does it mean to help? What did the lion do to help? What can you do to help? How do you find new ways to help? Do something to help someone.
Consideration – What does this word mean? How do you show consideration? How did the lion show consideration? Did anyone in the book have to change their ways in order to be considerate?
Other:
Field Trip – Take a field trip to your local library. Go through the stacks and talk about the different areas of the library. If possible, arrange for a librarian to talk with your group.
Interview a Librarian – Talk with a librarian about her job. Ask her questions about what she does. Ask about her education and what she likes most or dislikes most about her job. Ask about her favorite books or her favorite section.
At Home.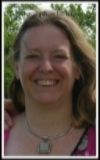 Lori celebrates life as a child of God, the wife of a wonderful husband, and mother to three giggly girls. In the third year of our homeschooling journey, I blog about life, activity, and fun. I throw in some product reviews to round things out. All in all, our family enjoys sharing with you through At Home: where life happens.
Find At Home: where life happens on Facebook, Pinterest, and Twitter.
---
This post is part of the Children's Literature Unit Study series here at Proverbial Homemaker!