Disclosure: *This post may include affiliate links. As an affiliate, I earn from qualifying purchases. Read the
disclosures
and
terms
for more information.
This fantastic unit study is a part of the Children's Literature Unit Study series on Proverbial Homemaker. Check out all the unit studies already available and be sure to subscribe as we'll be having NEW unit studies each week through November 2016!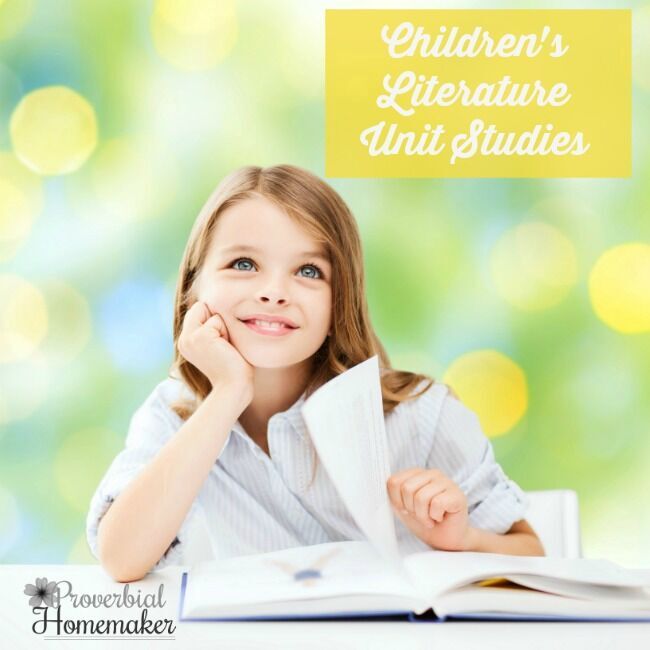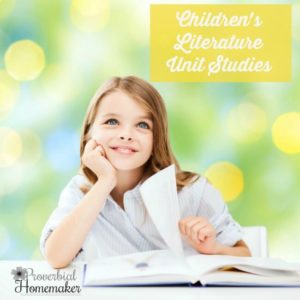 ---
October is here, and in most places in the U.S., that means temperatures are cooling and trees are putting on their brilliant autumn gowns–the leaves are changing to red, orange, yellow, and even brown. Autumn is our favorite time of year, and we love to include in our homeschool literature that inspires us to get outside and take notice.
One of our favorite books is Leaf Man by Lois Ehlert. We love this book not only because it puts us in the mood for the dramatic changes taking place, but because there are so many activities we can do while we read. If you want to join us, there's a free printable at the end of this post that includes 17 pages of activities.
Science
Leaf Man is made of autumn leaves, which might make your littles wonder why leaves change color. There's a short explanation in the printable, but here is an experiment you can do to show them how it works.
What you need:
3 green leaves
Small jar
Alcohol
Bowl of hot water
Plastic wrap or sandwich bag
Rubber band
Coffee filter
What you do:
Have your littles tear the leaves up into little bitty bits
Drop the bits into the jar
Pour alcohol over leaves until just covered
Use the back of the spoon to mash the leaves into the alcohol
No, really get in there and mash 'em up
Cover top of jar with plastic wrap and secure with the rubber band
Place jar in bowl of hot water
Let it sit for at least 30 minutes, shaking the jar occasionally
Remove the plastic wrap and take the jar out of the bowl
Cut a strip from the coffee filter
Place one end of the strip into the jar (we taped the other end to the outside of the jar so it wouldn't fall in)
Leave it alone for about an hour
When you come back, the colors of all the chloroplasts in the leaf will have been left behind as the alcohol traveled up the filter and evaporated
You can see in the picture that our leaves will turn yellow in a few weeks.
If you want 2 more Leaf Science Experiments to try, be sure to download the free printable!
Math
There are several math activities you can do with leaves, and they're all fun
Sorting If you have a preschooler or kindergartner, go gather some different-colored and different-shaped leaves. While you're at it, pick up hickory nuts, acorns, or twigs. Grab a divided tray and have your little sort by color, shape, or object
Measuring Even leaves from the same tree can be different sizes. Have your littles measure their leaves and see which one is biggest
Graphing Counting the leaves and graphing them by color or shape is great math practice! And it's so fun, they'll barely notice they're learning.
Language
Leaf Man is a story and it can really spark a little's imagination. Have your little think about the story, then have him or her think about your own neighborhood. Where would Leaf Man's journey take him if he started out in your backyard? The free printable has a couple of pages where your little can write his own Leaf Man story.
Acrostic poetry–where the first letter of each line spells something vertically–is fun to try, and the words Leaf Man provide plenty of lines for a fun autumn poem. There's a page in the printable for that, too.
There's also a story sequencing worksheet in the printable that will help your little practice plot order. Plus, it's cut and paste, so it's fun. I'm all about the fun.
Art/Craft
You can make a Leaf Man out of the leaves you've collected. That's a fun craft all by itself. But if you want a more stable medium (especially if you have very small littles), construction paper is the thing. I'll even give you a template. I'm cool like that.
What you need:
Autumn colored sheets of construction paper
Lit Mama's Leaf Template
Glue
Scissors
Googly eyes
Laminator (optional)
What you do:
Print out the template
Cut out the leaves you want to use for your Leaf Man
Trace the leaves onto the colored paper and cut them out
Assemble your Leaf Man however you please
Glue him together
Draw a mouth on him
Add some eyes
If you want to laminate him (because it's cool, and you could play with him forever or use him for a bookmark or house decor), wait until he's laminated to add the eyes
Seriously, he won't laminate right with the eyes already on him. Yes, I speak from experience. What was I thinking?
If you want a bit more art, there's a page in the printable for illustrating Leaf Man's final destination, wherever your littles think he will end up.
Geography
There have been some pretty geographical lessons included in some of the subjects above, but it would be very cool to have your little draw up a map of Leaf Man's journey. Have them think about whether Leaf Man is in a rural or urban area, what country he might be in or what town. Then give them some paper and colored pencils and let them draw to their hearts' content.
Don't forget your free printable, which will pull all this yummy goodness together for you and make the whole thing easy on mama!
Download the Unit Study Printable for Leaf Man!
Download the Leaf Man Printable
Your download link will be emailed to you and you will be subscribed to Proverbial Homemaker if you aren't already. Be sure to check your spam/promotions folder. If you have any issues, check out this troubleshooting guide or feel free to email me!
(Note: This lovely printable was created by KT Brison from www.litmamahomeschool.com! Signing up to download the printable will also add you to her email list. You will not be disappointed by her own great posts!)
---
KT Brison is a former children's librarian and educator who gave all that up for the most important job in her life—homeschooling her boys. Though she loves the outdoors and rambling around her farm, she can usually be found with her nose in a book. Any book. As long as it has words. You can find other Story Time unit studies at www.litmamahomeschool.com. You can also find her on Facebook, Pinterest, Twitter, and Instagram.