Thanksgiving is coming! One of the best ways to prepare your family is to focus even more on gratitude during the month of November. Today I have some fun Thanksgiving calendars that can help! This Thanksgiving calendar set focus on gratitude and scripture!
*** NOTE: These Thanksgiving calendars have been updated so that you can print them once and use them any year regardless of the date change of Thanksgiving Day. See details below!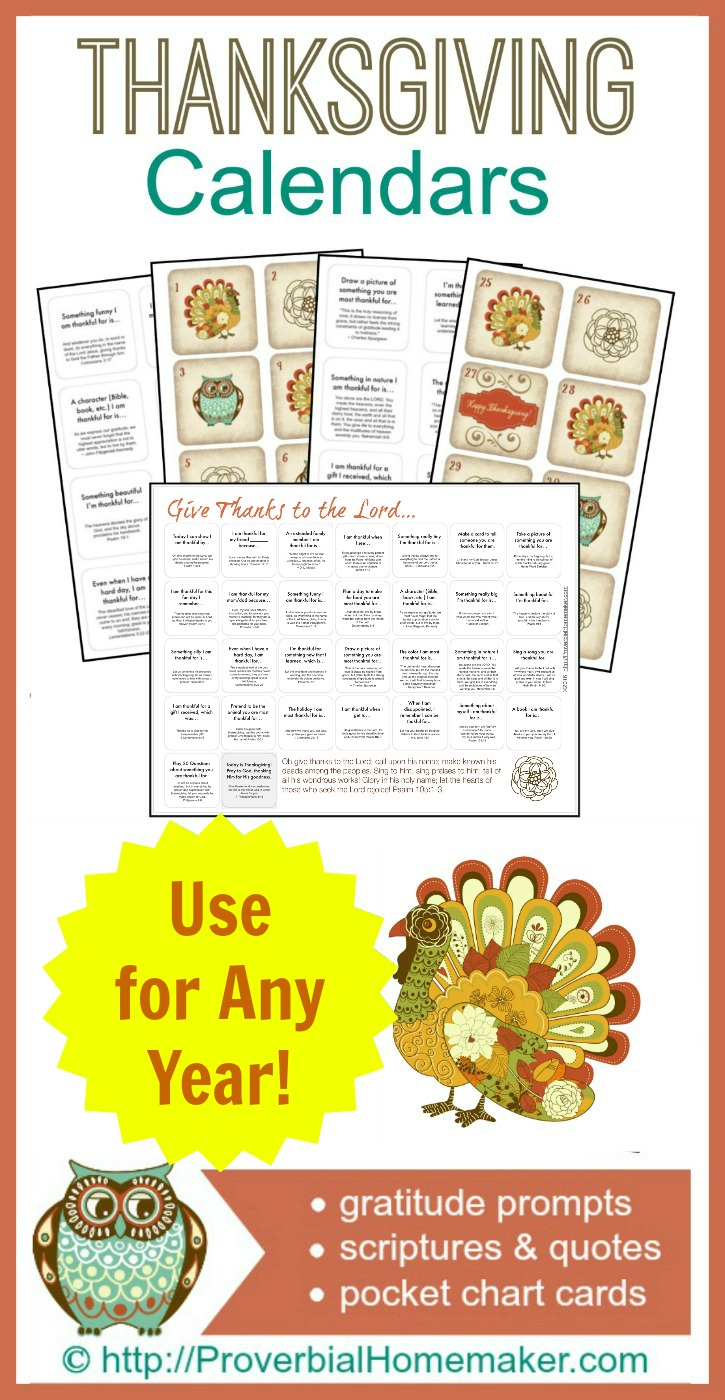 Disclosure: *This post may include affiliate links. As an affiliate, I earn from qualifying purchases. Read the disclosures and terms for more information.
Thanksgiving Calendar Focusing on Gratitude
If you use a pocket chart in your home for calendar time, you can print these fun Thanksgiving themed pocket chart cards! The front has a cute picture and the back has a writing prompt that focuses on being thankful. (Print duplex or double sided manually.) For pre-writers or just to keep it simple, you can chat about the prompt during breakfast. That's what we plan to do! Each card also has a thankfulness quote or scripture to discuss.
If you don't have a pocket chart, you can still use the cards to go through the month. One idea is to print them and hole punch them and then put them on a book ring so you can easily flip from day to day. You can also just print out the one-page calendar that has all the prompts and scriptures for the month.
Print Once, Use Every Year!
These calendars have been very popular for the past three years, so by request, we have updated them so that you can print them once and use them every year! For the cards, simply swap out the Thanksgiving Day card for whichever day it lands on. If you've laminated the cards, you can write the date on it with a dry erase marker.
Similarly, for the month view calendar, simply go through the prompts once a day and use the shaded square on Thanksgiving Day, picking up where you left off after that. You can laminate it and write the dates on or just cross off each prompt as they are used to keep your place.
Have a wonderful season of Thanksgiving as we focus our hearts on God and prepare for the holiday season!
*** 2019 Challenge! ***
Join us for the 30-Day Thanksgiving Challenge! We'll be using the calendar as a community and sharing photos via Facebook and Instagram! Here's how to participate:
Download and print the month or pocket calendars.
Each day includes a Scripture or quote and a discussion prompt for families to talk through, all focusing on gratitude.
You can write and pray through the quote/Scripture, discuss the gratitude prompt, and do any of the suggested activities.
Snap a photo of your writing, family time, or anything that gratitude prompts inspire for you.
Instagram: Share your photos on Instagram, tagging @tauna_phomemaker and using hashtags #proverbialhomemaker and #thanksgivingchallenge
Facebook: Share the photo on the Proverbial Homemaker FB page as a comment on the daily thread that will be posted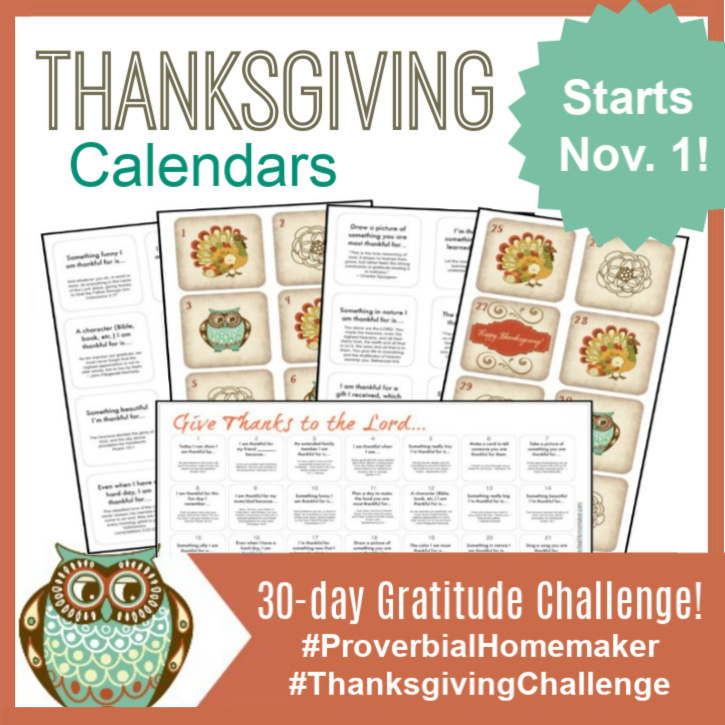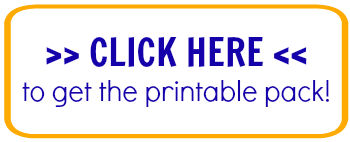 You Might Also Like…
A Heart of Obedience – A Family Bible Study