*** Hey! There's a BIG curriculum giveaway at the end of this post worth over $700! Don't miss it! ***
I polled a group of moms to find out what their greatest homeschooling fears were when they first started. I wasn't too surprised by their answers because I had them at one time, too. Fear is a natural human emotion. It protects us from physical and psychological pain, yet it can also be paralyzing.
It's good to research homeschooling and weigh the benefits against the risks before jumping in, but I'm hoping that by addressing your homeschooling fears, I can help you move past them into homeschooling with joy and confidence.
Disclosure: *This post may include affiliate links. As an affiliate, I earn from qualifying purchases. Read the disclosures and terms for more information.
Some of the Most Common Homeschooling Fears
You're not good enough. That's what the enemy wants you to believe, but just think about that for a minute. Who loves your children more than you? Who knows your children better than you?
You aren't a certified teacher? Research by the National Home Education Research Institute (NHERI) shows that homeschooled children consistently outperform students in both public and private schools. The education level of the parents makes an almost indiscernible difference, even if they're a certified teacher.
Did you graduate high school? If you have a diploma from a public high school and you don't feel qualified to teach your own children, what does that tell you? Even if you didn't get a high school diploma, if you know how to read, you can teach your children. There are curriculums that provide everything you need, some even provide scripts. You don't have to know everything. Nobody does!
Did you know how to parent before you had children? Probably not. Most of us learn on the job. Whether you realize it, or not, you've been homeschooling since they were born. While they were with you they learned to sit up, walk, and talk. You didn't have to teach them all of that, just encourage them a little. It's the same way with homeschooling. God has instilled in them the desire to explore their environment and learn. You just need to provide some resources and assistance.
The only prerequisite for teaching your children is your love for them…Check!
Finances: Homeschooling doesn't have to cost a lot. There are a lot of free resources on the internet, and there are other ways of cutting corners such as shopping garage sales and thrift stores, and buying second-hand. There are Facebook groups for homeschooling cheaply. Curriculum that allows you to teach multiple students at once helps with both finance and time management.
Public schools spend an average of $11,000 per student. Homeschool families are estimated to spend an average of about $900 per child, and many families spend far less than that. Again, homeschoolers test higher than public schooled students. It isn't the amount of money that is spent that makes a school successful, it's the quality time.
Time: Time management is always an issue. It's true that you will have to learn to prioritize your responsibilities and be flexible, but you can do that, too. As your children grow up there will always be different classes and activities that have to be worked around, so it's a skill that will come in handy. It's an important life skill for your kids to learn, too.
Homeschooling is highly customizable. Your schedule is up to you and can be set up to accommodate parents' work schedules, travel, and preferences. If you're imagining sitting with your children 8-3, Monday through Friday, you don't have to mimic the public school schedule. In fact, because the teacher/student ratio is so small, it doesn't take near as much time on the teacher's part. Additionally, as students get older, they become more independent and responsible for their own school work.
"I can't be with my kids all day." Yes, I've actually heard that a lot. What a sad statement! I'm not going to tell you that homeschooling will always be easy, because it won't. What I will tell you, though, is that homeschooling changes the family dynamics. If discipline is a problem, it will be the first thing you will need to work on, and is among the advice I offer in "9 Easy Steps to Homeschooling." If you don't have obedience, then that is your first order of business. Children know when you don't want to be with them. In fact, some of that negative behavior is due to a need for attention. Always being shuttled off to school and extra-curricular activities won't do anything to help their behavior. What will help, is being around adults more and peers less, having boundaries that are firmly set, and consequences that are consistently enforced. One of the best gifts you can give your children is time with you, and caring enough about their future to mold them into people that others will enjoy being around.
Criticism/Lack of support: I would venture to say that most homeschool parents are faced with criticism and a lack of support. You and your spouse need to present a united front when it comes to family and friends that are less than supportive. The homeschooling father is the first line of defense and it's his job to firmly let others know that this is the decision that the two of you have made and that's that.
NHERI (National Home Education Research Institute) has done a lot of research on homeschoolers and the results are all very encouraging. Showing this research to doubters may reassure them, but then again it may not. It's up to you to be diligent in your homeschooling, and with time they will see that it works.
If you feel that God has called you to homeschool, and that your commitment is to Him, that will give you the strength to keep going when the going gets tough. Invite Him to work through you to prepare your children for adulthood and the purpose He has planned for them.
Kids Missing Out: You are absolutely right, your kids are going to miss out on things. Things like peer pressure to experiment with drugs, alcohol, and premarital sex; bullying, indoctrination, and sleep deprivation.
Seriously, though, homeschoolers have many opportunities for socialization. Homeschool support groups offer things such as proms, sports associations, band, choir, and graduation ceremonies. Additionally, homeschoolers take advantage of programs through churches and civic associations. There are opportunities in every community, you just have to seek them out. If you live rurally, as I do, you may need to drive to a larger city once a week or so, but it's worth it. Finally, if there is something you want for your child, you can always organize it yourself. Kids need not miss out on anything just because they're homeschooled.
"Keeping Up" and "Doing It Right: This is something else that you don't need to worry about. In homeschooling, you are free to work at your children's pace. They may be at a different grade level in each subject. Are they having trouble mastering a concept? Slow down and spend as much time as they need. Are they bored? Challenge them by picking up the pace. Every education has gaps, but with homeschooling, you get to choose where those gaps are. There's no one "right" way. Every homeschool family is different, and even within one family, each child may use different resources. Again, you tailor your homeschool to suit your family's needs.
Some states require testing, so my advice is not to worry about it too much. Use the test results to get a better idea of your child's strengths and weaknesses, as well as to rate their progress. But at the same time, take the results with a grain of salt. They don't measure things that are truly important such as character traits and life skills. Standardized tests may be based on Common Core, which you probably are not using, and schools "teach to the test" to prepare their students.
Despite disadvantages, homeschoolers still outperform public schooled students. Go over some basic things with your children to prepare them, such as filling in the bubble, erasing completely if they change their answer, making sure they are on the right line/number, etc. Otherwise, just go on with your curriculum and don't worry about what will be on the test. Try not to stress because your children will sense it and be affected by it.
College and Military: You may worry about your child being able to get into college or the military. Colleges are increasingly seeking out homeschool graduates. Homeschoolers are doing very well! There's also help when you need it. HSLDA (Homeschool Legal Defense Association) offers their members assistance in things like planning for high school, preparing transcripts, and help if you have any problems.
Graduation is still a celebrated accomplishment with homeschoolers. Your child may be able to take part in a group ceremony, or you can plan your own one-of-a-kind celebration. Beautiful announcements and diplomas can be ordered online with your homeschool's information on them. Choose a name and motto, because they can be put on the diploma and will mean something to the graduate.
At one time, homeschoolers had to obtain a GED in order to get into the military, but thanks to the efforts of HSLDA, that has been changed and homeschool graduates are treated the same as other high school graduates.
————
Tauna at Proverbial Homemaker can help you get started homeschooling! It can definitely seem overwhelming to navigate all the information out there on how to homeschool. Homeschooling fears are common! Tauna's down-t0-earth insight can help. Launch into your homeschool journey with confidence with these 10 steps to getting started homeschooling.
BUNDLE GIVEAWAY #2 – $721.94 Value!!
This is bundle 2 of 3 in the big How to Start Homeschooling series here on Proverbial Homemaker! Be sure to check out all the great posts and giveaways – we have 3 bundles like this one PLUS 10+ individual giveaways AND articles that give you all the info you need to launch into your homeschool year with confidence!
You're going to love Bundle Giveaway #2! Here's what's included:
Morning Time Session from The Homeschool Garden ($29.99 value) *One of Tauna's Favorites!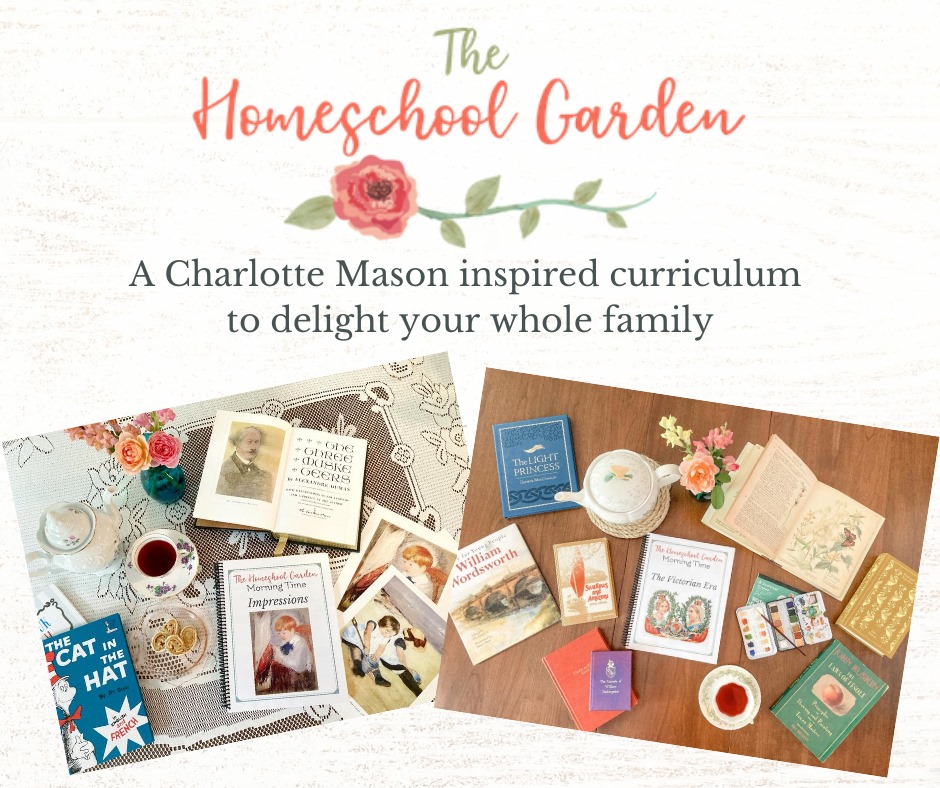 This is one of my favorite new-t0-me resources this year! The Homeschool Garden provides everything you need for themed Charlotte Mason morning time sessions (of course, you can do them any time of the day) and include literature, nature study, art study, music, poetry, tea times, and more! We have been enjoying the beauty it adds to our homeschool and how simple it makes incorporating a Charlotte Mason approach.
You can have access to ALL the sessions in The Homeschool Garden membership. Enrollment is open through August! This is what we have and we love it! You can also purchase individual sessions if a certain theme catches your fancy or you want to try it out before buying membership. The bundle giveaway includes WINNER'S CHOICE of any single morning time session from The Homeschool Garden.
Year 1 Family Curriculum from Bible Road Trip ($125 value) *One of Tauna's Favorites!
Of all the things we can teach our children, a love for God and His Word is the highest priority. Bible Road Trip from Thinking Kids Press is the primary resource that our family uses to teach the Bible in our home! It is our favorite Bible curriculum, great for any family whether you homeschool or not and can serve as a backbone for intentional discipleship in your home.
In this bundle you can win the family curriculum for Year 1 of Bible Road Trip! It covers all ages, pre-k through high school, and takes your family from Genesis through Esther with Bible readings, discussion questions, prayer, activities, crafts, and more. Be sure to check out the Scripture cards and Notebooking Journals that you can add to the main curriculum!
1 Year Membership to Schoolhouse Teachers ($224.97 value)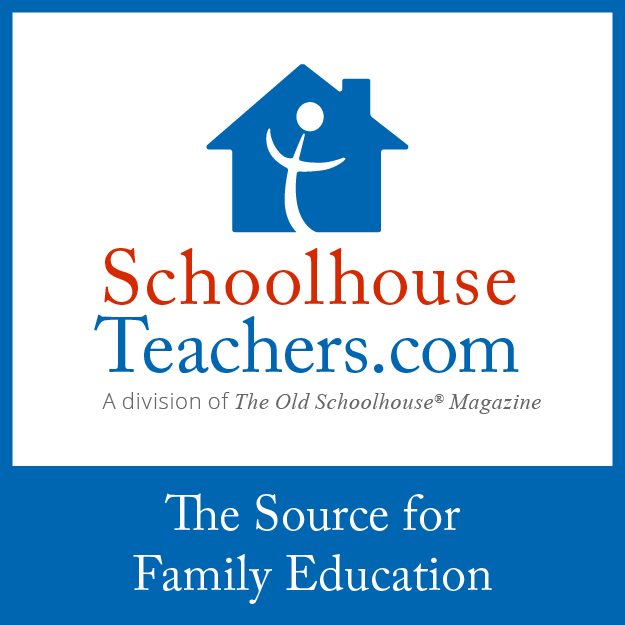 Schoolhouse Teachers is a resource we've used as a supplement in our home for years (although many families use it for their entire homeschool). It is a Christian curriculum site with hundreds of self-paced online courses for your kids ages pre-k through high school. They cover ALL ages and ALL subjects. One membership gives you access for all your kids! It comes with some great perks, too, teacher helps, college and career planning, portfolio builder, and more.
A Year of Playing Skillfully from Homegrown Preschooler
($159 value)
A Year of Playing Skillfully
is a wonder based, developmental school-year curriculum designed for children ages 3-7. Concrete themes and character traits have been carefully chosen for children to explore. Research based learning opportunities address the needs of the developing brain in the following areas: Language and Literacy, Math and Manipulatives, Science and Sensory, Art and Music, Gross Motor and Outdoor Play, and Social Emotional and Home Life.
Beautiful monthly printables help parents track each critical developmental area. Detailed instructions, supply and resource lists save precious time in planning for families with young children. The photo rich pages will inspire a sense of curiosity and enthusiasm for both parents and children. A Year of Playing Skillfully is the perfect resource to build a firm foundation for lifelong learning.
What people love about A Year of Playing Skillfully:
– Inspires a sense of wonder
– Researched Based
– Go at your own pace
– Character Building – we're interested in the whole child
– Monthly Printables
– Photo Rich Pages
– Supply and Resource Lists
Homemaker's Friend 2020 & 20201 Daily Planners ($30.98 value)
Homemaker's Depot is the home of Homemaker's Friend Daily Planner. Designed by a homemaker, this planner helps you fight off that frazzled feeling and stay focused each week. With good planning and God's grace and guidance, you can fill your role successfully and take time for what matters most.
Win the 2020 Planner & 2021 Planner set ($30.98 value) and join thousands of other satisfied women who use it daily. Includes: Monthly spreads for long-range planning, Weekly spreads for sketching out an entire week day by day, perforated shopping lists, weekly tasks lists, tabbed dividers and pockets inside the back cover.
Learning Language Arts Through Literature Level of Your Choice from Commonsense Press ($62 value)
Win a Teacher/Student combination of Learning Language Arts Through Literature, worth $62! You can choose any grade level between 1st and 8th. Learning Language Arts Through Literature is a literature-based curriculum that integrates all of the parts of language arts into one program.
Highlights/Features:
A complete language arts program for first grade through high school
First through eighth grade levels take an integrated approach to teaching. Using quality literature, lessons teach grammar, writing mechanics, vocabulary, spelling, and other language arts skills
Reading real books instead of basal stories makes reading more attractive to the student
36 weekly lessons divided into easy-to-use daily plans.
Teacher friendly, with little or no teacher preparation needed
Lessons typically take less than an hour
Review activities follow each lesson providing additional skill practice
Assessments aid teachers in identifying strengths and weaknesses.
13 Book Parts of Speech Bundle with video lessons and answer keys from Kirkwood Education ($90 value)
Kirkwood Education is a Christian online homeschool program for pre-k through 5th grade. It is a complete learning system for $1 a day. For this giveaway, Kirkwood Education is gifting one winner a 13-Book Parts of Speech Bundle with video lessons and answer keys!
Learn More About Kirkwood Education Online Program:
Kids Work Independently – Children learn at their own pace with video instruction, interactive lessons, and lots of practice exercises.
Works on all devices – Kirkwood Education Online works on all devices, including desktop computers, laptops, ipads, tablets, and smartphones!
Preschool through Elementary Curriculum – Subjects include Preschool, Kindergarten, Reading, Vocabulary, Spelling, Phonics, Language Arts, Math, Bible Lessons, Science, and American History. Christian values are woven throughout the program.
Flexibility to Homeschool in the Way that Works Best for Your Family – Parents create unique settings for each student to have their own personal course of study. Parents can choose a grade level to get started quickly, and all curriculum and settings can be easily adjusted at any time.
Student Records – Never struggle with student records again! At a glance, parents can see exactly what students have accomplished, along with comprehension and mastery levels of each individual concept. All student records are available to print or download at any time.
Companion Workbooks – 75 Printable workbooks are available for pdf download at no additional cost. No printer? No problem! The workbook pages for each lesson can be viewed on the student's screen, so students can complete assignments without printed workbooks.
Weekly Student Awards – Students earn award certificates that include a summary of student accomplishments over the past week and can be printed and presented to the student.
Pricing is a monthly subscription: $30 a month for a single student, and you can add students for $15 each. It is affordable, easy to set up, and easy to use. Have questions? Our dedicated Christian support team is there for you every step of the way.
Connect with Kirkwood Education:
By entering this giveaway you agree to sign up for Proverbial Homemaker emails (if you aren't already signed up). Must be 18 years of age or older to enter. Contiguous U.S. states only. Giveaway ends August 14th at 11:59pm PST. Each vendor is responsible for delivery of the prize. Winner has 48 hours to claim prize before another winner is chosen.
You Might Also Like…
---
This was originally a guest post for Proverbial Homemaker by Michelle Curren. She homeschooled for fourteen years until both of her children graduated high school. She is the author of "9 Easy Steps to Homeschooling." Her son is a small business owner, and her daughter is in college, majoring in Psychology. She lives with her husband on a rural homestead in the Missouri Ozarks with a menagerie of dogs, cats, and poultry. She writes at Mid-Life Blogger where she hopes to encourage the next generation of homeschooling families. Her blog can be found at http://midlifeblogger.com.