Disclosure: *This post may include affiliate links. As an affiliate, I earn from qualifying purchases. Read the
disclosures
and
terms
for more information.
Unit studies are definitely a favorite homeschool resource in our family. We don't use only unit studies as our
homeschool
curricula, but I do weave unit studies into many of the topics we study. I also use homeschool unit studies as special studies for holidays or for times when we need a break from our regular school work but don't really want to take a long break from the routines of school.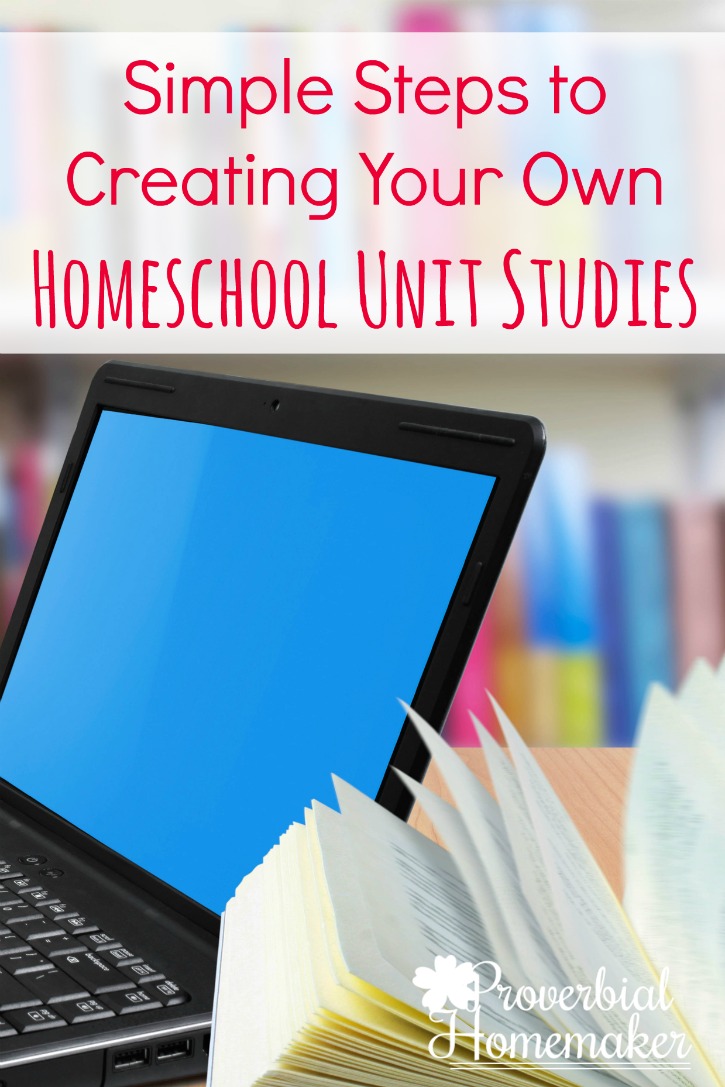 What makes homeschool unit studies so awesome?
The best part about using unit studies, for me, is that a unit study can allow the whole family to learn together. And having all the kids busily working and learning together is one of my favorite parts about homeschooling. Unit studies allow you to follow the kid's interests in your homeschool learning. You can use a study that's focused around a topic that your kids love. Unit studies are great for kinetic learners because you can use activities that are hands-on. And unit studies help kids to make connections as they learn because unit studies tie in multiple subject areas around one central theme.
Of course, you can purchase already made unit studies. And sometimes this is the best thing to do because of the quickness and convenience. I don't know how many times I've found myself on the night before a holiday, wishing I had some kind of special study so that we could learn more about the holiday. I can go online, find a digital unit study, download it, and have it to begin the next day.
But, sometimes you can't find a unit study on a topic that interests your kids or you. Or, you may want a unit study focused around a literature book that you're reading. It's really easy to develop your own unit study.with these simple steps. And don't miss the freebie at the end of this post! It's a printable unit study planning pack that will walk you through each step as you plan out your unit study.
Step One- Choose a topic.
Is there a subject that your kids are totally interested in? Is there a holiday coming up that you'd like to study in depth? Would you like to focus on a particular period of history? Or, perhaps there's a book that you're using as a read aloud that you'd like to build a unit study around.
There's no limit to the topics you can choose for a unit study. Often I like to take a topic that's included in some of our regular subject matter curricula and go more in depth with a unit study. I also love to build unit studies around great kids' books. I have several series of literature unit study ideas, including this series of thirty-one unit studies based on great kids' literature.
Step Two- List the academic goals you have for this unit study.
In the second step, you're going to consider what you really want the kids to learn from this unit study. If you're building a unit study around a holiday, your main goal may be for your kids to understand the history of the holiday and the reason we celebrate it. If you're building a unit study around a book, your goals may include comprehension of the book plot, an understanding of character study, or the ability to compare and contrast different characters and their responses.
If you have children of different ages that you're including in the study, you'll want to make sure that you specify goals for each. Your kindergartner and middle schooler can both be included in the unit study. But you'll have different goals for each of them.
Step Three- Create a book list.
How are you going to learn about the topic you've chosen? Through books, of course. In this step, you need to develop a book list that will cover the topic or topics you're going to cover throughout your unit study. Even if you're using a literature book as the basis for your unit study, you will need to develop a book list because you're going to cover various topics related to your main literature book, and you'll want to read more in depth about each topic.
If you're doing a unit study about horses, you may look for books on horse care, horse breeds, horse anatomy, the history of horses in a particular area. If you're doing a literature based study on Little House on the Prairie, you may look for books about pioneers or the American west.
You can find books by googling "children's books about…." You can also search Amazon for "children's books about…." I especially like to use Amazon for this because once you find one good book, you'll see the related suggestions underneath and that can take you down a whole rabbit hole of books about the topic.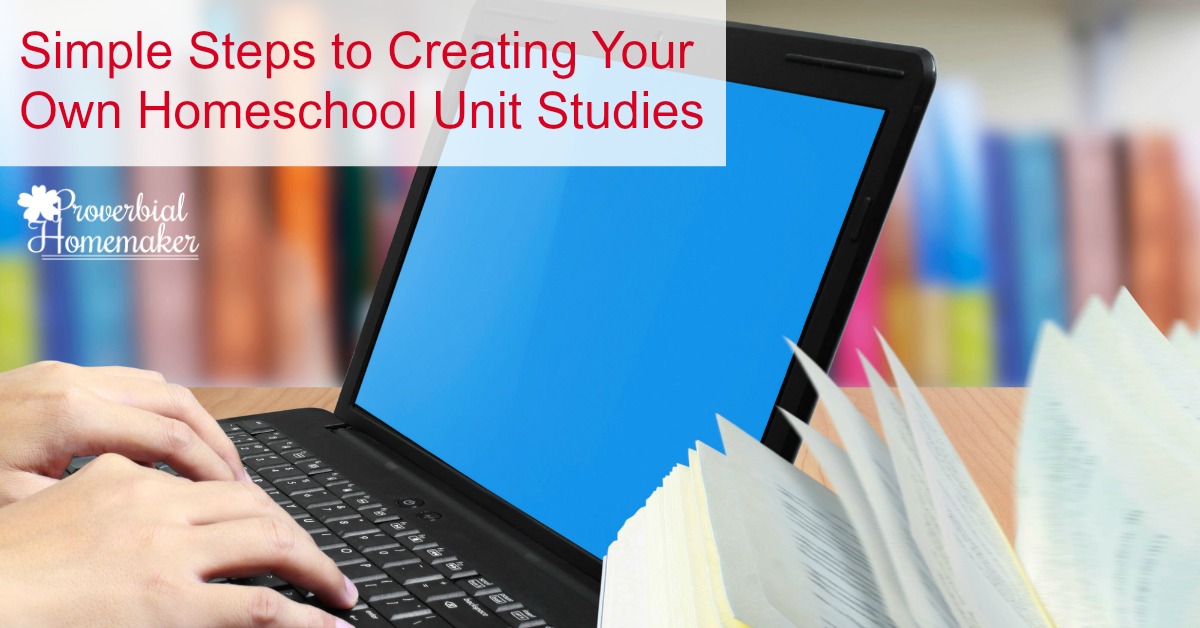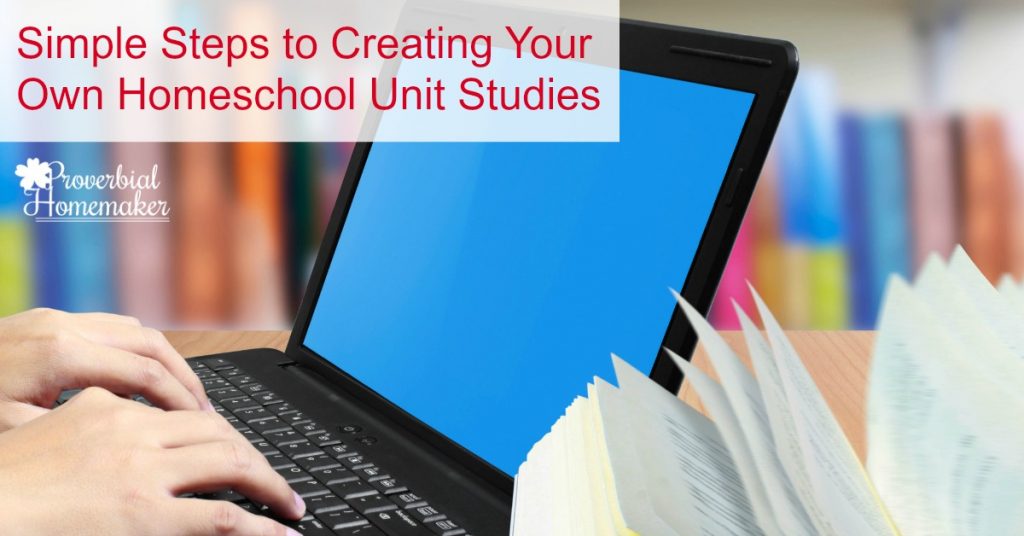 Step Four- Find fun activities.
You are next going to make an activities list. Just like your book list, your activities should revolve around the topic or topics you're covering in your unit study. If you are studying the artist Claude Monet in a unit study, activities may include writing a short biography about Monet or creating a piece of artwork in the Monet style. If you're doing a literature based study on The Lion, the Witch, and the Wardrobe, you might include activities such as making your own Turkish Delight to sample or doing a mini lapbook on lions.
If you have kids of different ages, make sure to include a variety of activities that will be appropriate for the different age groups. Older kids might do a writing activity, while younger kids might draw an illustration or dictate a story.
You can google for activities as you did for books- "kids' activities for learning about…." You can also search on Pinterest. It's a great resource for finding unit study activities because there are so many great posts with unit study ideas for so many different topics. Type "activities for…" into the Pinterest search bar to come up with a whole host of suggestions.
Step Five- Make a schedule.
Now that you've got all your books and activities listed, you're going to plug them into a schedule. I do this in one of two main ways.
You can decide how many days you want your study to take, make a lesson plan schedule with those days and each subject area you're going to cover listed, and then write in what you plan to cover each day- which books to use, along with which activities you'll use and which subject areas those activities fall into.
The other alternative is to use more of a journaling method. You'll list out the days you want to work on your unit study and the subject areas that you want to cover. And then each day you'll write in what you covered that day- which books did you read and which activities did you complete? This method provides more flexibility that allows you to spend more time on activities that the kids are really getting into without messing up your schedule.
It really is a simple thing to create your own unit study. Following these steps, you'll create fun homeschool unit studies that you can use for the whole family. Don't forget to pick up your free planning pack that will walk you through each step each time you want to create a unit study.
Download the Create Your Own Homeschool Unit Study Guide
Download this FREE packet to help you create your own unit study with ease.
Create Your Own Unit Study
Your download link will be emailed to you and you will be subscribed to Proverbial Homemaker if you aren't already. Be sure to check your spam/promotions folder. If you have any issues, check out this troubleshooting guide or feel free to email me!
Note: Signing up to download this form will subscribe you to ProverbialHomemaker.com and AsWeWalkAlongtheRoad.com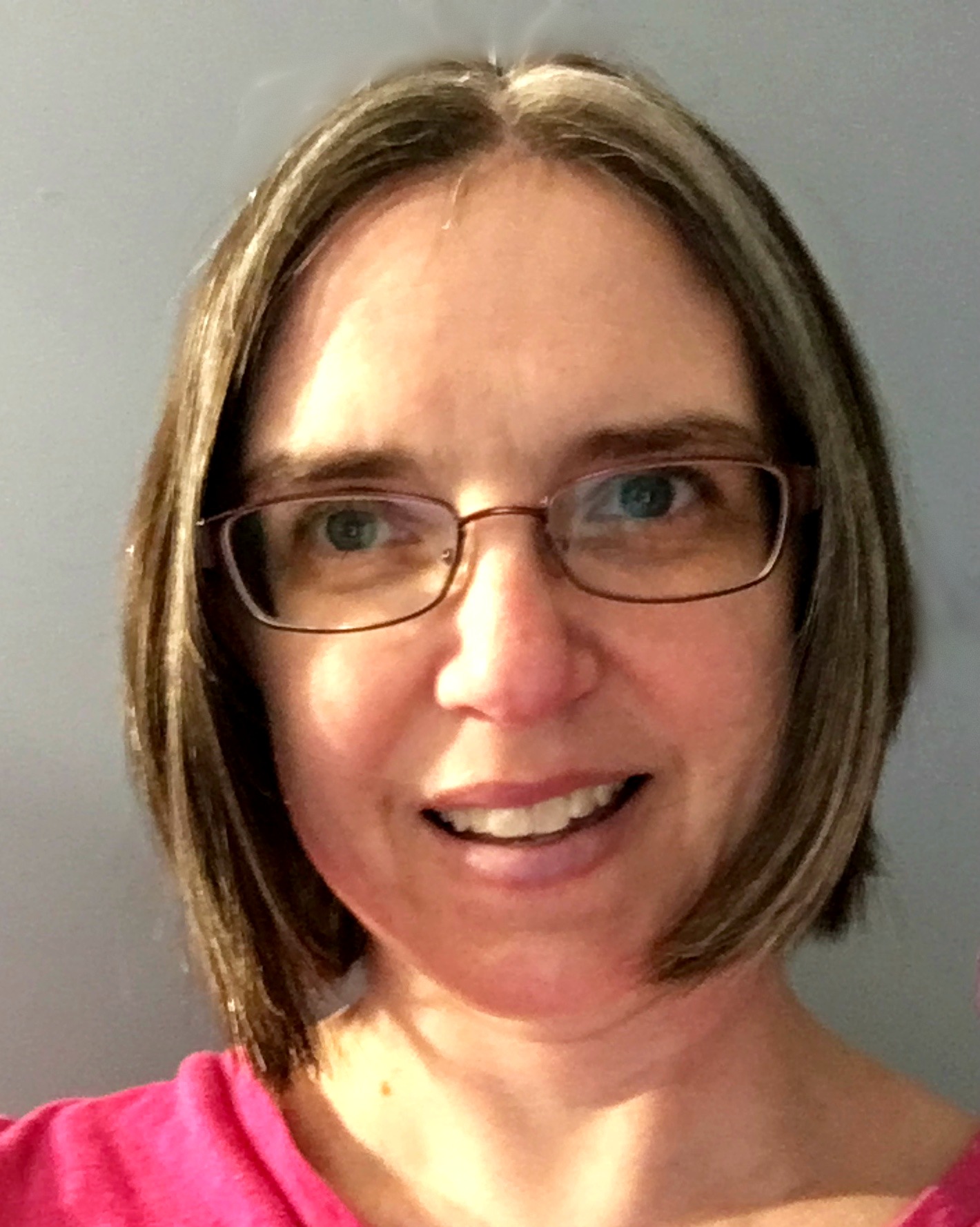 Leah Courtney is a child of God, wife, mother, and homeschooling mama. She's homeschooled four children since birth, and will soon be the mother of a homeschool graduate. In her (very rare) free time, Leah loves to read and color complicated pictures while listening to audio books. You can find her blogging at As We Walk Along the Road where she's posting resources and encouragement for other homeschooling mamas.