Disclosure: *This post may include affiliate links. As an affiliate, I earn from qualifying purchases. Read the
disclosures
and
terms
for more information.
If your kids have ever been in public school and you are now going to, or are in the process of, homeschooling them, then don't forget about letting them change gears. There is a transition from public school to homeschool no matter what age or length of time in public school for the entire family. The roles are changing for all of you. We remain parent and child, but now we are adding teacher and student to the mix. There is also a change to our lifestyle. We add teaching methods, learning styles and changes to the schedule of our day. We are incorporating learning right into our lifestyle.
Tips for Creatively Transitioning from Public School to Homeschool
Time
Transitioning from public school to homeschool is different for each family. I started homeschooling my son at the start of 2nd grade. We took some time to change from public to homeschool. My son had hated school right from the start so I had to take my time to make learning fun again. It took months to bring back the natural curiosity of my child.
My daughter saw how much fun we were having and that we were learning things that my son was interested in, so she started asking about being homeschooled herself. She changed from public school to homeschool after three months in 6th grade. She was ready to jump into lessons the first day and really hasn't stopped since.
Don't rush through the transition from public school to homeschool. It will take time. There might even be a phase of not wanting to learn or a lack of curiosity. Kids might want to be on the computer, play video games or watch television. Or they might want to sleep in, stay up late or just sit around doing nothing. My son went through this phase. I didn't let it throw me. I knew that his natural interest would come back, with a little encouragement.
Encourage Curiosity
Beginning the homeschool journey takes patience. We don't want to over-do with too many lessons all at once, especially if they are going through the "I don't want to learn" phase. We want to encourage our kids to be curious. Letting them read or look through books that might interest them is a great start. Playing games, educational or otherwise, is another way to get them interested in things. Take a walk in nature, whether that is a nature park or around the block. Listen to music or play an instrument. Play with art supplies. Get them active with something that perks their interest.
You know your kids and their interests. Have on hand books, DVDs, games, activity kits or other items that they can explore and learn about what interests them. You can slowly add some work into the mix. Writing a story about the video game he enjoys. Use simple math sheets that incorporate items they are interested in, like horses or trucks. Playing, exploring and learning goes along with curiosity.
Get Creative
Creativity is not just arts and crafts. It can be a way of looking at something differently. The perfect time for using this type of creativity is during this transition. Using some creative ideas can work when the kids are going through the "not curious, not interested in learning" phase or just to take some time to get reacquainted with them.
Television
When the kids just want to watch television why not have some DVDs on hand of things that interest them? My son loves cars, so we have a few movies that focus on cars and other vehicles. You can also use Netflix, Amazon or Hulu to find documentaries on the subject of interest. Also be sure to look at PBS, History channel, The Learning Channel and others that have programs that might interest your kids. Yes, they are watching television but they can also be learning while they are at it.
Video Games
Playing video games is another way that my kids like to spend time "not learning." We look for what is educational in any game that they are playing. I ask why is it educational, what are they learning, how they are learning. It becomes a game in itself finding out how and why a game is educational.
Field Trips
We took many field trips when I first started homeschooling. Some were the typical "educational" field trips. One of our favorite educational field trips is to museums. Other traditional field trips might include living history exhibits, nature reserves, and historical event re-enactments. But also think outside of the box when looking for places to visit on field trips during this transitional time. Check specialty stores that include things that the kids are interested in like:
Archery
Sewing
Motorcycles
Electronics
Farm & Tractor Supplies
Pet Stores
Model Trains
Also, don't forget to check some interesting businesses or occupations like:
Accountant
Seamstress
Engineer
Car Mechanic
Photographer
Small Engine Repair
Artist
Have your kids talk to neighbors, friends and family members about jobs, interests, hobbies or other activities. It might give them ideas for things that would interest them. Really, anything that your kids have shown an interest in is a great place to start exploring.
Fun
Having fun is the easiest way to relax into homeschool. There are plenty of activities that you and your kids, or just the kids, can do outside and inside. Outside activities might include some type of sport, a picnic, or riding bikes. Inside fun could include making a blanket fort, playing games, making crafts, or creating with creativity kits. These activities don't even have to be educational, but they can be or you can think of how to make them educational.
Non-Academic Learning
Life skills are taught to our kids in a variety of ways. We teach them character-based and skill-based skills by example from birth but we also can make a purposeful effort to teach these skills to them. During the transition from public to homeschool we might not be doing many "lessons" but we can always teach by example. This is also a good time to brush up on household skills or other life skills.
Benefits
Homeschooling takes time, patience and effort for all of us. It is worth it in the end, even the days that aren't very fun. There are a few things to remember about homeschooling.
First, be sure to know and follow the requirements of your state for homeschooling.
Second, even if we are doing "school at home" and following the schedule and curriculum of a public school it is ok to adapt it all to fit your individual child.
Third, there is fun in a living and learning lifestyle even if it isn't always the easiest thing to do.
Spend time learning your kids' likes and dislikes, their interests and the times when they naturally work better during this transition. It will help you have happy students when you are clued into these things and use it to make your homeschool fit your family. Be sure to check out the free "Creative Transitioning Ideas" worksheets below to help you create some ideas and plans of your own for a creative transition from public school.
Download Your Free Creative Transitioning From Public School Ideas Sheet!
Make sure to get your free copy of Creative Transitioning Ideas made to help you and your child transition easily from public school to homeschooling.
Creative Transitioning Ideas
Your download link will be emailed to you and you will be subscribed to Proverbial Homemaker if you aren't already. Be sure to check your spam/promotions folder. If you have any issues, check out this troubleshooting guide or feel free to email me!
Note: Signing up to download this form will subscribe you to ProverbialHomemaker.com andHomeschoolingWithTea.com.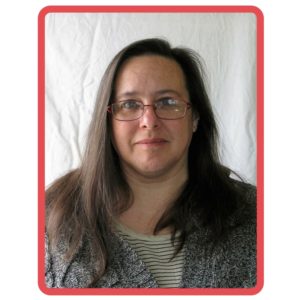 I'm Tammy Doyle, but frequently go by Tea since I usually have a cup of it in my hand. I am a wife to Kevin and mother to CJ, age 10, and Kate, age 14. We live in mid-Michigan and love the great outdoors. The kids started out in public school but my husband and I decided it would be better for CJ to be homeschooled, starting with 2nd grade. A little later our daughter Kate thought what her brother was doing sounded so great that she wanted to be homeschooled too. We are currently in our fourth year of homeschooling and working to make it better each year. I'm a former electrical engineer and art instructor turned homeschooling mom and blogger at HomeschoolingWithTea.com