Are you tired of the clutter and chaos but burned out by huge decluttering projects that you can't seem to finish or just don't stick? Yep, I hear ya'.
Decluttering is possibly my least favorite part of homemaking. Sure, I like the results of the initial efforts, assuming I can actually complete them. Although I tried to avoid it for years, I had to face reality: Decluttering is necessary if we ever want to run an efficient home and be able to keep up with housework.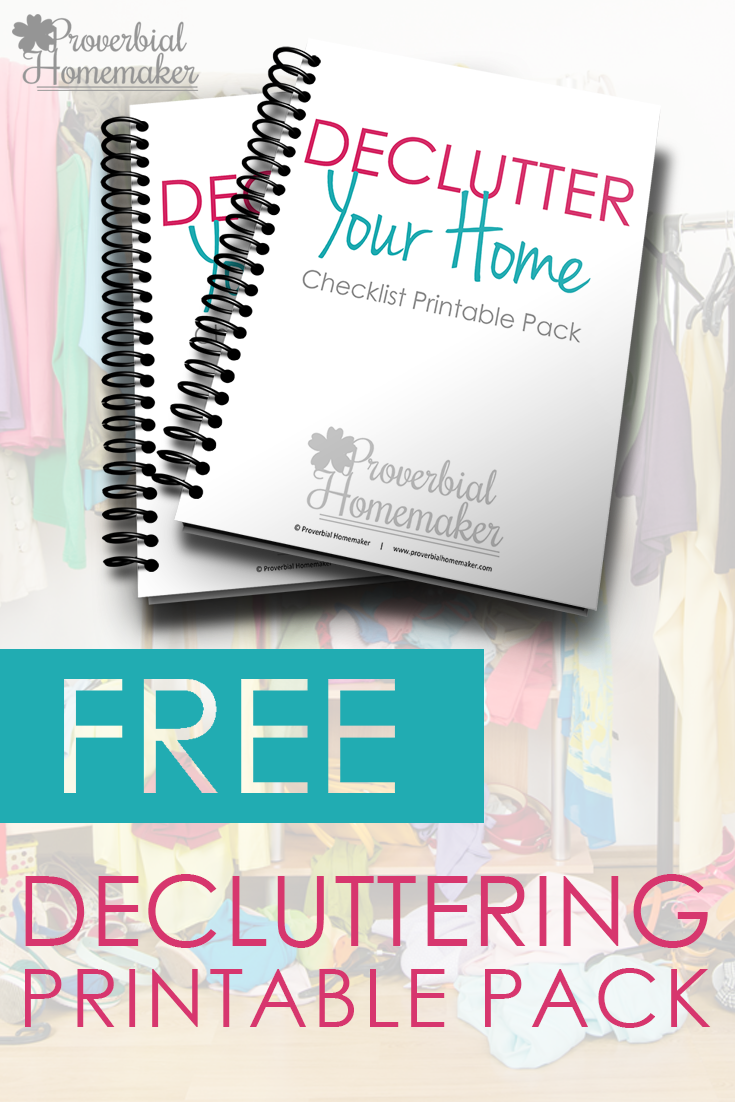 Tips to Declutter Your Home
For those of us who are NOT naturally the clean and organized type (fist bump to the type B mamas), it is important to keep a few key tips in mind.
Aim for Progress and Not Perfection
Usually we undertake decluttering efforts when we find ourselves looking around at the chaos, become overwhelmed, and decide that "something must be done!" That momentum is a good thing! But it is also important to remember that in order for it to last, decluttering cannot be a one-off project we knuckle down on and do just once to perfection, hoping it will stick.
Instead of picturing the Pinterest-worthy decluttered and organized home, our goal should be simply to make progress… then keep making progress. Because perfection paralysis is a thing, and we'll find ourselves stuck in it (and our clutter) if we aren't careful!
Sustainable and Flexible is Better
Decluttering challenges can be really helpful to give us a kick in the pants. However, most of them involve a singular heroic effort completing a giant checklist of tasks that, frankly, most people abandon by day 5.
A better approach is to declutter for the long haul. Our goal should be to put practices and tools in place that help us bring our home into an increasingly MORE efficient and decluttered state. We want our efforts to be sustainable and flexible. Sustainable because decluttering becomes a part of our habits and routines instead of a one huge time- and energy-sucking project. Flexible because it adjusts to our needs and schedules.
Just Keep Swimming
There will be times when we once again find ourselves looking around at the chaos and decide something must be done. But as Dori says, "just keep swimming!" Persevering is made far easier by having the right tools at our fingertips. We need tools that will help us tackle clutter in a sustainable and flexible way without burning ourselves out.
Well, I happen to have those tools for you. 🙂
Declutter Your Home Checklist Printable Pack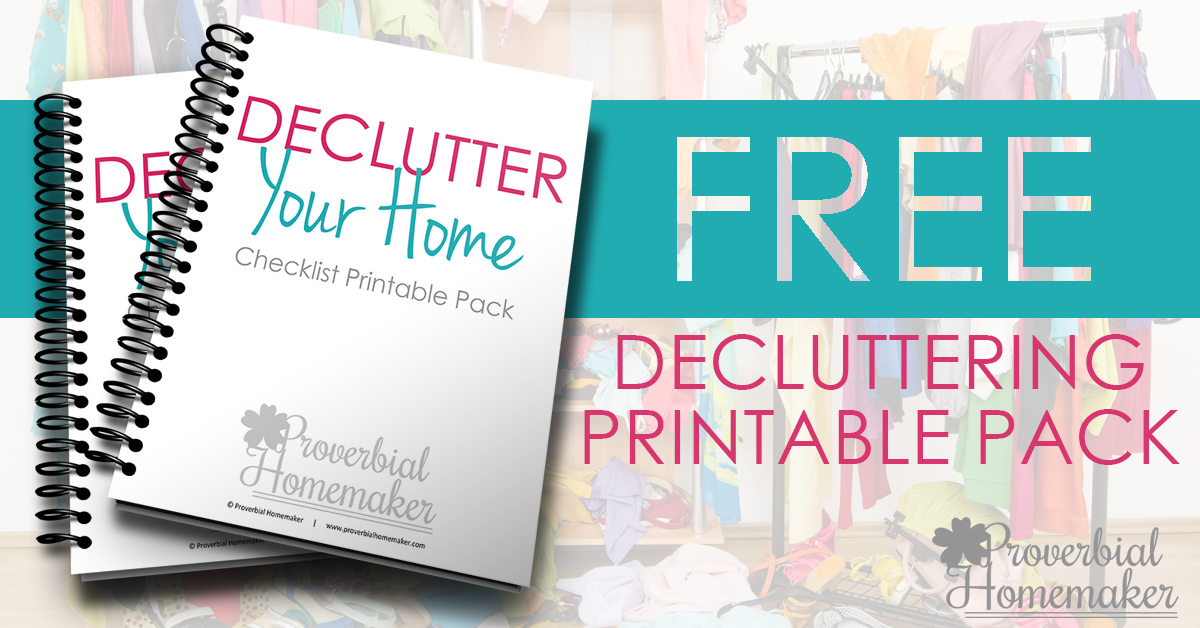 Download our printable pack for a set of unique tools that will set you up for success! Choose one or more of the sections and begin implementing decluttering habits that will last!
Here's how each section works:
15-Minute Quick Declutter Blitzes: Set the timer and clean and declutter as much as possible! You can do just one or several depending on how much time you have.
Declutter by Type: Set the timer for 30 minutes and, for the selected type of item (books, toys, papers, etc.) go quickly through the house collecting ones to discard, donate, or re-locate.
Monthly Decluttering Checklist: Put a recurring event on your calendar each month and tackle the 4 must-do tasks plus one of the included Decluttering Cards! You can just pick a card or use the provided schedule to cover the whole house in a year.
Fast Fix Decluttering Drills: Post this page in your kitchen, near your planner, etc. and when you have a spare 5, 15, or 30 minutes to spare pick a task from that column and set the timer!
Download the Decluttering Printable Pack
*Your download link will be emailed to you and you will be subscribed to Proverbial Homemaker if you aren't already. Be sure to check your spam/promotions folder.
If you have any issues, check out this
troubleshooting guide
or feel free to
email me
!