Our boys love getting in the kitchen and helping with the cooking, but there is a lot they need to learn to be able to help. I created this Kids In the Kitchen printable pack as a way to teach them the basics of what is needed when cooking.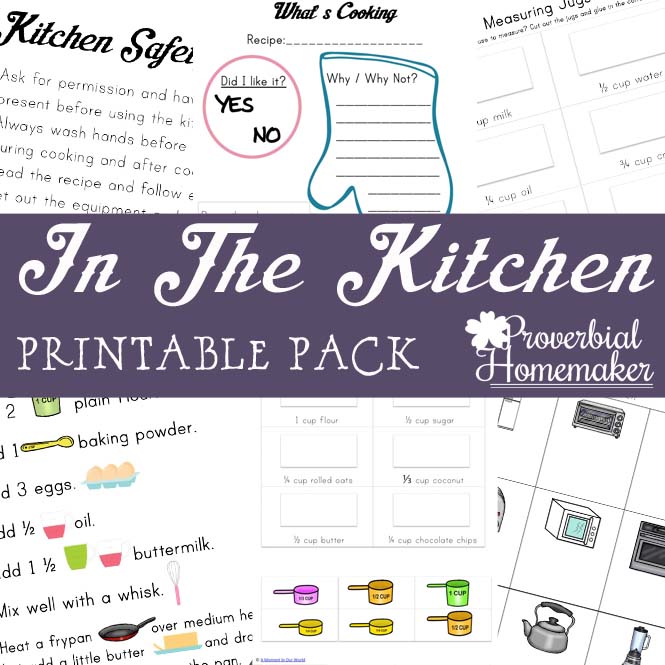 Disclosure: *This post may include affiliate links. As an affiliate, I earn from qualifying purchases. Read the disclosures and terms for more information.
First, I have created a Kitchen Safety list as I think this is very important. A kitchen can be dangerous when you are not taking care, so children need to be aware of the dangers that are present. Personally, I printed out this list, laminated it and put it on the fridge where the boys can read before each kitchen session.
Next are some pages about some of the appliances and tools that are used in the kitchen. These pages are great in teaching what each appliance does and how the tools are used.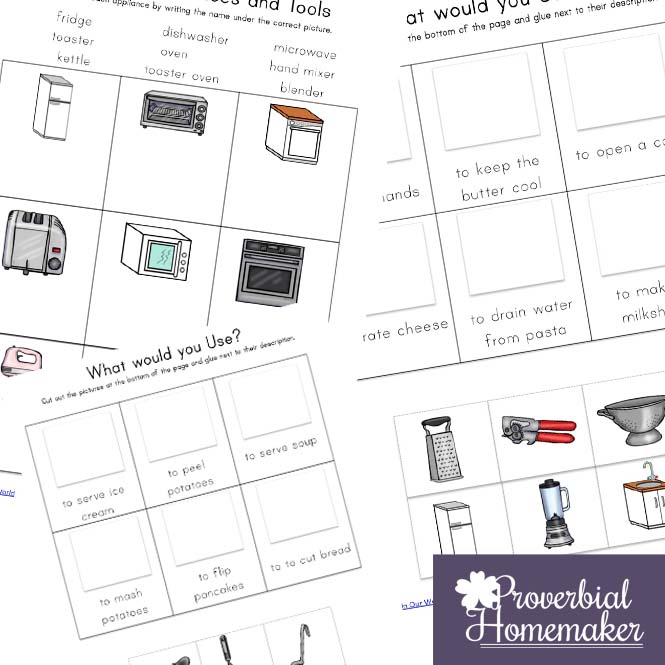 Following these, are pages all about the measuring jugs, cups and spoons. It is a great way for kids to learn new math skills, measuring each ingredient using the correct tool.
And finally there are some easy recipes for the kids to make using the skills they have learnt. Your kids will love making their own banana ice cream, berry smoothie and yummy milo balls. These recipes are simple and quick to make and you only need a few, basic ingredients for each one. To involve your child even more, they could also write a shopping list and help you purchase the ingredients needed to make these recipes. There is also a page for them to create their own recipe.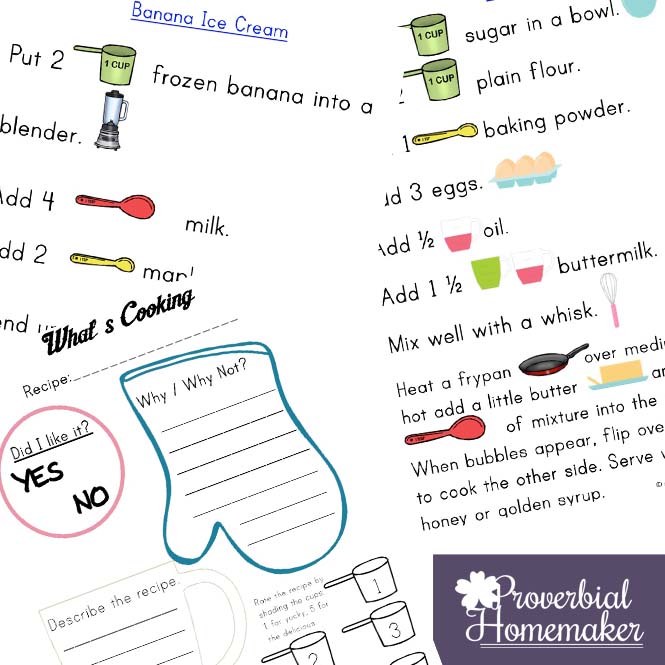 Not only will your kids enjoy helping you in the kitchen with this fun Kids In The Kitchen Printable Pack, they will also learn life skills and math skills when cooking the fun recipes.
I hope you enjoy this pack and your yummy treats!
Download the Printable Pack!
My First Recipe Binder for Kids!
If you think your kids will like this, they will LOVE the new My First Recipe Binder for Kids! It includes the In the Kitchen printable at the end but has SO much more to offer. It comes in green and pink versions, and includes the Kids in the Kitchen Pack as well as 133 pages of learning fun! CLICK HERE to find out more.