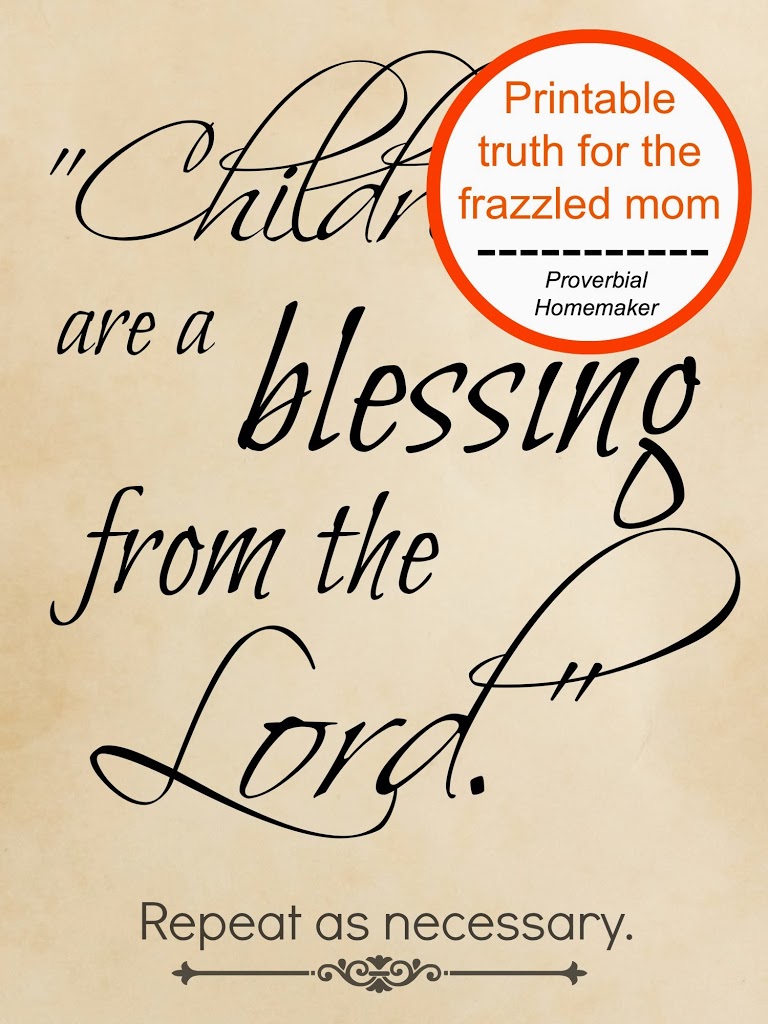 Disclosure: *This post may include affiliate links. As an affiliate, I earn from qualifying purchases. Read the disclosures and terms for more information.
It's one of my favorite things to say: "'Children are a blessing from the Lord.' Repeat as necessary."
I'm only partly joking.
The past few days have been "repeat as necessary" days. And that's ok. Sometimes we need to remind ourselves that our kids are a blessing even when we hit a rough patch.
For example, when they have head lice, croup and ear infections, raid the nail polish to paint themselves and the toilet seat, dump olive oil all over their heads as well as the floor, and pour several cardboard box loads of water all over the living room.
Yes, this was last week for me. I am blessed.
No, really, I am. I may have a little crazy in my laugh these days, but I am a blessed mom of four. Reminding ourselves that our kids are blessings from the Lord keeps our eyes on the One who is doing the blessing and keeps our heart humble as we train and discipline.
For me and all the other frazzled mamas out there this weekend, here's a little something I made for us all to put on our walls.