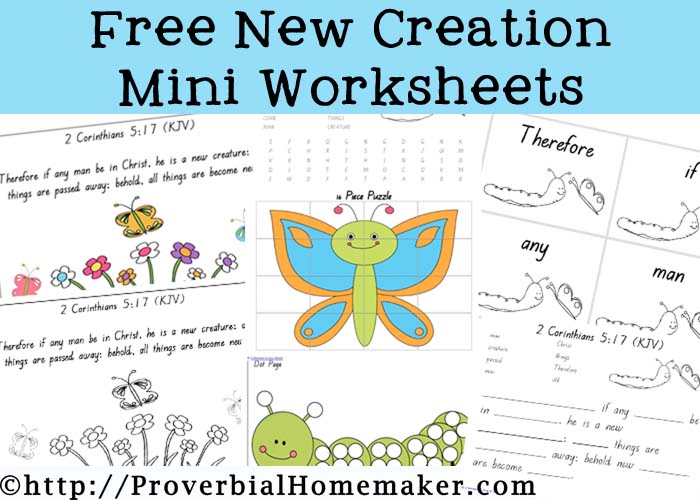 Disclosure: *This post may include affiliate links. As an affiliate, I earn from qualifying purchases. Read the disclosures and terms for more information.
In our home we have been talking a lot about being how caterpillars change into beautiful butterflies that are free to fly wherever they wish. This then led onto talking about how we can change into beautiful people if we let Jesus into our hearts, believe and study His Word and obey Him.
As the boys were interested in this, I made these FREE printable New Creation Activities to help them learn more about this verse and to make it easier for them to memorise.
2 Corinthians 5:17 (ESV)
Therefore, if anyone is in Christ, he is a new creation. The old has passed away; behold, the new has come.
Activities included in this New Creation pack are:
Phrase Strips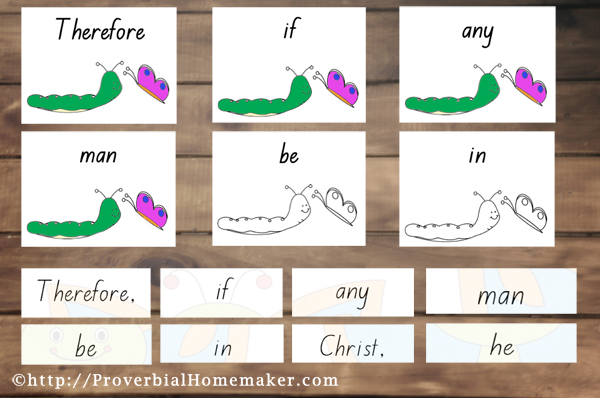 These phrase strips can be used to help children build the verse. They can be used in a pocket chart or just on the table. These strips can be laminated for durability.
Dot Pages and Colouring / Decorating Pages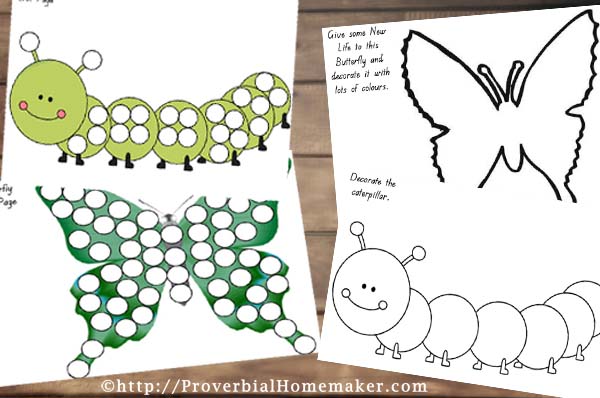 There are dot pages that can be used with pom poms, m&m's or dot markers. The colouring pages can be coloured in or decorated any way your child desires. It would then make a great poster for the wall and a reminder of how beautiful we become.
Puzzle Pages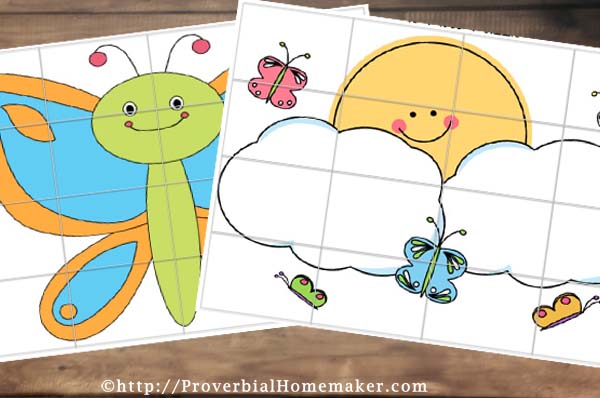 There are two, 16 piece puzzles which our boys loved. I laminated these, so they can be reused over and over again.
Handwriting Pages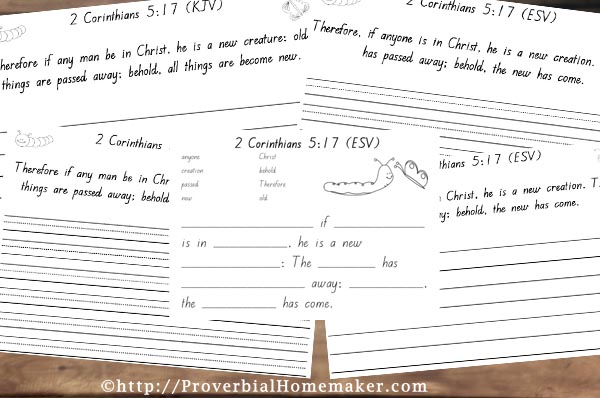 I have also included handwriting pages. Our boys used these to practice their handwriting and also to help memorise the verse. I find that writing helps them memorise better, so they completed these pages a couple of times during the space of a week.
Also, this pack includes a coloured poster, a black and white poster that can be coloured in, matching cards, colour by number pages, the life cycle of a butterfly and a B b is for Butterfly play dough page.
I hope you enjoy this page as much as we did!
Download the New Creation Activities Pack!

*Your download link will be emailed to you and you will be subscribed to Proverbial Homemaker if you aren't already. Be sure to check your spam/promotions folder. If you have any issues, check out this troubleshooting guide or feel free to email me!
You Might Also Like