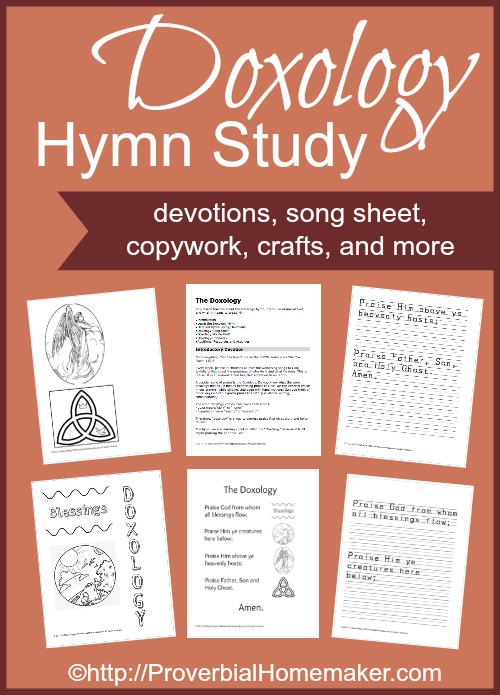 Disclosure: *This post may include affiliate links. As an affiliate, I earn from qualifying purchases. Read the disclosures and terms for more information.
Every week, people in churches all over the world sing songs to God, joyfully telling about the greatness of who He is and what He does. This is praise! It is a passionate and heartfelt adoration to our Lord!
A popular song of praise is the Doxology. This lesson teaches about the Doxology hymn, the triune nature of God, and what it means to praise Him. Children will learn the song, make a mobile, and discuss the meaning behind the verses.
The lesson includes
Learning the Doxology Hymn
Detailed Hymn Study/Devotions
Doxology Song Sheet
Doxology Mobile Craft
Doxology Copywork
Additional Resources and Activities