The Bible is full of verses about Love as God is love. God's love is demonstrated in everything that He does and we should do our best to demonstrate everything we do in love too. The Love Printable Pack is a great way for kids to learn some amazing verses on how to show love to others and, of course, how much God loves us.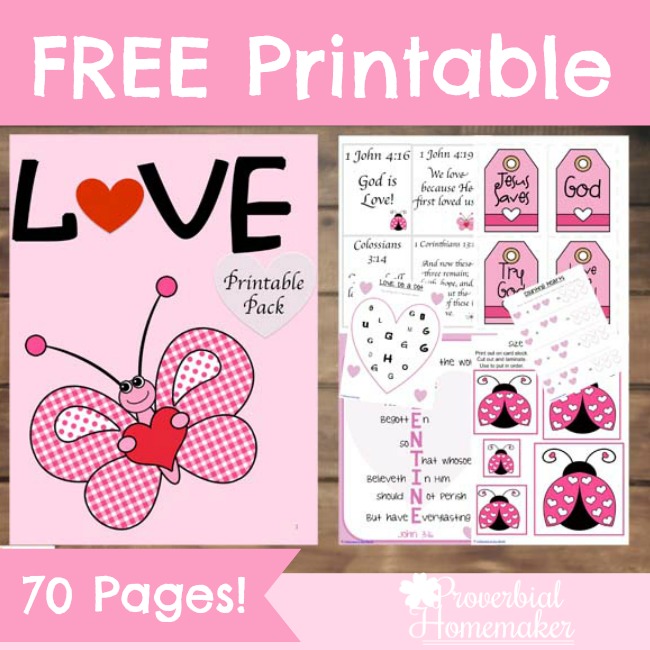 Disclosure: *This post may include affiliate links. As an affiliate, I earn from qualifying purchases. Read the disclosures and terms for more information.
This 70 page printable pack includes many activities for toddlers and preschoolers. There are size sequencing activities, simple poem writing, puzzle and cutting pages as well as Love Bookmarks and Scripture cards. There are a total of 19 different Scripture cards, 4 to a page, which all contain one verse each.
We are currently using the Scripture Cards by having our boys learn one verse per week. I have printed out a couple of copies of the cards on white cardstock and laminated them. The boys have one copy that they are using as a bookmark and one copy that they have next to their beds which they read every morning when they wake up and every night before they go to sleep.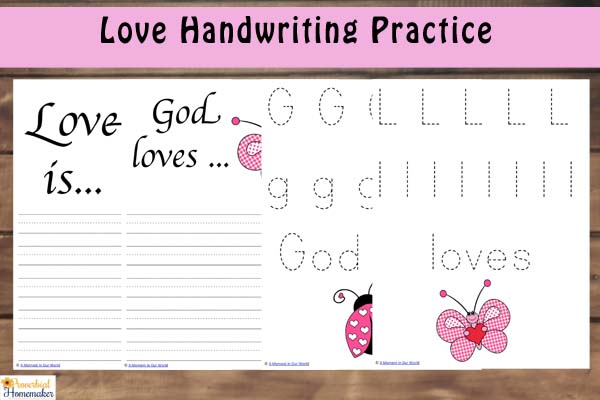 There are also some tracing pages which allow your child to practice and correct their handwriting and some writing pages where your child can write what Love means to them.
These Love math pages are a fun way to learn simple addition and subtraction.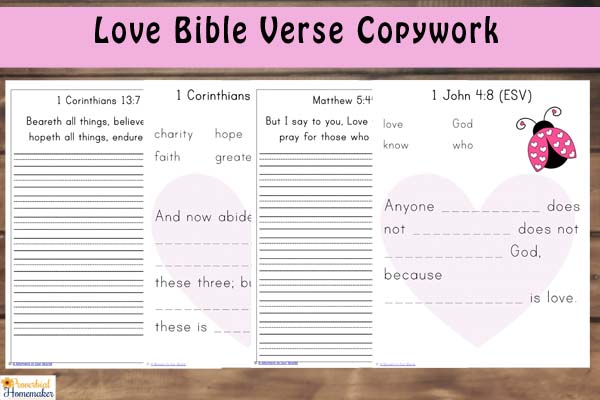 And lastly, some Bible Verse Copy Work pages. Each of the six Bible Verses come in both the King James Version and the English Standard Version. The Bible Verses included are:
1 Corinthians 13:7
1 Corinthians 13:13
Matthew 5:44
1 John 4:8
John 15:17
1 John 4:19
I hope you enjoy learning about the Love of God through this amazing Love Printable Pack this month.
GET YOUR FREE DOWNLOAD
Get the Love Printable Pack!
You Might Also Like…