Are you looking for some fun ways to celebrate Valentine's Day this year? My husband and I have never been into the traditional chocolate and roses version (let's face it, chocolate should be an all year thing anyway). However, over the past few years I have found some really fun traditions and am looking forward to starting a few more!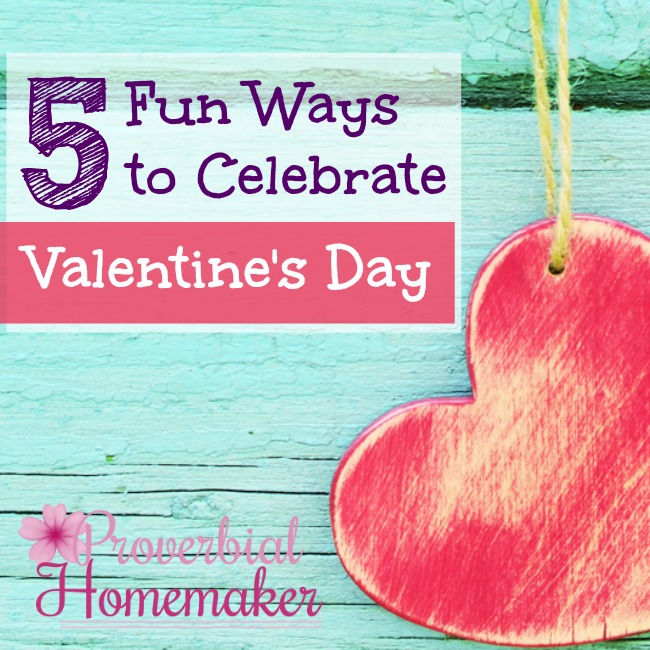 5 Ways to Celebrate Valentine's Day
Whether you're looking to dwell on the love of Christ, pour into your marriage and family, or bless your friends, you're bound to enjoy at least one of these ideas fun ways to celebrate Valentine's Day!
Family Celebration
This is one of my favorite traditions in our family. Each year we take an afternoon or a whole day to focus on each other and celebrate Valentine's Day as a family. It includes activities, a love-themed menu, treat toppers, and more!
Download the free printable that we use and start your own!
A Unique Valentine's Day Date
I am so excited for the Valentine's Day date I have planned with my husband this year. Normally we don't do anything special with each other (every day is awesome, right?) but I thought I'd do something fun this time! Check out my plans for a perfect date catered to HIM (and find out how you can plan your own).
Love Notes He'll Love
Sending your husband love notes that will make him grin ear to ear! I have written my husband little notes of encouragement and affirmation and hidden them around the house. I used these gorgeous Song of Solomon love notes from the Proverbs and Pacifiers Etsy shop. Being a solid man of God, my husband appreciated this more than I even expected. Enter below to win a set of the Song of Solomon Cards for yourself!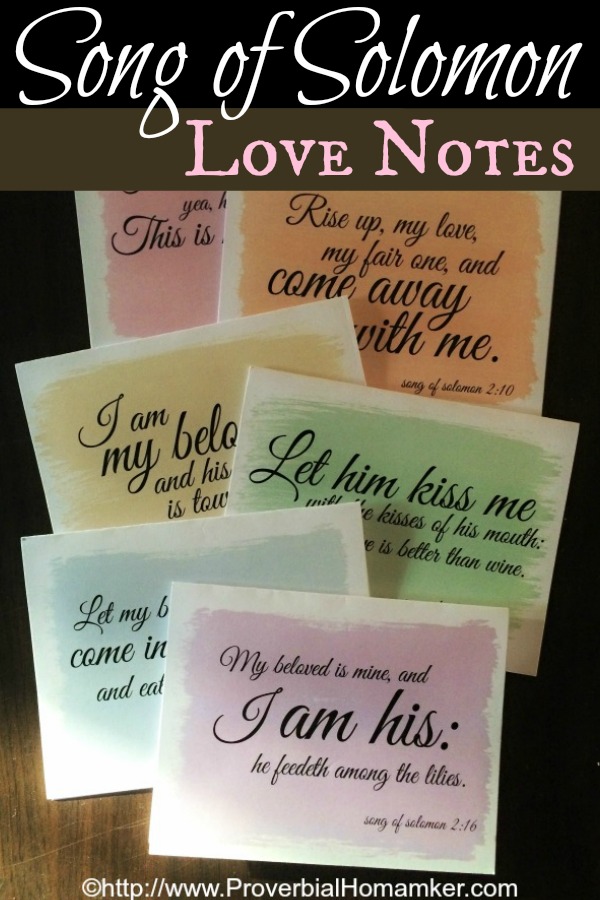 To go with my perfect Valentine's Day date this year, I also created these fun little love notes you can text to your husband! I am texting one each day leading up to Valentine's Day, but you could start now or even on Valentine's Day. He'll love them anytime, really!
Sweet Gestures for Loved Ones
We all have people in our lives who could use a little extra love or recognition on Valentine's Day. Perhaps your mom, mother-in-law, or grandma? Perhaps a widow in your church or neighborhood? I love the tea from Blooming with Joy – buy this adorable True Love Trio! I'm positive you know someone who would be blessed by such a thoughtful gift.
Learning About Love
Of course, the homeschool mom in me can't pass up a chance to make Valentine's Day a learning experience! I snagged this great book as a side study about where Valentine's Day may have come from. You can also download this adorable Love Printable Pack right here on the blog! 70+ pages, scripture-based, and FREE!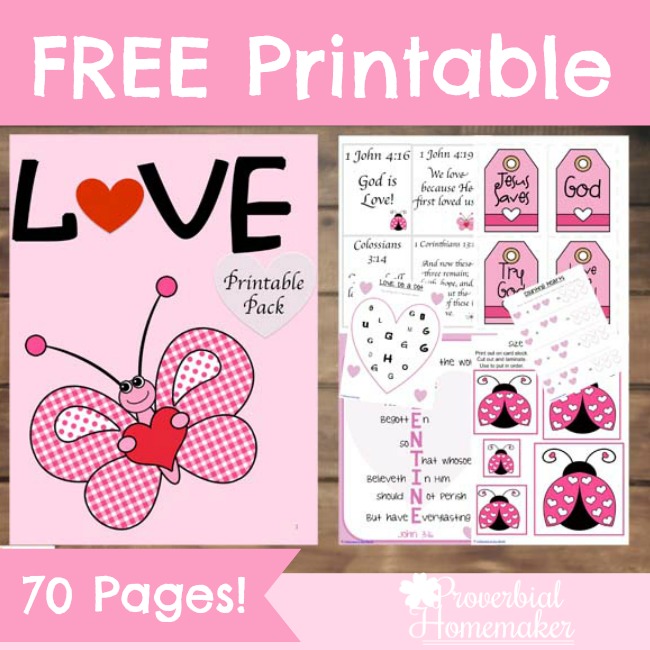 Love Never Fails – Blog Hop
I have joined with some lovely friends to bring you a Love Never Fails blog hop! We're celebrating this beautiful truth with inspiration, encouragement, and practical helps for you this Valentine's Day. We hope you are blessed by it!
(OVER) Enter the Song of Solomon Cards Giveaway
Win your own bundle of Song of Solomon cards! These are so gorgeous and printed on beautiful paper. You can get the digital downloads if you'd prefer to use them for Valentine's Day. You'll love this and all the products at the Proverbs and Pacifiers Etsy shop!
Giveaway ends 11:59PM PST 2/13. Winner will be chosen on Valentine's Day and contacted via email. Winner has 48 hours to respond or a new winner will be chosen. Proverbs and Pacifiers is responsible for shipment. U.S. only for printed products.