Disclosure: *This post may include affiliate links. As an affiliate, I earn from qualifying purchases. Read the
disclosures
and
terms
for more information.
Is getting through your homeschool week sometimes a struggle? Do you wrestle with discipline issues, learning obstacles, and relationship challenges? Yah, we all do sometimes. Start praying over your homeschool!

God cares about you and your kids. He cares about your homeschool, too. How often do you pray for your homeschool efforts? I know I rarely do. What an incredible opportunity we're missing out on! With planning activities for the new year gearing up, that need for payer is even more acute.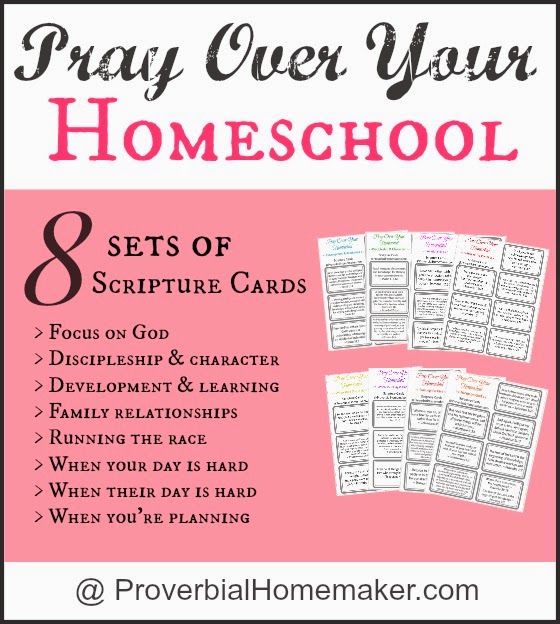 Praying Over Your Homeschool
With that in mind, I have been digging into God's Word to see what He says about different struggles we face as homeschoolers:
Focusing on God in our learning efforts

Discipleship and character

Development and learning

Family relationships

Running the race with perserverence

Moving forward when we're having a hard day

Comforting and encouraging when the kids are having a hard day

Making curriculum and schedule choices in our planning
Use these scripture cards for each of these areas that you can print out and pray through. If you're having a hard time with your homeschool lately, or even if you just want to bless it in a special way, I challenge you (and me) to start by praying through some of these each day.
Download the Homeschool Scripture Cards
*Your download link will be emailed to you and you will be subscribed to Proverbial Homemaker if you aren't already. Be sure to check your spam/promotions folder. If you have any issues, check out this troubleshooting guide or feel free to email me!

Let's go to Jesus and bring Him our burdens and concerns. He will lighten our load and give us wisdom, direction, and strength to run the race!
If You Want a Christ-Focused Homeschool Planner…
You'll want to check out the Rhythms & Routines Homeschool Planning System.
Not only is it a flexible and customizable system designed to fit your needs, but it includes scripture throughout (ESV and KJV available) and has special pages for daily prayers and blessings over your homeschool! Find out more.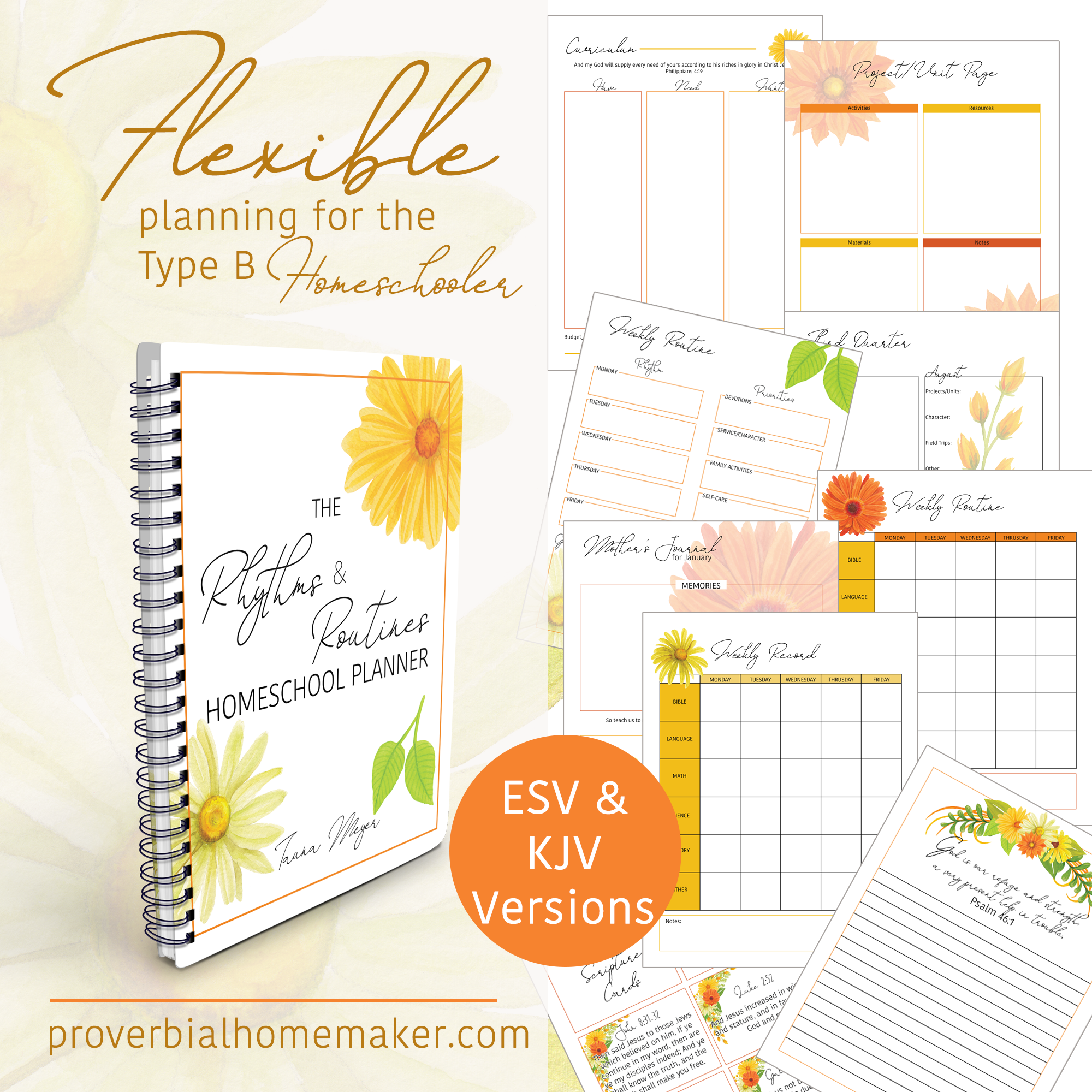 SaveSave
SaveSave