While Tauna is the owner and main voice at Proverbial Homemaker, you will also be seeing encouragement and tips from a great team of contributors! These ladies have a heart for God and desire to bless you with their words. Learn a little about them here and be sure to connect with them!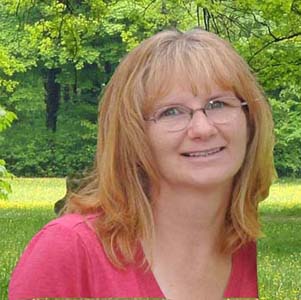 Michelle has been married to her best friend for almost 17 years. She is also a homeschool mom to her two wonderful (and tall) sons. Michelle is a Christian, a fan of simple living, and a lover of chocolate. She loves her spicy chai tea in the morning and she has a hard time staying out of the snacks at night. You can find her blogging at www.homeschool-your-boys.com. Her mission is to encourage and inspire parents as they homeschool their boys.

Connect with Michelle on Facebook, Pinterest, Twitter, and Google+.
Clarissa is a Christian, Wife, Homeschool Mom to 7 Children with Special Needs, Grieving Mom to 1 Child in Heaven, Homemaker, and Writer. You can find her at http://ClarissaRWest.com encouraging others to embrace life and bloom into who God wants them to be. You'll also find her sharing practical tips on marriage, parenting, homeschooling, and homemaking.
Connect with Clarissa on Facebook, Pinterest, Twitter, Instagram, and Google+.
Stacey was born in a country town in Central Queensland where she met her husband of nearly 14 years. After 14 months of marriage, they moved to the Gold Coast.
She has homeschooled their two boys from the start, centering their journey around our marvellous Creator. They love spending time together, exploring new ideas and places.
Her blog, A Moment In our World, was started as a way to share their homeschooling journey with their family and friends, who nearly all live far away. Now it is a fabulous resource for everyone, comprising of fun activities, crafts, lots of free printables and yummy recipes.
Connect with Stacey on Facebook, Pinterest, Twitter, Instagram, and Google+.
Michelle is a wife to her high school sweetheart, mom to four girls whom she's been privileged to homeschool for 15 years, ardent fan of Toblerone, freelance editor, professional storyteller, dog lover, and robotics coach who doesn't know how to program. She's blessed to live in a New England home that was built in 1800 and situated by a mountain lake that bubbles into a sun-kissed river that flows along 14 wooded acres. The floorboards creak, the barn roof sags, the lights and water are not always guaranteed to work, the land is rocky and unforgiving, and yet it is perfect. Because it is where God has placed her family. Follow her musings as a newbie homesteader and veteran homeschool mom at SoulyRested.com.