For our children to understand the world around them, they need a good knowledge of geography. If possible, set aside time each week to study geography, but there are also many ways to incorporate geography naturally into your day.
The tools you will need are
an atlas
a globe
familiarity with Google Maps
Disclosure: *This post may include affiliate links. As an affiliate, I earn from qualifying purchases. Read the disclosures and terms for more information.
Here are 7 Easy Ways to Incorporate Homeschool Geography Lessons into your daily lives.
1. Incorporate Geography into other subjects
Although we tend to study one discipline at a time, the truth is, disciplines tend to overlap in the real world. Geography is one of those subjects that overlap with many others and it makes sense to naturally add it in where appropriate.
For instance, in history be sure to "look" at where events are taking place. The same applies in English when you are reading literature set in real locations. If a book is set in a foreign culture, this the perfect opportunity to find out more about that culture. In biology, when you study different fauna and flora you can look at where those are found around the world.
2. Use real-life events to trigger interest
What better time to pull out a map than when you hear friends or relatives are going on a trip. If they post photos on social media, you can even "follow along" as they travel.
World events are also a good way to learn about the countries involved. If there is a natural disaster somewhere, look where it happened and learn about the people affected by it.
International sporting events provide a natural opportunity to get your children learning about other countries. The Olympic Games, World Cup Soccer, the Tour de France – whatever interests your children – use it as a way to introduce geography. You can learn the flags of the countries, what languages are spoken there and a lot more just by watching these events.
3. Make it a challenge
If you have children who are motivated by contests, participating in the Geography Bee is a great way to motivate them to spend some extra time on geography voluntarily. You could have a "blast" of geography for the 2 or 3 weeks leading up to your local bee.
You can also make a challenge within your family to see who can learn all the state capitals first, or all the countries in Africa. If you take part with your children, they will probably take great delight in beating you to it. There are so many free online games to help make this fun. Some good ones are Seterra, Geoguessr and Scribble Maps.
4. Include it in leisure time activities
There are plenty of fun activities that involve geography. If your family enjoys making jigsaw puzzles there are some beautiful ones created around maps. Also look out for 3D jigsaw puzzles of cities like New York and Paris.
Board games are another way to learn some geography. Ticket to Ride, for instance, is a very popular one that will have your children learning geography without them even trying to.
Apps and video games set in different parts of the world will also teach your child geography.
Movies and TV shows are other great sources of geography education. Amazing Race is fun to watch together. FundaFunda's high school online Geography class loves the Expedition Overland episodes. Young children can learn about England from Paddington Bear (books, movies, and apps!) Older children will enjoy movies like Invictus (South Africa), The Hundred-foot Journey (India and France) and Children of Heaven (Iran)
5. Be involved in local international communities
In most cities, there are international fairs throughout the year. These all make for fun outings as a family. Your children may also be able to do volunteer work with people from other cultures. Inner-city after school centers could be a place to help up and meet up with immigrants. Also look out for opportunities with refugees in your city.
6. Travel
Homeschooling gives one the flexibility to travel more frequently. Overseas travel (especially in off-peak periods) is not as expensive as you may think. But even travel to areas near you will be beneficial.
This is the most natural way to study geography! And you can homeschool while you are doing it.
7. Set aside some times for concentrated study
If you don't have time for weekly homeschool geography lessons, why not try to have short periods where you focus on it. This could be at the beginning or end of a year when your children don't have as many extracurricular activities. Unit studies can be a big help in doing this.
With so many easy ways to incorporate geography lessons into your homeschool, you really have no excuse for neglecting this important subject.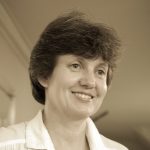 Meryl van der Merwe homeschooled her 4 children and during that time started teaching at the local homeschool co-op. She still teaches there – as well as online at FundaFunda Academy. In addition, she coaches homeschool Science Olympiad and Quiz Bowl teams and an inner-city First Lego League team. In her spare time, she loves reading and traveling.