Teaching kids about China can seem daunting. However, there are countless possibilities for fun. China has a rich culture that dates back thousands of years. You could spend years studying China's heritage and history and still learn something new every day.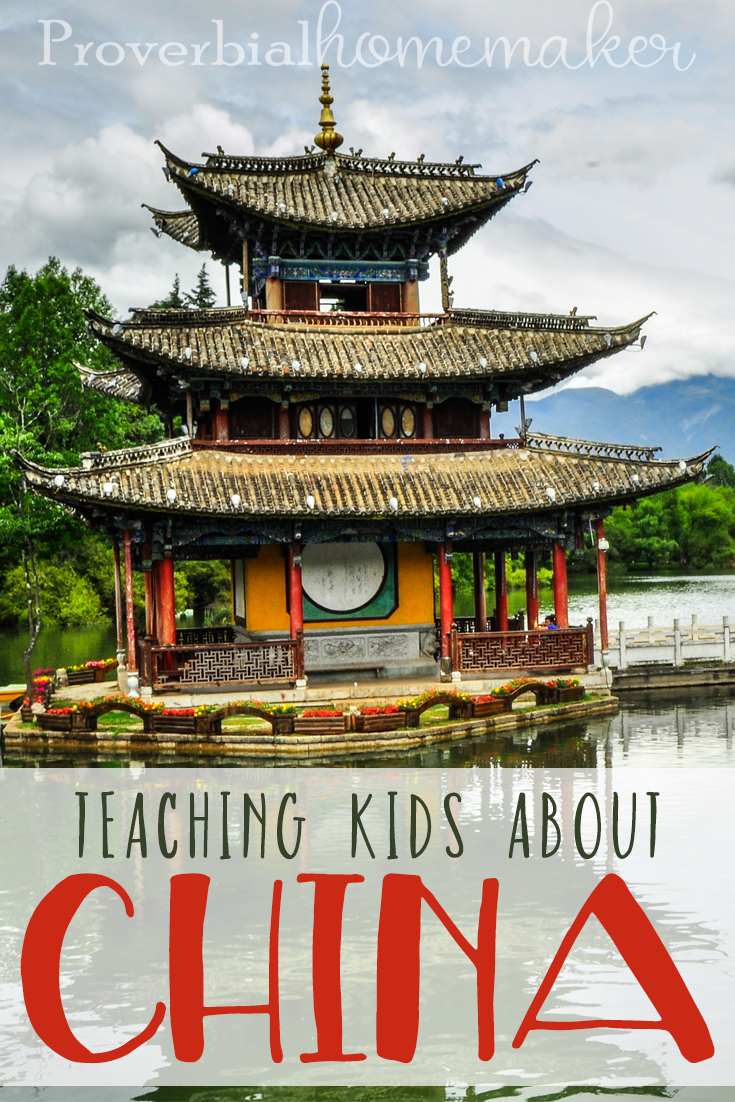 Here are some ways for you to begin teaching your kids about China:
Study the land
China is one of the four ancient civilizations. Therefore, there are countless ways to incorporate history and geography into your studies. By becoming familiar with the important locations, your students can uncover the incredible diversity of the country.
With a geography activity, your kids can get artistic. Help your student create a colorful map that highlights specific locations to learn more about. This can be fun and great for learning the famous landmarks, and can help younger students with developing an understanding of maps.
Taste the flavor
There are many ways to bring cultural studies to life. Certainly, food is a big one! Even at home you can experience Chinese culture without the need to travel abroad — or even to a restaurant. With hands-on activities like cooking, study can be fun and tasty, too.
So don't be afraid to experiment with your young chef in the kitchen! You can try an unfamiliar Chinese recipe and get to know its significance. It can be fun and exciting to try something new, and your student might discover a new favorite dish!
Read, read, read
Check out some books that place an emphasis on China. This is the fastest way to become acquainted its culture short of visiting for yourself.
With its rich diversity of food, art, music, and natural wonders, China has something for everyone. Find some topics that interest your students, and immerse yourselves! Reading a novel about China can be far more illuminating and exciting than just scanning an encyclopedia entry.
Explore the zodiac
Finally, it's important to keep writing fun and get your kids motivated to write. Of course, there are limitless possibilities for writing activities related to Chinese culture.
A great start is to learn about the Chinese zodiac and its meaning. Your student can use this to create a short story that utilizes character development. Each animal on the zodiac has a distinct personality, and this can be used to improve your kid's valuable fiction-writing skills.
China has much to offer, and the discovery doesn't have to end! By being creative (and maybe a little daring), you can prepare an awesome introduction to helping your kid learn about China. Just remember to have fun!
Anne Campbell, a former classroom teacher, is a VIPKID teacher, writer, editor, and homeschool consultant. A homeschooler for 15 years, Anne enjoys customizing learning experiences to meet the needs of her 3 boys as they embrace the lightbulb moments of discovery every day. In addition to teaching English online to kids in China, she teaches other homeschool children through literature study, research paper writing, and living history experiences. Visit Anne's blog for help navigating everything homeschool, from early learning to college admission, at www.MyLearningTable.com. Follow more of her family's adventures on Instagram.
SaveSave