I first discovered The Crafty Classroom with my oldest when she was a toddler. I wanted engaging and colorful illustrations that would hold her attention as she was going into kindergarten. I am a hands on mama, so I often gravitate to creating my own hodgepodge of teaching. However; the foundation for math, phonics, etc that has to be taught needs to be engaging and straightforward.
I LOVE that I don't have to re-create the wheel with all that is offered through The Crafty Classroom. It's colorful, beautifully done actually; it's illustrated appropriately for the younger ages while meshing amazingly well with all my other hands on teaching! Now, 10 years later I am loving using it with my youngest. Valerie doesn't disappoint with her resources and keeps me anticipating her latest creation.
Disclosure: *This post may include affiliate links. As an affiliate, I earn from qualifying purchases. Read the disclosures and terms for more information.
The Crafty Classroom's Sight Word of the Week curriculum can be used in a small setting or you can utilize an entire wall if you want to make a word wall & hang the full size sight word & ASL sheets. I like to keep everything in binders right now because I'm still figuring out my homeschool space.
Each of the curriculum resources from The Crafty Classroom contains a layout in the beginning with information on HOW to use it. We are doing the Sight Word and the READ curriculum simultaneously three days a week. Currently, we take about 15-20 minutes to do the planned work, but my daughter is so enthusiastic about it and often asks to do more.
Day 1 Lesson
She gathers her own supplies to use for her lessons – we usually need pencils, scissors, glue stick, colored pencils or markers, playdoh and we also use the do-a-dot/bingo markers. When we do Monday's lesson, we start with me asking if she knows what the word is. We are about 50/50 on the recognition. Then we do the sign language/finger spelling of the word. This allows us to work on proper finger placement and reinforcement of the word. I plan on laminating these to use so that we can either hang them or use them on the floor to match up with the flashcards.
After that you can do the magnetic letter activity or in the word. Once we go over the finger spelling, we move on to the playdoh activity and mold the letters to spell the word. This has been fun because she gets so tickled when she sees that she "created" a word. The writing of the word has been somewhat challenging because she hasn't mastered spacing with lower case letters and she wants to write her letters her own way. BUT we get it done.
When the writing practice is complete, we move on to her absolute favorite activity…the word search. I'm contemplating moving this page to the end of the week as a reward, since she likes it so much.
Day 2 Lesson
We begin the Wednesday's lesson with Fishing for Sight Words. I let her circle, "x", color the words; whatever she wants to do to make the sight words stand out. When we move on to the bubble word search, she has used stickers, bingo markers, do a dot bingo dabbers and even markers to color in the bubbles. I try to allow a combo of parent led instructions, while sometimes letting her choose how she wants to do the work. We wrap up with the dip & dab page. This is a great stopping place for the day as I feel this page is a review with writing practice & a variety of word searches.
Day 3 Lesson
For our Thursday lessons, we practice the "Touch & Read" page twice; once at the beginning of the lesson and once at the end, after we've read and done any other activities planned for the day. We cut out the flash cards and I've decided to laminate them and put them on an O-ring so that we can take them with us and review them when we are waiting for big sister at dance class.
We do the snap cube spelling and sometimes we also use the floor and spell with Legos or Math U See blocks, ha…they work great too! Anything that we cut up and glue like the "I can spell" portion of the lesson, I place in a page protector in my binder. My state doesn't currently require any portfolios, but I like keeping progress and putting various pieces in a file at the end of the year.
The final part of the lesson is the little book. Some days she wants to color it and some days she just wants to assemble it. She's also a gift giver, so they don't last long around our house as she likes to give them to friends and gramma's, ha!
Why We Love The Crafty Classroom
One of my favorite aspects of any of the resources from the Crafty Classroom is that they are multi-sensory. We get in cutting practice and the playdoh letters that help with & enforce fine motor skills. I also like the option to print in color which is my preference, because *I* am visual, but the quality isn't lessened by printing in black & white.
I also love the fact that I can use each one of the resources so far from the Crafty Classroom as a stand-alone or integrate it in with our other learning. It really is versatile and affordable since I can also print just the pages I choose. I feel anything I use is the perfect balance of teaching & review for my little learner.
Check out the Sight Word of the Week Program!
---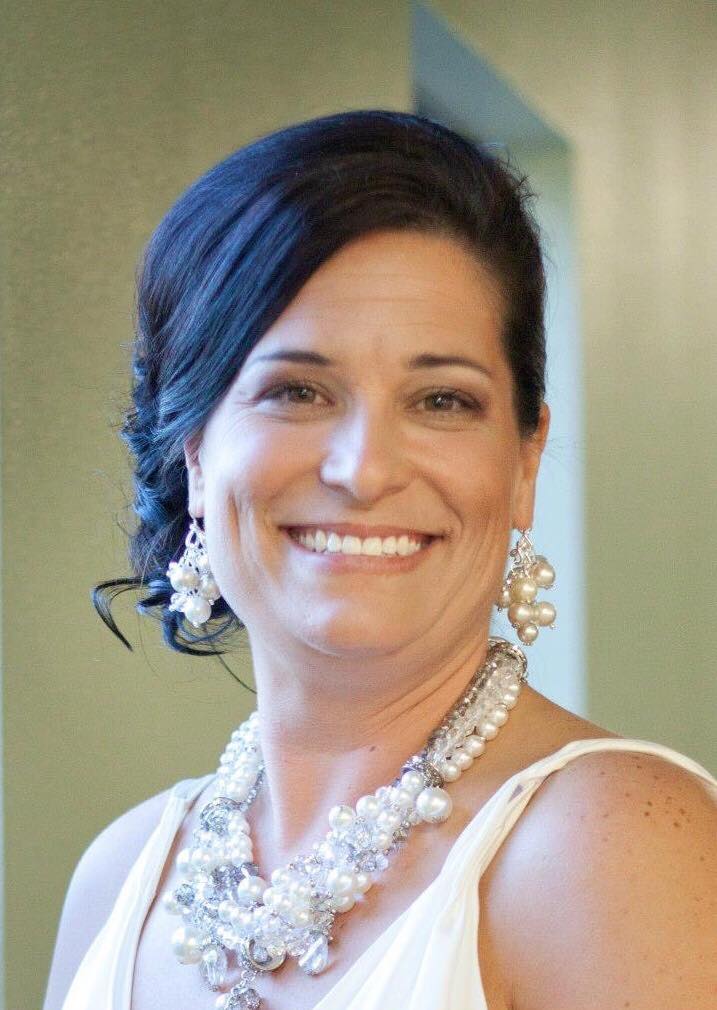 Jamie is a veteran homeschool mom of two. She has a passion for encouraging moms in all walks of life & a heart for new homeschool moms. She is beginning her 10th year of homeschooling & has a love for Jesus, coffee & the quest for an organized home. She is a non-recovering type A & enjoys chauffeuring her kids to all their activities & downtime with her husband of 17 years. You can find her sharing her semi-crazy life at The Coffee Filled Mom.