Are you ready to head into the new year with a plan for intentional Bible reading and prayer? I know I am! I have just the tool for you: Read, Pray, Love is a 52-week plan of praying for your family.
You will find a flexible and easy Bible reading plan, 52 scriptures organized into monthly themes that you pray over your family, and a weekly prayer journal to process your thoughts. ESV AND KJV.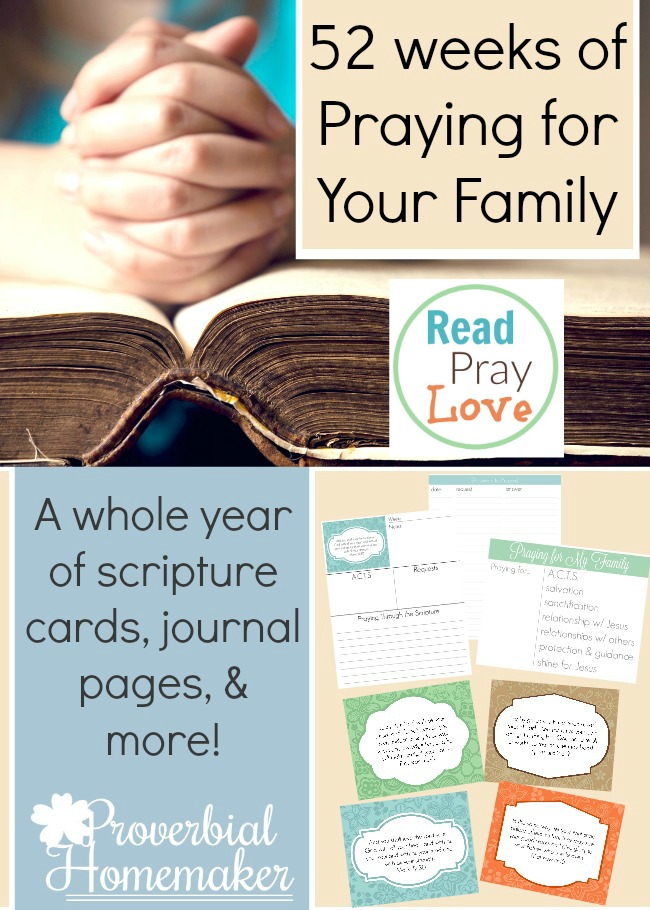 Disclosure: *This post may include affiliate links. As an affiliate, I earn from qualifying purchases. Read the disclosures and terms for more information.
Here's what you'll find in the Read, Pray, Love year-long system:
Whole Bible reading checklist
52-week scripture prayer checklist
Beautiful scripture cards organized into months by theme
Weekly prayer journals
Prayer request/answer log
Visual "praying for my family" guide
Dividers and instructions for setting up a Read, Pray, Love scripture card flip book
Scripture art prints (to be published monthly on the blog)
Read, Pray, Love is a simple and flexible tool to help you dig into God's word, and help you to be consistently praying for your family and memorizing scripture. Download the ESV or KJV version and get started today. Starting mid-year works just as well as any other time!
Where credit is due: While the journal, design, and scriptures chosen are my own, the credit for the original Read, Pray, Love concept goes to my dear friend Beth Banham. With permission, I took her awesome idea and ran with it!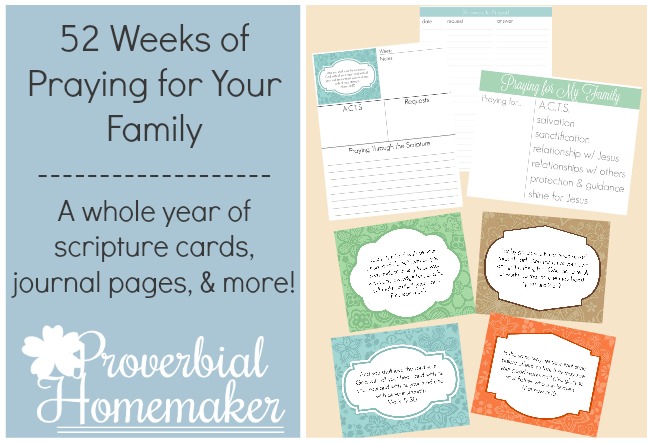 Start Praying for Your Family Today!