Since we first began homeschooling, field trips have been at the top of our list of ways to enrich learning. Practically every homeschool subject can be enhanced with field trip ideas successfully, and your children will likely be excited for the hands-on, eyes-on, fast-paced learning that occurs with most homeschool field trips.
Our favorite subjects for homeschool field trips are history and science. The ideas for both are limitless. We have also enjoyed some amazing field trips provided by local community workers such as our fire department, local campaign headquarters, and local TV stations. Think outside the box for field trips and don't be afraid to make a phone call to ask for a tour just for your family (or get some friends together and all go!). I think you'll find most people are generous to homeschool families and you might be surprised at how much attention you will receive.
While you may want to choose some very specific field trips that fit well with your course of study (ie: visiting an aquarium while studying ocean animals), generally-speaking most any field trip will be a welcome learning experience for your homeschool.
Here are a few general ideas for field trips that we have found to almost always be successful.
Historical Field Trips
History is my favorite subject to teach, and I especially love enriching our studies through the ages through field trips. Every city and state has a history, so it's not hard to find interesting places to visit. Some of our favorites have included the following:
State Capitol
State Historical Society Museum
State Parks
Civil War Sites
Military Museums and Ships
Pioneer Villages
Presidential Homes and Birthplaces
Historical Monuments
Cemeteries
Memorial Sites
Science Field Trips
Next, to history, science is huge in our homeschool. We have taken some amazing field trips that are science-based. While you may not be able to find all of these opportunities in your area, perhaps they will spark some ideas. And remember — any time you are planning a vacation or a trip to visit friends or family out of town, pay attention to the opportunities where you'll be visiting as well:
Science Museum
Zoo
Aquarium
Planetarium
Humane Society
Animal Hospital (we have visited rehab hospitals for dolphins and sea turtles)
National Park
Archaeological Dig
Cave Tour
Nature Preserve
Farm (apples, pumpkins, horses, maple syrup)
Community Service Field Trips
Community workers are some of the best hosts of field trips. I have had spur of the moment ideas, usually sparked by a question or request from my son, that have led to great little field trips. For a few years, my son was a regular at our local fire department, where the firemen would let him don their boots and uniform, explore firetrucks, and even took us downstairs to see their living quarters. People love telling children about what they do for the community. It is both inspiring and educational to participate in field trips such as these:
Fire Department
Police Department
Campaign Headquarters
TV Station
Radio Station
Doctor/Dentist/Chiropractor Office
Children's Hospital
Veterinarian Office
Water Company
I've often said I could write a book called, Homeschooling by the Field Trip Method. Hands down, the time I've taken to both plan and implement field trips in our homeschool have been the greatest enrichment. If you have the time and inclination to plan field trips for your homeschool, I don't believe you will be disappointed. Your children certainly won't be.
To help you with your planning, I'm offering the Field Trip Planner portion of my Delightful Planning ebook to you for free for subscribing to the email lists of both Proverbial Homemaker and my own blog, Ben and Me. These downloadable planner pages will give you even more field trip ideas, as well as planning and journal pages for your record keeping. If you would like to purchase the entire ebook, please use the code phm25 for a 25% discount through December 31, 2017.
Delightful Planning Field Trip Planner
*Your download link will be emailed to you and you will be subscribed to Proverbial Homemaker if you aren't already. Be sure to check your spam/promotions folder. If you have any issues, check out this troubleshooting guide or feel free to email me!
Note: Signing up to download this form will subscribe you to ProverbialHomemaker.com and BenAndMe.com.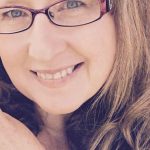 Marcy Crabtree is a Christian homeschooling mom to one teen son. An encourager at heart, she is passionate about cultivating relationships with other homeschool moms and spends much of her time doing so both on her blog,
Ben and Me
, and in social media on
Facebook
and
Instagram
.