With a family of 8, you learn how to save time and effort in the kitchen. While I occasionally do freezer meals, my main way to get ahead in meal preparation is to do batch cooking. Batch cooking is basically cooking what you normally do for a particular meal, but more of it. It's also cooking extra ingredients and parts of meals so that later full meal prep is a snap.
My favorite way to actually do my batch cooking is using Instant Pot. I had used a crock pot for years but the Instant Pot was a game changer for me in the kitchen – for batch cooking and other efforts! Although one Instant Pot is certainly enough to get a lot done with batch cooking, eventually I added a second one. Let me share with you how I do batch cooking for our family!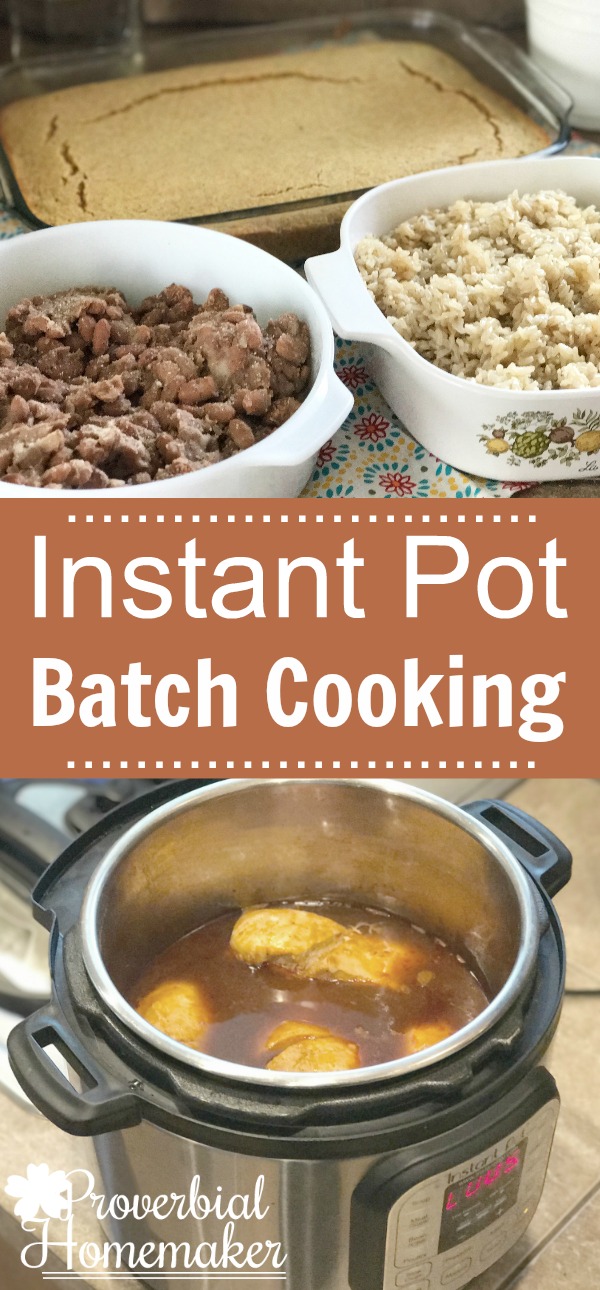 Disclosure: *This post may include affiliate links. As an affiliate, I earn from qualifying purchases. Read the disclosures and terms for more information.
I love batch cooking because it doesn't take a lot of planning (just double or triple whatever you're doing) and it stocks my fridge and freezer with quick fixes for meals! I even build my menu plans each week around what batch cooking I have on hand or will complete that week. Here are a few of the ways I employ Instant Pot batch cooking in my rotations.
Instant Pot Batch Cooking Ideas
Pinto Beans
When I decide to make tacos, I spend a little extra effort to make extra pinto beans. We use them for tacos, nachos, soups, and our favorite quick and filling meal of cornbread, rice, and beans. Simply sprinkle with garlic salt, microwave for a minute or two, and they're ready as a side or part of your recipe!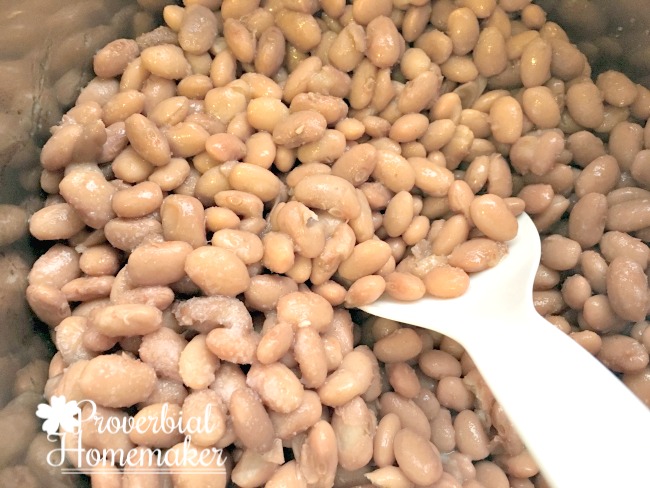 The basic recipe is 1 lb of dry pinto beans, 8 cups water, 2 cloves garlic, and 2 tsp cumin. Cook on high pressure for 30 minutes. I use garlic salt to taste after they are cooked. I also usually triple or quadruple this recipe in one sitting.
You only have to be careful that your beans and water don't go over the halfway mark to avoid a big mess. So you might have to split into two cooking sessions, but it still goes fast! Bag and freeze in portions for future meals.
Black Beans
Another great bean to do is black beans. My kids love it poured on brown rice with sour cream (plain yogurt, actually). I also use them for soups and chilis, as a side on it's own, in tacos, sprinkled with diced red pepper on nachos, and in sandwich wraps! Cook 1 lb of dry pinto beans and 8 cups water. Double or triple the recipe to batch cook! Cook on high pressure for 25 minutes. Same notes and cautions for pinto beans apply.
Rice
Rice is something I often make in bulk on the same day I make bulk pinto beans. I use it in that cornbread and beans meal I mentioned, as a side on it's own with some olive oil and garlic salt, or as a part of tacos, casseroles, soups, and more.
Add 4 cups of organic brown rice plus 5 cups water. You can season afterward if desired. Cook on high for 23 minutes and let natural release. I add a bit of olive oil afterward and stir. Again, bag into portion sizes and freeze or refrigerate for future meals.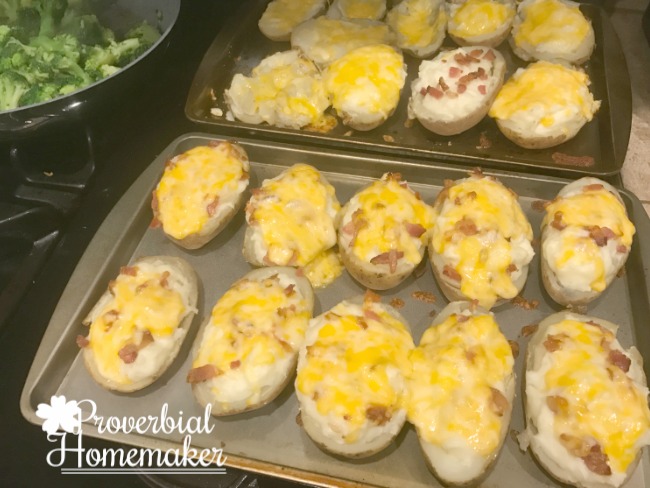 Soups
Whenever I make any soup recipe (which is almost always in our IP) I always make a LOT. This is a great practice because you can eat it for a later dinner and lunch, then freeze or can the extra batches for quick future meals! (Note that the IP cannot be used as a pressure canner – it's only for cooking food.) The ones we like best are bean and veggie soup, potato soup, and taco soup. For all of them we just toss in the ingredients and hit the soup button.
Ground Beef
Whenever I buy ground beef I buy it in bulk and then cook half of it in the Instant Pot. I freeze the cooked meat in bags and use them later for tacos, soup, shepherd's pies, spaghetti sauce, lasagna, and more.
I don't add much for seasonings so that later I can season for whatever dish I am using it in. Drizzle olive oil on the bottom of the pot and add the beef. Cover and cook on high for 30 minutes. Quick release when it's done and then use sautée to boil down any liquid. Season before putting into bags or do that later. You can also find out how to cook frozen ground beef here.
Chicken
The most common meat we eat, chicken gets a lot of use in our home. I will use the InstantPot one night to make dinner and future meals, doing a pot for BBQ chicken (just add BBQ sauce), Italian chicken (just add Italian dressing), and regular pulled chicken made with 1/4 cup water and garlic, salt, and parsley.
The chicken will get eaten as whole breasts or tossed into soups, chilis, casseroles, sandwiches, quesadillas, tacos, stir fry, sandwich wraps, and more! To cook, just add to the IP and use the chicken setting. Add 5-10 minutes for large frozen chicken breasts (I know that's a wide range – you'll have to experiment with that one for yourself for your preferences).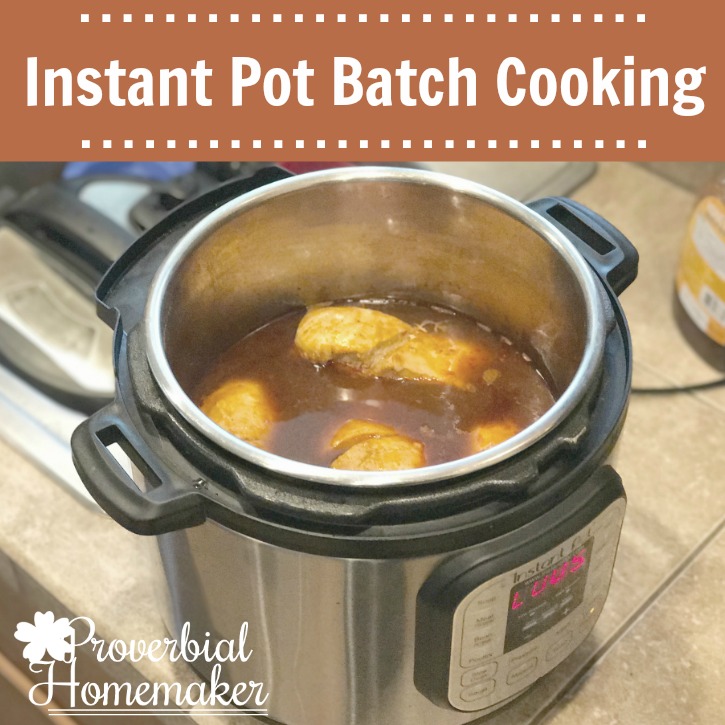 Broth
We often cook whole chicken in the Instant Pot, too! (Just add the chicken and cook for 35 minutes on high) After eating the chicken we'll put the bones and leftover meat, some carrots, celery, and garlic clove in the IP, and then fill the water to just below the max water line. Cook on the Soup setting, strain when it's done, and get some beautiful and healthy chicken stock! You can pressure can it or freeze it in bags or cubes.
Potatoes
Potatoes is something I always make a lot of, too. I will make several batches at once and freeze for future use. We often use them with skins for a baked potato bar meal or side, or to make twice-baked potatoes. We also dice them and spray with olive oil and garlic salt, toasting in the broiler for a crispiness, or add to things like potato soup or potato salad.
Quick breads
This is next on my list of things to try batch cooking with! Depending on the recipe, quick breads can be a great snack, breakfast, or treat! My kids go through almost two loaves in one sitting, so it's handy to have several ready to thaw when I want. Right now I bake 5 or more in the oven but I'm going to be trying out some new recipes! The Instant Pot can make several different kinds of breads. Did you know the new Instant Pot Duo Plus 60 has 3 new settings: cake, egg, and sterilize? Even more to explore!
Have You Checked Out the 10-in-1 Instant Pot?
I was SO excited when I saw this model come out. A cake button?!? I think everything needs a cake button.
Instant Pot Duo Ultra 10-in-1 (6 Quart) Pressure Cooker! This is the latest version of the most popular InstantPot with great new features:
Three new preset buttons – Cake, Egg, and Sterilize. These are in addition to Soup/Broth, Meat/Stew, Bean/Chili, Slow Cook, Sauté/Searing, Rice, Multigrain, Porridge, Steam, Yogurt, Keep Warm, and Pressure Cook.
Large LCD screen with digital display
Improved cooking results and consistency of the dishes
Mute button to turn off notification sounds
24-hour delay start feature and the ability to turn the Keep Warm feature on or off
And more!
You Might Also Like…
25+ Instant Pot Frozen Chicken Recipes