Disclosure: *This post may include affiliate links. As an affiliate, I earn from qualifying purchases. Read the
disclosures
and
terms
for more information.
This past month this passage has come up for me several times, which is interesting since it's not one I hear often otherwise. But it struck me then, and does now, how we are to delight ourselves in God's commandments because they are good and come from our good Father in heaven. We walk in liberty when we seek His precepts and hold them dear, purporting to follow them out of love for God.
I've been working hard on writing the next unit of our curriculum, Sound Words for Kids: Lessons in Theology. I have been spending a lot of time studying and meditating on the commandments of God, as well as our salvation in Christ. The time and study have no doubt enriched and blessed me as much and maybe even more than it will my children! Truly, I love the precepts and commandments of God more than I did before.
Will you join me? Let's memorize this passage with our children and pray through it together.
(Remember that you can see all of the Read Pray Love printables in this series here.)
This scripture memory printable and prayer focus is a part of the 2018 Read, Pray, Love system (with comes with monthly printables and prayer binder setup files), but you can use it alone or jump in on our year-long efforts anytime!
As always, the scripture printables are available in ESV and KJV with coloring pages for adults and kids. Download the printable below and get started memorizing it with your family and praying through it! Below are some prayer prompts to get you started.
Don't forget to check out this post for more information on how to memorize scripture with your kids and how we are using these monthly printables to pray diligently for our families!
Seeking His Precepts — Praying Through & Memorizing Psalm 119:44-48
(These introduction note above and the prayers below are also available in the download file.)
Praying the Verses
Lord, thank You for Your law and the Father's heart that is reflected in it. You love and care for us more than we can even imagine, and want relationship and holiness for us. As believers in Christ, help us to keep Your law and therefore walk in liberty under it. May the Holy Spirit continue His work inner hearts, changing us day by day to reflect the character of Christ.
Give us the passion and courage to speak of Your truth, holiness, and goodness to everyone! Your commandments are sweet to those who love You and bitter to those who reject You. Let us speak of Your testimonies so that they will point others to Christ and their need for a Savior.
Give us a delight for and love of Your Word. We praise You for your commandments and the salvation You provide in Christ.
In the name of Jesus we pray,
Amen.
Download & Start Memorizing Psalm 119:44-48 (ESV & KJV)
You Might Also Like…
The Prayerful Homeschooler: Tools for praying diligently over 8 areas in your family and homeschool life.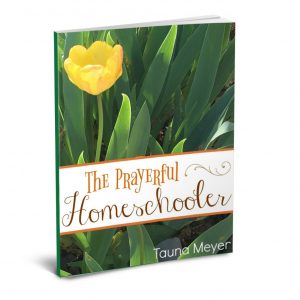 SaveSave
SaveSave
SaveSave
SaveSave
SaveSave