Since learning about winter sowing (I'm a bit hooked on it), my seed stash has increased significantly. I needed to find a way to store them that was organized so that I could easily find what I needed later.

In the past, I saved my seeds in a jar in the fridge in order to make them last longer. The more I plant each year, the less likely I'll need those seeds to last more than 2 years.

On the Winter Sowers group on Facebook (which I highly recommend joining if you're at all interested in winter sowing), one gal showed how she stored her seeds: a binder! I immediately gathered the materials and got to work setting up my own.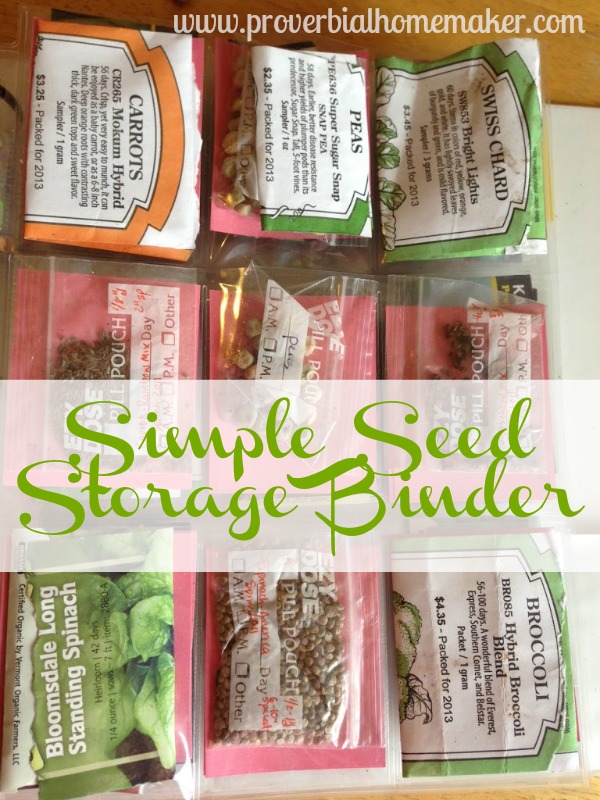 Disclosure: *This post may include affiliate links. As an affiliate, I earn from qualifying purchases. Read the disclosures and terms for more information.

Materials:
The 3-pocket photo pages hold a baggie with my plant labels, the pill bags, and the index cards. They also hold the seed packets I have pulled out to plant next or that have not been opened yet.
The front pocket of the binder holds index cards I have cut in half and some notes about what I want to do in the garden next.
The sports card pages hold the seeds. I separated them into herbs, cool-weather seeds, fruit and warm-weather seeds, and flowers. Each pocket includes the packet, if it is available, the seeds in a pill bag and some planting notes. The planting notes are on an index card that has been divided in half.
Front of binder with Territorial Seed Co graphic on it. Pretty.:)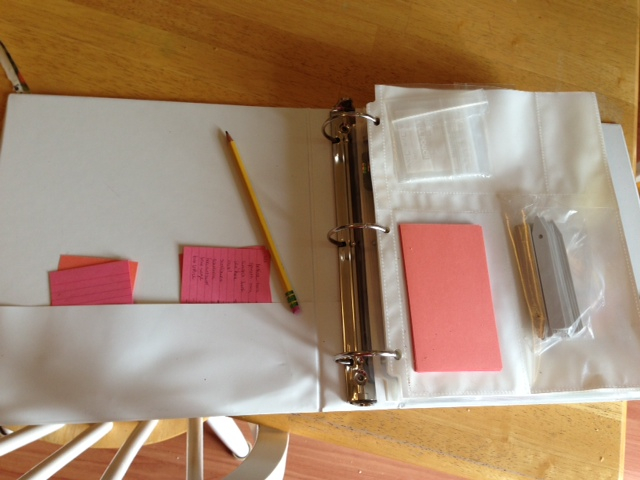 plant labels, seed pouches (pill bags) and index cards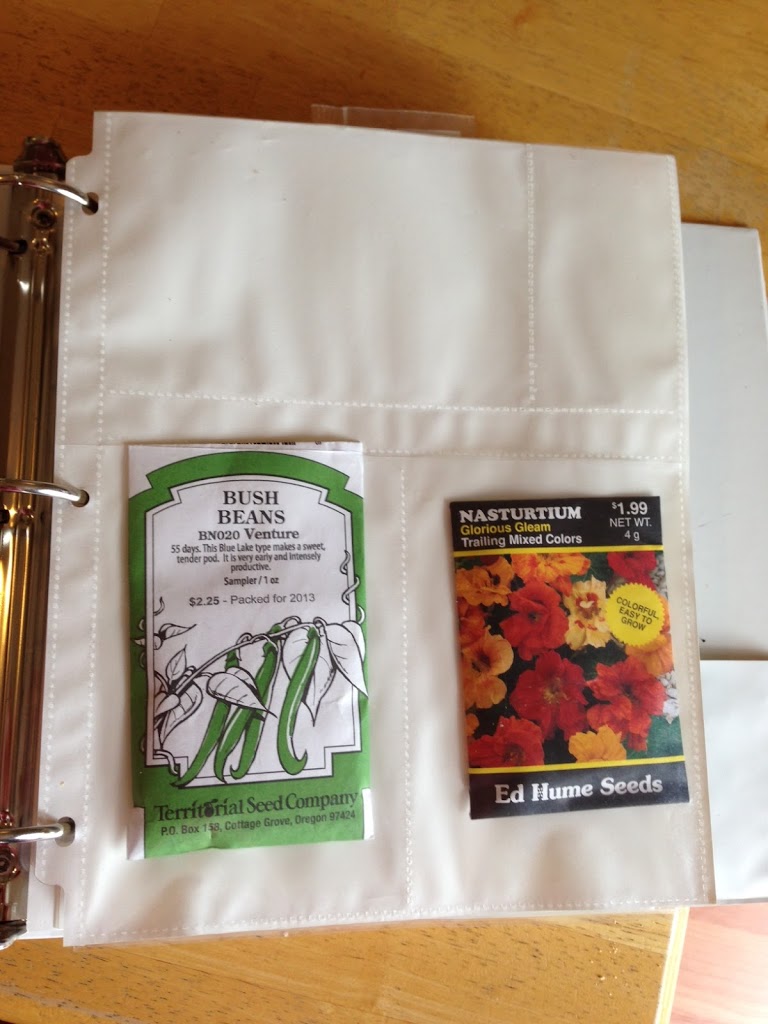 Unopened seed packets or ones I want to get to next
A sheet of cool weather seeds.
Each pocket has the info sheet (half an index card with my notes),
seeds, and the seed packet if available.
Back of the seed pocket sheet. The notes are facing out so I can
flip through them (blanks are because I had enough seeds to need two pockets)
The contents of one seed pocket
All organized and on my bookshelf. Yay!
That's it! I can easily store the binder and flip through my seeds. I put a cut out from my seed catalog on the front because it's pretty 🙂 and a label on the spine so I can easily spot it on our main book shelf.
I am working on a gardening journal as well to plan and document our various gardens. I considered combining it with the seed binder, but I think I'll like to have them both open while I'm working and dreaming.
How do you store your seeds? Do you have any garden journal recommendations?
Other articles you may enjoy:
Kindle eBooks About Gardening
Organic Micro Gardening Hacks Vol. 2 – Maximize Your Garden Efficiency with Limited Amount of Space
Home Vegetable Gardening: A Complete and Practical Guide to the Planting and Care of All Vegetables, Fruits and Berries Worth Growing for Home Use